This post may contain affiliate sales links. Please see my full disclosure policy for details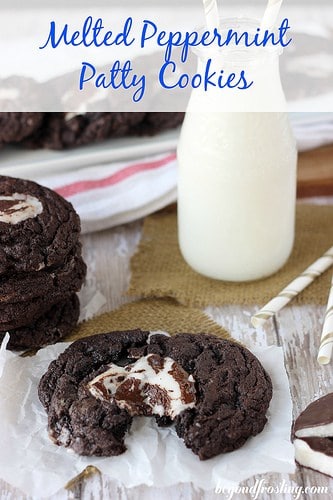 Just two more days until Christmas! I am really excited for Christmas morning because I get to make my Mamagirl's (great grandmother's) Cinnamon Rolls and drink some mimosas. This is what we have declared one of our Christmas traditions to be. Cinnamon rolls for him and mimosas for me. I do enjoy making our own traditions together. When I was younger, we would get to open one present on Christmas Eve, which was one of my favorite traditions. Of course as kids, we couldn't wait to open presents in the morning before breakfast. Then as teenagers, we couldn't really get up before 10am. I love hearing what others do for their traditions! Leave me a comment and let me know what your favorite family Christmas tradition is.
I figured I could squeeze in one last cookie recipe for you before I take a little vacation. I am tuning out for the next few days, as I am sure you are too! I have been snowboarding the past couple days and then we will head home for Christmas! So cookies, yeah. I have totally fallen in love with dark chocolate pudding cookies this holiday season, and have made a few variations now. This one is a Melted Peppermint Patty Cookie. It has crushed peppermint patties on the inside of the cookies and a melted peppermint patty on top. These cookies spread and become about the size of your hand. I love me some big cookies. These cookies are soft and chewy- plus you know how much I love mint!
It's important that you let these cool on the cookie sheet for about 10 minutes before trying to move them, since they are so soft and they have the melted peppermint patty in the middle, they can be very fragile. You might also try baking these in a mini muffin pan, but just slightly adjust the baking time. They can be frozen, I recommend putting a piece of wax paper between each layer. I like to heat these in the microwave for less than 10 seconds to melt the peppermint patty again.
Print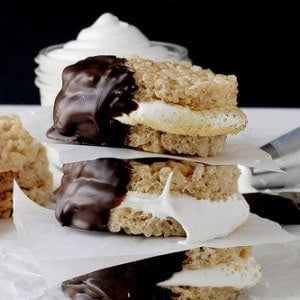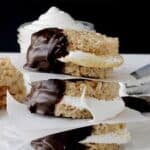 Melted Peppermint Patty Cookies
Prep Time:

15 minutes

Cook Time:

12 minutes

Total Time:

27 minutes

Yield:

24 cookies
Ingredients
1

C (2 sticks) Unsalted butter at room temperature

3/4

C Light brown sugar

3/4

C Granulated sugar

2

Large eggs

2 tsp

Pure vanilla extract

2 tsp

Peppermint extract

2 1/2

C All-purpose flour

1 tsp

Baking soda

1/2 tsp

Salt

1

Pk (3.4 oz) Instant dark chocolate pudding mix

3/4

C Dark chocolate cocoa powder

1

Large bag Peppermint patties
Instructions
Preheat oven to 350° F.
Combine butter with light brown and granulated sugar. Beat on medium speed until well combined. Sugar must be fully mixed into butter.
Add eggs, one at a time, beating each egg into batter. Add vanilla and peppermint extract and beat into batter.
In a separate bowl, combine dry ingredients: flour, baking soda, salt, pudding mix and cocoa powder. Slowly add dry mix into batter while mixer is running on low. Dough will form and become very thick. Increase speed to medium to help combine all ingredients.
Unwrap half of the peppermint patties (save at least 12). Chop in a food processor into tiny pieces. Add to dough. Mix until combined.
Line a baking pan with a piece of parchment paper or baking mat. This is important! Place a large scoop of dough onto the cookie sheet.
Unwrap remaining peppermint patties and cut in half. Press one half of peppermint patty into the top of each cookie.
Bake for 12-14 minutes in preheated oven. Allow to cool for 10 minutes before transferring to a wire rack.