This Coconut Custard Cake is layers of coconut cake, with a coconut custard filling and finished with a cream cheese icing. Skip to the recipe or read more about the Blog N Bake Retreat!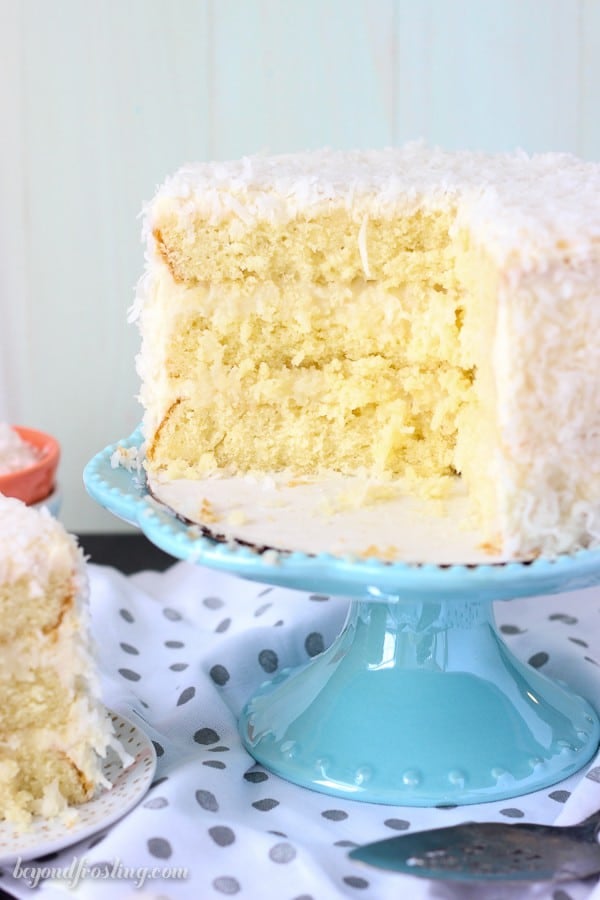 As I sit here typing this, I've got a numb tongue and a fat lip. Cookbooks should come with a warning, as in, you might get a cavity. All that extra sugar really added up and I had to get a cavity filled. Major bummer. I pride myself of my healthy teeth. My dentist really is the best, and he saw me through my tears like a champ. I definitely don't wanna be having another one of those for a while!
I finally have time to share the details of my trip to Myrtle Beach earlier this month. I am fortunate enough to be able to get away with my blogging friends every few months. This time, my travels took me across country to Myrtle Beach.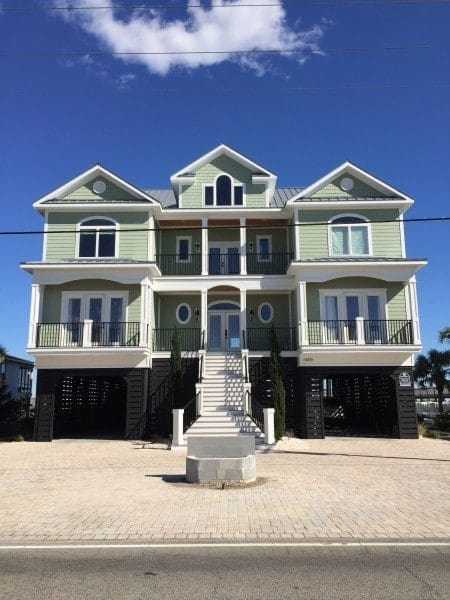 My trip started off a little rocky because the night before my trip I realized I booked my tickets for the wrong day. This was an issue because I planned to fly into Atlanta so I could road trip with Lindsay to Myrtle Beach. It works out for the both of us. She drives while I sleep. Luckily United hooked me up with a flight for the next day. Phew!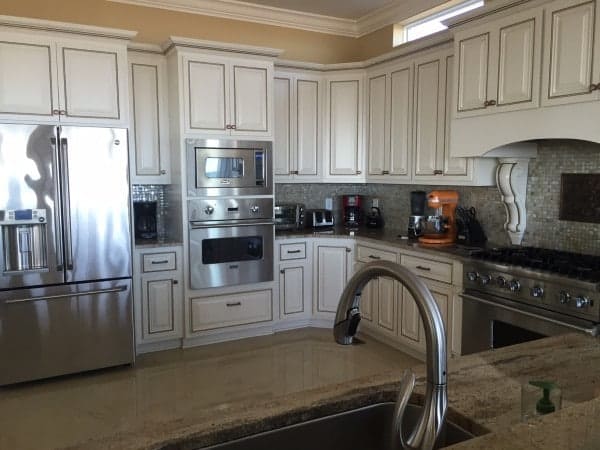 We arrived to our palace in Myrtle Beach and declared we were never leaving again. This 4 story mansion had 8 bedrooms, a movie theater, a pool, a hot tub and the kitchen of my DREAMS. Did I mention it was beachfront? Oh, and it has an elevator! We were so fortunate that our house was taken care of by Dixie Crystals (AKA Imperial Sugar).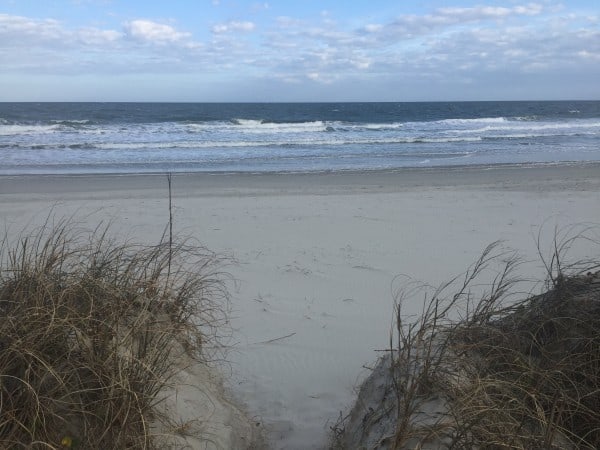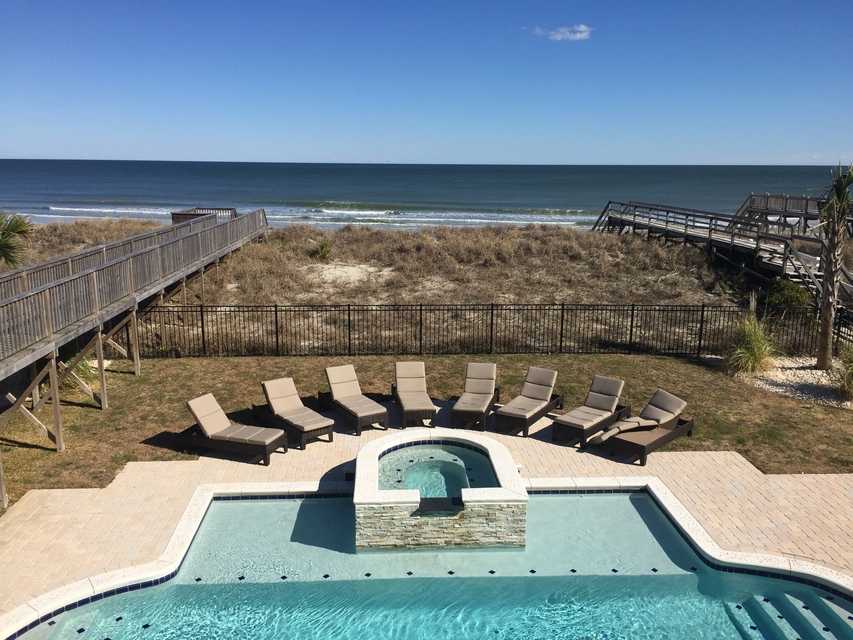 It was the most relaxing time. We spent time on focus group sessions where we all had a chance to share our experience, lend a hand of support and come up with strategies to move forward. It was a particularly difficult weekend for me with some stuff going on back home, and I was very fortunate to be surrounded but such lady bosses. It is incredible to see how we have each built our own businesses and carved out a space for ourselves on the Internet.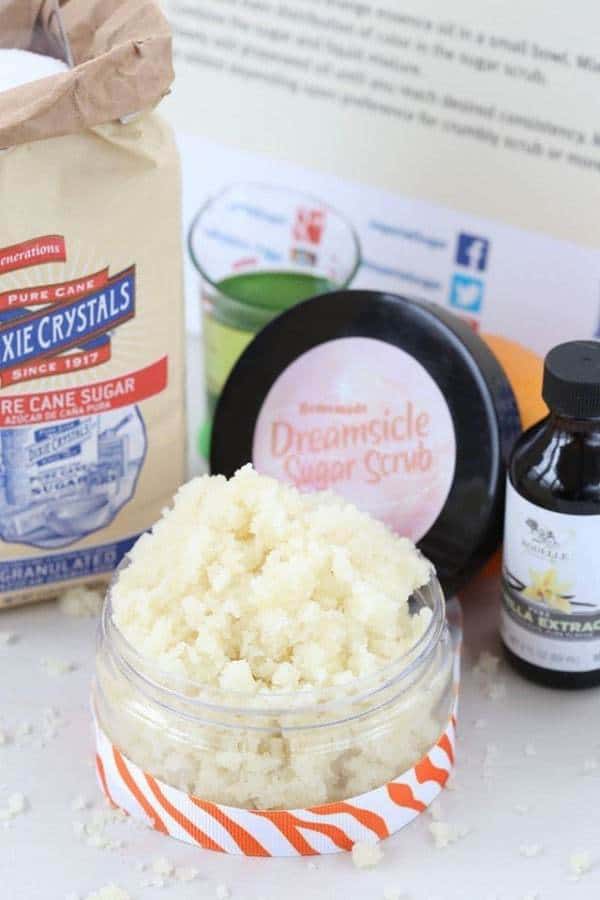 Dixie Crystals was kind enough to send us all the fixings for some homemade sugar scrubs. I've never done this before but it was actually SO easy! They smell incredible, my favorite was the Dreamsicle scrub, until I found out there was mint chocolate!
Perhaps the best part of the trip was sharing time in the kitchen (especially because we had two dishwashers- can we say dreams?). I chowed down on omelets, baked french toast and fresh fruit smoothies every morning. I could seriously get used to this. Safest Choice made sure we had more than enough eggs for our trip!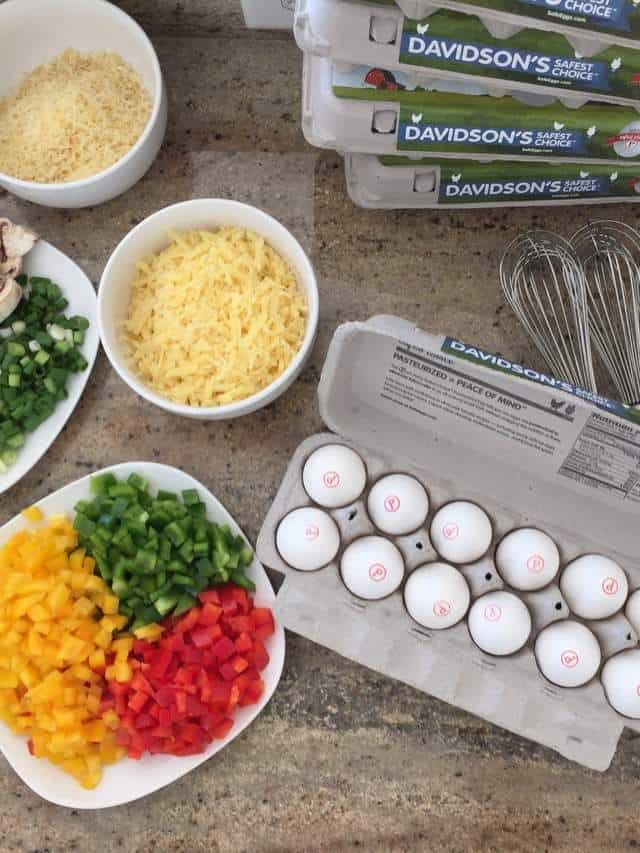 We all had the opportunity to share a recipe from our blogs. Lindsay, Roxana and I were all in charge of desserts. I shared my Bourbon Salted Caramel Cookies. You can never go wrong with those. Rodelle was kind enough to stock our pantry with flavored extracts, cocoa powder and and my favorite, vanilla beans! Thankfully I got to take some of these bad boys home, and I can't wait to bake with them.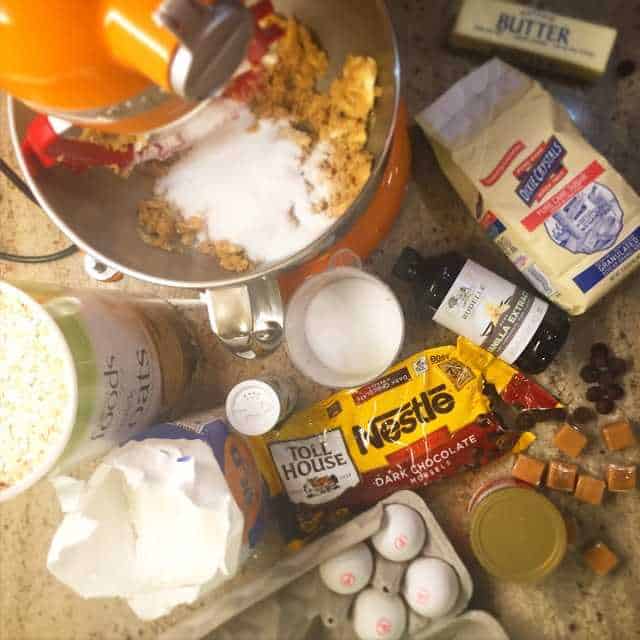 During our trip, we got the chance to try some local eats at Croissants Bakery. I wanted one of everything on the menu, but finally I narrowed it down to a sandwich and a Banana Fosters French Toast (to share of course). Everyone's meal looks seriously amazing, but as soon as I wrapped up lunch I was ready for dessert.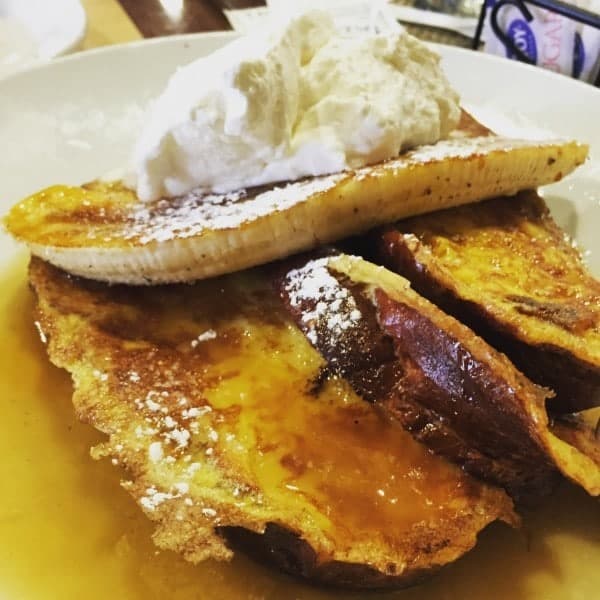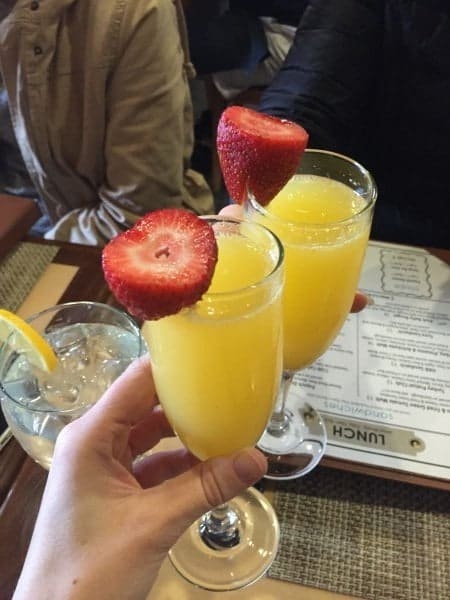 The display case was filled to the top with cakes and pastries. Roxana and I settled on four different cakes to pass around: Triple Chocolate Mousse Cake, Raspberry Cake, Key Lime Pie and this Coconut Custard Cake. Heidi, the owner of Croissant Bakery also wrote a wonderful cookbook, and I am sharing this Coconut Custard Cake with you today.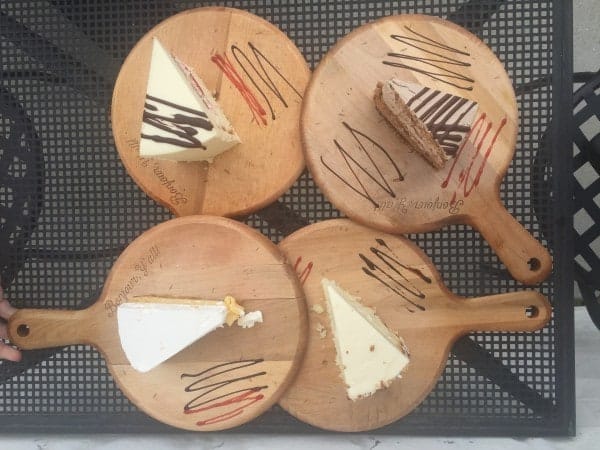 Our retreat would not have been possible without the support of our sponsors, Dixie Crystal, Safest Choice Eggs and Rodelle Vanilla. Not only did they provide us with our house, but they also provided us with products, all of our food and some extra fun stuff along the way. We ended our trip with a Theo chocolate and wine pairing. I couldn't think of a better way to end it.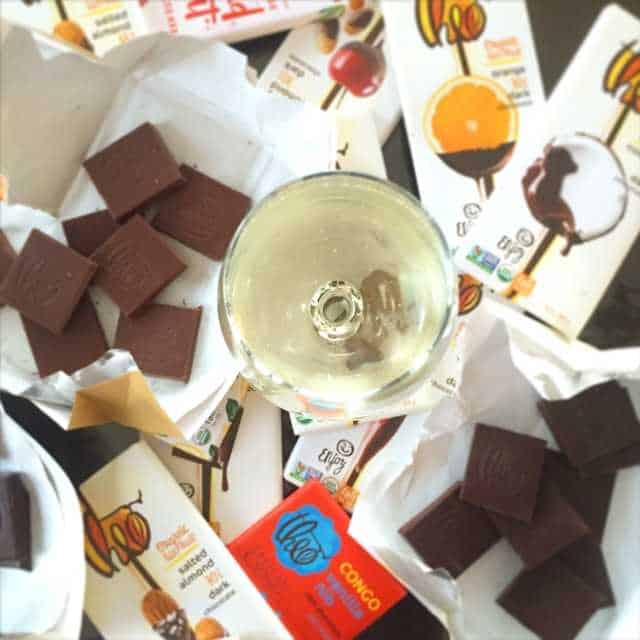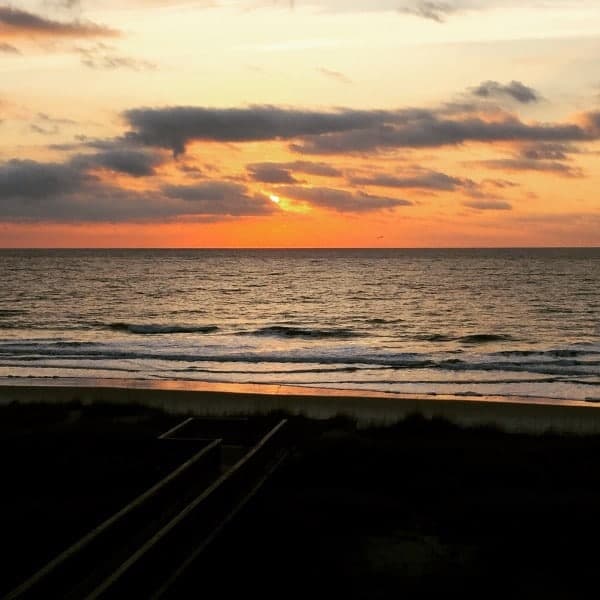 When our retreat was finally over, Lindsay and I drove back to Atlanta. I had just one more day left. On the way home, we managed to find a Home Goods, where Lindsay's cake stand addiction really came to life.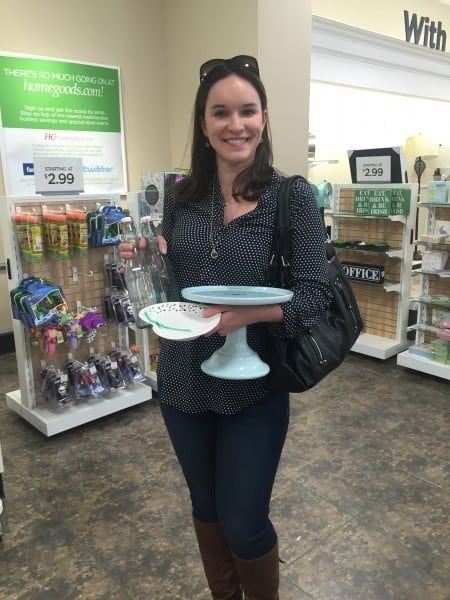 The next morning, we managed to get donuts, I watched her shoot a cake for her cookbook and then I went to town to organize the office. Not only am I the planner in this relationship, but I am also the organizer. Next time, I'll tackle her pantry. Her cake stands though, I'm so jealous. Last year when I was here, she only had one shelf.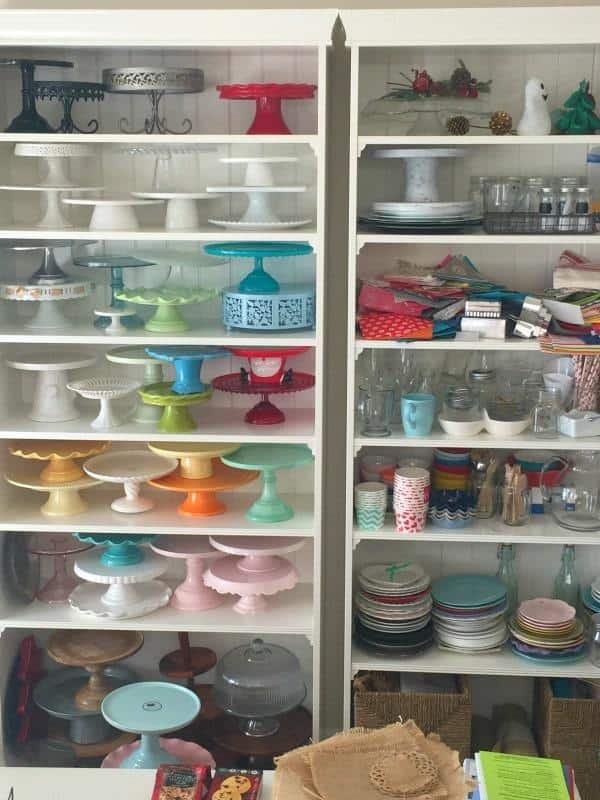 So enough about my trip, let's talk about this cake for a minute shall we?
This is one cake I couldn't stop eating! Even after stuffing my face for lunch, I had plenty of room left.
The cake itself is a dense, coconut flavored cake made with coconut cream and a hint of coconut rum. I only had Coconut Milk instead of cream and I only had plain rum instead of coconut rum. So instead, I added 1 teaspoon of coconut extract However, I left the original recipe in place from the cookbook. One thing you should be sure not to substitute is the cake flour. Pick yourself up a box, use it for this recipe and then use it as another excuse to make more cake.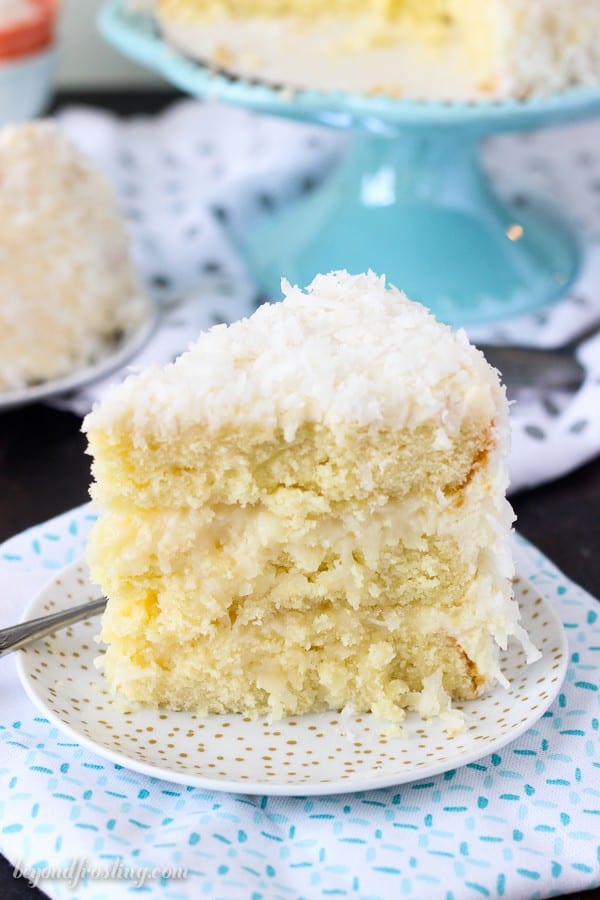 The filling is a simple coconut custard, and feel free to just eat it with spoon. When I pulled it off the stove, it was thick but still a liquid consistency. As it cooled it thicken to the point where I could spread it with a knife. I actually refrigerated it over night before I used it. In order to spread it nicely, I let it sit out for about 15 minutes before using it. The original cake is 4 layers. It is two 9-inch cakes split in half. I decided to use three 8-inch pans instead. So I had a little bit of leftover filling and frosting.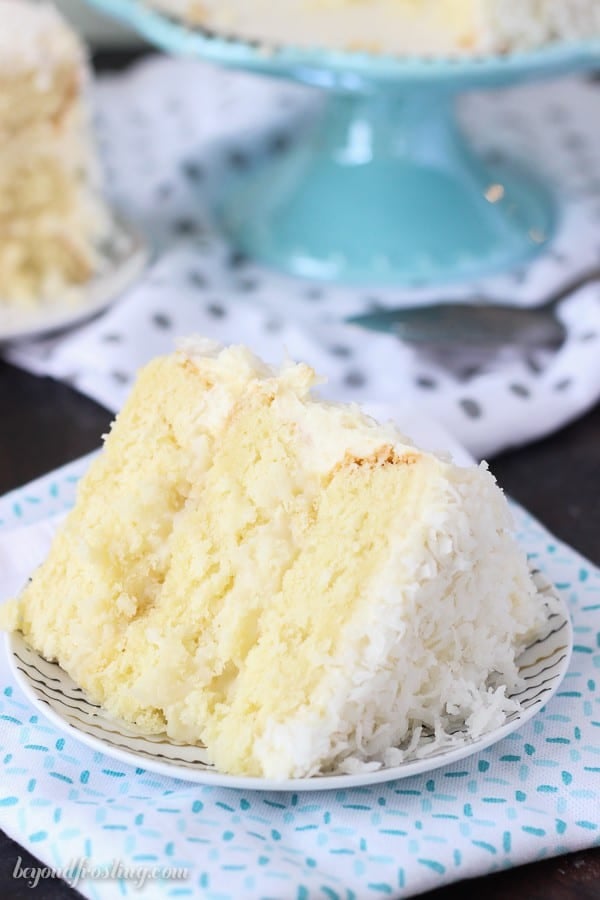 When it comes time to frost the cake, you'll be making a traditional cream cheese frosting, but you will not need a lot of powdered sugar. Once you have the cake coated in frosting, use your hands to pat the coconut onto the sides and top of the cake.
I shared this cake with my dad when he was visiting earlier this month. He's not much of a coconut fan, but he just about licked the plate clean. That should tell you something.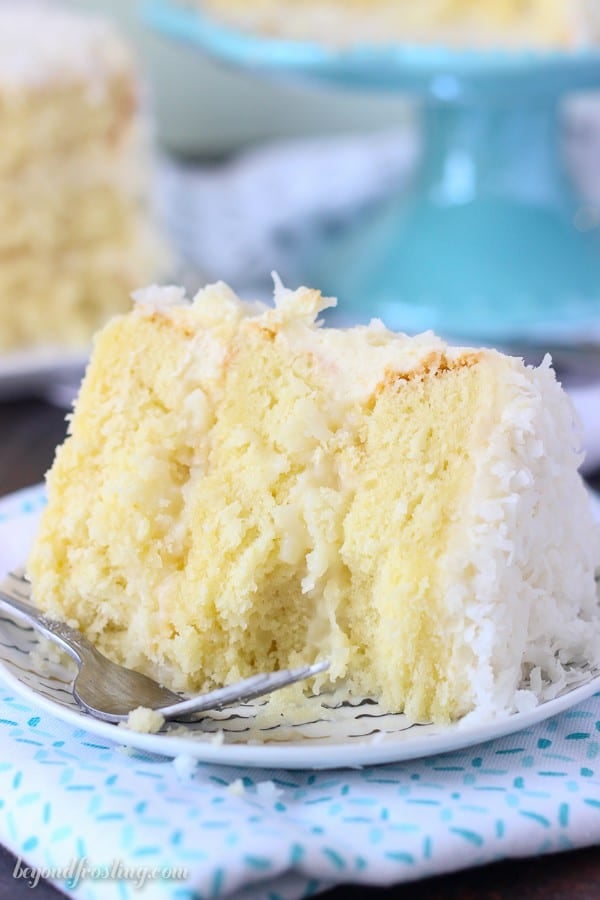 Keep up with all the happenings. Follow Beyond Frosting:
Facebook | Twitter | Pinterest | Instagram | Bloglovin | Google+
Don't miss a thing, subscribe to get recipes delivered to your inbox!
Print
Coconut Custard Cake and Blog N Bake Retreat
---
Author:

Prep Time:

20 mins

Cook Time:

30 mins

Total Time:

50 minutes

Yield:

12

-

15

slices

1

x
Ingredients
For the cake:

11 tablespoon

s unsalted butter

2 ½ cup

s Dixie Crystal granulated sugar

4

Safest Choice eggs

1 ½ cup

s heavy whipping cream

1 tablespoon

Rodelle vanilla extract

¼ cup

coconut cream

2 tablespoon

s coconut rum

2 ½ cup

s cake flour

4 teaspoon

s baking powder

1 teaspoon

salt
For the filling:

1 ¼ cup

heavy whipping cream, divided

4 teaspoon

s corn starch

8 tablespoon

s unsalted butter

¾ cup

granulated sugar

2 ¼ cup

s shredded coconut, sweetened

¼ teaspoon

vanilla extract
For the icing:

1

stick (8 tablespoons) unsalted butter, softened

2

pkgs (16 oz) cream cheese, softened

1 teaspoon

s pure vanilla extract

3 cup

s powdered sugar

2 cup

s shredded coconut, sweetened
---
Instructions
For the cake:
Preheat the oven to 350°F. Prepare 3 (8-inch) cake pans by generously greasing the bottom and the edges, and dusting with a coating of flour. If you prefer, you can line the bottom with parchment paper.
In a large mixing bowl, fitting with the paddle attachment, combine the butter and sugar and cream together for 4 to5 minutes until the mixture is lightened in color.
Slowly add eggs, one at a time and beating until incorporated. Scrape down the bowl as needed.
In a large measuring cup, combine the heavy whipping cream, vanilla extract, coconut cream and rum.
In a medium-sized bowl, combine the cake flour, baking powder and salt and whisk until combined.
Alternate adding the dry and wet ingredients, starting with the dry ingredients and ending with the wet ingredients. Continuing beating the batter for 2 to 3 minutes until well combined.
Divide the batter evenly between the 3 cake pans. Bake at 350° F for 30 to 35 minutes until the cake are done. Check for doneness by inserting a toothpick into the center of the cake. If the toothpick comes out clean, the cake is done. Allow the cake to cool completely. Remove from the pan after 30 minutes or so.
For the filling:
In a small bowl, combine 1 tablespoon of heavy whipping cream and corn starch and whisk until thickened.
In a medium saucepan, melt the butter over medium heat and add remaining heavy whipping cream, sugar and shredded coconut. Heat the mixture, stirring occasionally just until the mixture is nearly boiling.
Lastly, add the corn starch mixture and continuing to heat over medium high heat until the mixture is thickened, stirring constantly. Whisk in the vanilla extract last.
Set the mixture aside and all it to cool completely. I did refrigerate mine once it was cooled. The mixture with become more firm in the refrigerator, but you can remove from the refrigerator 15 minutes before using and it will soften back up.
For the frosting:
Once the cake and filling has cooled, prepare the frosting. In a large mixing bowl, combine the butter and cream cheese and beat on medium-high speed using the paddle attachment. Beat until smooth and creamy.
Gradually add the powdered sugar, one cup at a time. As the mixture thickens, add the vanilla extract.
To assemble the cake, divide the coconut filling in half. Place the bottom layer of cake on an 8 or 10-inch cake board. Pipe a boarder of frosting around the outside edge of the cake using a large round piping tip.
Fill the center with the coconut filling and gently spread evenly. Place the second layer of cake and repeat the above steps.
Place the final layer of cake on top. Ice the top and sides of the cake with the cream cheese icing, you don't need a very thick layer. The frosting will be soft, but do you best to spread evenly. You may have leftover frosting.
Use your hands to gently pat the shredded coconut into the frosting, covering the cake as thoroughly as possible.
Refrigerate the cake for at least 30 minutes before serving. I did keep this cake in the refrigerator and removed it 20 minutes before serving to allow the cake to soften. Keep covered in an airtight container to prevent the cake from drying out.
Visit Beyond Frosting's profile on Pinterest.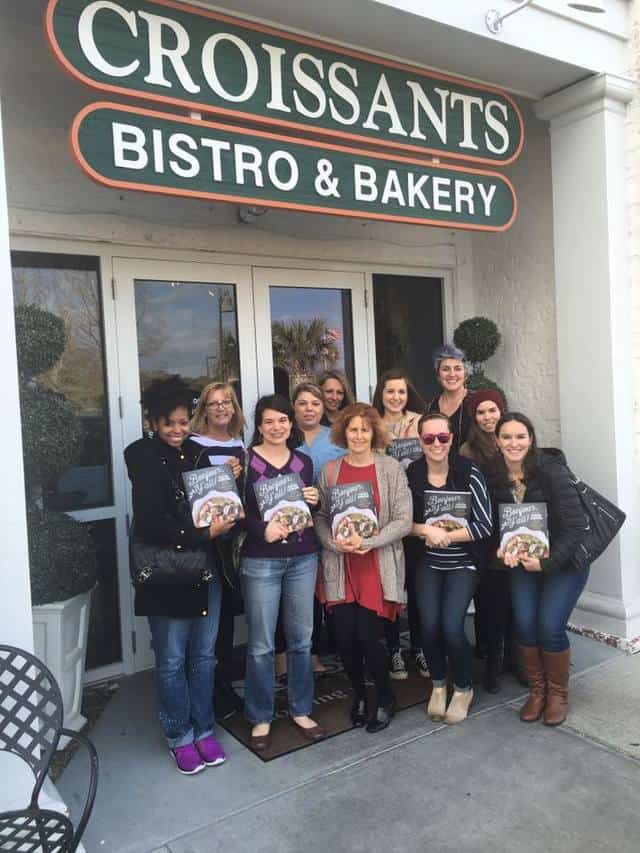 Katerina, Becky, Jocelyn, Ashlee; , Lynne, Roxana, Stephanie, Carla