A homemade pumpkin custard ice cream with a graham cracker crust filling.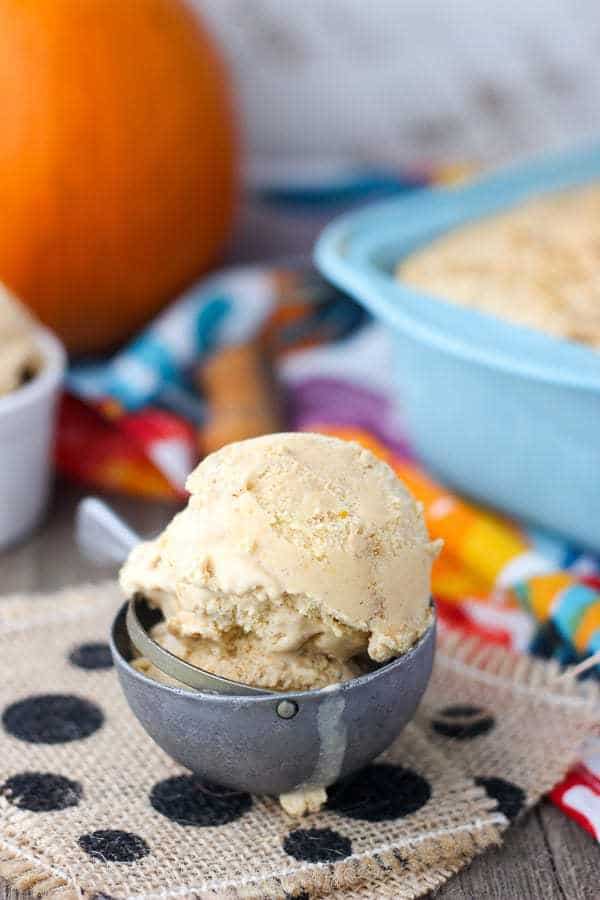 Each year I patiently wait for September so that I can find some pumpkin ice cream in my local grocery stores. It seems silly, because I certainly can make it at home. Whatever I do, no matter how hard I try, I can't quite get it to be as smooth in texture and as creamy as the grocery store. However, this Homemade Pumpkin Pie Ice Cream is the closest I've come to a homemade recipe that I would make over and over again.
While I do have a no-churn pumpkin ice cream, it can't quite compare to a recipe that is made from scratch.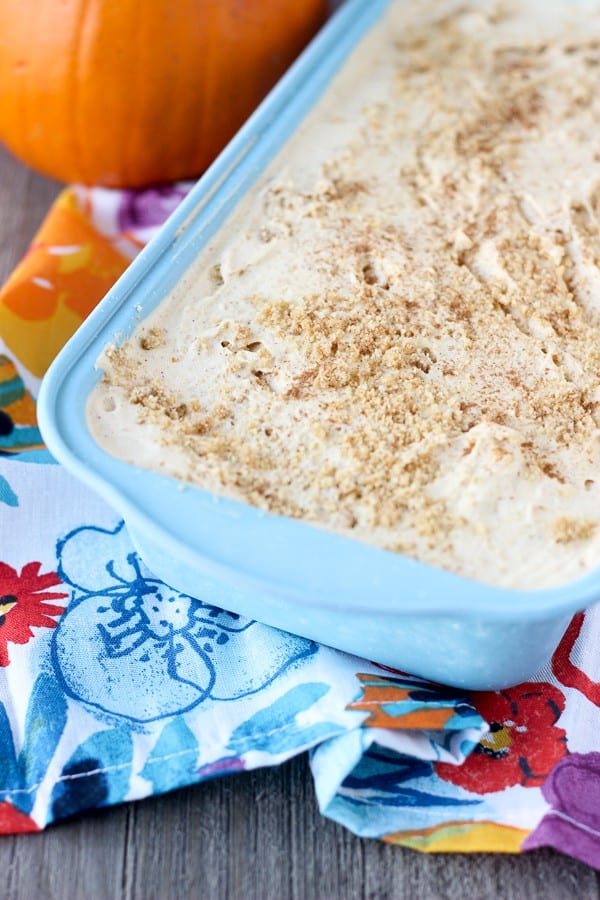 When I was looking for a recipe to share over at Better Homes and Gardens this month, I was pretty excited about trying this ice cream recipe. The recipe calls for an ice cream base made with half and half, brown sugar and egg yolks. The only change I made to the base recipe is that I substituted one cup of heavy cream.
Here's the downside about this recipe. You have make the ice cream base on the stovetop and then wait for it to cool completely before you churn it. Sometimes I simply cannot wait because that's how much I love pumpkin ice cream. Oh and you also have to make sure you ice cream maker is fully chilled.
This ice cream does have a hint of whisky in it, which I feel is becoming my staple in my recipes, and I hope you guys are okay with that!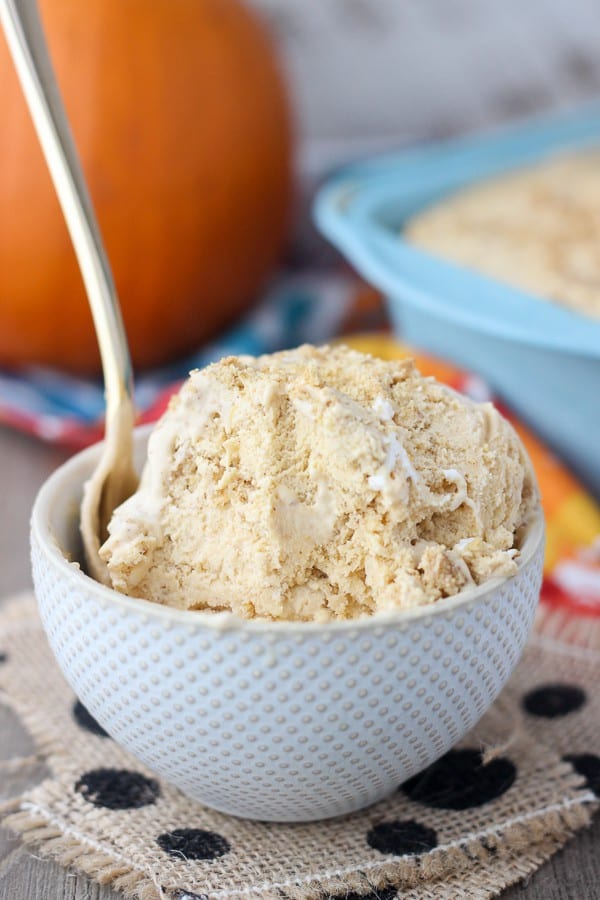 One of the ways I changed this recipe was to add some graham cracker crust crumbs into the ice cream. I just mixed ½ cup of graham cracker crumbs with 2 tablespoons of melted butter so that the crust was easy to press together. Then I sprinkles it into the ice cream as I poured it in the pan.
If you've never made homemade ice cream before, I definitely encourage you to try. If you can temper egg yolks, you can make homemade ice cream! So go ahead and grab the original recipe for this ice cream over at Better Home's and Gardens.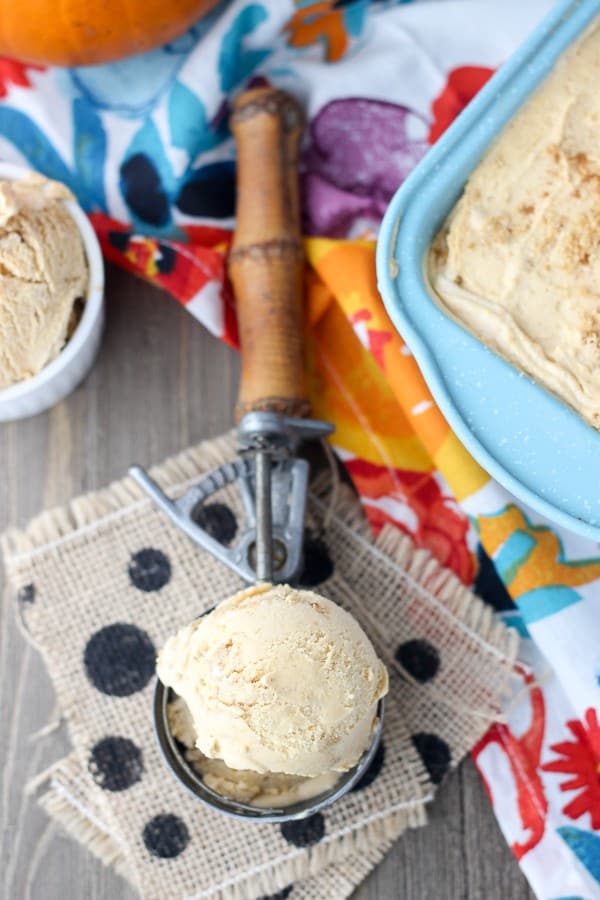 Follow Beyond Frosting:
Facebook | Twitter | Pinterest | Instagram | Bloglovin | Google+
If you love no-bake recipes, be sure to check out my cookbook, No-Bake Treats!
Don't miss a thing, subscribe to get recipes delivered to your inbox!