This post may contain affiliate sales links. Please see my full disclosure policy for details
This easy pumpkin pie recipe is rich, creamy, and packed with warm fall flavors. Served with a dollop of fluffy whipped cream, this classic dessert is a must-try for pumpkin lovers!
Love the flavors of classic pumpkin pie? Try my pumpkin pie bars for a delicious dessert bar version.
Classic Homemade Pumpkin Pie
Fall is here, so, naturally, a crackin' pumpkin pie recipe is in order. I've been making the same pumpkin pie every year (with the odd variation, like this chocolate spiced version) and it never fails. The filling is loaded with sweet pumpkin and warm fall spices. The creaminess is the perfect complement to the crisp and buttery pie crust. As for the pictures, I am terrible at making a pie crust. But who cares what the crust looks like when the pie tastes THIS amazing. Am I right?
What Makes This the Best Pumpkin Pie Recipe?
Quick and easy. Homemade pumpkin pie might sound intimidating, but this recipe keeps things super simple. I'm here to walk you through how to make the PERFECT pumpkin pie. It's 1000% worth the effort (goodbye, store-bought pies).
Creamy texture. The easy filling for this pie is just… Words cannot do it justice. Rich, creamy, melt-in-your-mouth and full of cozy pumpkin and spice. Every bite is better than the last, it's an exercise in restraint to not devour the whole pie in one go.
Classic. There aren't many things better than a classic pie recipe, one that you can come back to year after year. I love this pumpkin pie recipe and I just know it's going to become a fast fall tradition in your house, too!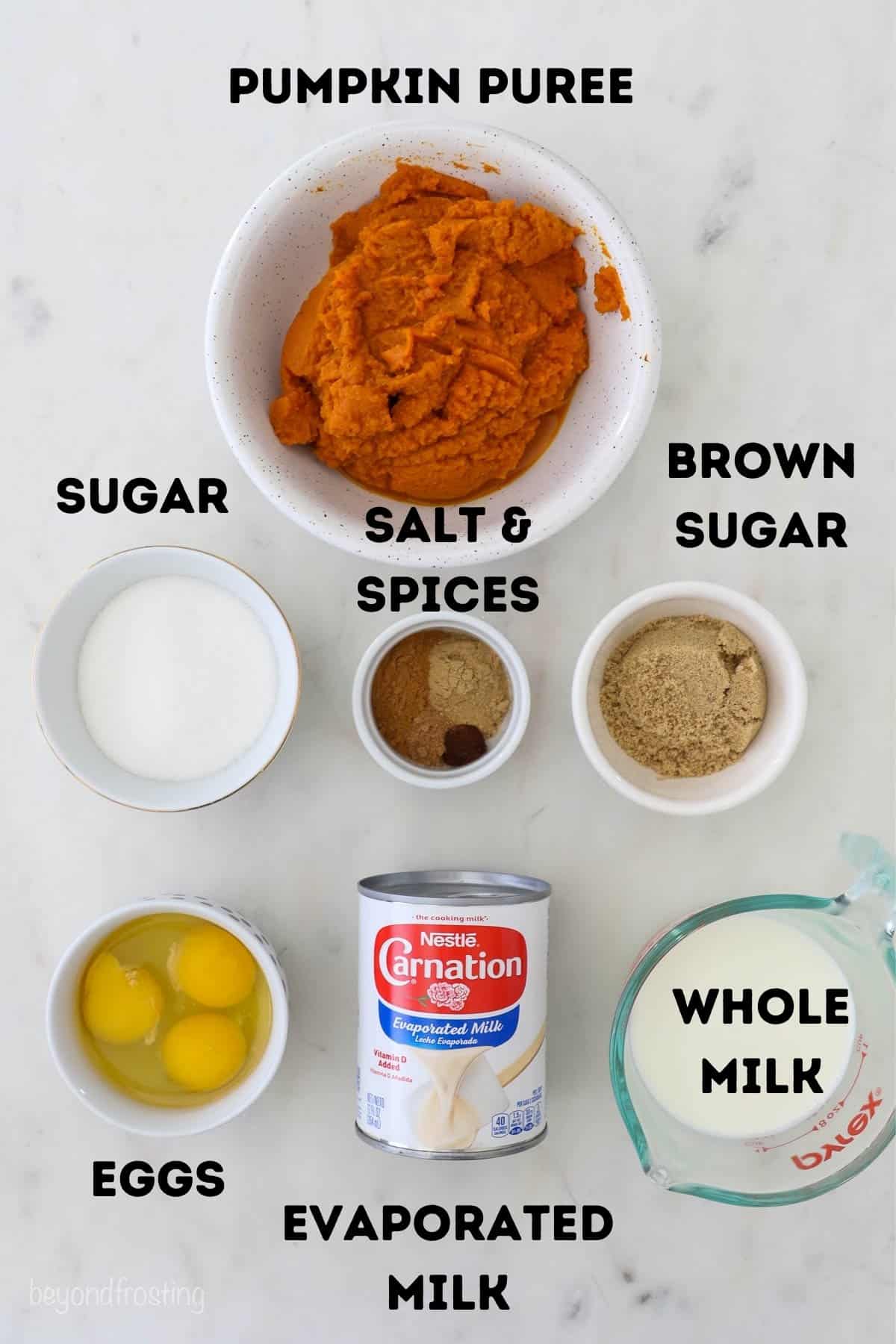 Key Ingredients
This pumpkin pie is made with simple ingredients, and I've included some notes below. Be sure to scroll to the recipe card for the full ingredient amounts and recipe instructions.
Pie Crust – I use my no-fail, easy pie crust recipe which also includes a tutorial on how to blind bake a pie crust. You can also make this pumpkin pie recipe with a gluten-free crust.
Sugar – This pumpkin pie recipe uses a combination of granulated sugar and light brown sugar, for an even more caramelized flavor. Regular brown sugar also works.
Pumpkin – Make sure to use real canned pumpkin puree, not pumpkin pie filling (see below).
Spices – Pumpkin pie calls for the full monty of fall spices: cinnamon, ginger, nutmeg, and cloves. You can substitute the individual spices with 1 tablespoon of pumpkin pie spice.
Salt
Eggs
Evaporated Milk – Adds a light and creamy texture. Make sure to use the unsweetened kind, and not sweetened condensed milk. Sweetened condensed milk will make this pumpkin pie overly sweet.
Whole Milk
Is Pumpkin the Same as Pumpkin Pie Filling?
No. Pumpkin puree is 100% pure canned pumpkin, with nothing else added. Meanwhile, pumpkin pie filling is a ready-made filling that includes other ingredients like spices and thickeners. Both come in cans, so make sure that you read the labels! They aren't the same, and aren't interchangeable.
How to Make Pumpkin Pie
With just 5 simple steps, this pumpkin pie is easy to make! Here's everything you have to do: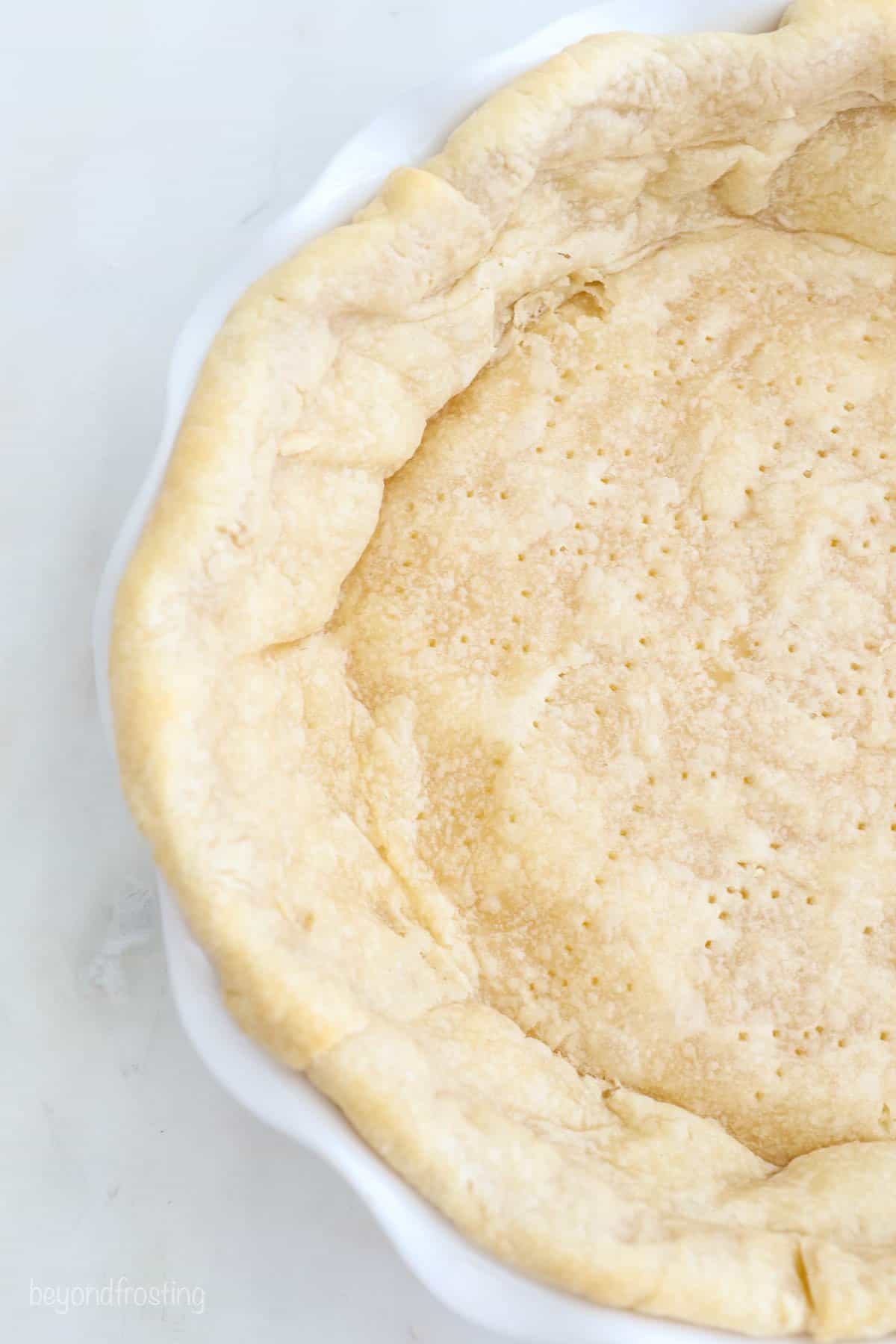 Prepare the pie crust. Prepare and partially blind bake a 9-inch pie crust. This will help to prevent a soggy bottom.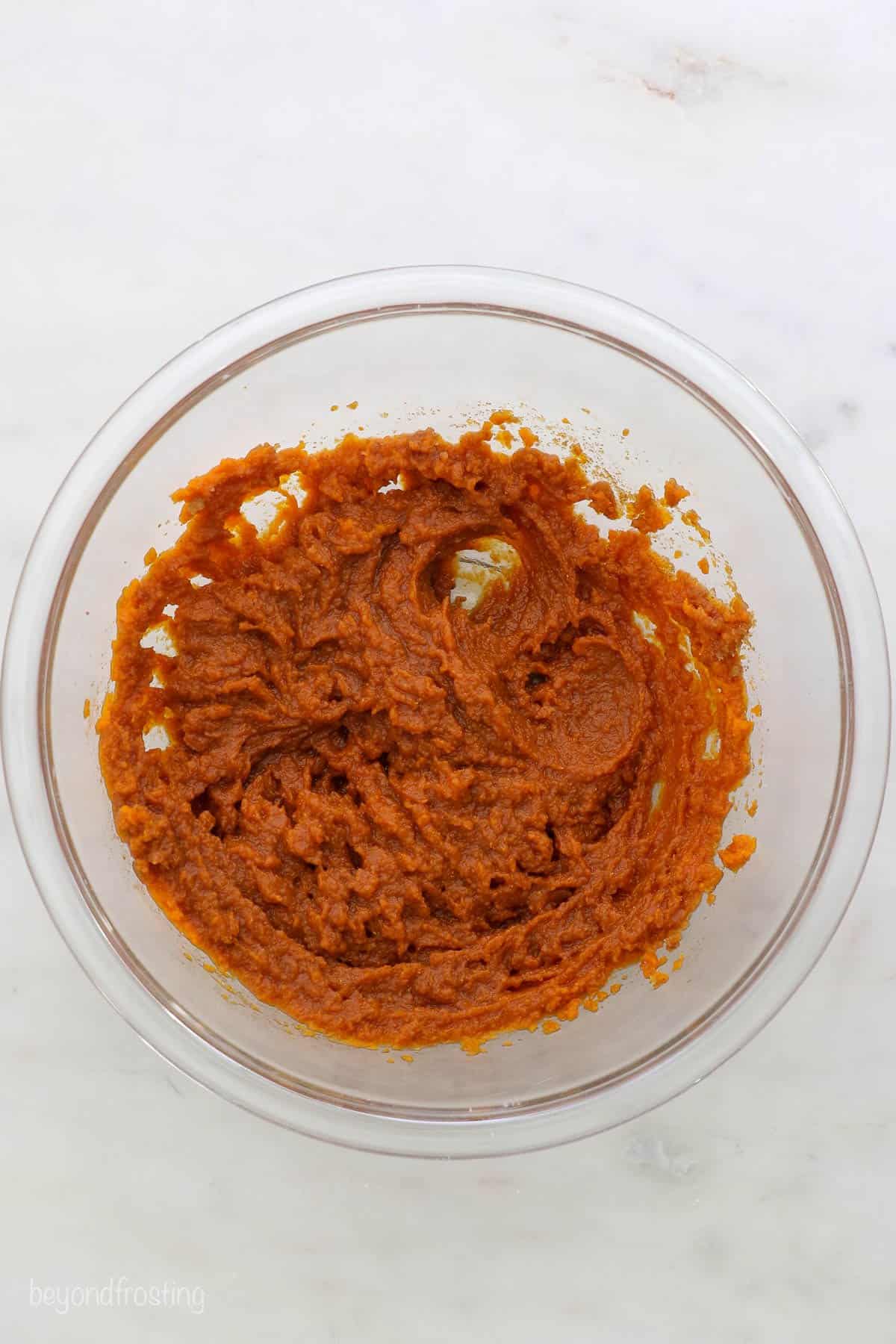 Make the pumpkin filling. Combine the pumpkin, both sugars, salt, and spices in a large mixing bowl. Once that's mixed, add the eggs and beat. Once well incorporated, slowly pour both kinds of milk into the batter and mix until everything is fully combined.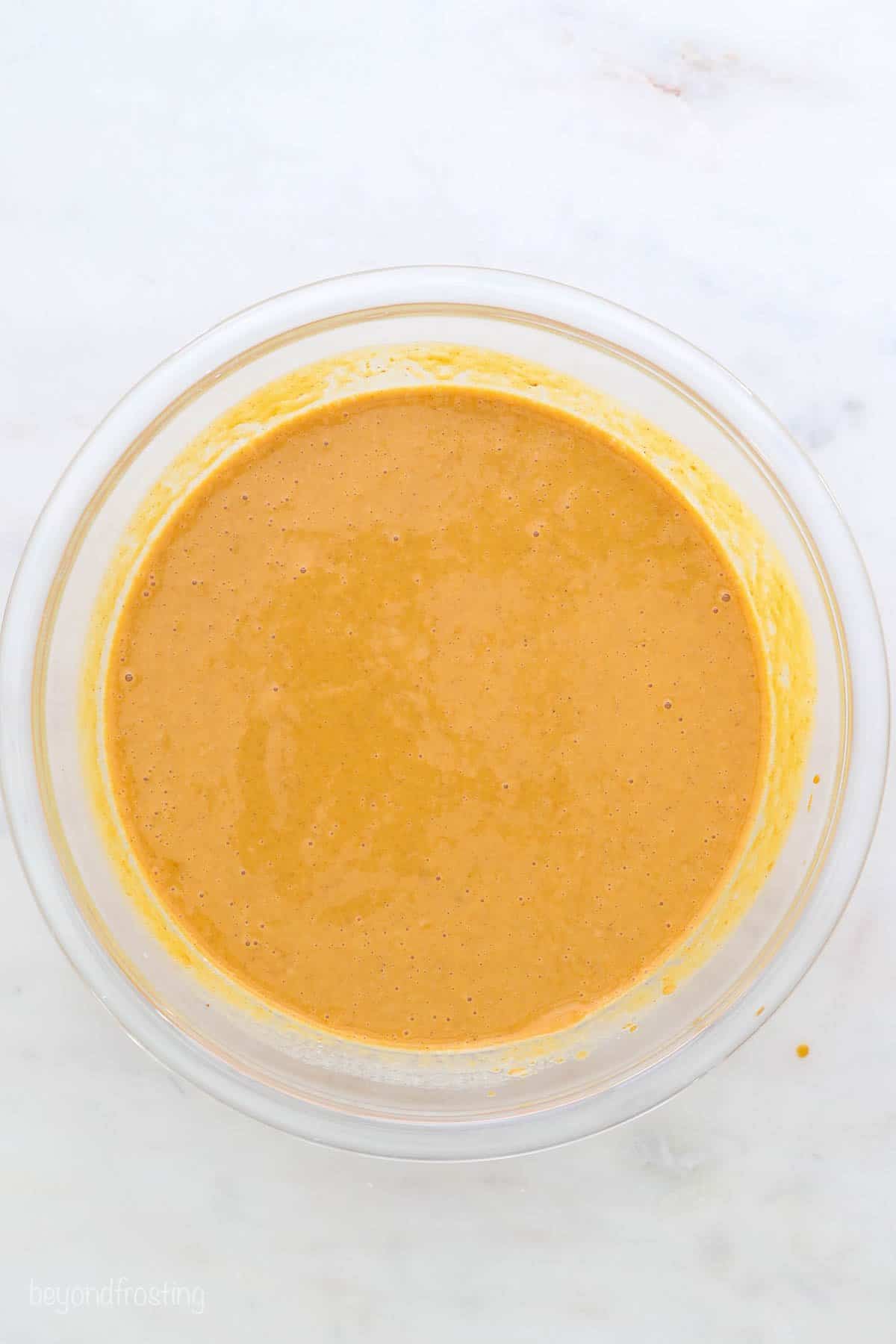 Bake the pie. Pour the filling into the crust (it should already be partially baked). Then, bake it at 425°F for 15 minutes before reducing to 350° for another 35 minutes. The center of the pie should be slightly jiggly but not wet. If you notice the crust is browning too quickly, throw on a pie shield for the last 15 minutes of baking. Allow it to cool completely before cutting.
How to Tell When Pumpkin Pie is Done Baking
One of the trickiest things about making a pumpkin pie is knowing when the pie has finished baking. Undercooking will lead to a soft, mushy texture but overcooking will make it hard, crunchy, and bitter.
To tell if your pie is ready, insert a knife or toothpick into the center. If it comes out clean, your pie is done. The other way to tell whether or not it's time to take your pie out of the oven is if it's slightly jiggly. If it's still super wet, it needs a few more minutes to bake.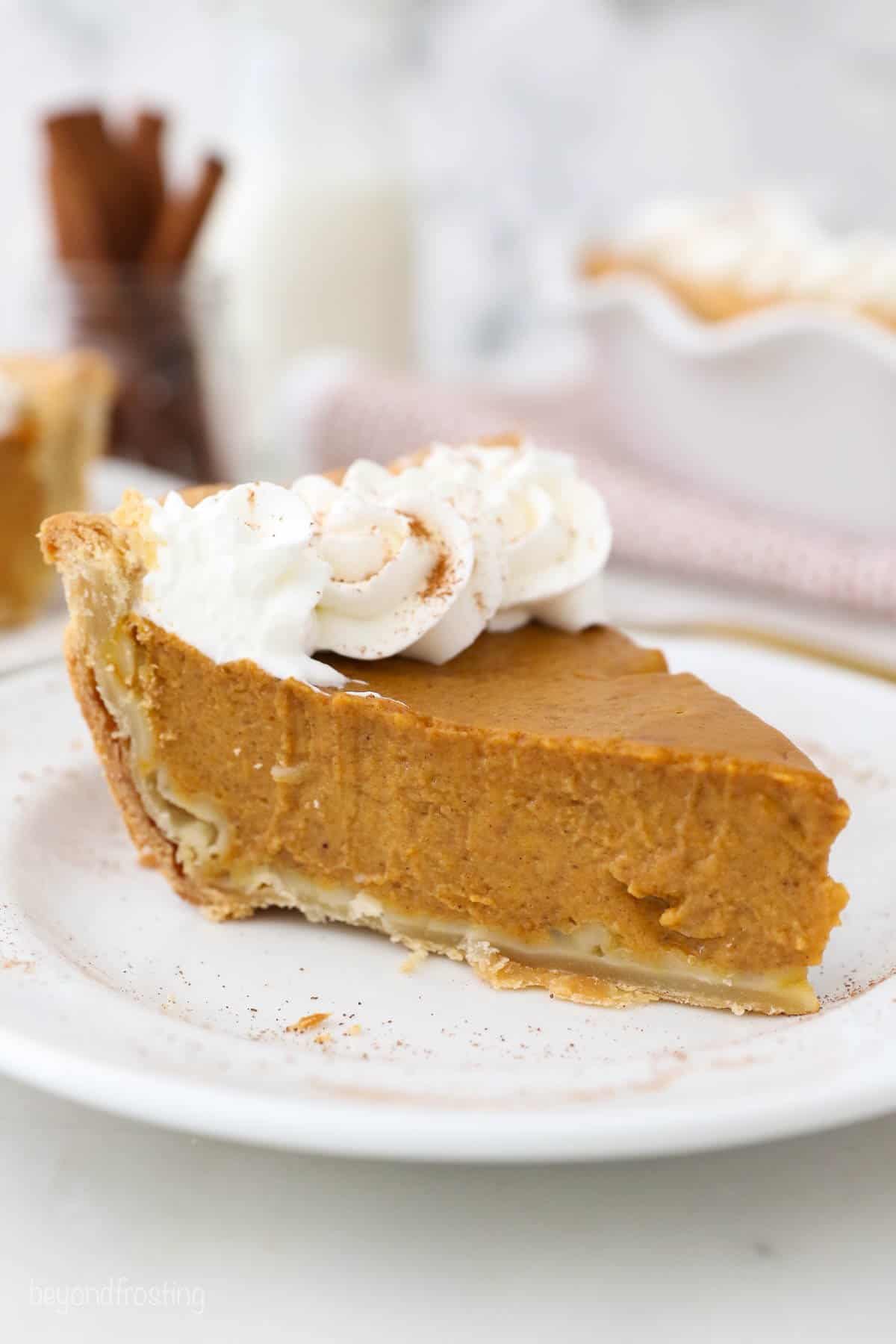 Although this is an easy recipe, baking can be challenging. Here are a few tips for making the best pumpkin pie:
Use a deep dish pizza pan: This recipe makes a lot of filling, so I recommend using a deeper pan.

Feel free to use either a homemade or store-bought pie crust. If you do end up using a pre-made crust, I recommend only filling it 3/4 of the way and adjusting the baking time.

Add dough stripes: Since blind baking can cause the crust to shrink, I usually follow Sally's recommendation to add dough stripes, but this does require extra 9-inch pie crust. If you have leftover crust, you can use small cookie cutters and cut out some pie crust shapes to place along the edes of the pie.

Don't worry if your pie cracks: It's normal for the top of the filling to crack on pumpkin pies. This won't affect the texture or flavor of your pie, and you can always cover it with whipped cream! See below for more easy topping ideas.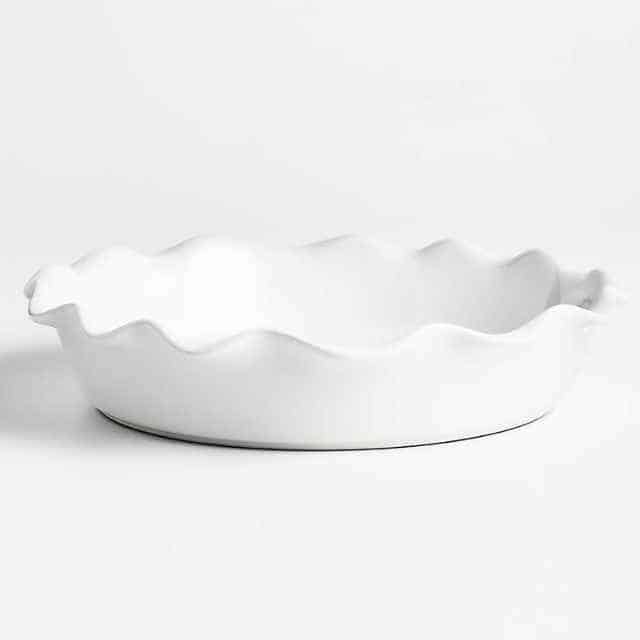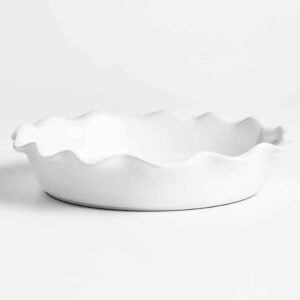 This ruffled-edge 9-inch pie plate is my favorite dish. It's simple yet elegant with a fluted edge.
These handy pie weights can be used when blind baking a crust to help the pie maintain it's shape while par-baking. These are natural food-safe ceramic stoneware and heat safe up to 480 F.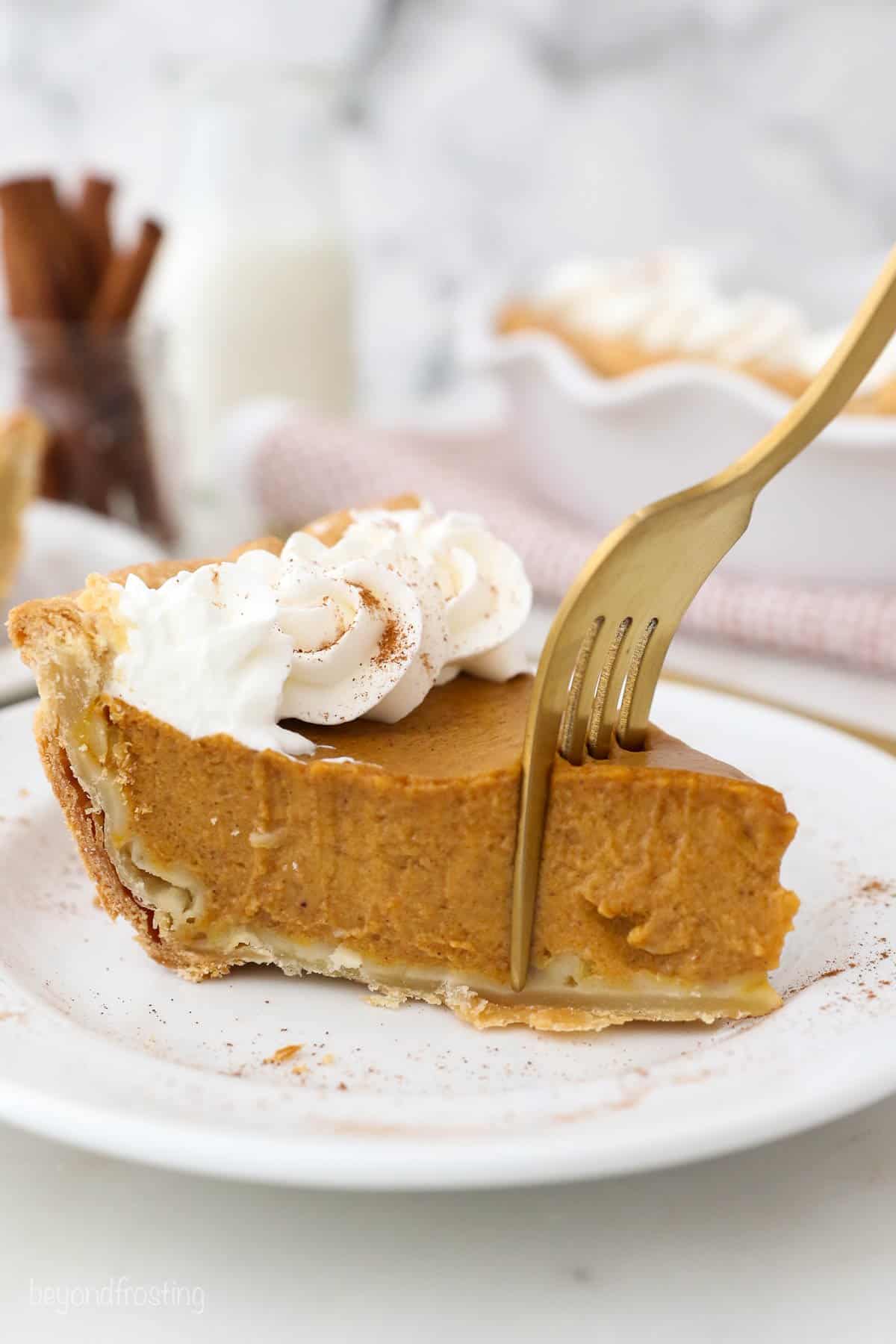 Common Questions
What's the difference between evaporated and condensed milk in pumpkin pie?
Evaporated milk yields a lighter and airier pumpkin pie. Sweetened condensed milk has a more dense texture, however, because one contains sugar and the other doesn't, you can't simply substitute one for the other.
How do I keep my pumpkin pie from getting soggy on the bottom?
Don't forget to blind-bake the pie crust. Blind-baking can help prevent the crust from becoming overly soggy once the filling is added. Also, bake your pumpkin pie in a metal pie plate. Metal pans transfer heat more quickly than glass or stoneware pans.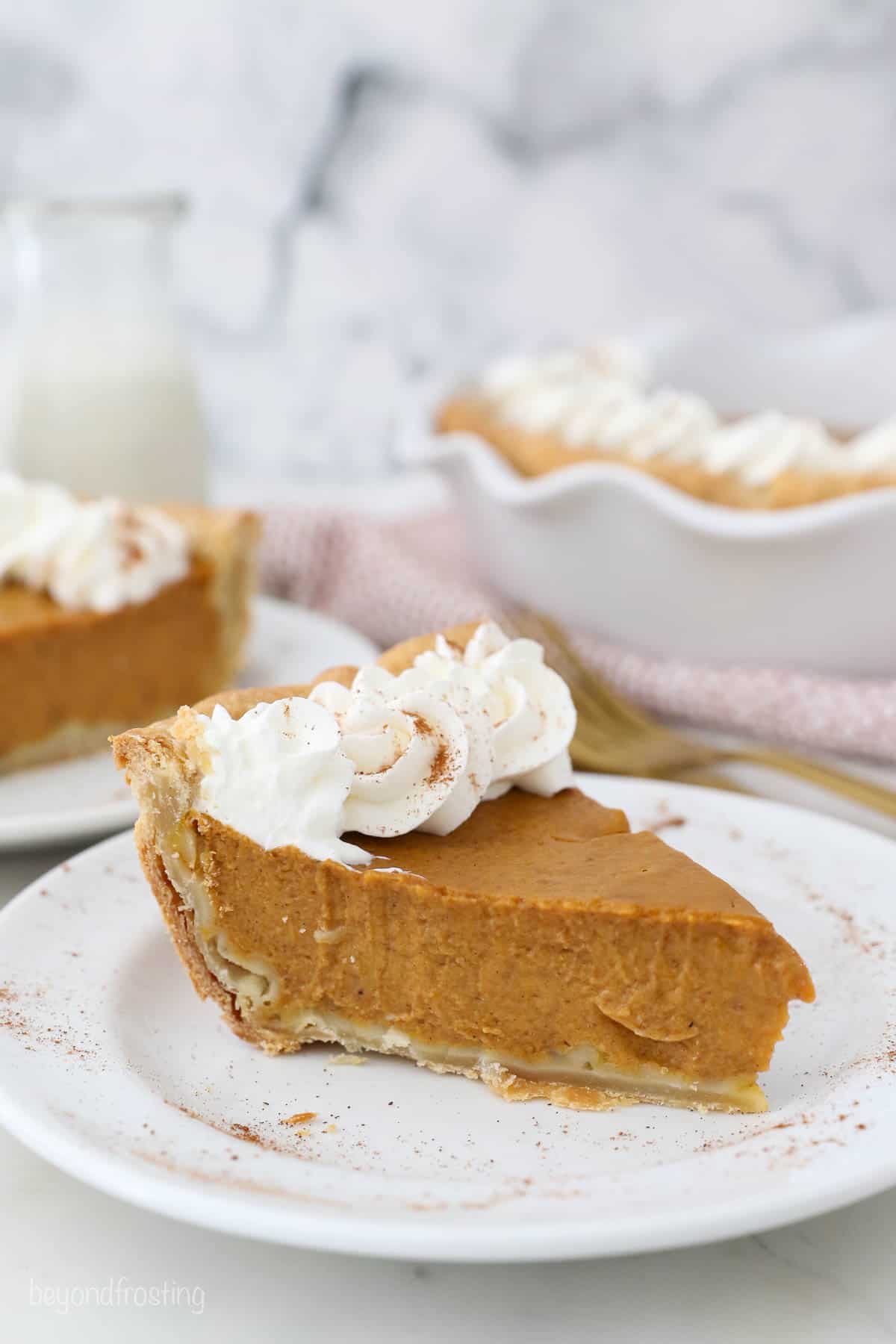 Topping Ideas
While a slice of pumpkin pie is amazing on its own, there are so many different toppings that can further elevate this treat. Some of my favorite things to serve it with are:
Ice Cream: Whether homemade or store-bought, ice cream adds a temperature contrast that rounds out this dish.
Whipped Cream: I recommend serving this pie with a dollop of homemade whipped cream on top, but you can just as easily top it with a store-bought one.
Toasted Nuts: You can also top the filling with toasted nuts like almonds or pecans for added crunch.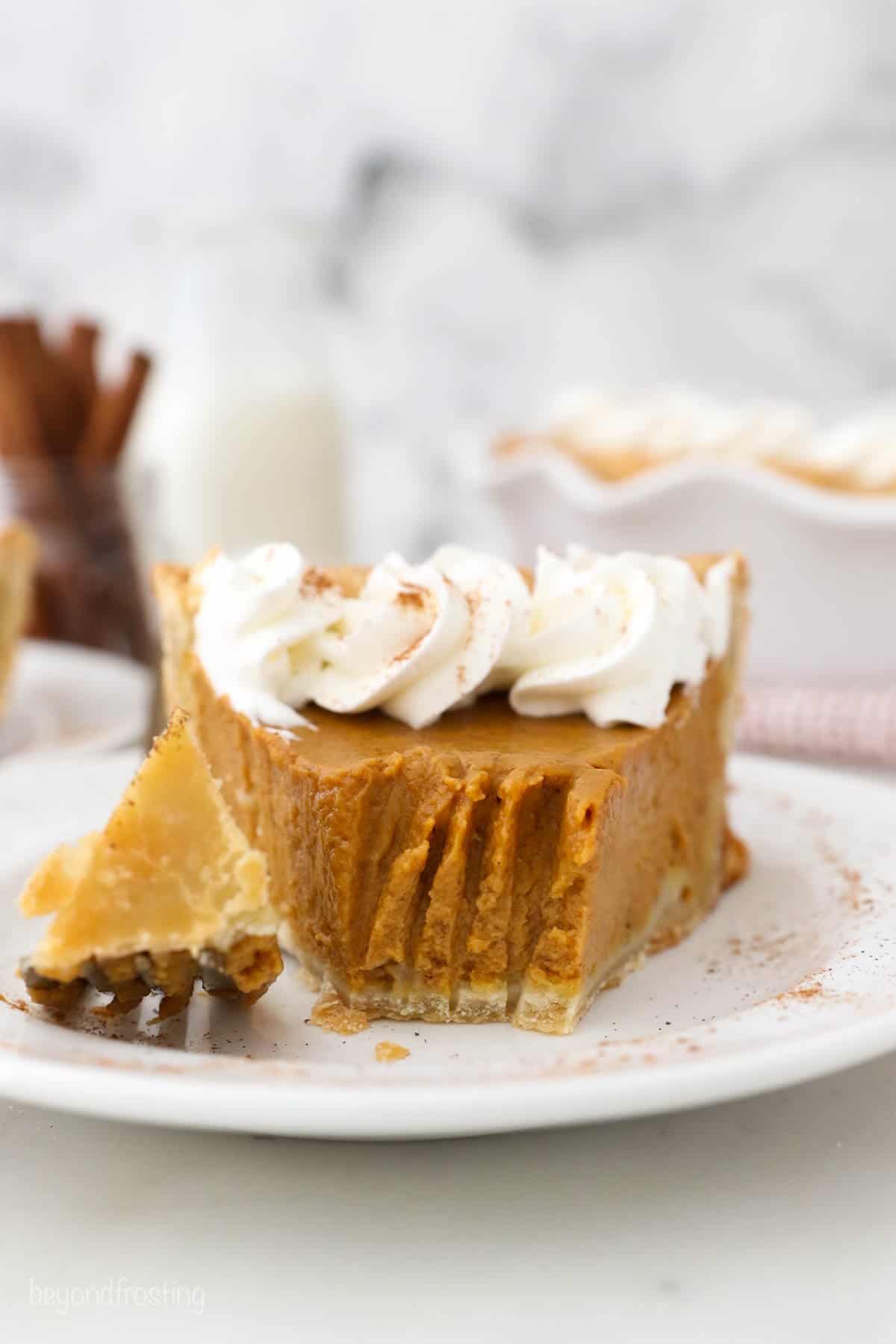 How to Store Leftovers
Fridge: This simple pumpkin pie can be stored for up to four days after baking. Since the filling is made with eggs, it needs to be kept in the refrigerator. Just make sure to allow the pie to cool completely before covering with foil (or plastic seal) and refrigerating.
Freezer: You can freeze pumpkin pie for up to one month! As described above, first let the pie cool completely. Once that's done, wrap in one layer of plastic wrap, then also in aluminum foil. When you're ready to eat it, thaw the wrapped pie in the refrigerator (either for a few hours or overnight) before serving.
More Pumpkin Desserts to Try
Print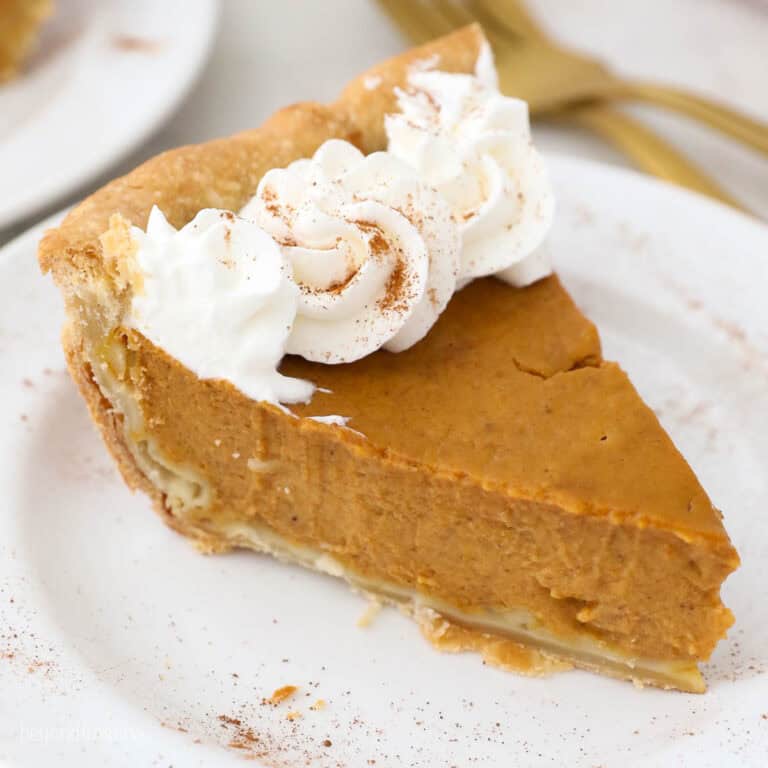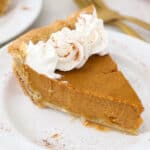 Easy Pumpkin Pie Recipe
Author:

Prep Time:

2 hours

Cook Time:

50 minutes

Total Time:

2 hours 50 minutes

Yield:

8-10 slices
Description
This easy pumpkin pie recipe is rich, creamy, and packed with warm fall flavors. Served with a dollop of fluffy whipped cream, this classic dessert is a must-try for pumpkin lovers!
Ingredients
1

pie crust recipe, partially baked

1

can (15oz/425g) pumpkin puree (not pumpkin pie filling)

½ cup

(

95g

) granulated sugar

¼ cup

(

55g

) light brown sugar

1 ¼ teaspoon

(

3g

) ground cinnamon

1 teaspoon

(

2.5g

) ground ginger

¼ teaspoon

ground nutmeg

¼ teaspoon

ground cloves

½ teaspoon

salt

3

large eggs, beaten

¾ cup

(177ml) evaporated milk

¾ cup

(177ml) whole milk
Instructions
Prepare a 9-inch pie crust and partially blind bake it.
In a large mixing bowl, combine the pumpkin puree with the granulated and brown sugar, salt and all spices. Mix to combine.
Next add the eggs and beat until well combined. Then slowly add the milks and mix until incorporated.
Pour the filling in the partially baked crust. Bake at 425° for 15 minutes and then reduce the oven to 350°F for approximately 35 minutes. The center will be slightly giggly. Cool completely prior to serving.
Serve with

whipped cream

.
Notes
A store-bought crust is not large enough for the filling, so if you are using one I recommend only filling it 3/4 of the way and adjusting the bake time accordingly.
Follow the full tutorial for the pie crust including how to blind bake it
Category:

Dessert

Method:

Baked

Cuisine:

American
Keywords: pumpkin pie recipe, best pumpkin pie recipe, homemade pumpkin pie, how to make pumpkin pie