This post may contain affiliate sales links. Please see my full disclosure policy for details
These must have frosting recipes including everything from classics like my Perfect Vanilla Frosting to frosting staples like Oreo Frosting and Cream Cheese Frosting. You'll also see some more fun and unique flavors like Oatmeal Cream Pie frosting and Circus Animal Cookie Frosting. These frosting recipes should be staples in your kitchen if you love to bake!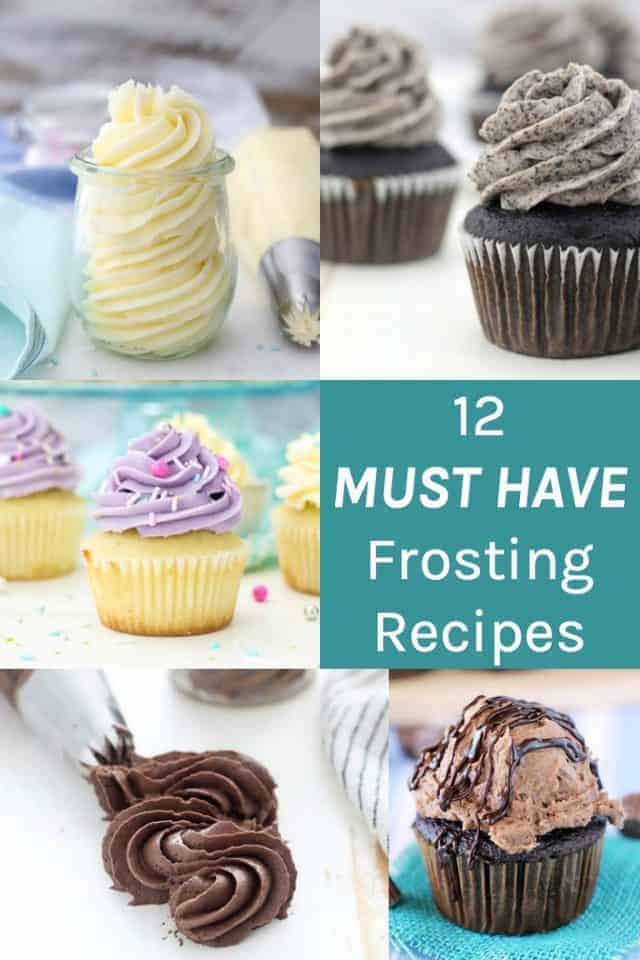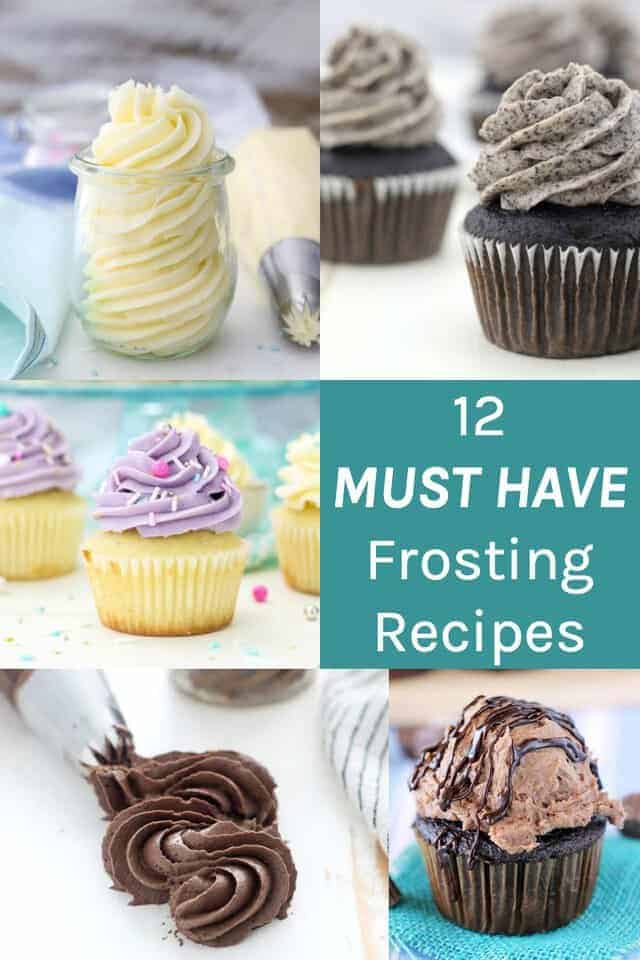 When I was younger, I hated frosting. I'd eat around it or push it to the side of my plate. Well when I finally learned to make my own frosting, it was a game changer. The great thing about frosting recipes is that you can change the flavors to suite your tastes.
The unique thing about a lot of my frosting recipes is that they actually start with cold instead of room temperature butter. This allows you to control the consistency of your frosting for decorating cupcakes and cake.
Here are my top 12 frosting recipes that you need to have in your kitchen. You'll find staples like my Perfect Vanilla Frosting and my Best Chocolate Frosting recipe. You'll also have classics like Oreo Frosting, Cream Cheese Frosting and Swiss Meringue Buttercream. Plus a few more fun flavors like Oatmeal Cream Pie, Seven Layer Bar and Circus Animal cookies.
There's something here for everyone!
Here are my 12 Must Have Frosting Recipes
This Perfect Vanilla Frosting Recipe recipe is very versatile. It's a basic vanilla buttercream using butter and powdered sugar. The big difference in this recipe is that is starts with cold butter and it whipped which makes this the perfect frosting for piping cupcakes and cake decorating. This is a staple you must have.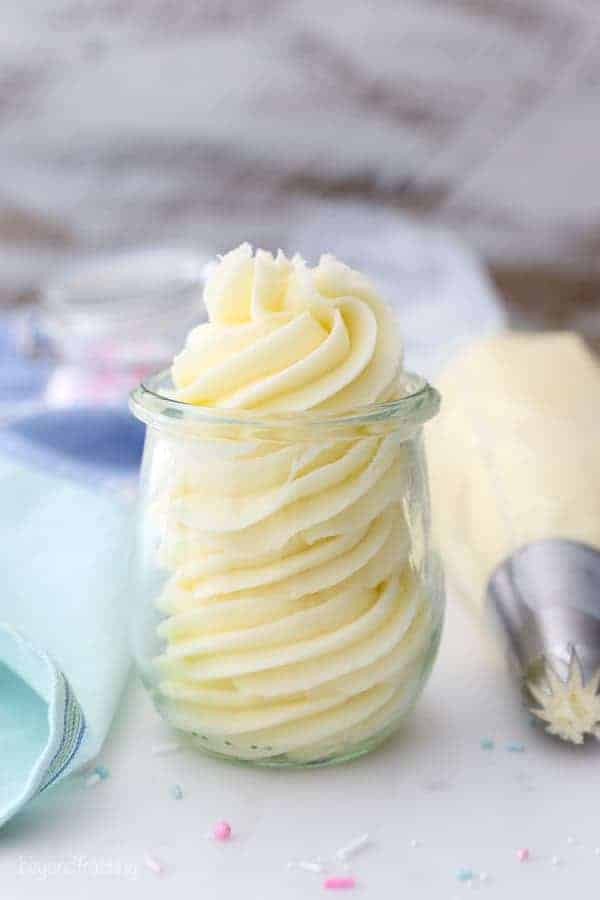 This Oreo Frosting is incredibly silky, light and fluffy and tastes just like the filling of an Oreo cookie! It's perfect for cakes, chocolate cupcakes or vanilla cupcakes too! Scale this recipe to use for fillings or layer cakes.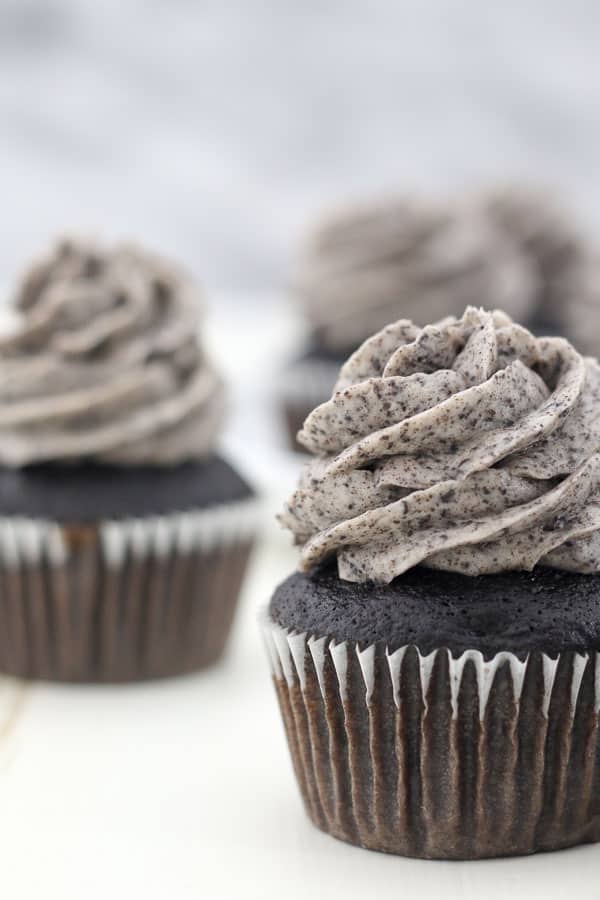 This Cream Cheese Frosting recipe is quick and easy and it's the perfect cupcake frosting because it holds its shape nicely for piping. The secret to cream cheese frosting is using equal parts butter to cream cheese. Pair it with pumpkin cupcakes or a classic carrot cake.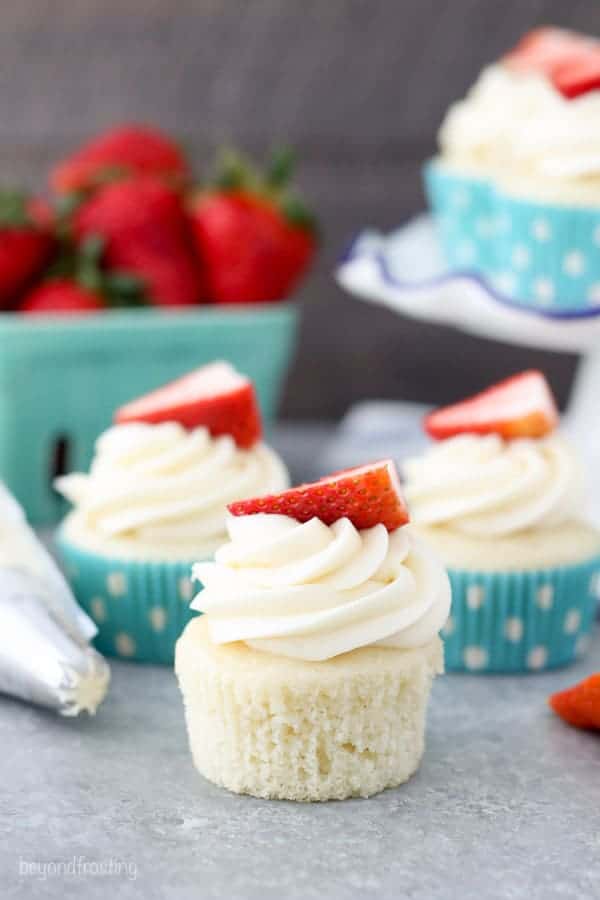 Chocolate Cream Cheese Frosting
Of course you also need to have a Chocolate Cream Cheese Frosting. This frosting is a silky whipped chocolate frosting that melts in your mouth.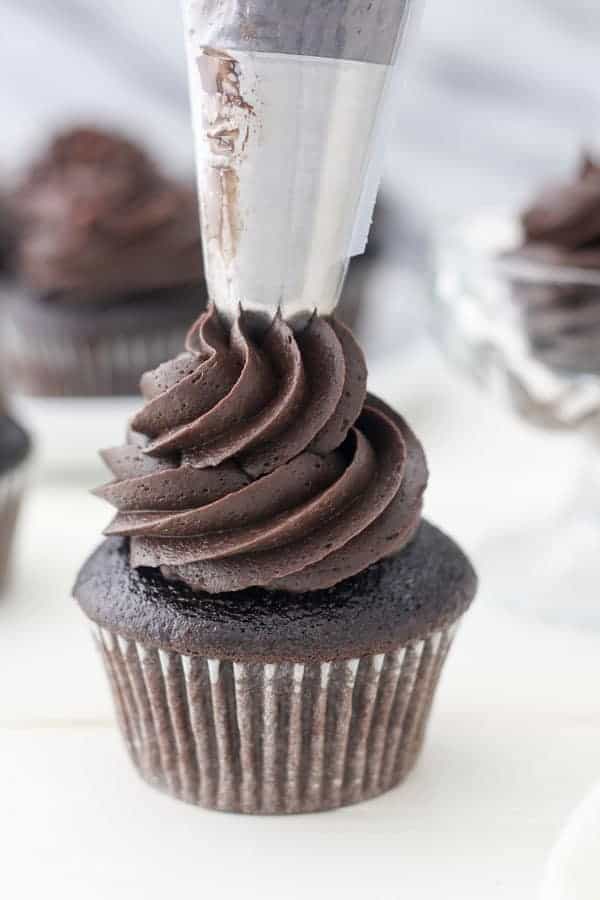 Mascarpone Whipped Cream is a thick, more stable whipped cream made with mascarpone cheese, heavy cream and powdered sugar. Sweetened with vanilla or a citrus zest, this is the perfect topping for cupcakes, cakes and even tiramisu. It's lighter in flavor and texture and not overly sweet.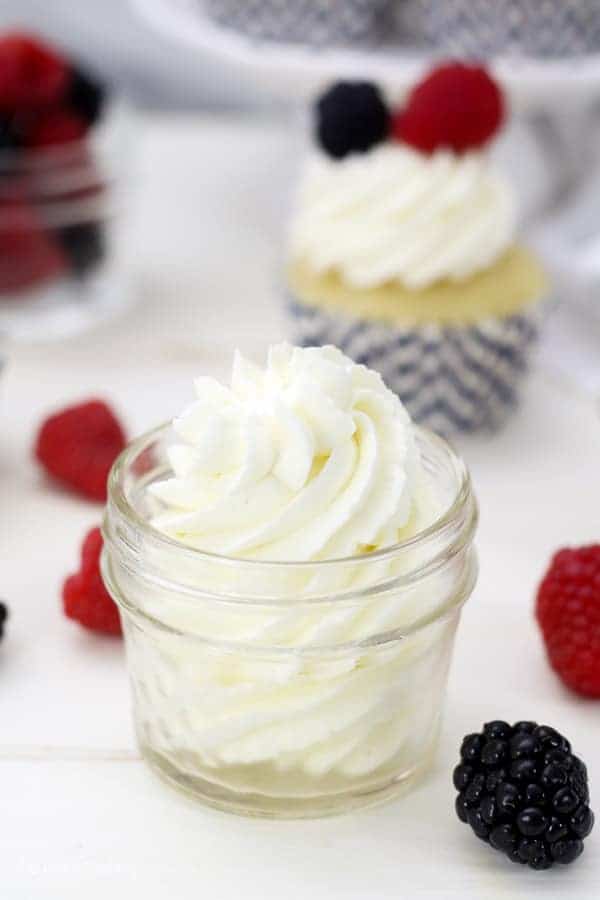 This Chocolate Fudge Frosting is one of the best and easiest chocolate frosting recipes EVER. This chocolate buttercream recipe uses melted chocolate to get a rich chocolate flavor and has the most light and airy frosting consistency. It's a recipe you'll use time and time again. Pair it with my Moist Yellow Cake for a classic treat.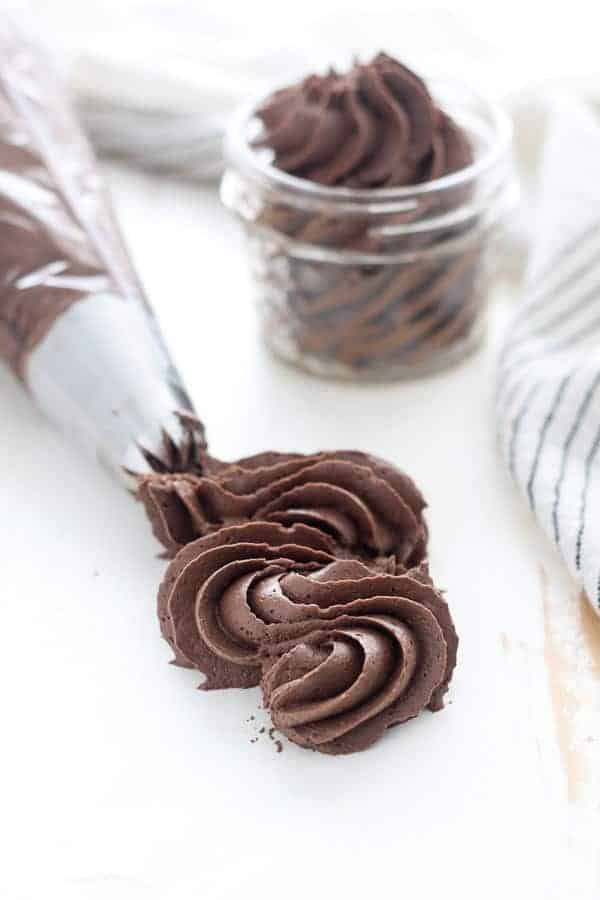 These Oatmeal Cream Pie Cupcakes starts with a spice mix cake mix with some added brown sugar, cinnamon and nutmeg. The frosting is a creamy marshmallow-cinnamon frosting with some Little Debbie Oatmeal Cream Pies mixed into the frosting.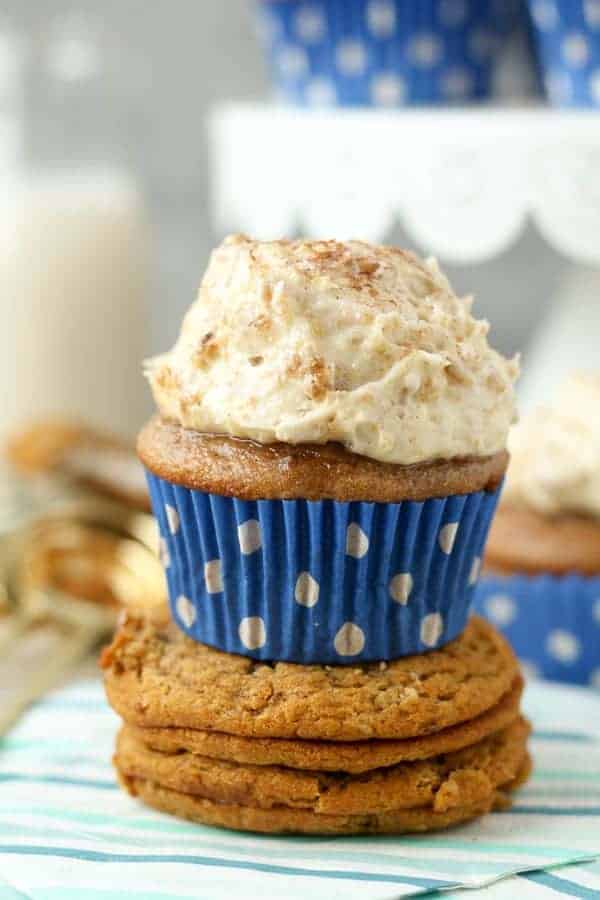 This Seven Layer Bar frosting is inspired by the classic Seven Layer Magic Bar! The frosting is loaded with chocolate chips, walnuts, caramel, coconut and more. It's not a very common flavor but it's a game changer.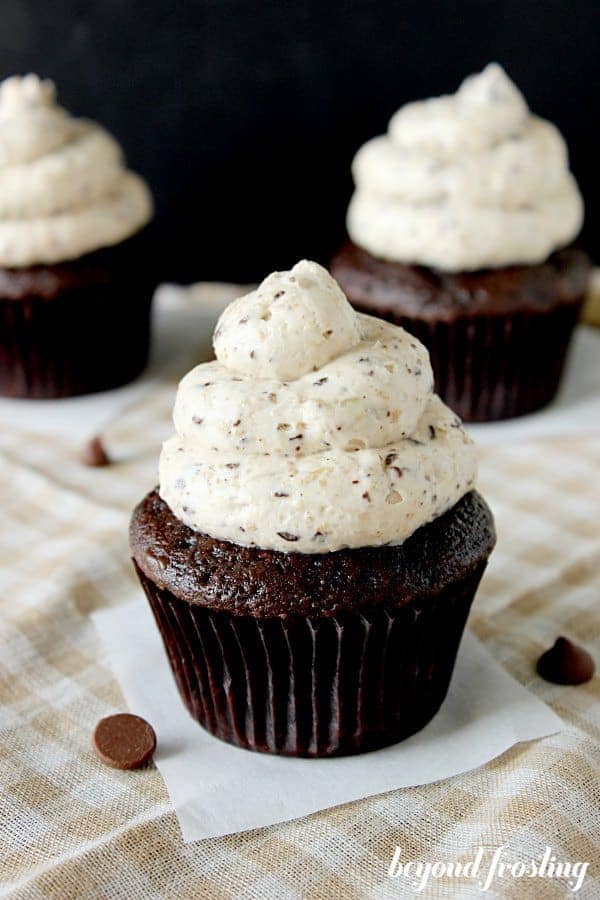 A vanilla frosting mixed with Circus Animal Cookies. Perfect to celebrate any birthday with!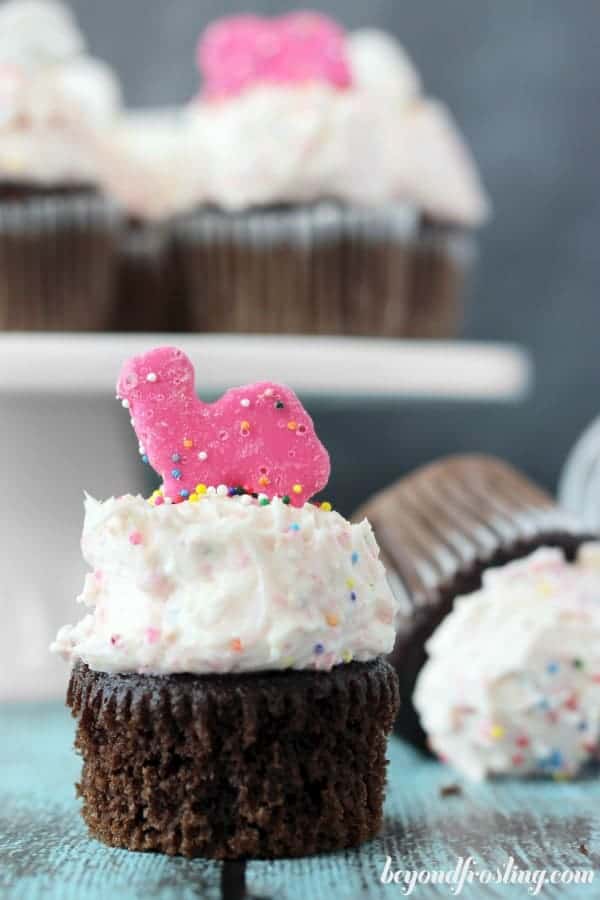 Swiss Meringue Buttercream is a silky, elegant frosting for cakes and cupcakes made with whipped egg whites, sugar and butter. It's can be flavored with any variety of extracts and it's perfect for piping. Lots of tips and tricks to learn how to make Swiss Meringue Buttercream. This frosting base is created with egg whites and sugar, and whipped into a meringue before adding butter. It's much less sweet than traditional American buttercream.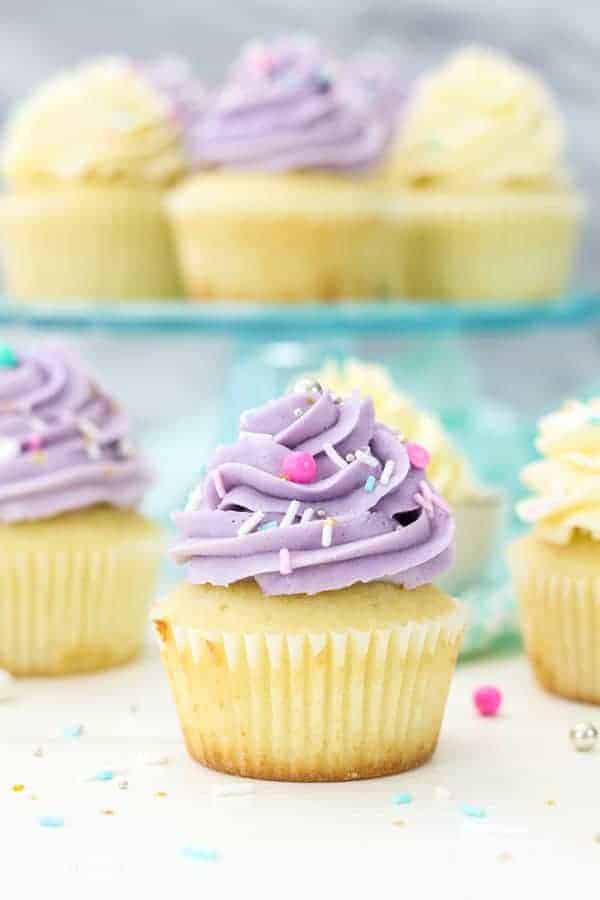 This is the BEST Chocolate frosting recipe! It's a homemade chocolate buttercream frosting made with cocoa powder. It's the perfect chocolate frosting for piping cupcakes and for decorating cakes. Read more about my tips for starting with COLD butter!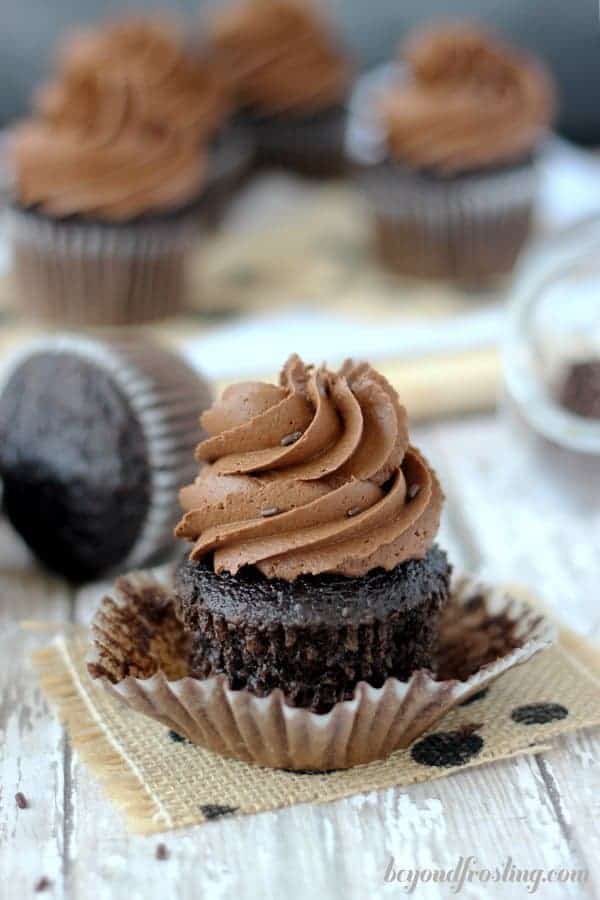 Reese's Peanut Butter Cup Frosting
If you love Reese's, then this Reese's Peanut Butter Cup Frosting is for you. It's a chocolate frosting stuffed with crushed peanut butter cups.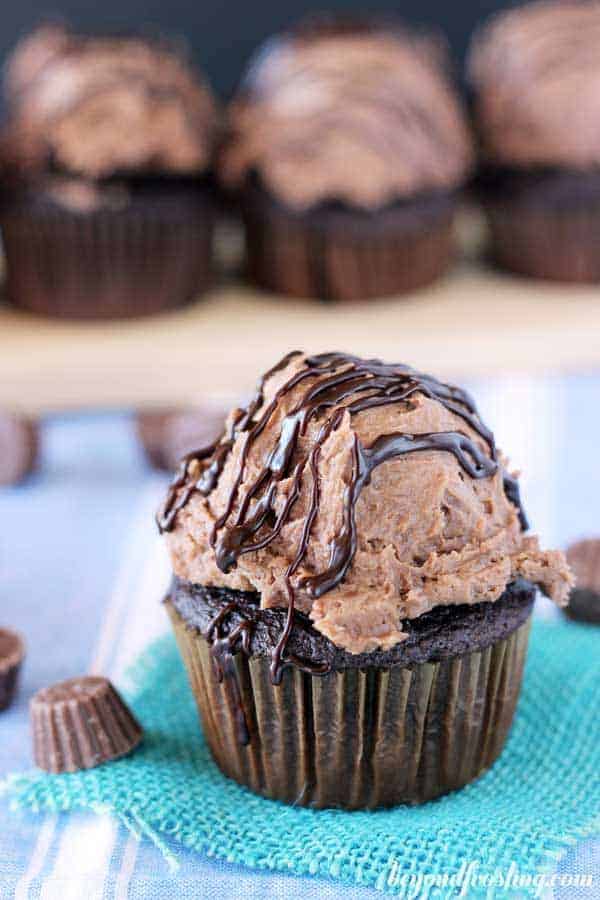 Just in case you hate frosting, then you definitely need to know how to make whipped cream!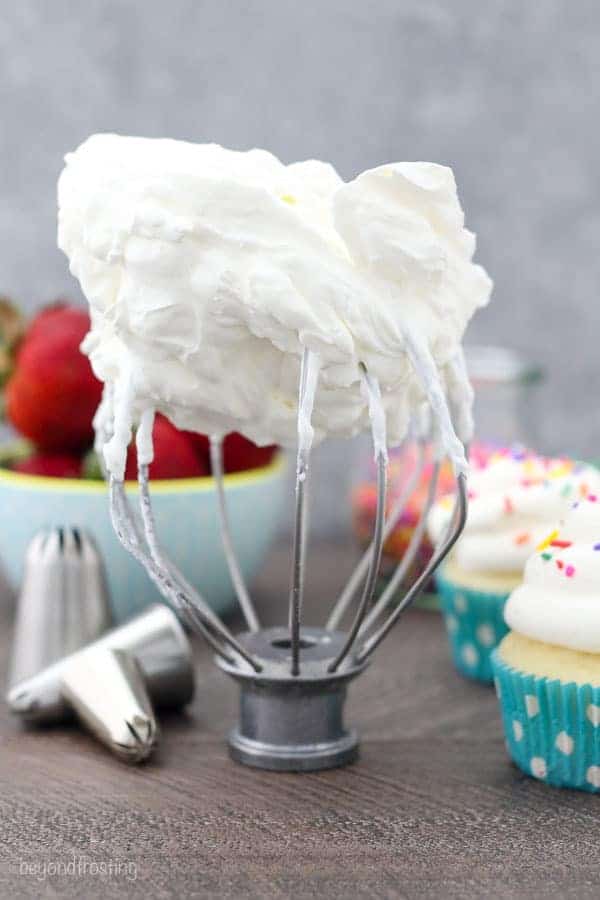 A few frosting recipes from my friends!