This post may contain affiliate sales links. Please see my full disclosure policy for details
Rich, creamy homemade rainbow chip frosting bursting with bright homemade rainbow chips is perfect for your next celebration! Learn how to make this classic birthday cake frosting from scratch with this easy tutorial.
Easy Homemade Rainbow Chip Frosting
Who else grew up with Betty Crocker's Rainbow Chip making an appearance at every celebration? This copycat frosting recipe channels everything we love about the original Rainbow Chip frosting, made from scratch.
It's rich and creamy, a little tangy, and filled with colorful homemade rainbow chocolate chips that brighten up everything from cakes to cupcakes. It is definitely being added to my list of favorite frosting recipes.
If the thought of rainbow chip frosting has unlocked a core childhood memory, you're in luck – because today, we're making this classic frosting from scratch!
Why You'll Love This Rainbow Chip Frosting Recipe
Rich, creamy flavor. I've taken my perfect vanilla frosting and whipped in some cream cheese to mimic the tangy taste of Betty Crocker's Rainbow Chip Frosting. It's SO good!
Homemade rainbow chips. The best part of the frosting is the little colorful bits of rainbow chips. It's super easy to make your own rainbow chips at home. This recipe shares how to melt and dye chocolate and add it to the frosting for bright pops of color throughout.
Perfect for celebrating. Birthdays are synonymous with rainbow chip frosting, IMO. This frosting is the perfect choice for layer cakes, cupcakes, or any cake for a special occasion.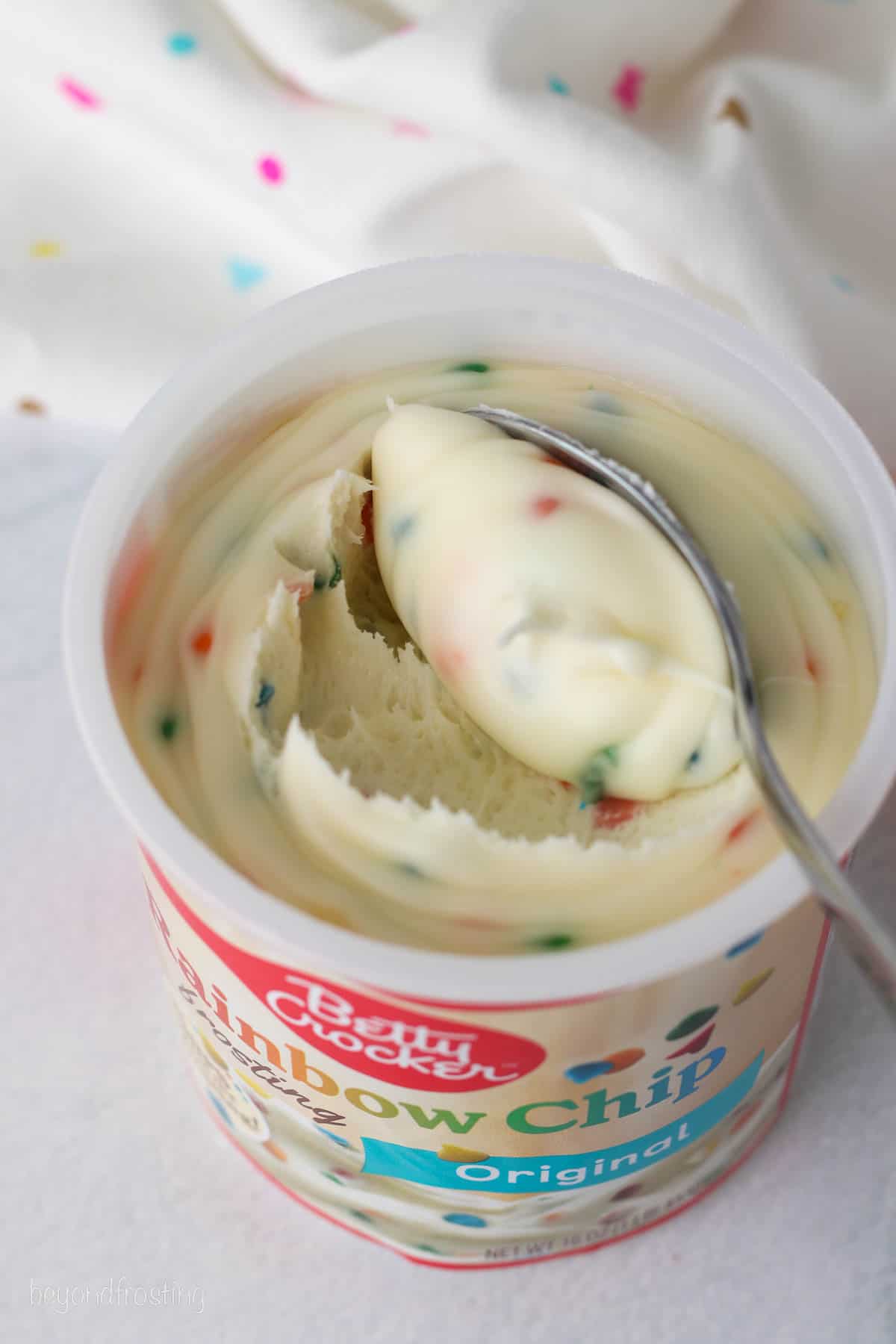 What Is Rainbow Chip Frosting?
The original Rainbow Chip frosting is a flavor of vanilla frosting sprinkled with rainbow-colored chocolate chips. I love this homemade recipe because, technically, you can turn any frosting into Rainbow Chip! My version is a variation of vanilla cream cheese frosting, made from a handful of easy ingredients (loaded with colorful chips made from white chocolate, of course!).
Is Rainbow Chip the Same as Funfetti?
Rainbow Chip and Funfetti are actually brand names for different products. While the frostings look similar, Betty Crocker Rainbow Chip Frosting contains colored white chocolate candy pieces, and Pillsbury Funfetti is vanilla frosting with sprinkles. They both bring bright pops of color to cakes and cupcakes, but they're actually very different!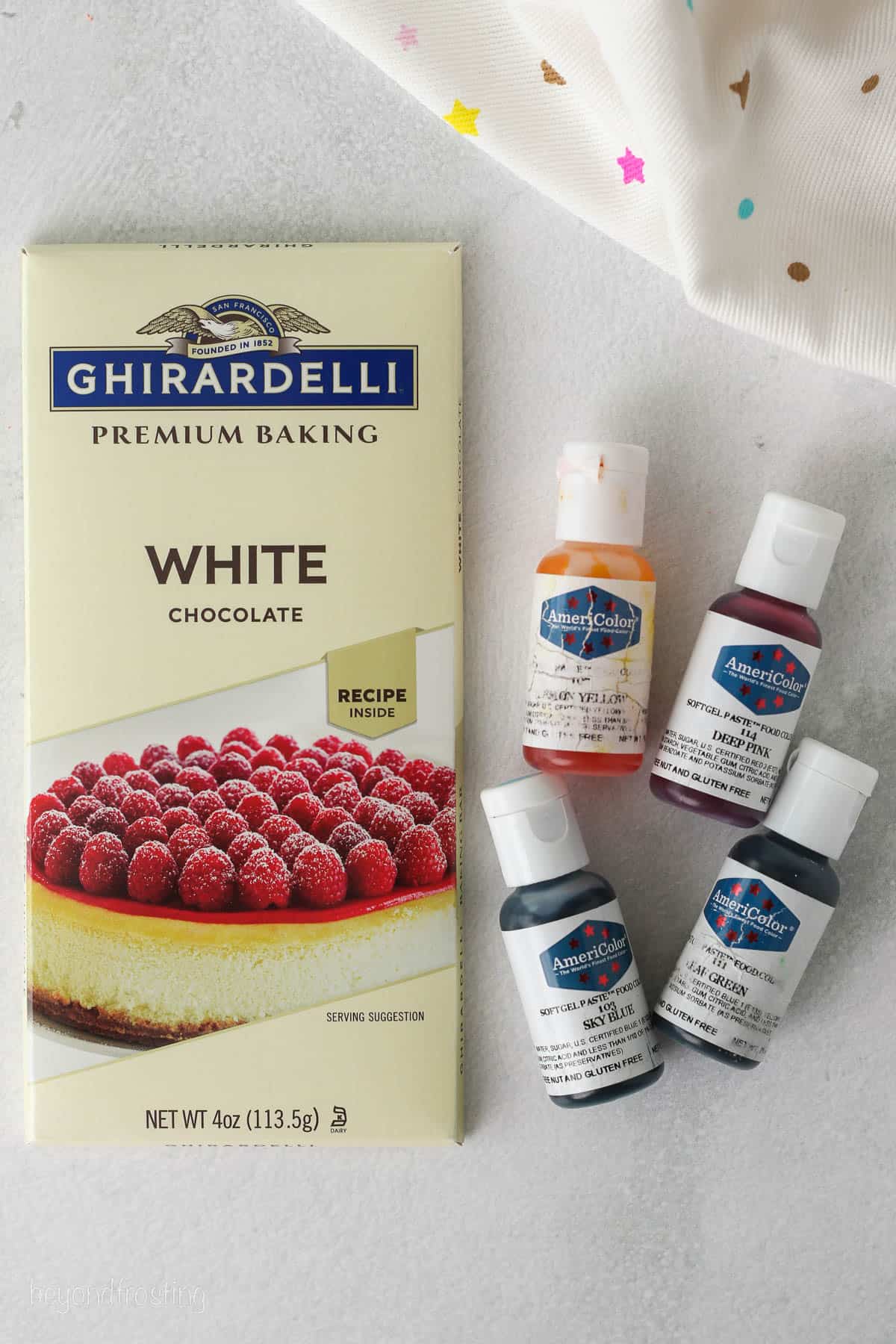 Ingredient Notes
I've included notes on the important ingredients below. Be sure to scroll to the recipe card for the full amounts and recipe details.
White Chocolate – You'll be making this frosting totally from scratch, right down to the rainbow chocolate chips! So, you'll need 4 ounces of white chocolate to melt down and color. I recommend chocolate bars over white chocolate chips, as bars will melt down smoother. I use Ghirardelli white chocolate for this recipe.
Butter and Cream Cheese – This frosting uses a buttercream base, plus cream cheese to mimic the tangy flavor of Betty Crocker Rainbow Chip Frosting. Remember to take your butter and cream cheese out ahead of time, so that they come to room temperature.
Powdered Sugar – Also called confectioner's sugar, powdered sugar forms the base of the frosting along with the butter and cream cheese.
Pure Vanilla Extract
Salt
Gel Colors – For coloring the melted white chocolate you'll use to make the rainbow chips. See below.
What Kind of Food Coloring Should I Use for Chocolate?
In most circumstances, it's best to avoid using traditional alcohol-based or water-based liquid food coloring to color chocolate. Too much liquid can cause the chocolate to seize.
Oil-based dyes are best when coloring melted chocolate. However, for this recipe, the teensy amount of gel food dye we're using shouldn't impact the consistency of the chocolate. Just make sure that you don't overstir, or add to much color as the chocolate can seize.
As for colors, I use lemon yellow, deep pink, sky blue, and leaf green from AmeriColor for the rainbow chips in this frosting. They're available in a 12-pack starter kit or you can buy them individually at craft stores or online. Other good options for gel-based food coloring are Wilton or Chef Master. Feel free to personalize your rainbow chips with any combination of colors you'd like!
How to Make Rainbow Chip Frosting
Ready to make the best homemade rainbow chip frosting? You'll start by making your very own rainbow chocolate chips:
Make the Rainbow Chips
Melt the chocolate. Begin by breaking up the white chocolate into smaller pieces so that it's easier to melt. Afterward, melt the chocolate in the microwave in increments, stirring in between. Check out my tutorial on how to melt chocolate for more guidance.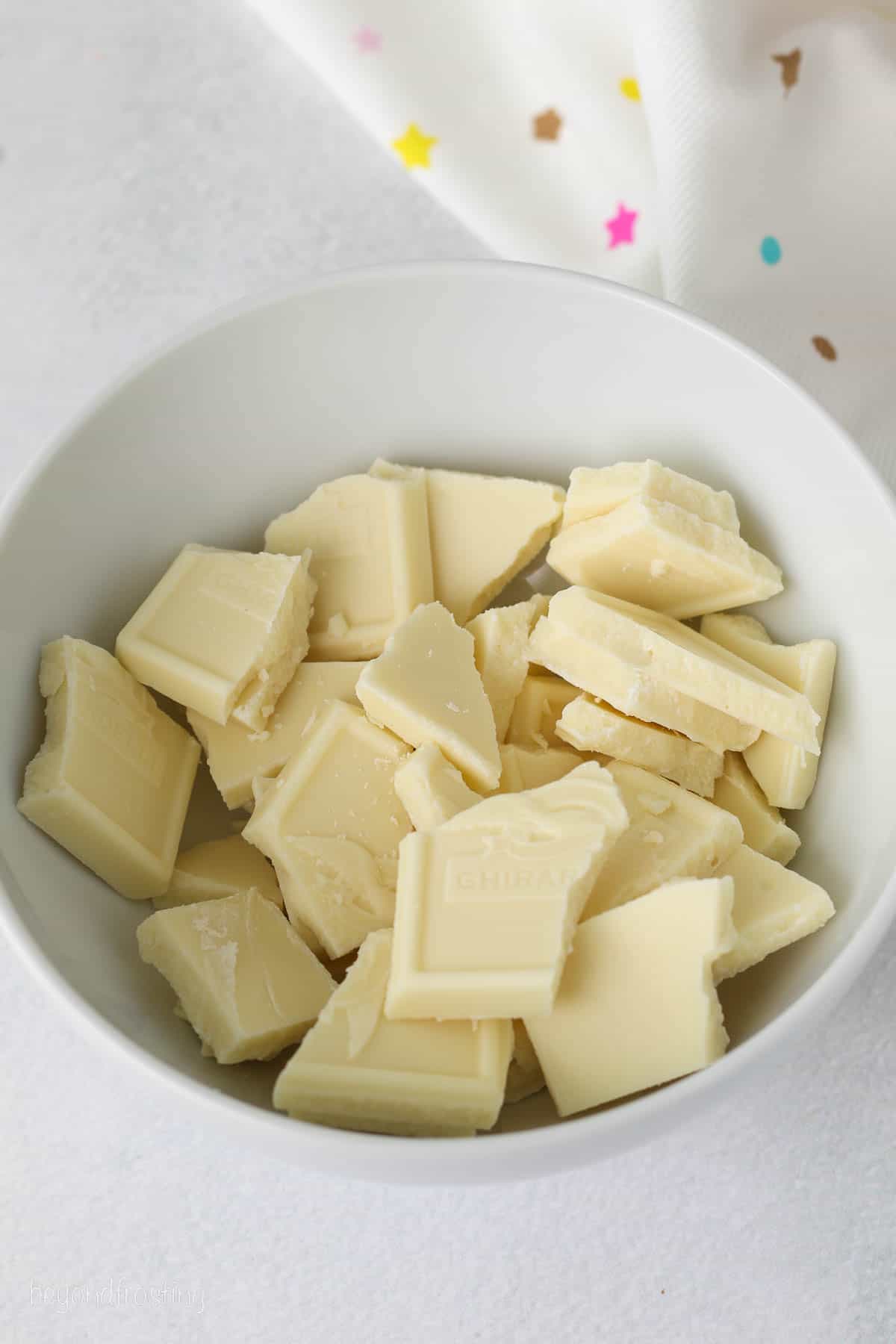 Color the chocolate. Next, divide the melted white chocolate evenly between 4 bowls, it's 1 ounce of chocolate per bowl. Color each bowl a different color using your gel dyes. I find it's best to use a toothpick to add the gel color to the chocolate. Dip the toothpick in the bottle then swirl into the melted chocolate. Don't dip the toothpick back into the gel color once it's come in contact with the gel. Be careful when mixing the dye into the chocolate, as overworking the chocolate can cause it to seize.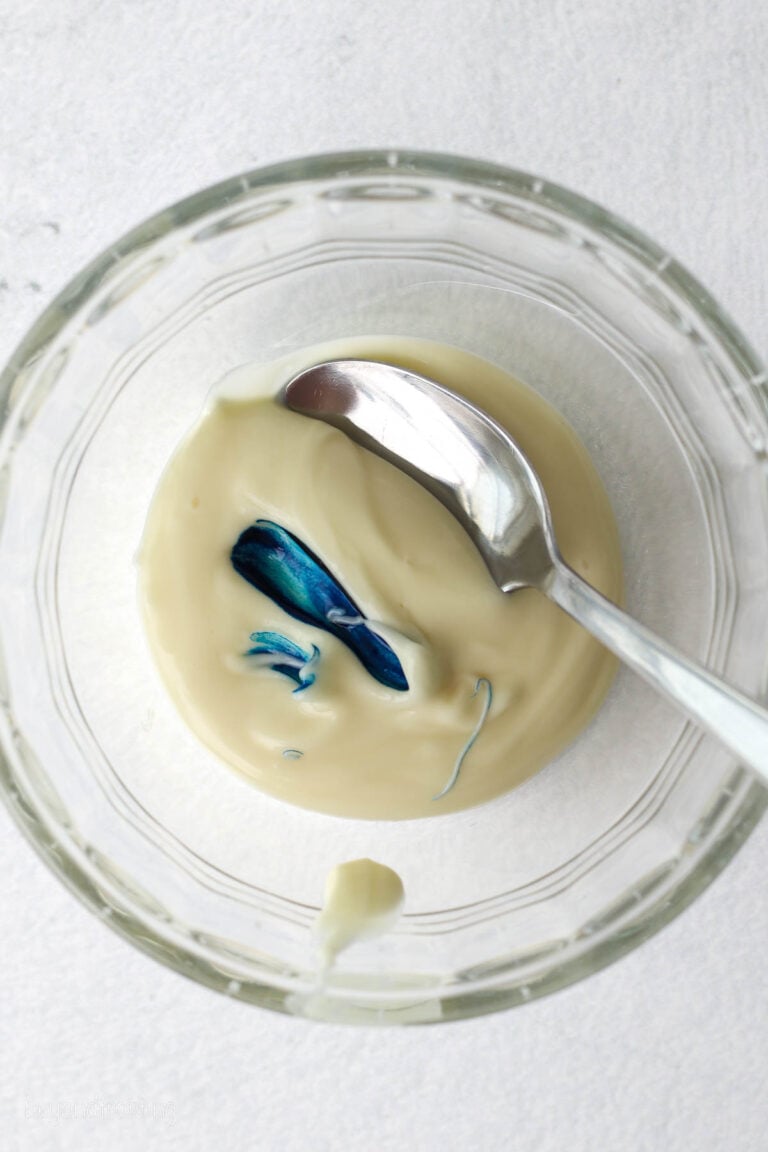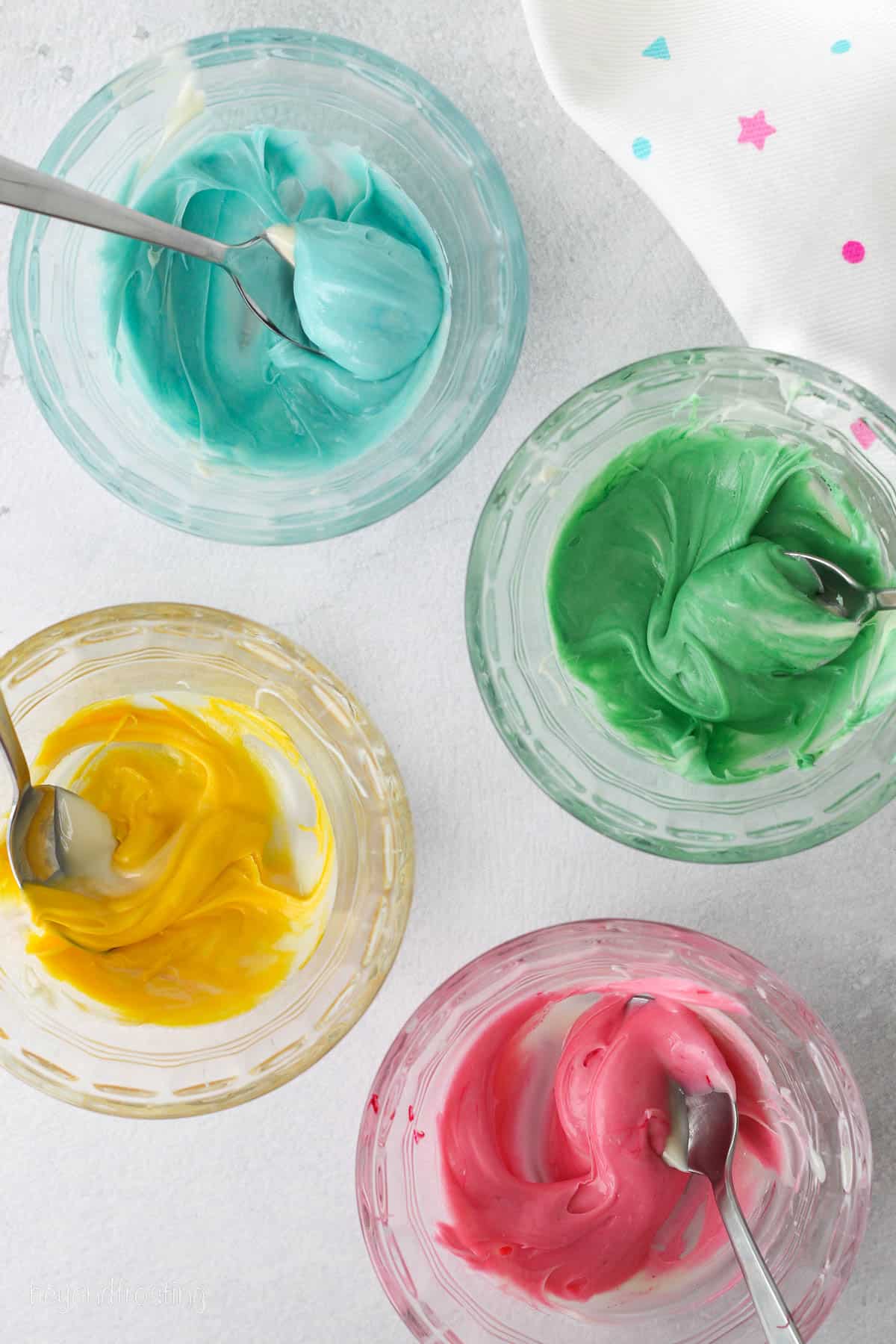 Set the chocolate. Spread the colored chocolate in a thin, even layer on a sheet of parchment paper. Leave the chocolate to resolidify (you can also speed things up by placing the chocolate into the fridge to set). Afterward, dice up the colored chocolate into small "chips" using a sharp knife. You can keep it right on the parchment paper to chop it.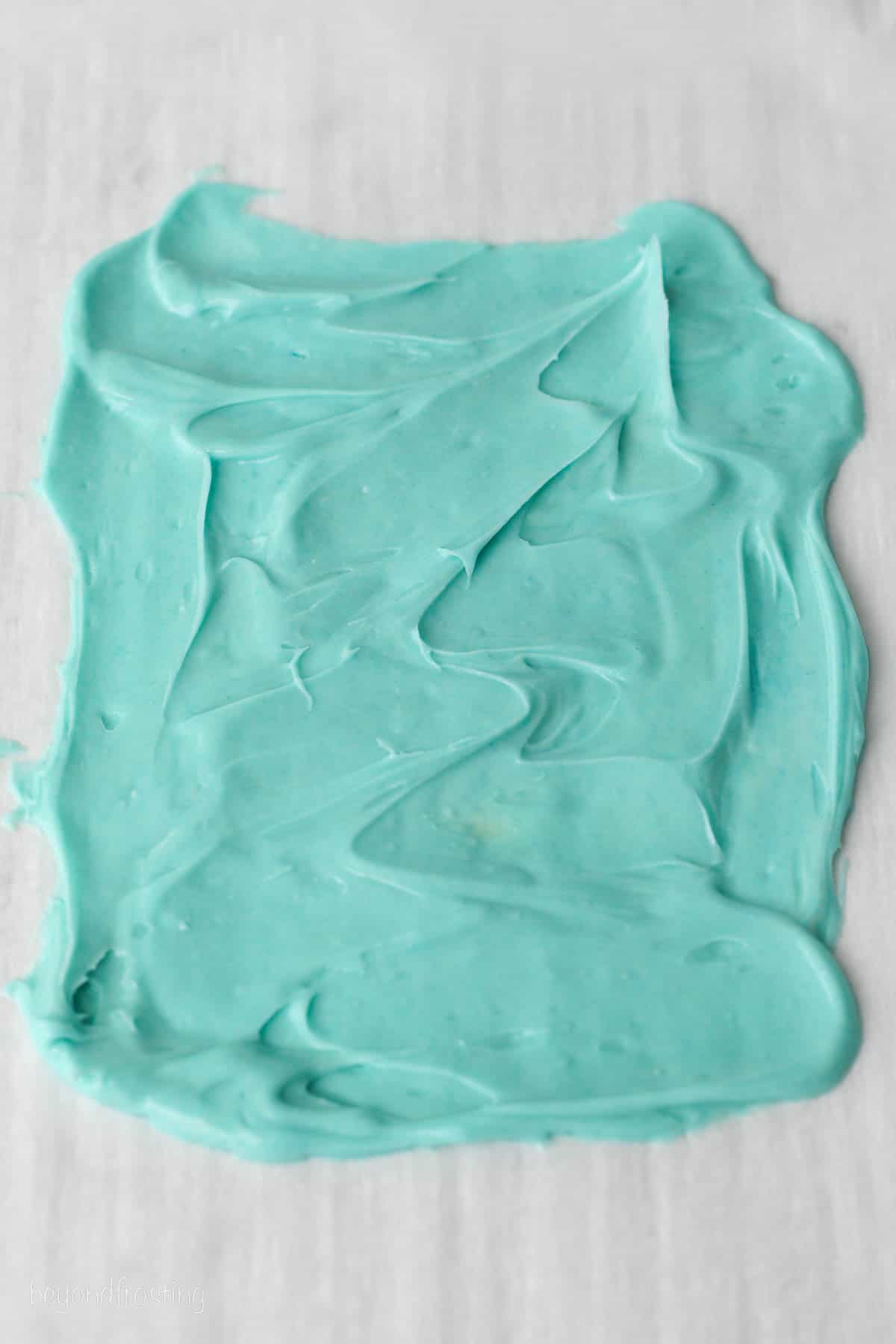 Make the Frosting Base
Once your rainbow chips are ready to use, all that's left to do is whip up the frosting. There are a couple key steps here.
Beat the butter. While most of my frosting recipes start with cold butter, this starts with room temperature butter, and it should be whipped to the same consistency as the cream cheese. This will help them to better incorporate. You can tell it's ready when it still feels slightly firm but you can press your finger into the butter, with a little bit of pressure.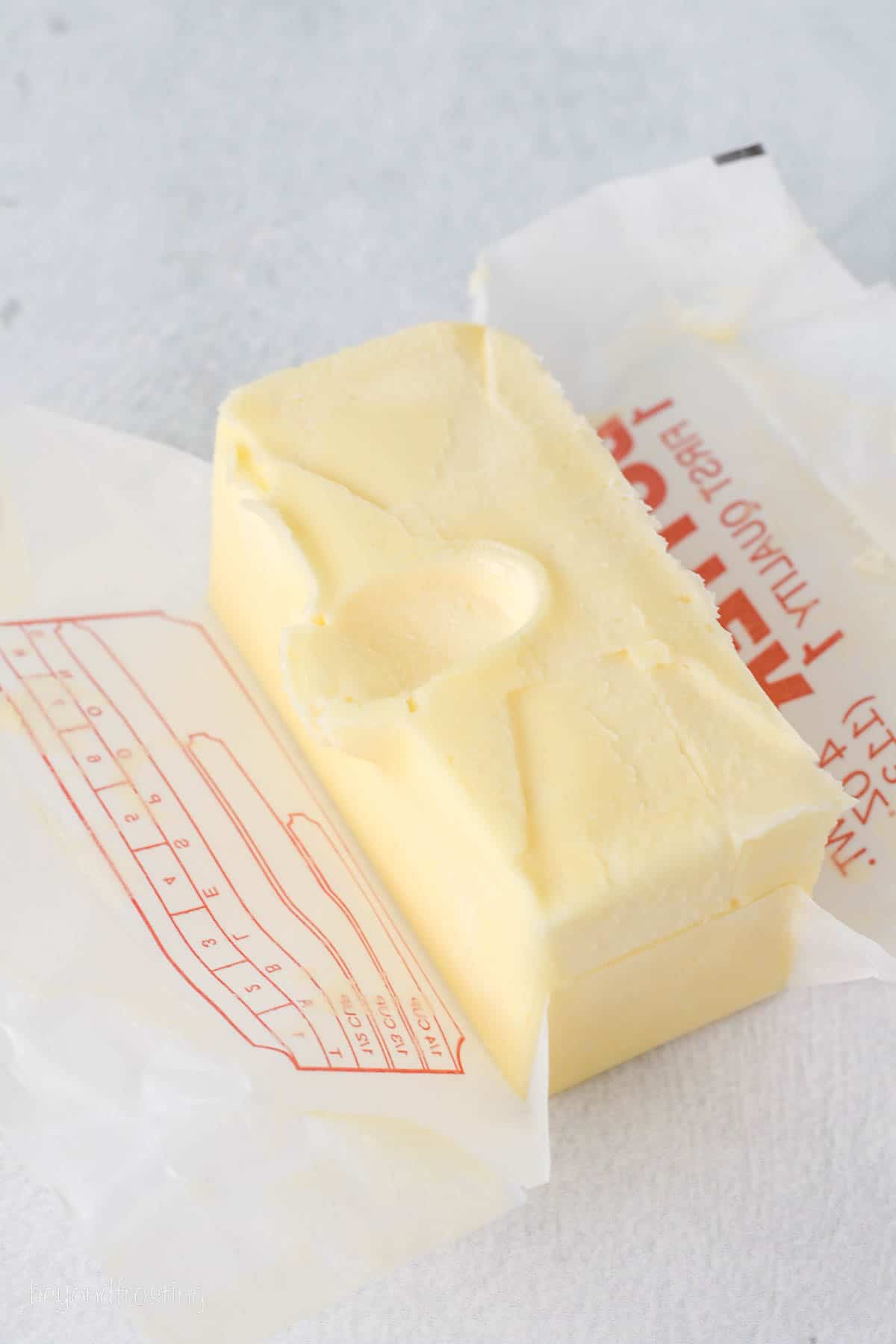 Add the powdered sugar. Once smooth, add the powdered sugar gradually, alternating with vanilla and a pinch of salt. If needed, you can add additional powdered sugar to get the frosting to a thick enough consistency.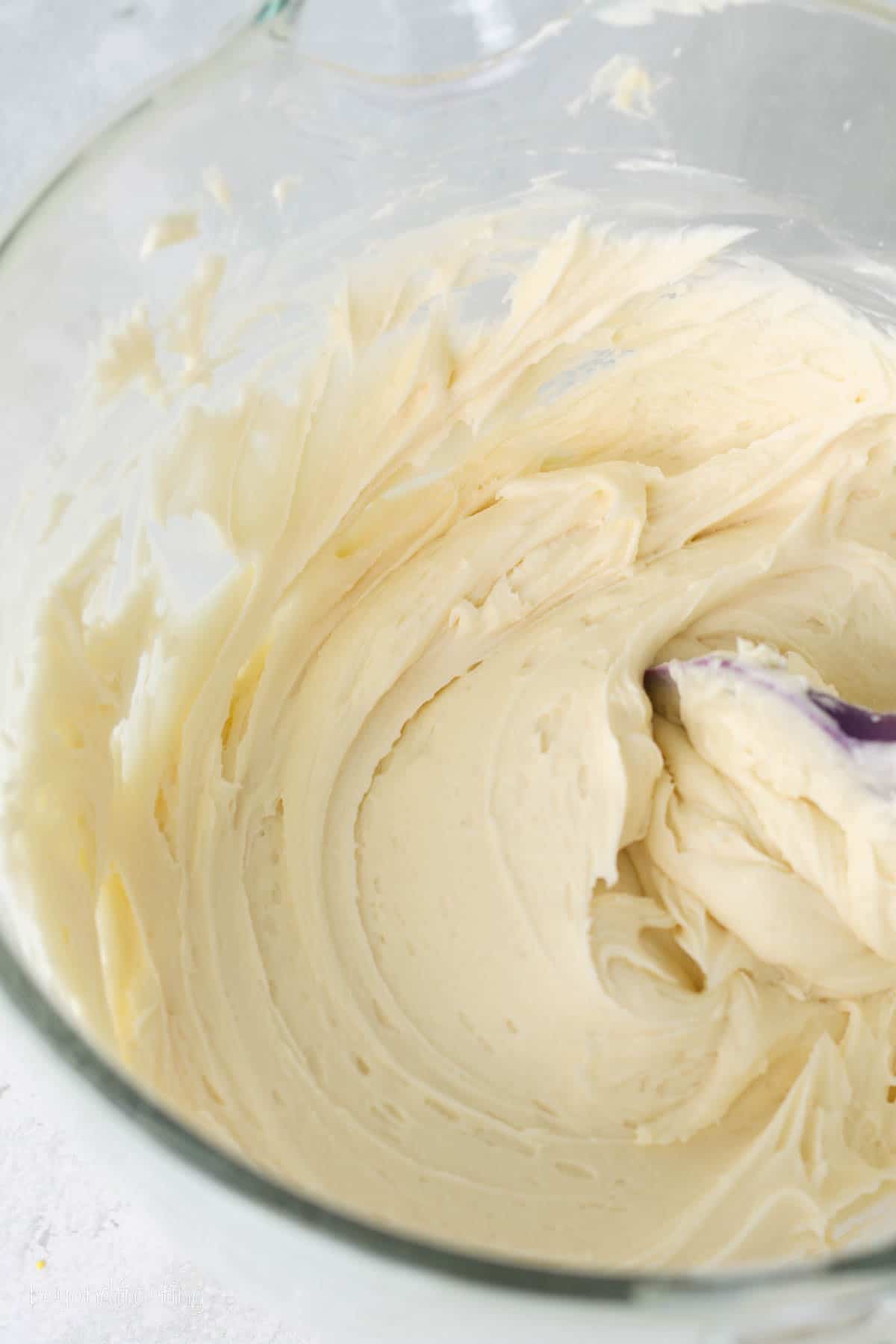 Add the rainbow chips. Finally, fold in your colored chocolate pieces, and get frosting! I like to do this by hand so as not to destroy the chips.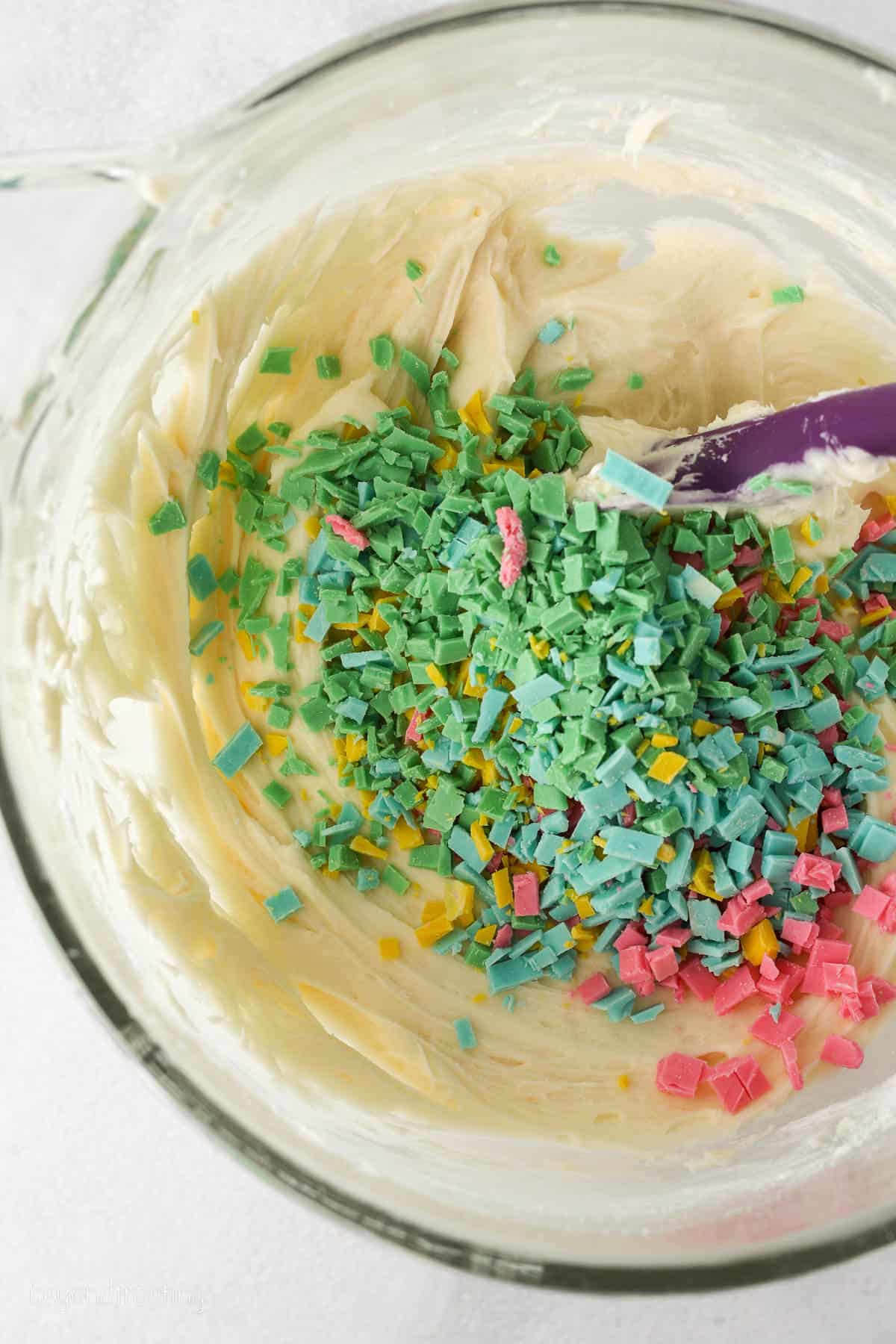 Helpful Recipe Tips and Troubleshooting
Making your own homemade frosting is easier than you'd think, and you're going to love the results. If you're new to making frosting from scratch, follow these tips for fluffy, creamy confetti-filled frosting every time:
Use high-quality melting chocolate. It's best to use a bar of chocolate over chocolate chips, as bars tend to melt down more smoothly. I also recommend sticking with white chocolate over an alternative like candy melts. Not only is the flavor better, but the texture is softer, too.
Use gel-based food coloring. Liquid based food colors (like the kind you buy at the grocery store) won't work. Water causes chocolate to sieze. Coloring chocolate usually calls for oil-based dyes. Since we are using only very small amounts of color, you can get away with using gel colors in this recipe. You can buy them on Amazon or in craft stores like Michael's and JoAnns.
You only need a very small amount of color. Dip a toothpick into the dye, and then run it through the chocolate. Gel colors are pretty potent, so a touch of color is all it takes! Discard the toothpick once it comes in contact with the chocolate, as you won't be able to return it to the coloring.
The best way to chop the chocolate, is to slide a cutting board underneath the parchment paper and chop the chocolate directly on the paper. It's easy to pour into the bowl and clean up is a breeze.
Chop the colored chocolate into small pieces. The smaller you chop the chocolate, the easier it will be to spread the frosting.
If your chocolate seizes, try adding a small amount of vegetable oil or shortening to help the seized chocolate loosen up again. Your chocolate doesn't have to be 100% silky smooth for this recipe, either. As long as you can spread it, you'll be able to chop it up and add it to your buttercream without any issues.
The best way to frost your desserts is with a knife or cookie scoop. Due to the rainbow chips, you won't want to pipe this frosting.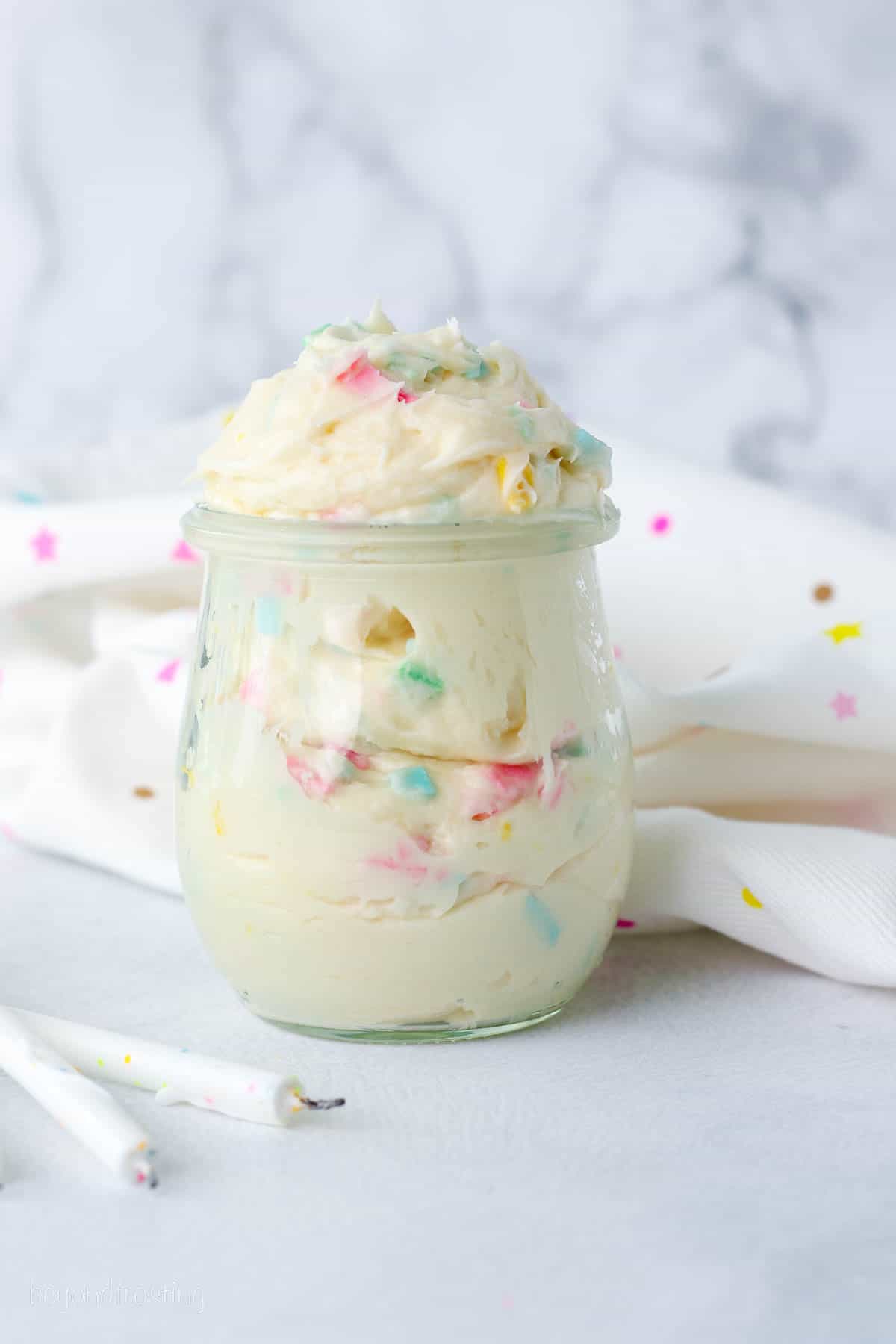 Can I Use Another Frosting Flavor As a Base?
Yes! You can mix your homemade rainbow chips into any frosting base you prefer. You could go straight to a cream cheese frosting or for something lighter, try fluffy marshmallow frosting for a fun flavor combination, or homemade strawberry frosting for a fruity twist. And while the chips "pop" more in light-colored frosting, don't let that stop you from making a chocolate version using creamy chocolate buttercream or chocolate cream cheese frosting.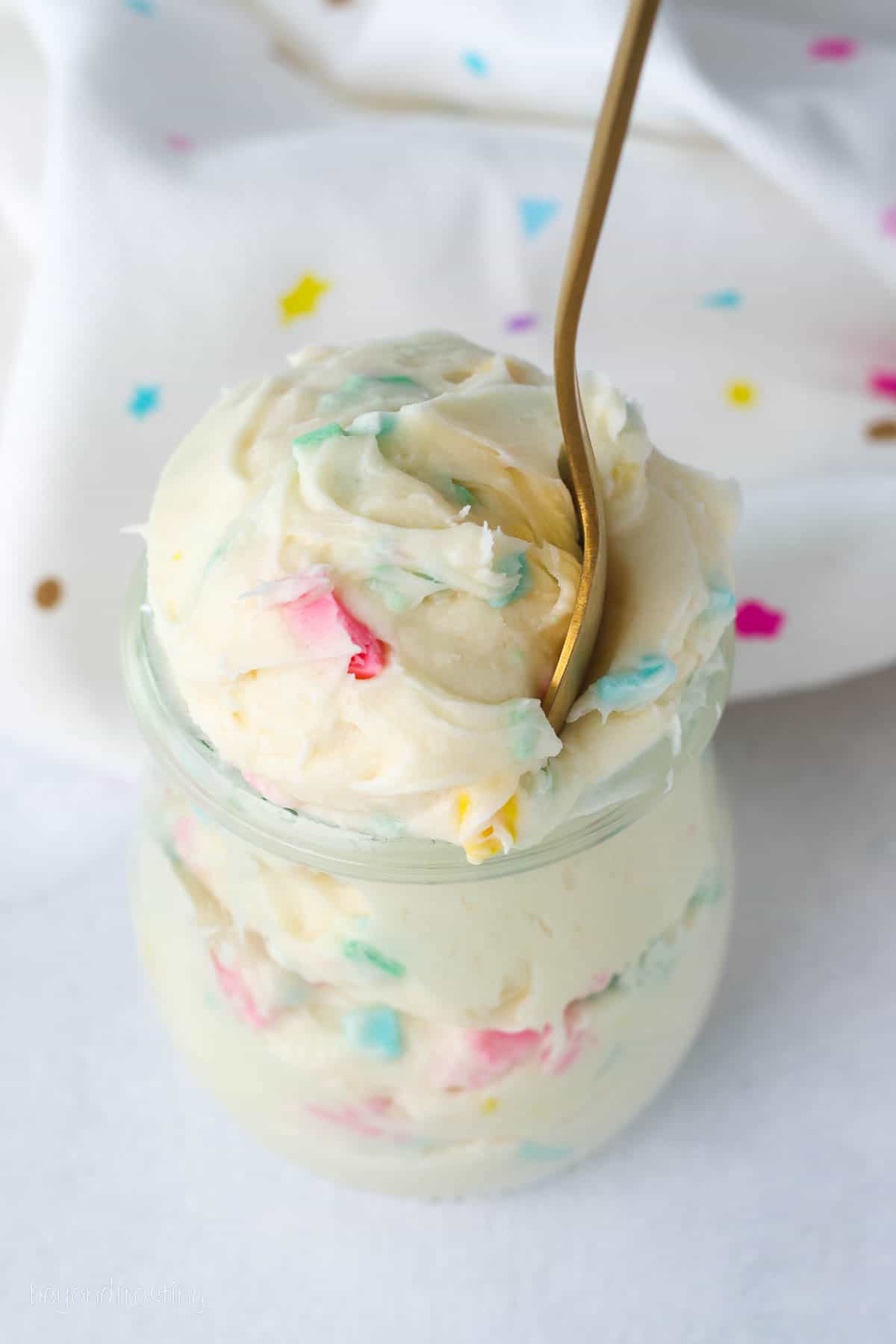 Ways to Use Rainbow Chip Frosting
This frosting pairs wonderfully with so many cakes and cupcakes, and you can get creative with ways to use it! Here are some of my favorite dessert ideas to decorate with rainbow chip frosting: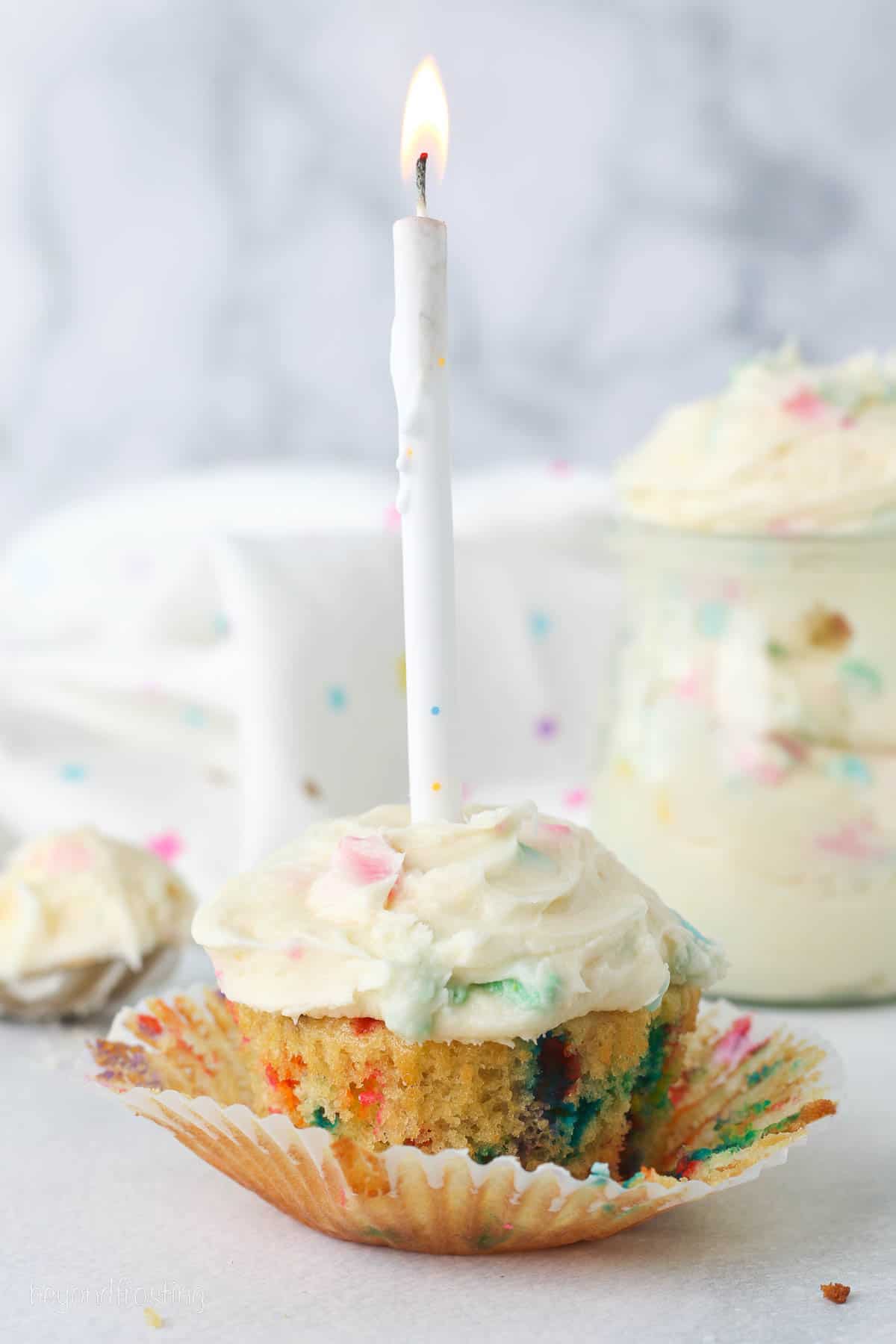 How Much Does this Recipe Make?
This is enough frosting to frost 24 cupcakes or a two-layer 8-inch cake. To frost a 9×13-inch cake, you can halve the recipe. I'd still make the same amount of rainbow chips and just add as much as you'd like. You can use the leftovers for garnish or freeze them for a later time.
How to Store
To Store: Frosted cakes and cupcakes are fine to store at room temperature for 1-2 days, or you can keep them in the fridge. The rainbow chip frosting will harden in the refrigerator though, so I recommend taking frosted goods out of the fridge ahead to serve at room temperature.
Freezer: You can also freeze this frosting in an airtight container for up to 1-2 months. Thaw the frosting to room temperature and give it a fresh whip before using.
More Homemade Frosting Recipes
Print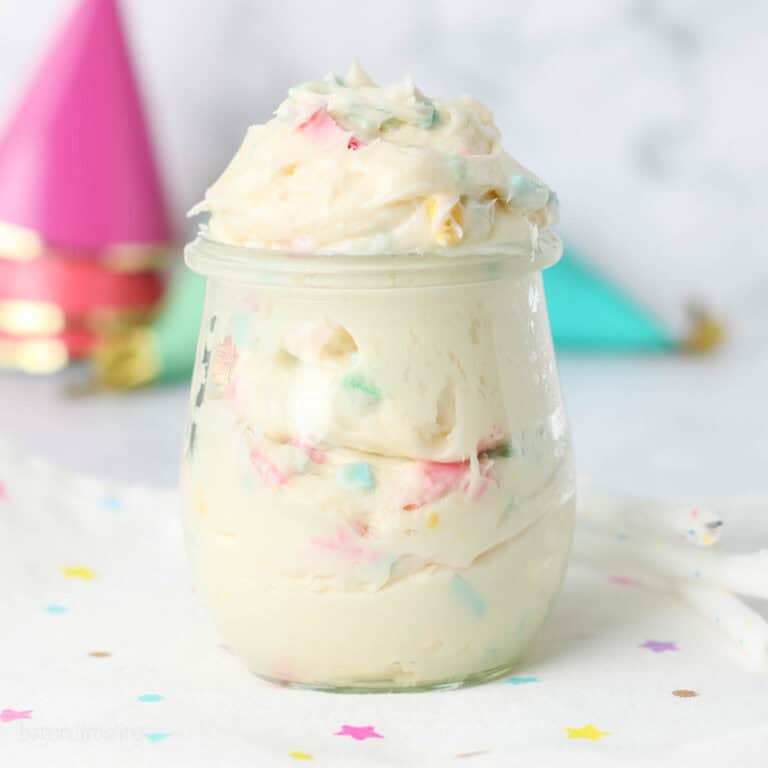 Rainbow Chip Frosting
Author:

Prep Time:

30 minutes

Total Time:

30 minutes

Yield:

4 1/2 cups
Description
Rich, creamy homemade rainbow chip frosting bursting with bright, happy chunks of colored chocolate is easy to make and perfect for your next celebration!
Ingredients
4

-ounce (113g) white chocolate bar

1 1/2 cup

(339 g) unsalted butter, at room temperature

4 ounces

(

113g

) full-fat cream cheese, at room temperature

5

–

6

cups (650-7

80g

) powdered sugar

1 tablespoon

pure vanilla extract

¼ teaspoon

salt
Gel colors
Instructions
In a microwave-safe bowl, break up the chocolate into small pieces. Slowly melt in the microwave in 20-30 second increments, stirring each time until the chocolate is melted and smooth.
Divide the chocolate between 4 bowls, 1-ounce per bowl. Use a toothpick to add the gel colors to the chocolate, just a touch is needed, stir until incorporated, but don't overmix (this can cause the chocolate to seize).
Spread each color in a thin layer on a piece of parchment paper and allow the chocolate to set firm, either on the counter or place in the refrigerator for 10-15 minutes until it's firm. Once firm, remove the chocolate dice it into very small pieces, and set aside.
Next, whip the butter in a stand mixer using the paddle attachment for 3-5 minutes, occasionally scraping down the bowl. Beat until the butter is whipped to the same consistency as the cream cheese. Then add the cream cheese and combine it with the butter, beating until smooth.
Add 3 cups of powdered sugar and vanilla extract, mix at low speed until the powdered sugar is incorporated, then increase the speed to high, beating for about 1 minute until well combined. Add the remaining 2 cups of powdered sugar and salt, beat at low speed until incorporated then increase the speed until it's light and fluffy. Reserve 1 cup of powdered sugar to add if the frosting seems too thin, add ½ cup at a time until the desired consistency is reached.
Once the frosting is whipped, add the chopped white chocolate, and incorporate it with a spatula, mixing to combine. Frost on cooled cupcakes or a cake.
Notes
Storing
Prepared frosting or frosted cakes and cupcakes are fine to store at room temperature for 1-2 days, or you can keep them in the fridge. Once refrigerated, the frosting will harden, so it's best served at room temperature. Refrigerated frosting will keep for up to 5 days.
You can also freeze this frosting in an airtight container for up to 1-2 months
This is enough frosting to frost 24 cupcakes or a two-layer 8-inch cake. To frost a 9×13 inch cake, you can halve the recipe. I'd still make the same amount of rainbow chips, and just add as much as you'd like. You can use the leftovers for garnish.
Category:

Frosting

Method:

Stand Mixer

Cuisine:

American
Keywords: confetti frosting, rainbow chip frosting