This post may contain affiliate sales links. Please see my full disclosure policy for details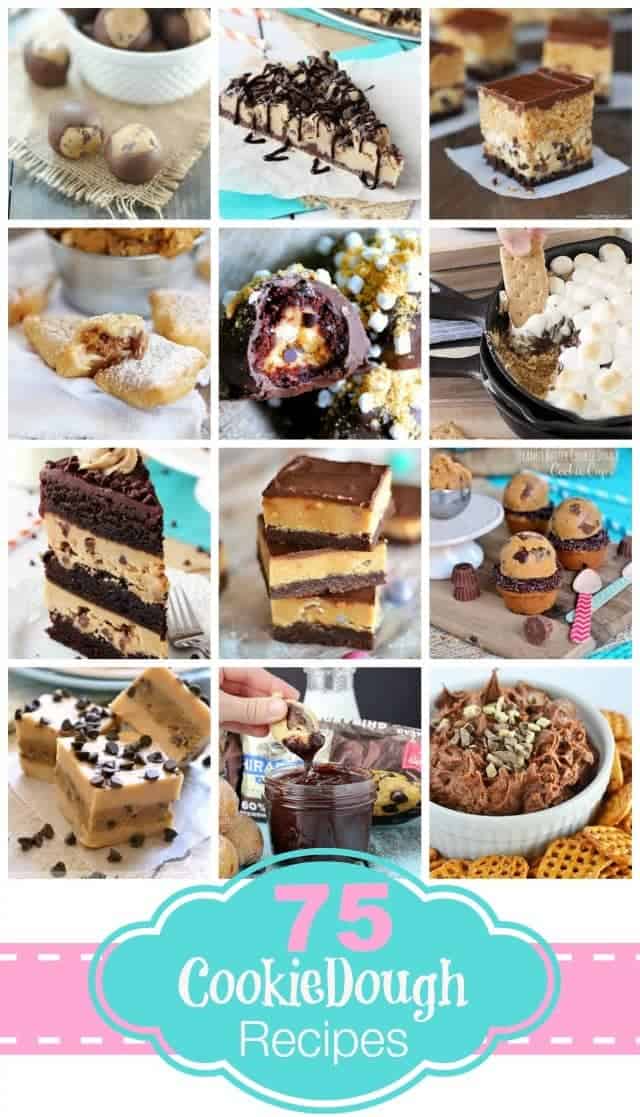 I sincerely hope you enjoyed Cookie Dough Week! My blogging friends came up with some AMAZING cookie dough recipes, which you can find here and here. Or you can scroll through the 75+ photo and chef them out! I want to thank my friend Lindsay for organizing the week with me! I wish every week was cookie dough week! In the meantime, enjoy the mouthwatering photos below!
If you want to PIN an image, please click the link or the photo to go to the original source.
Cookie Dough Cake Roll by Grandbaby Cakes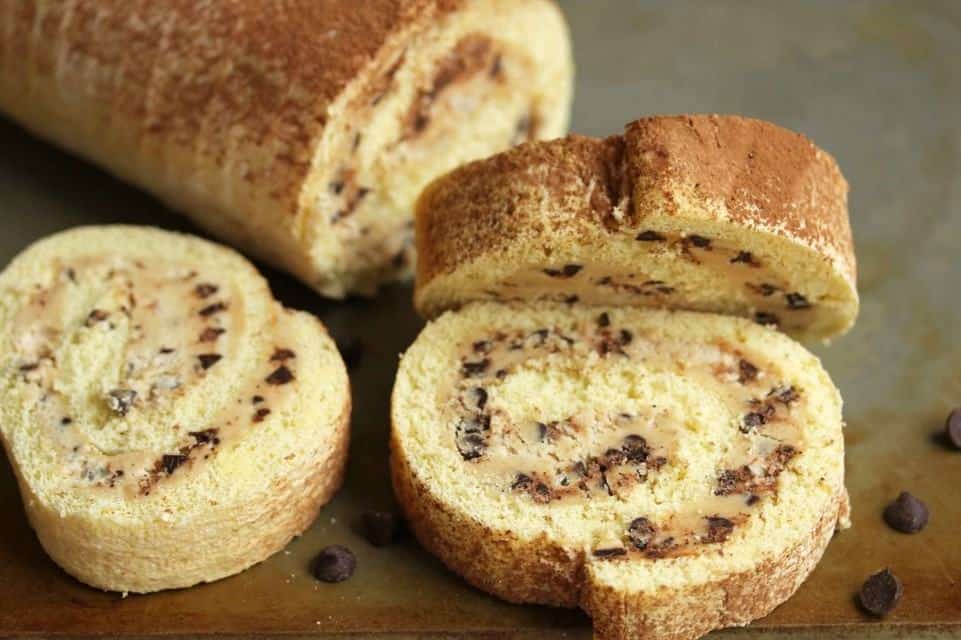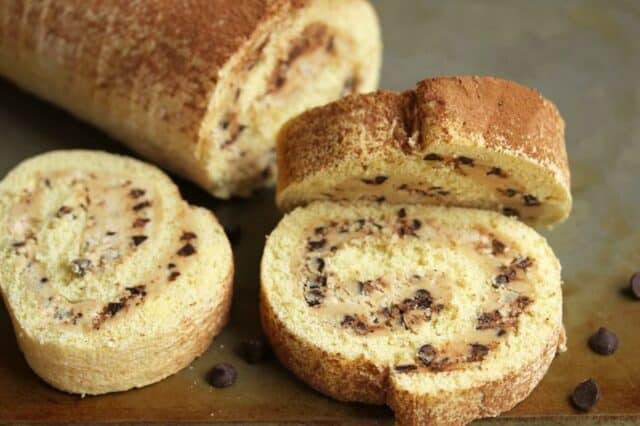 Peanut Butter Cookie Dough Brownies By Kitchen Meets Girl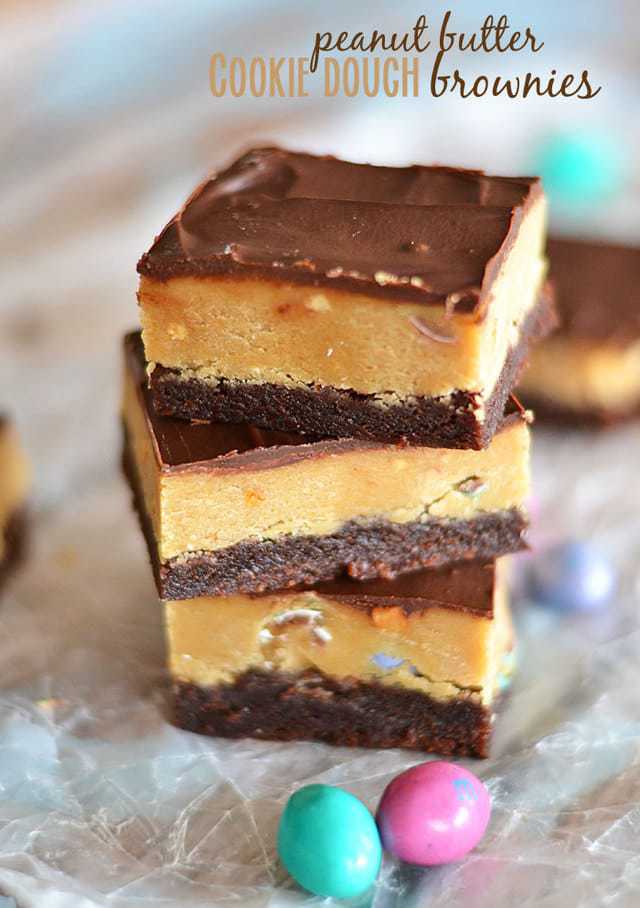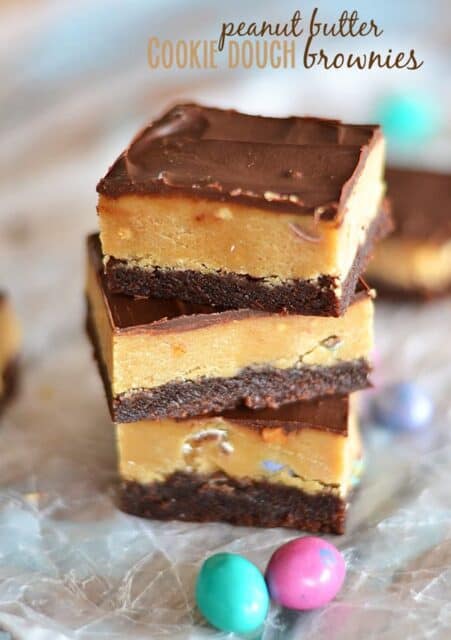 Peanut Butter Cookie Dough Brownies by Roxana's Home Baking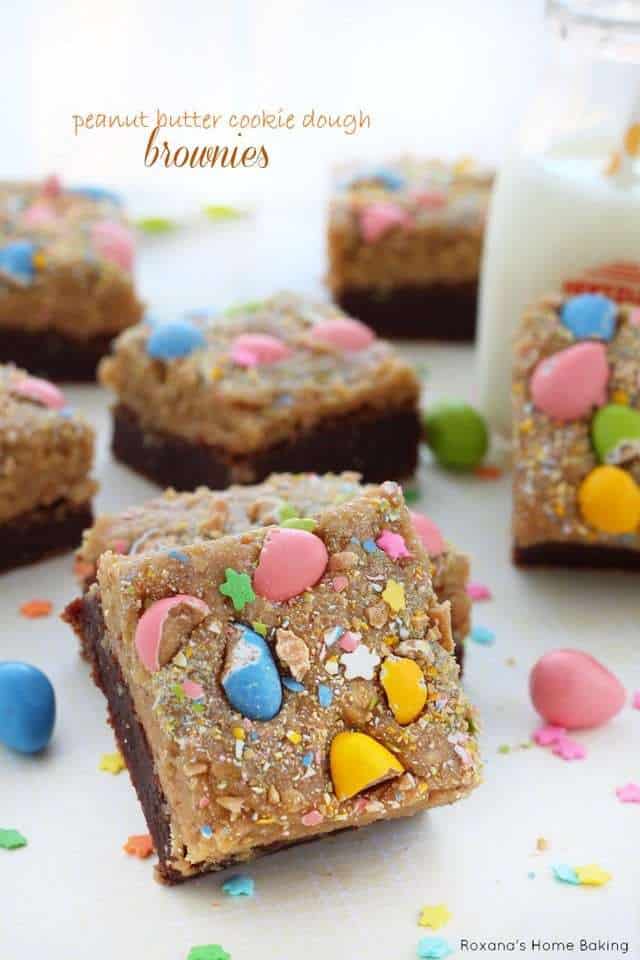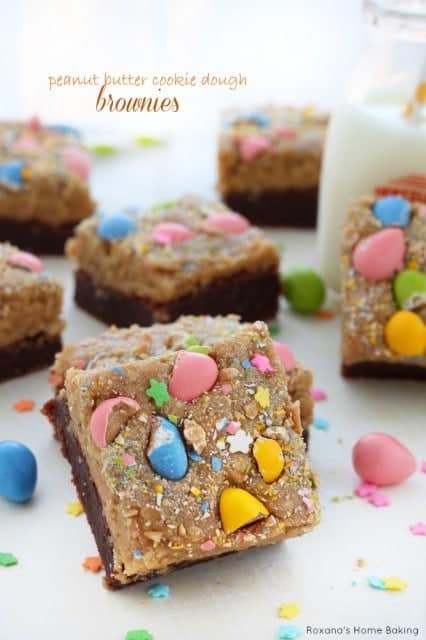 Peanut Butter Cookie Dough Brownie Layer Cake By Life, Love and Sugar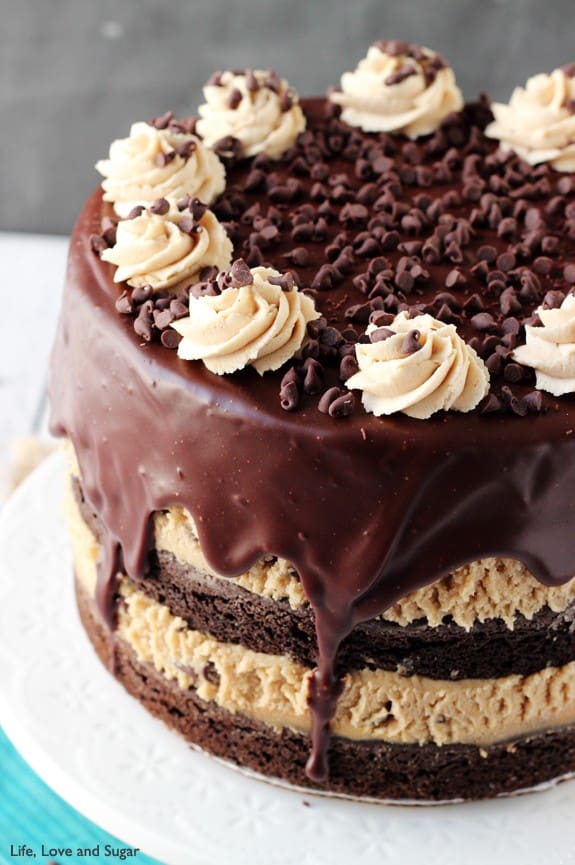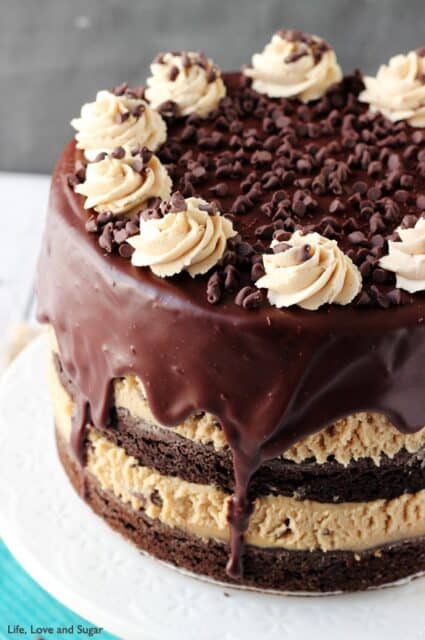 Cookie Dough Stuffed Peanut Butter Fudge by Lemon Tree Dwelling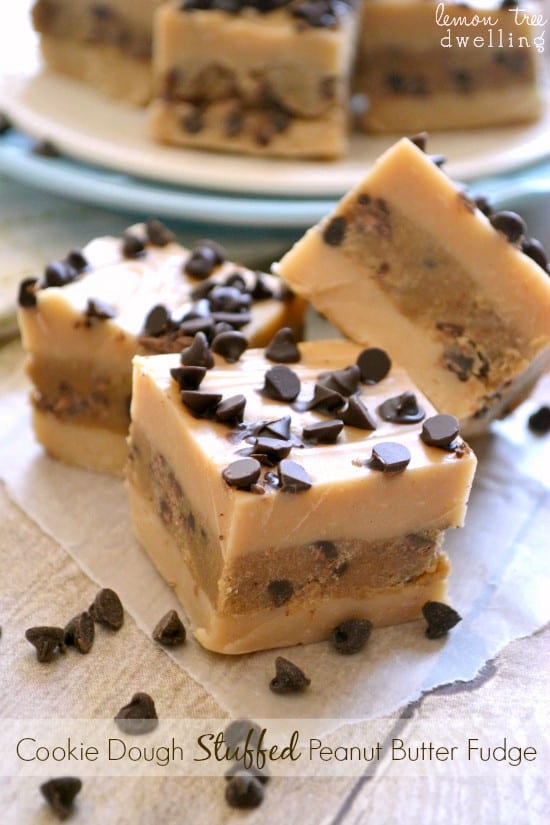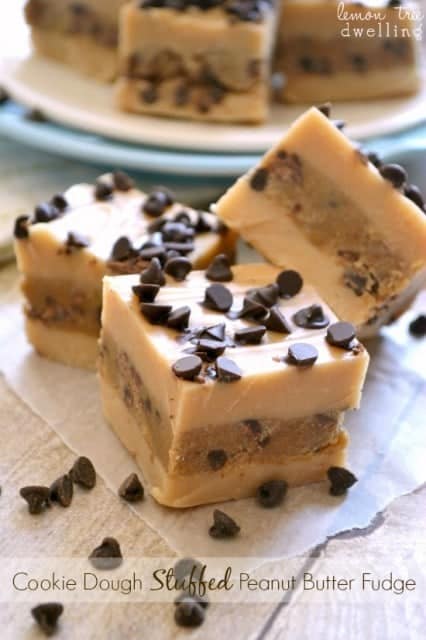 Cookie Dough Chess Pie by The Domestic Rebel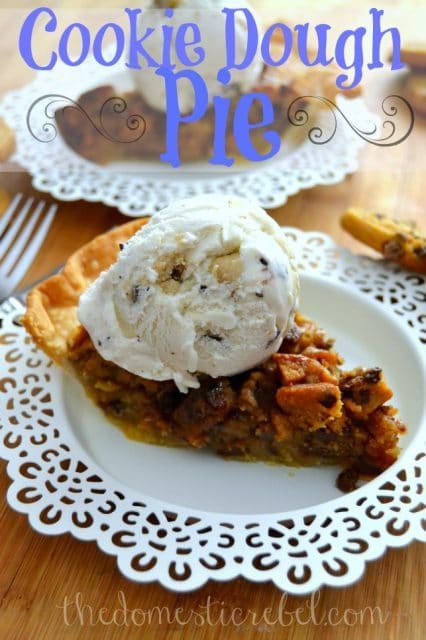 Peanut Butter Cookie Dough Stuffed Nutter Butters by The Gunny Sack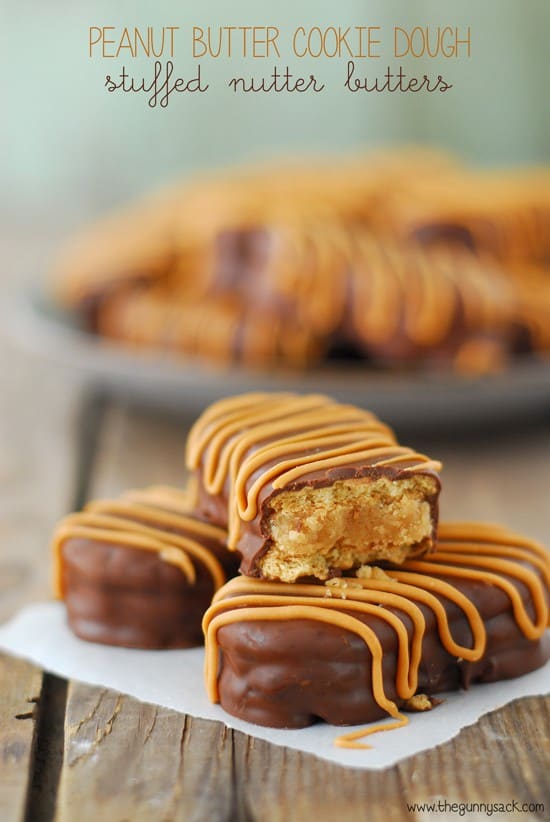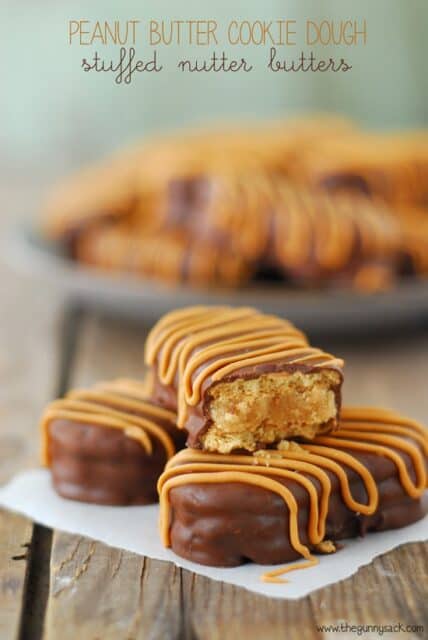 White Chocolate Peanut Butter Cookie Dough Cups by Simply Gloria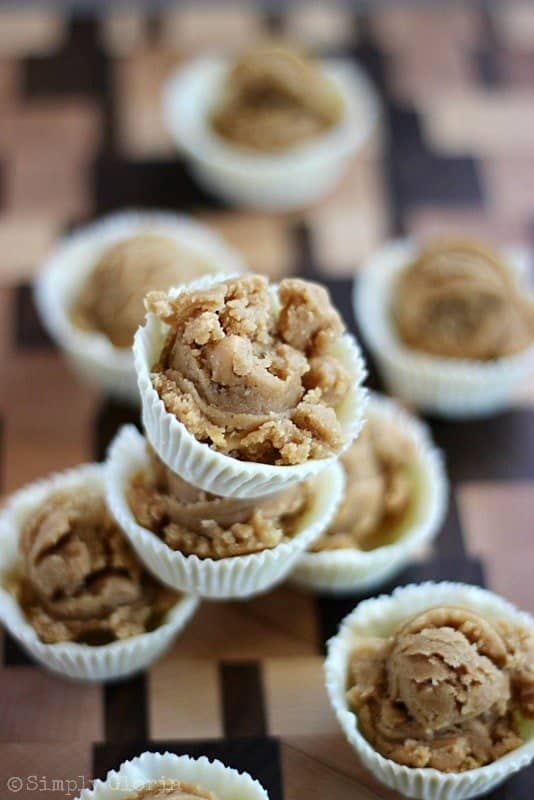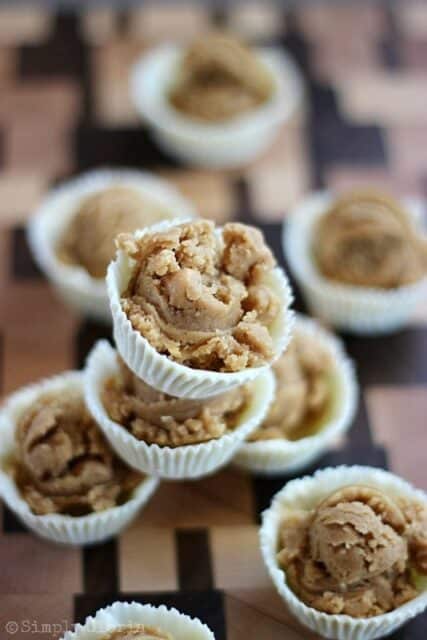 Homemade Cookie Dough Oreos by Something Swanky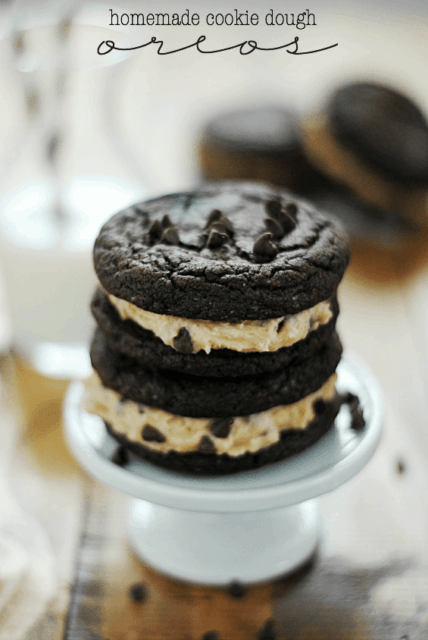 Cookie Dough Smores Dip by Beyond Frosting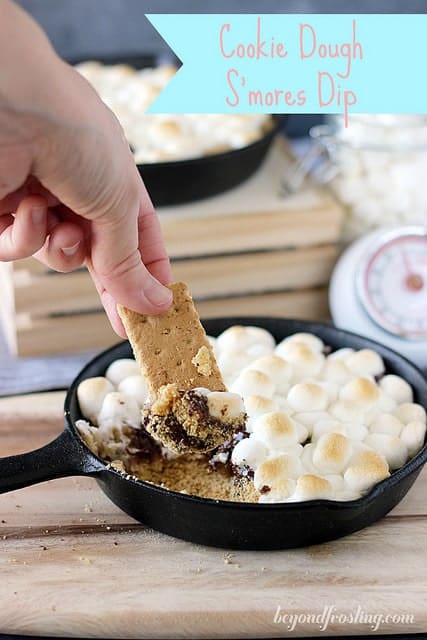 Peanut Butter Cookie Dough Stuffed Sandies by White Lights on Wednesday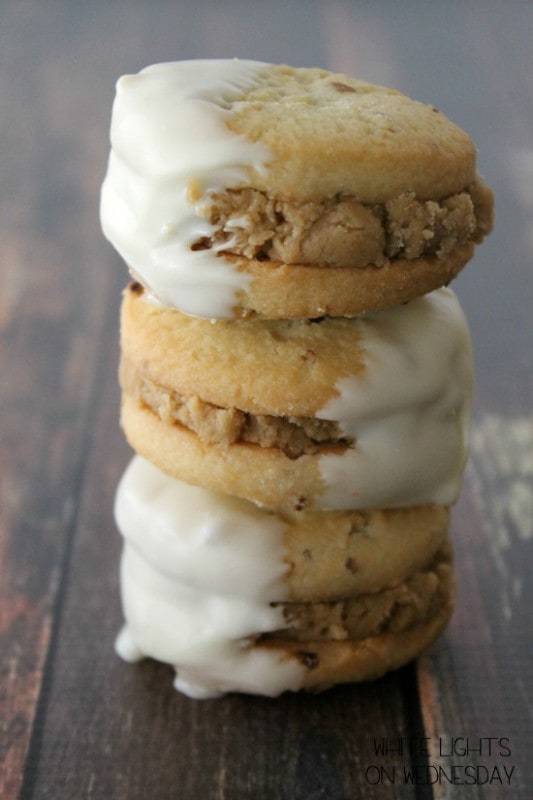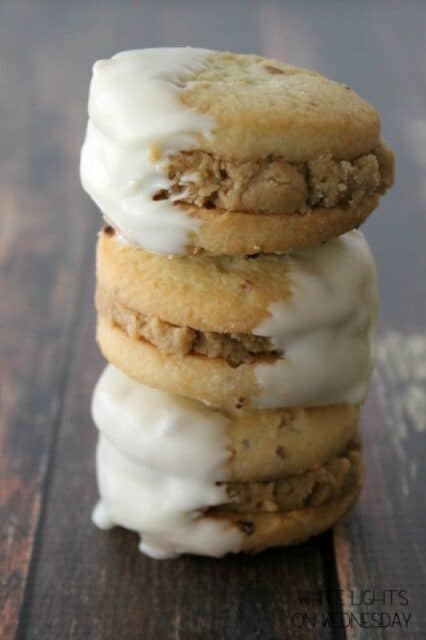 Chocolate Peanut Butter Cookie Dough Bars by Back For Seconds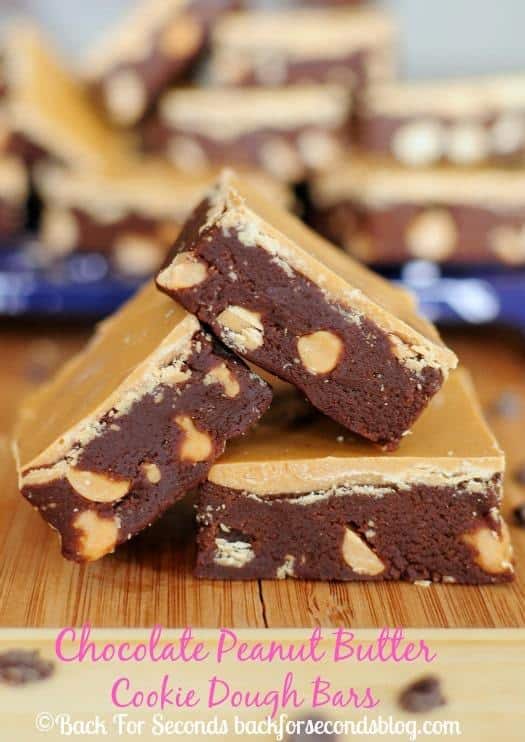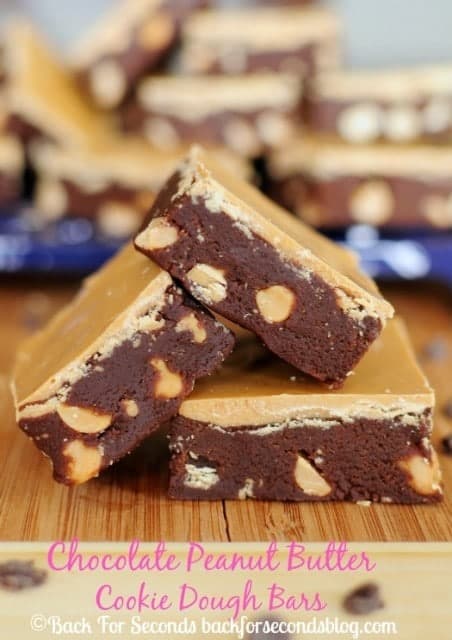 Peanut Butter Chocolate Cookie Dough Bars by Crazy For Crust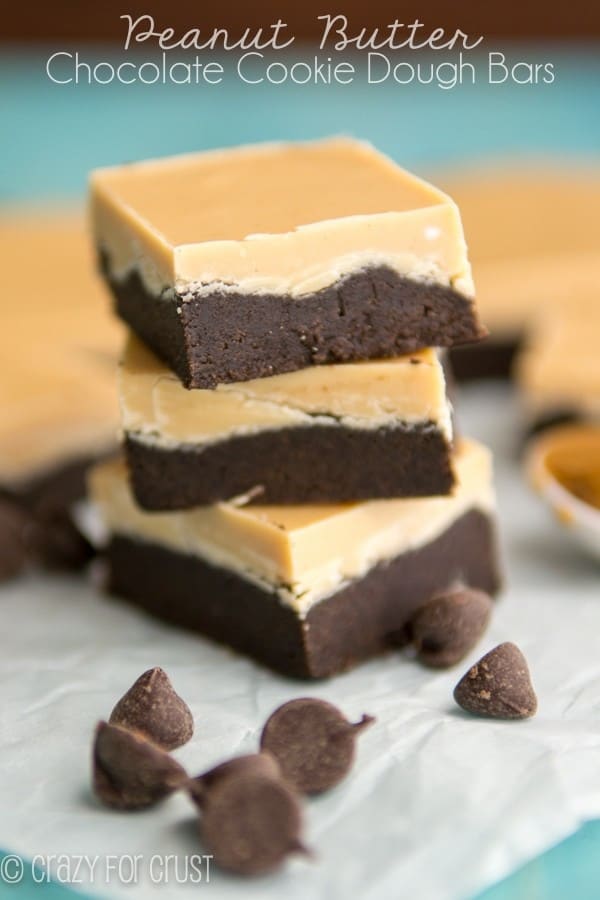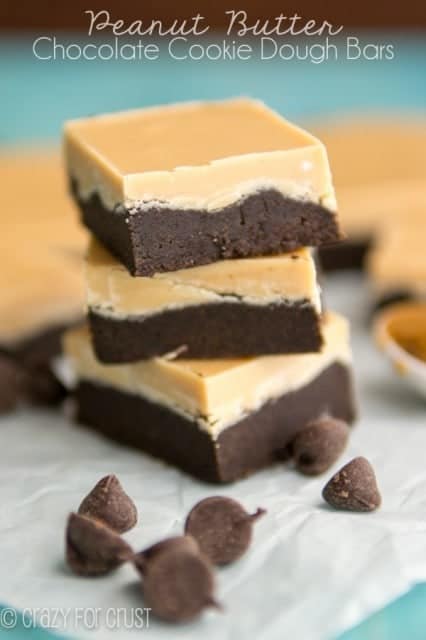 Oatmeal Peanut Butter Cookie Dough Sandwich Cookies by Lemons For Lulu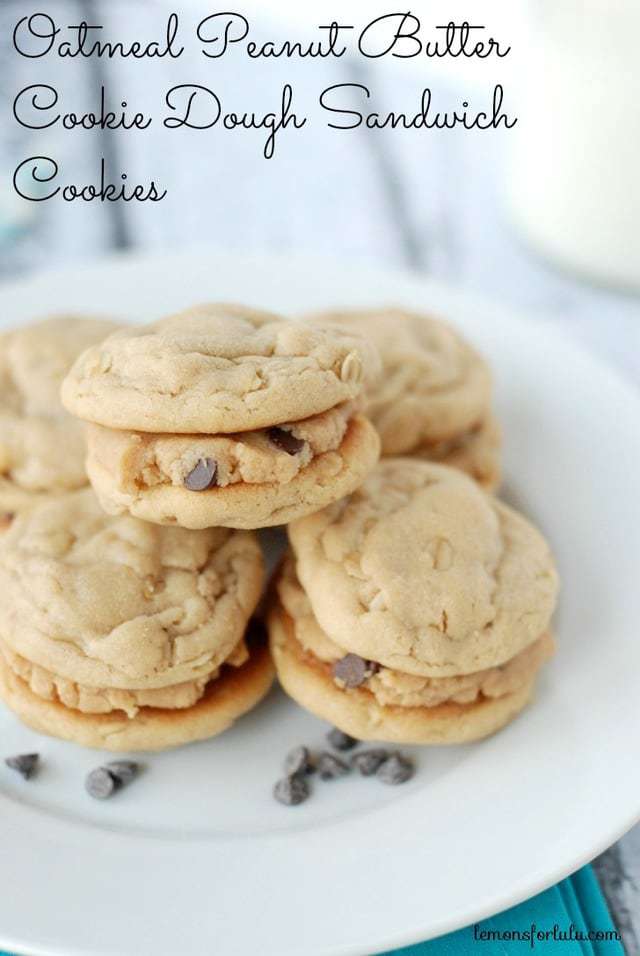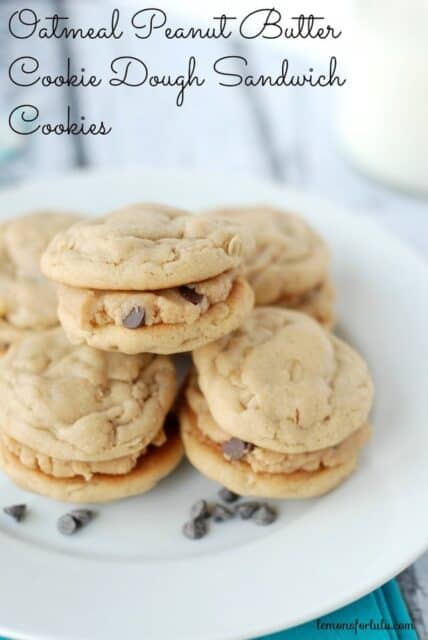 Reeses Peanut Butter Cookie Dough Cups by Mom On Timeout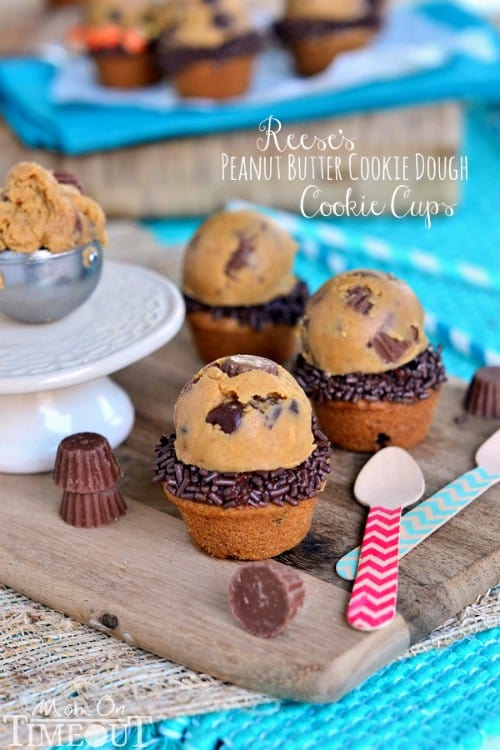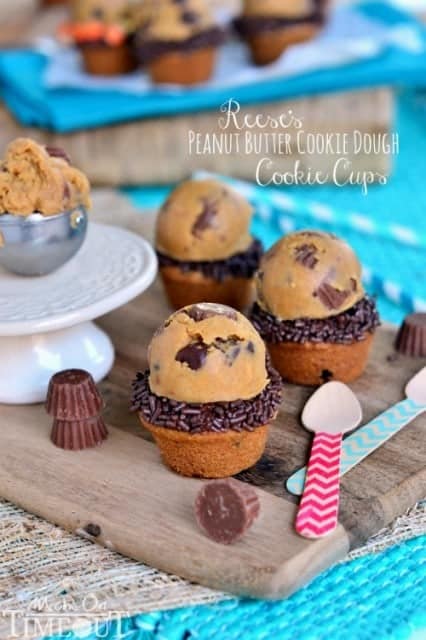 No Bake Peanut Butter and Chocolate Bars by Roxana's Home Baking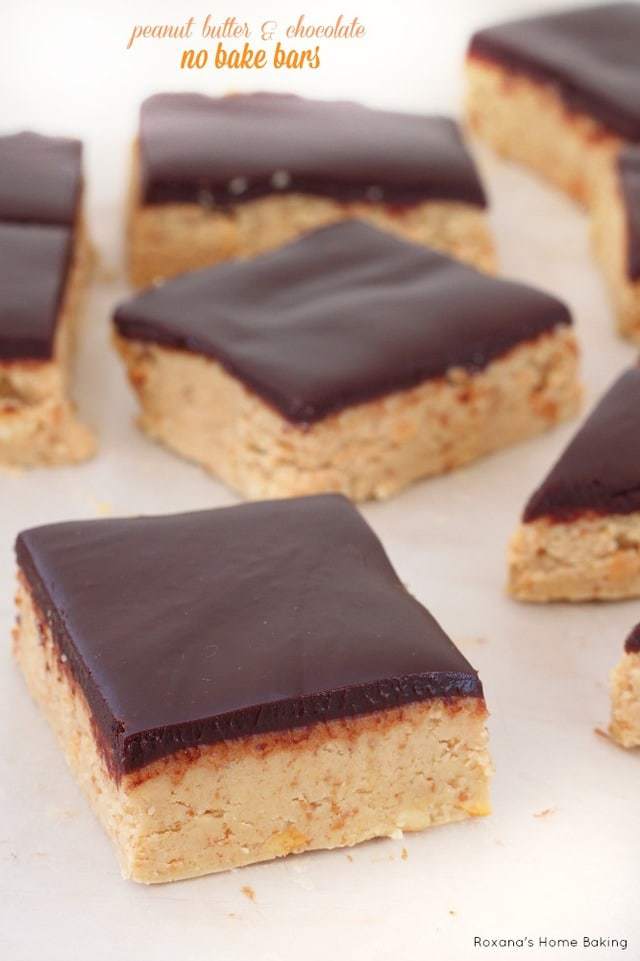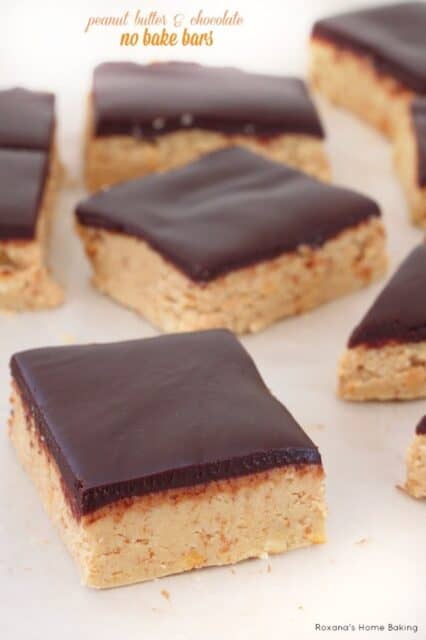 Fluffernutter Cheesecake Cookie Dough Parfaits by Lemon Tree Dwelling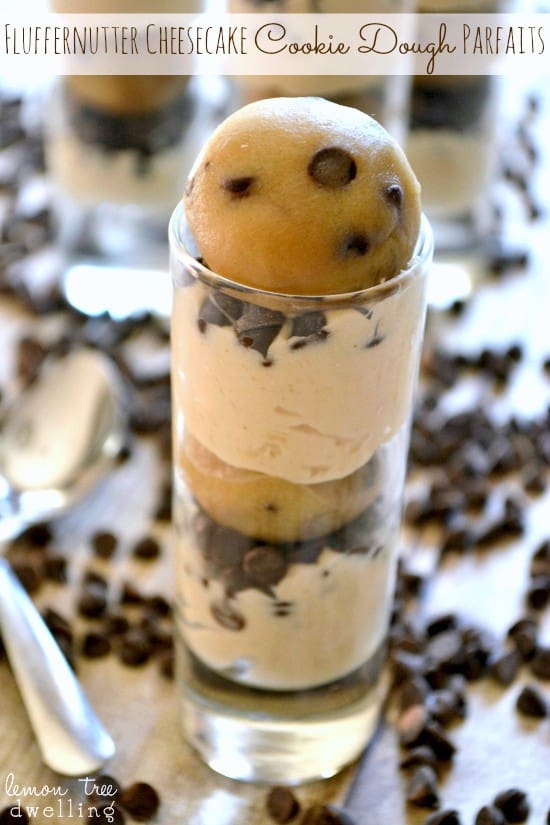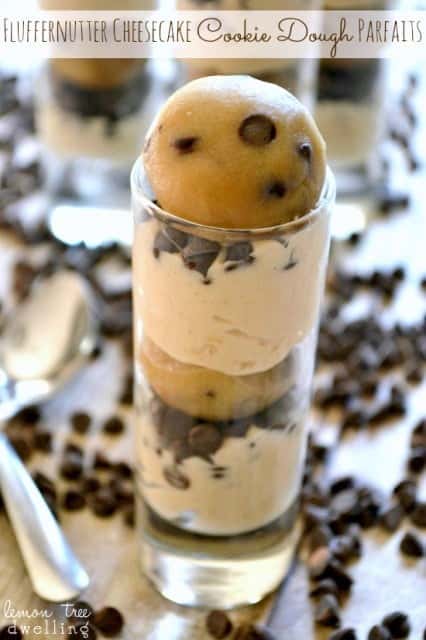 Chocolate Chip Cookie Dough Pizza by Life, Love and Sugar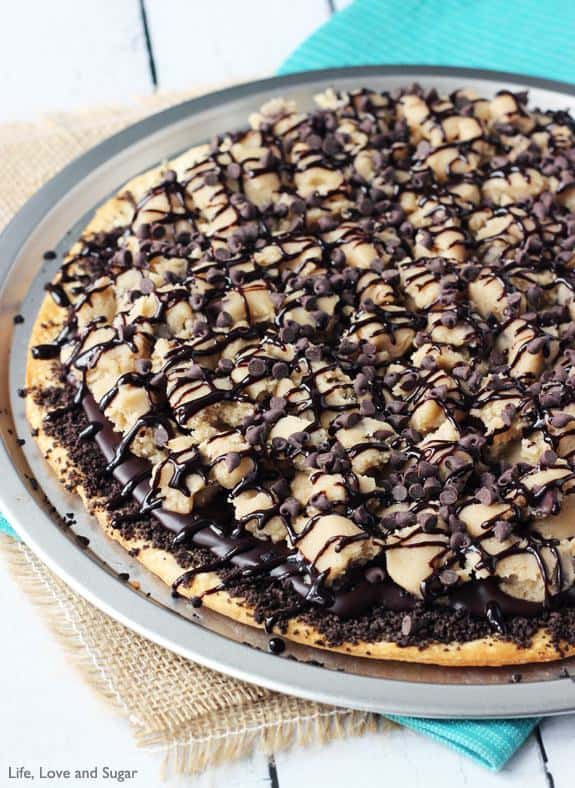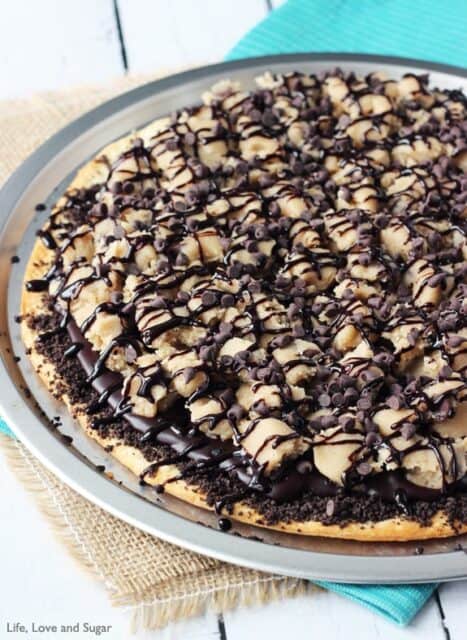 Monster Cookie Dough Ice Cream by Mom On Timeout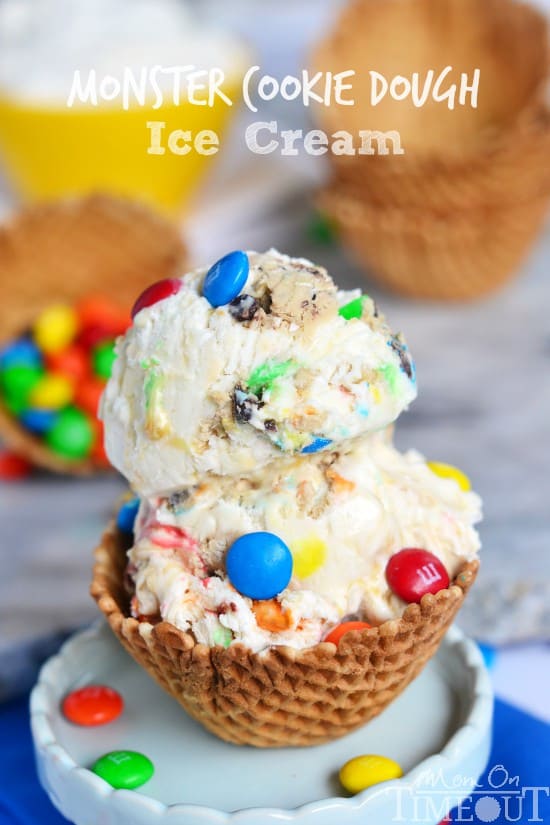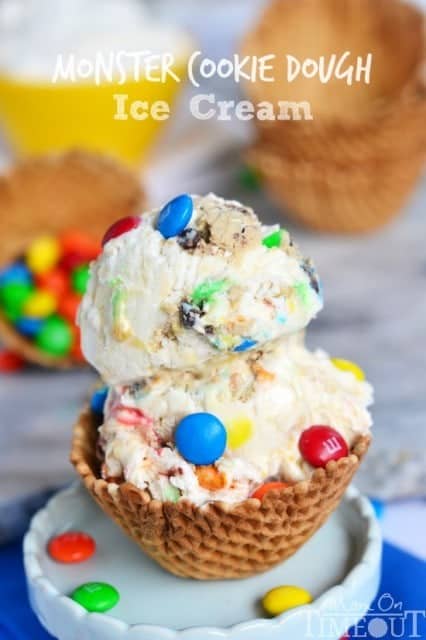 Chocolate Chip Cookie Dough Scotcharoos by The Gunny Sack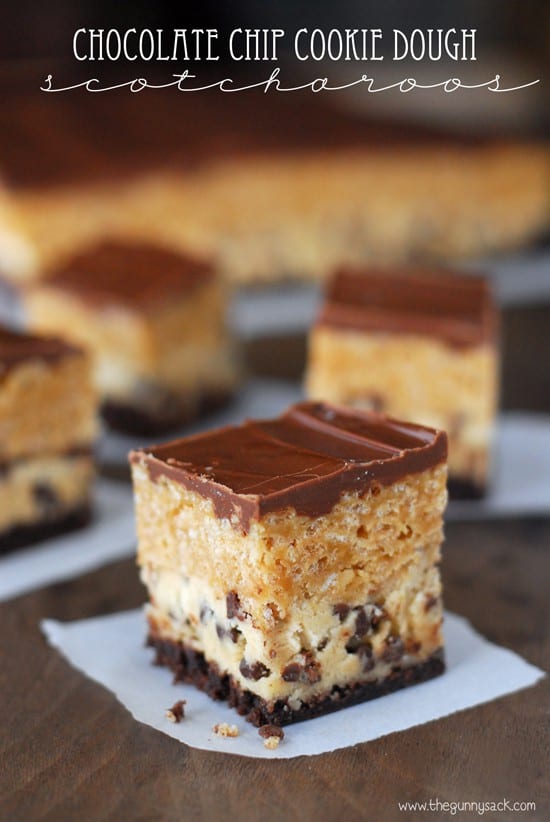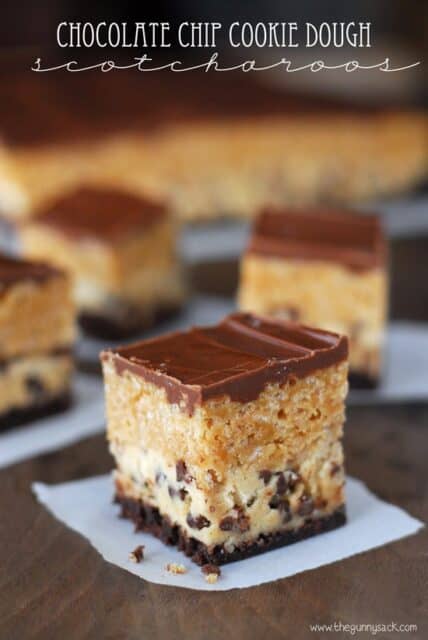 Snickerdoodle Cookie Dough Truffles by Back For Seconds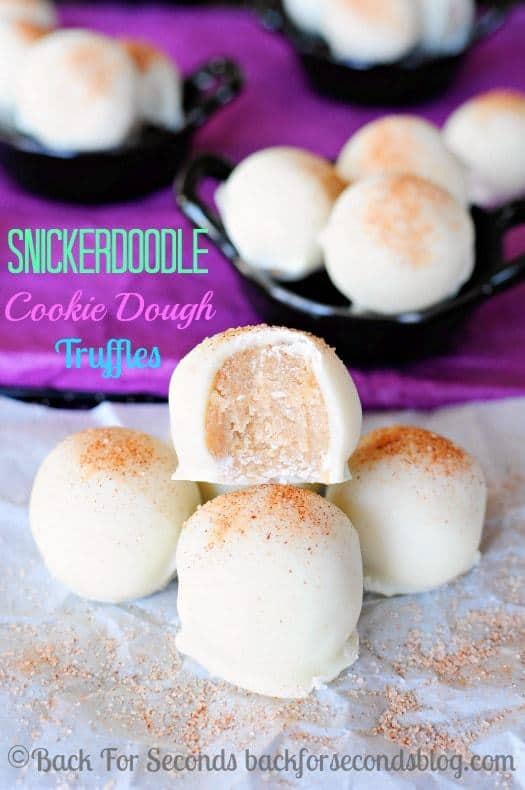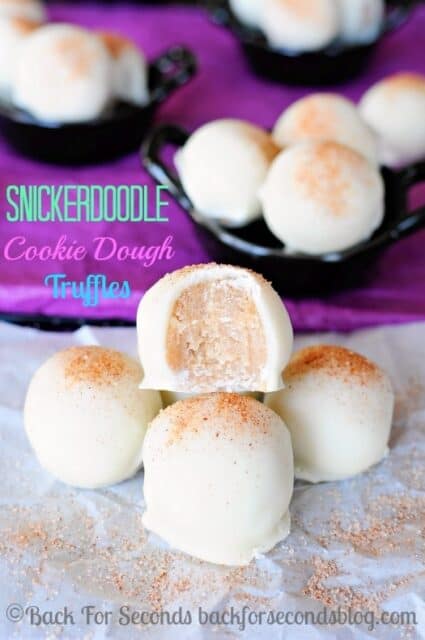 Cookie Dough Doughnuts by The Domestic Rebel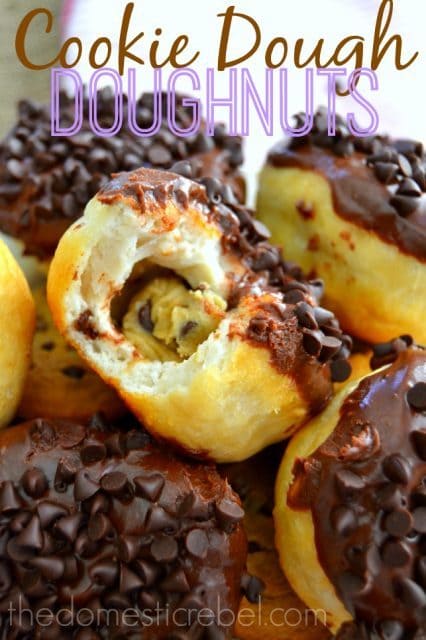 Cookie Dough Buckeyes by Something Swanky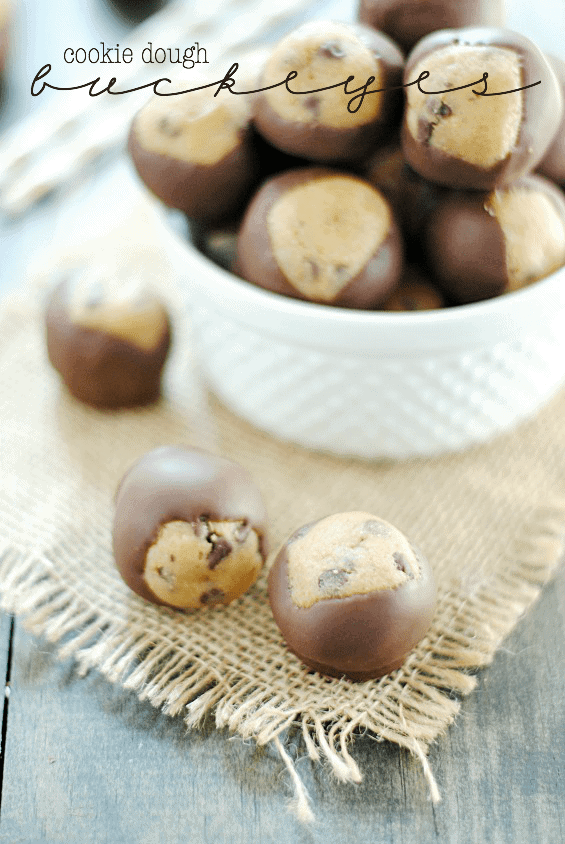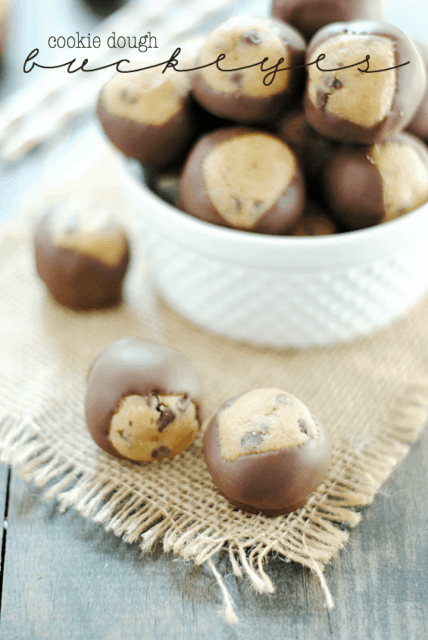 Peanut Butter Cookie Dough Cheesecake Pie by Crazy For Crust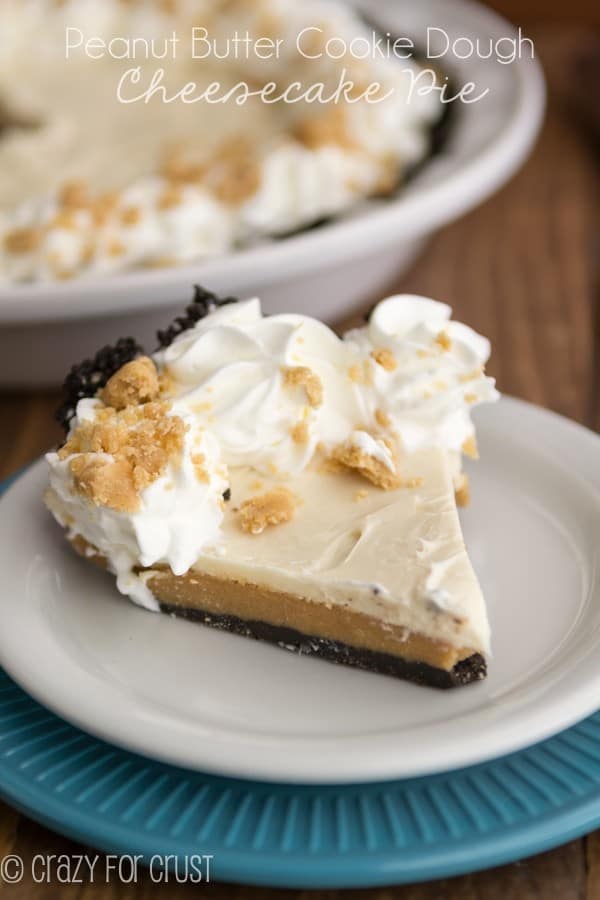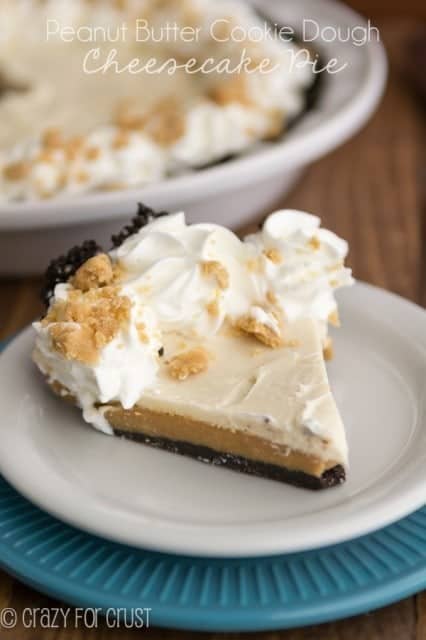 Cookie Dough Tiramisu by Grandbaby Cakes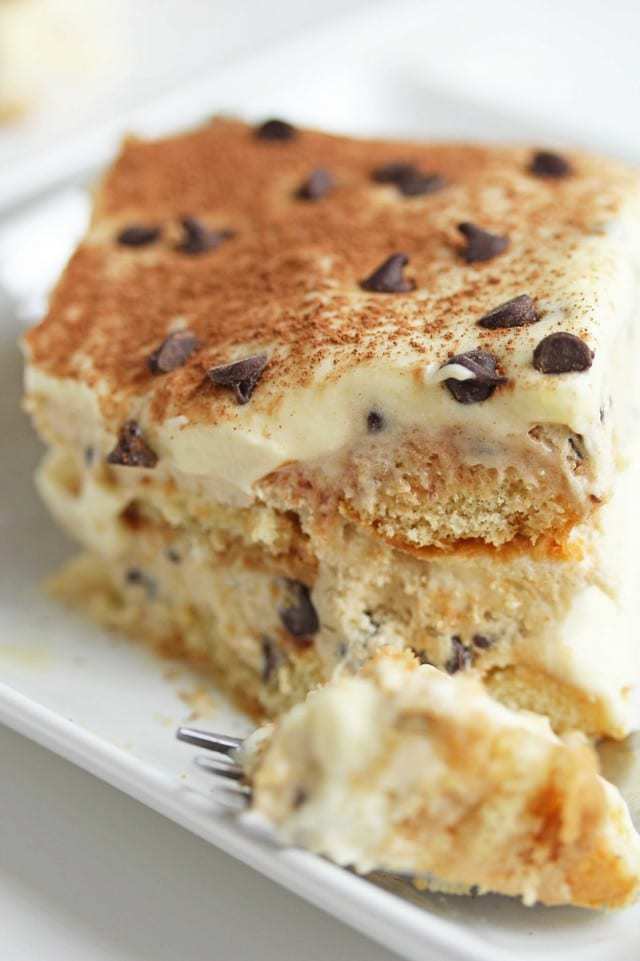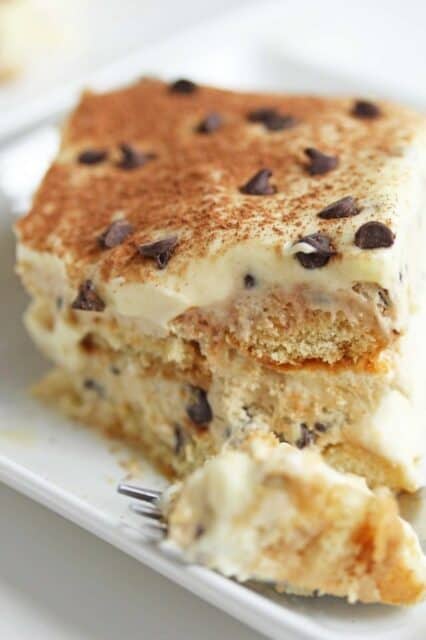 Espresso Chip Cookie Dough Ice Cream by Beyond Frosting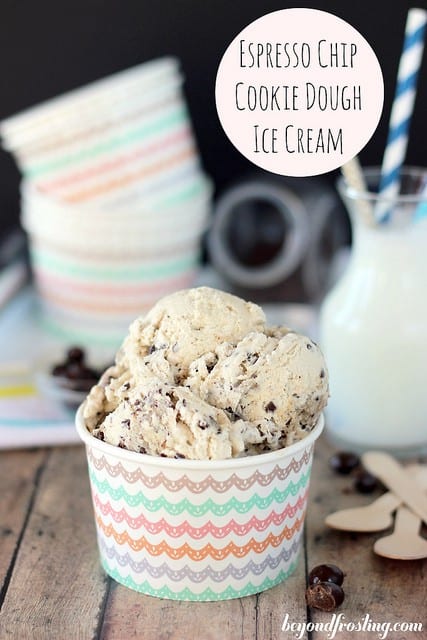 Double Chocolate Mint Cookie Dough Dip by Kitchen Meets Girl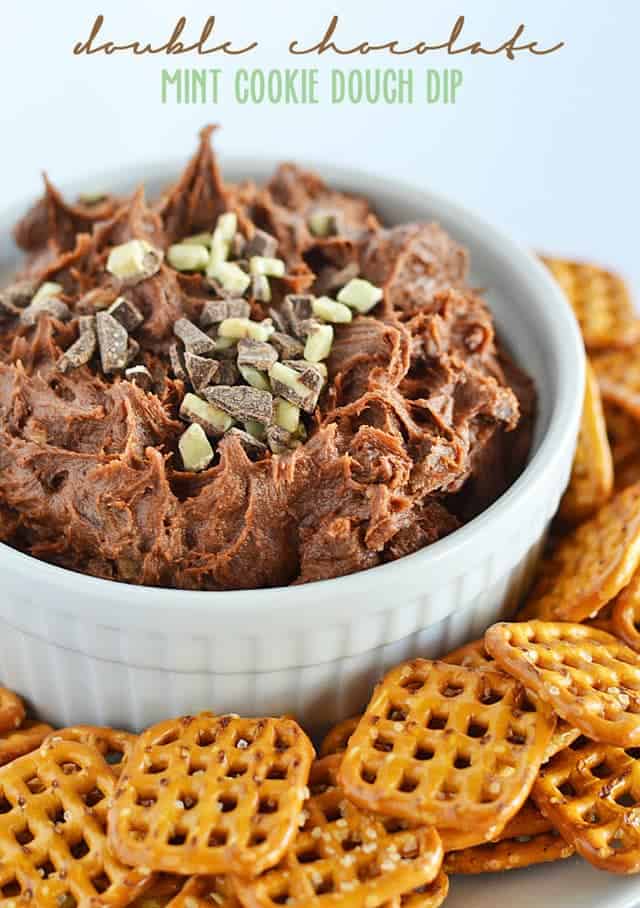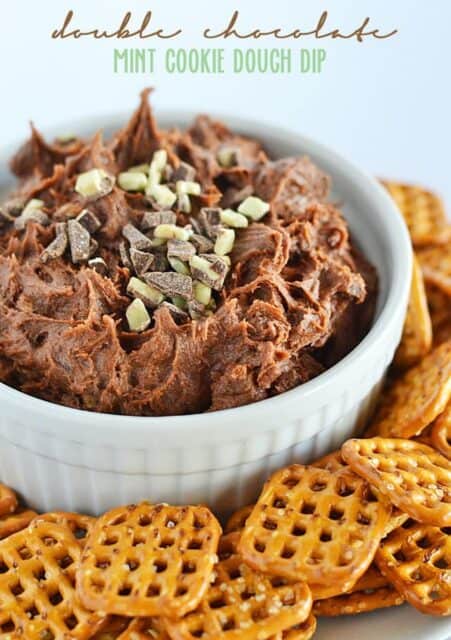 Chocolate Chip Cookie Dough Mocha Cupcakes by Lemons For Lulu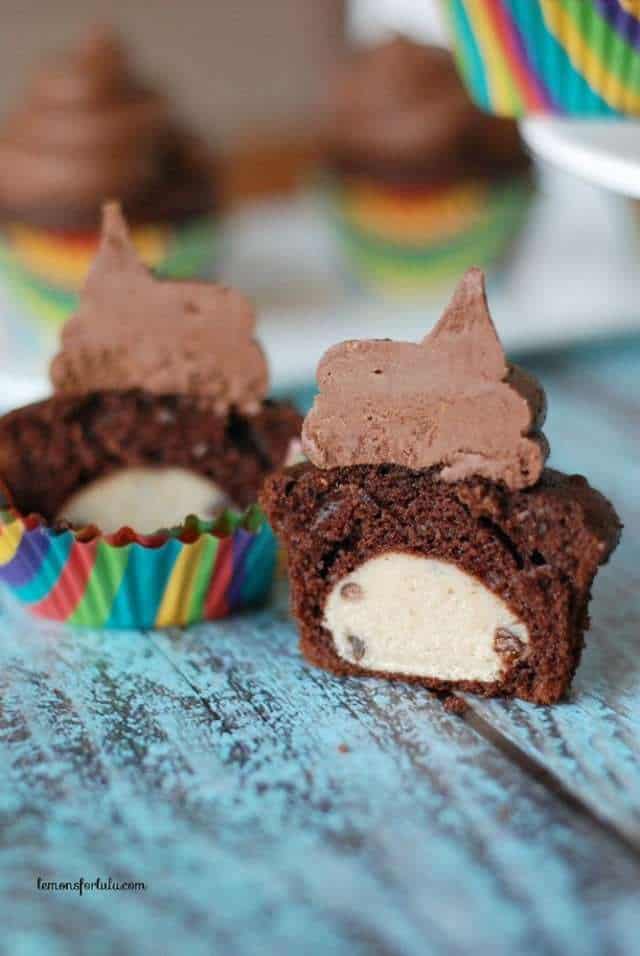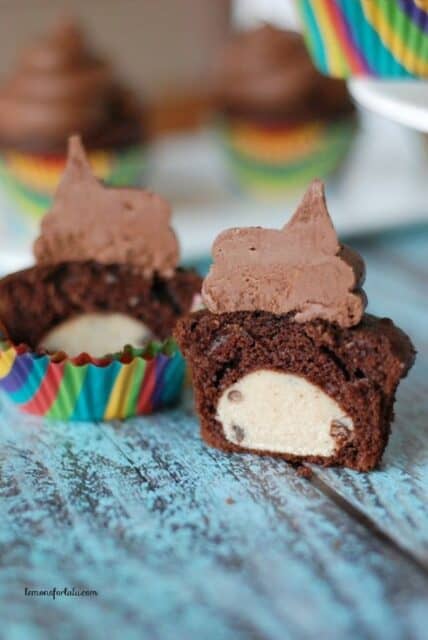 Oatmeal Chocolate Chip Cookie Dough Parfait by White Lights On Wednesday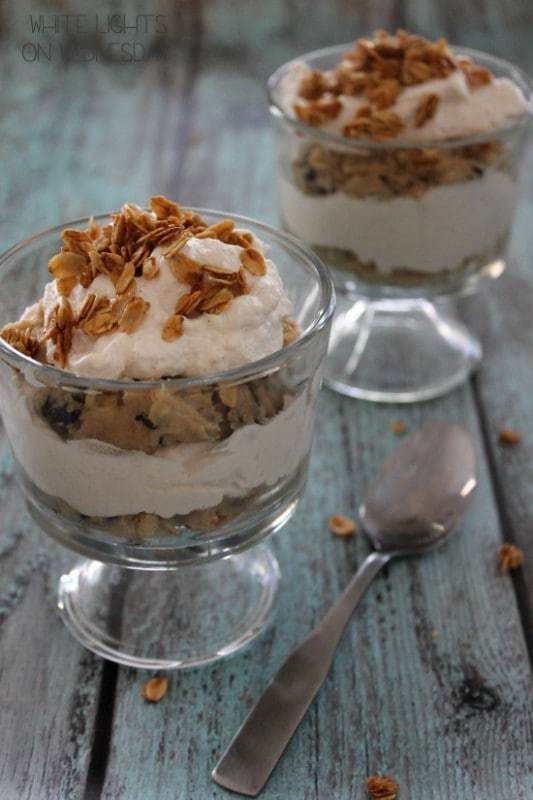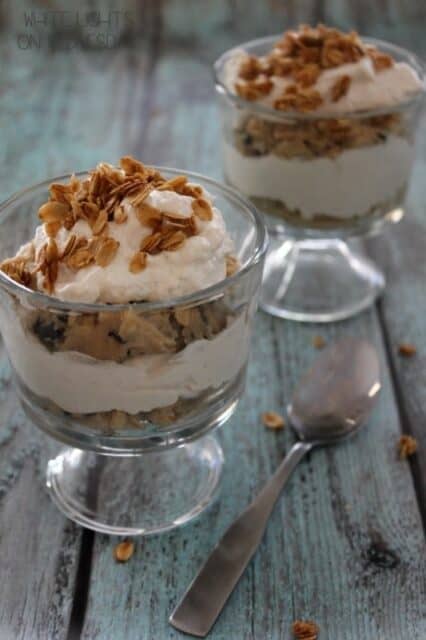 Fried Dulce De Leche Cookie Dough by Simply Gloria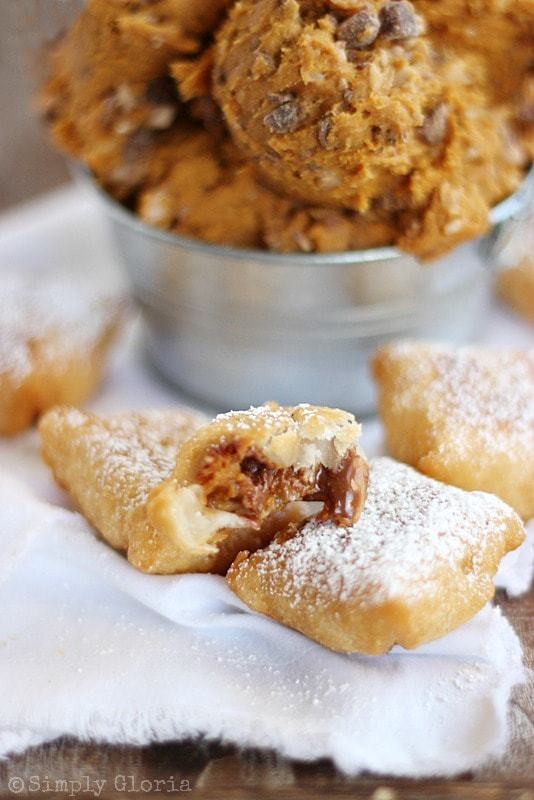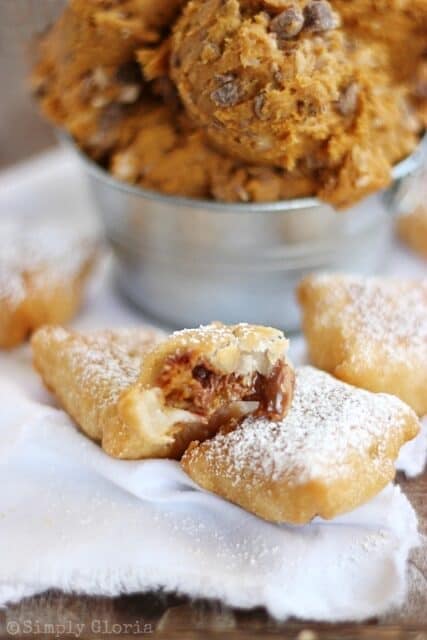 Cream Cheese Cookie Dough Frosting by Chef-in-Training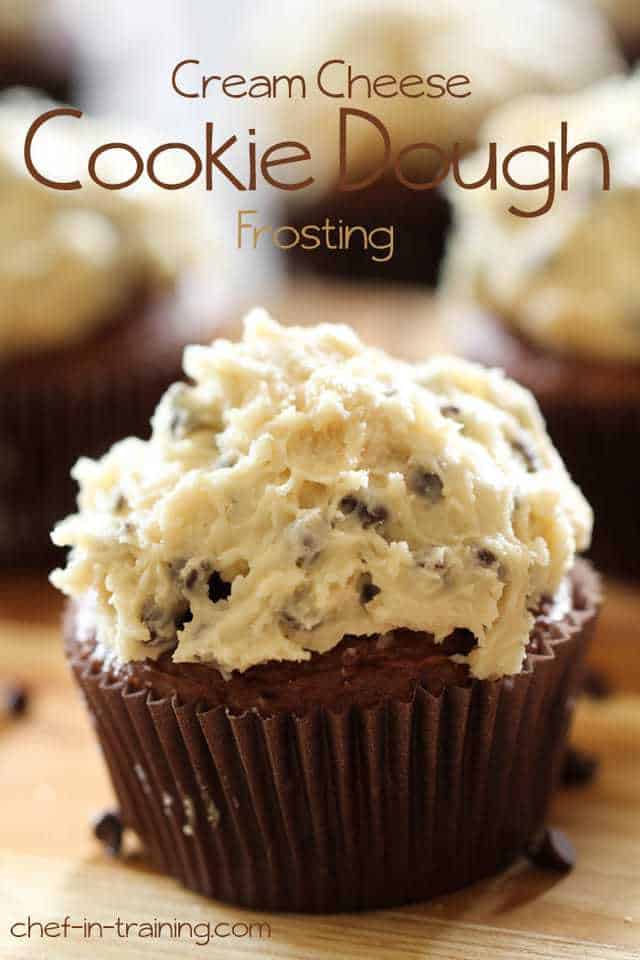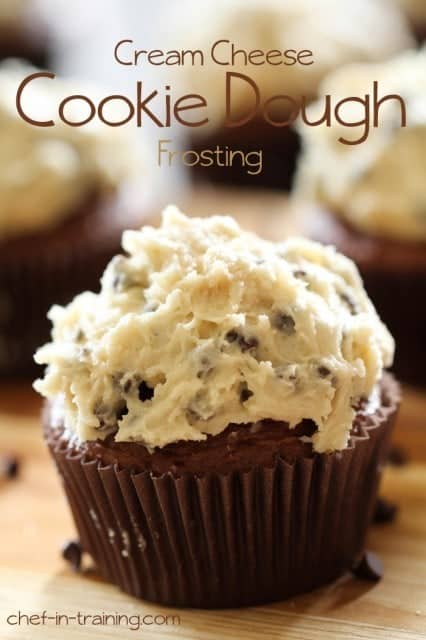 Cookie Dough Billionaire Bars from The Domestic Rebel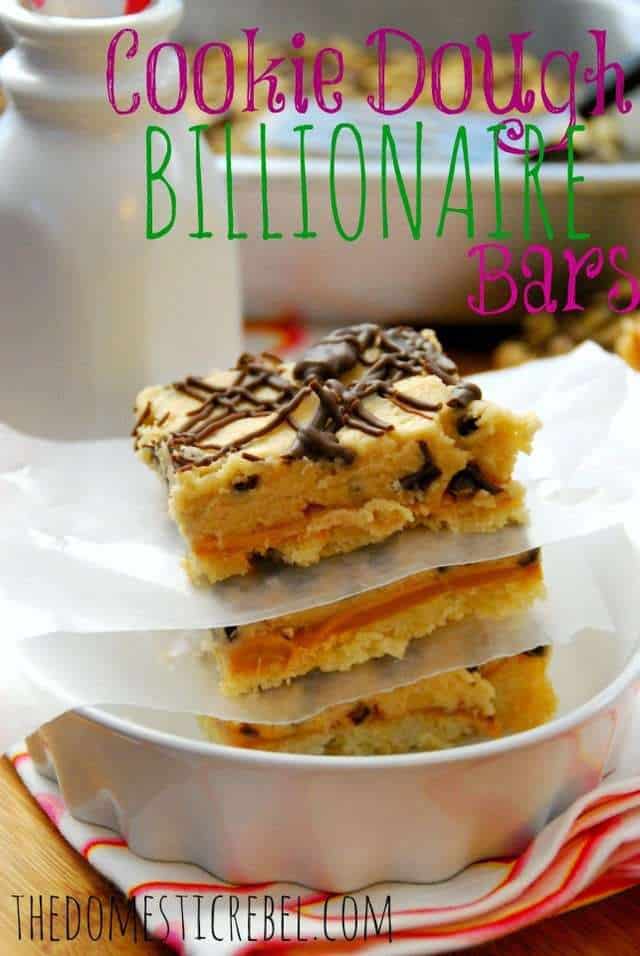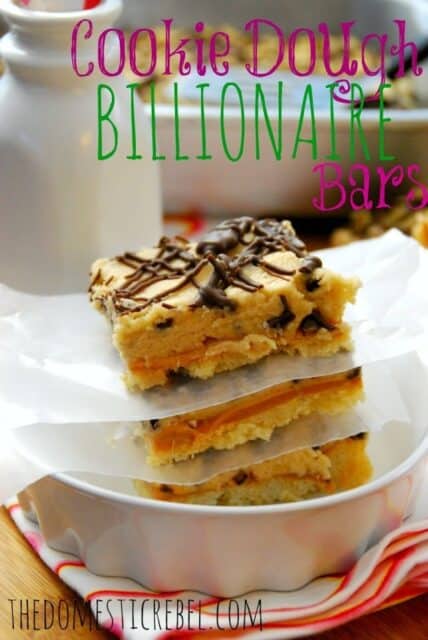 Cookie Butter Cookie Dough Filled Cupcake by Beyond Frosting
Fudgy Brownie Cookie Dough Ice Cream Sandwiches by Averie Cooks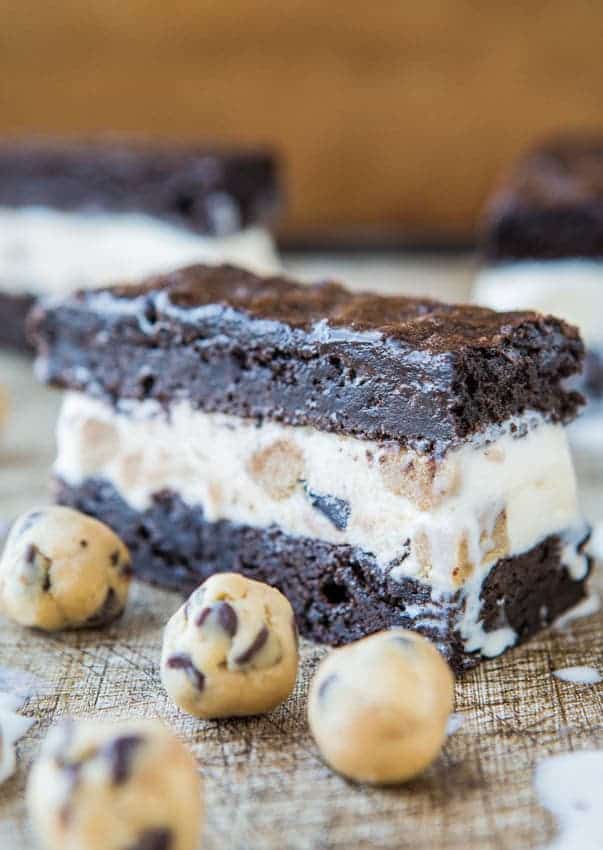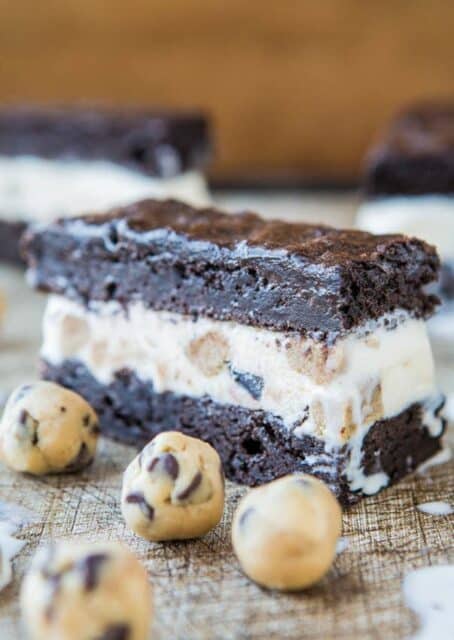 Brownie Batter Cookie Dough Popcorn by Inside Bru Crew Life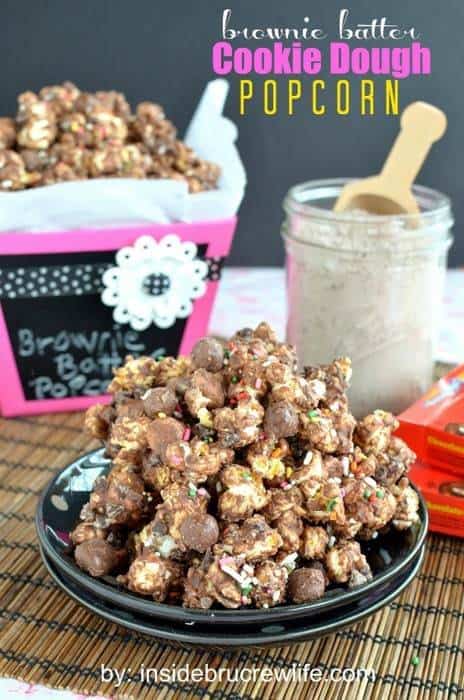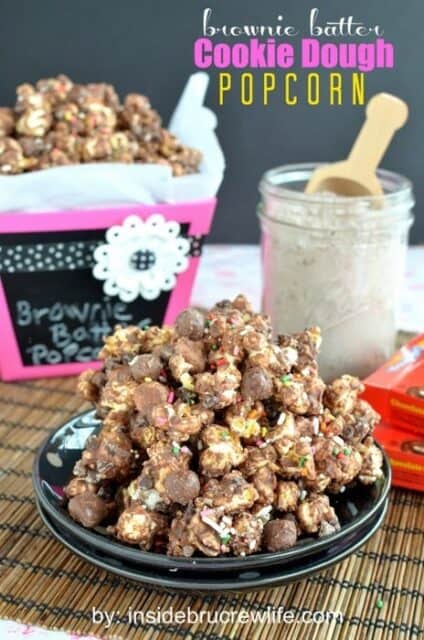 Chocolate Chip Cookie Dough Ice Cream Pie by Life, Love and Sugar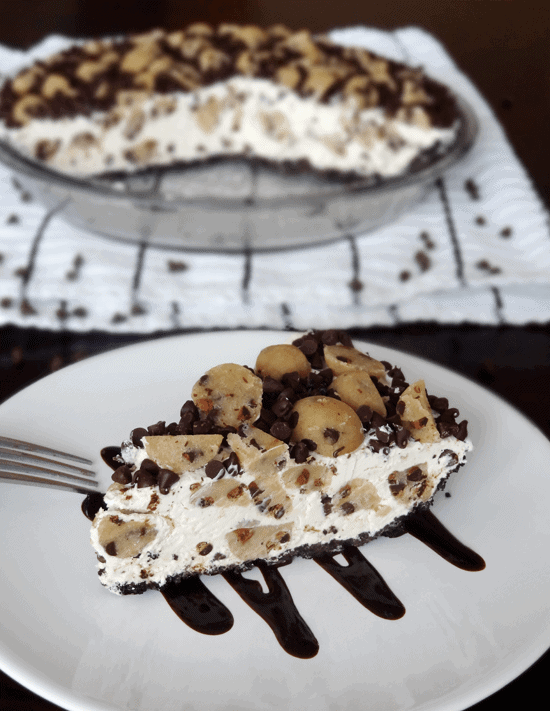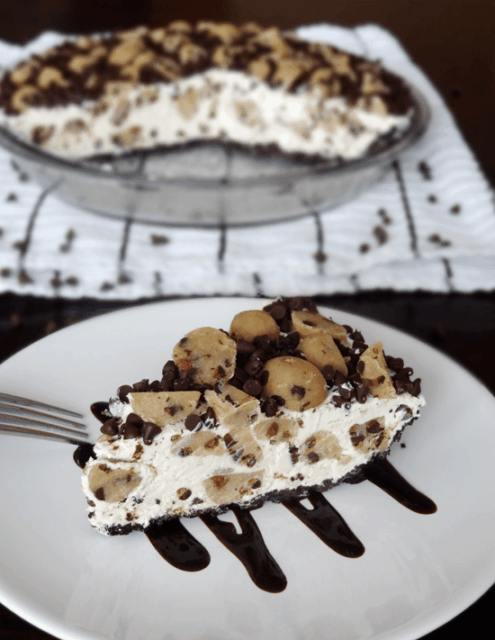 Peanut Butter Oatmeal Cookie Dough Truffles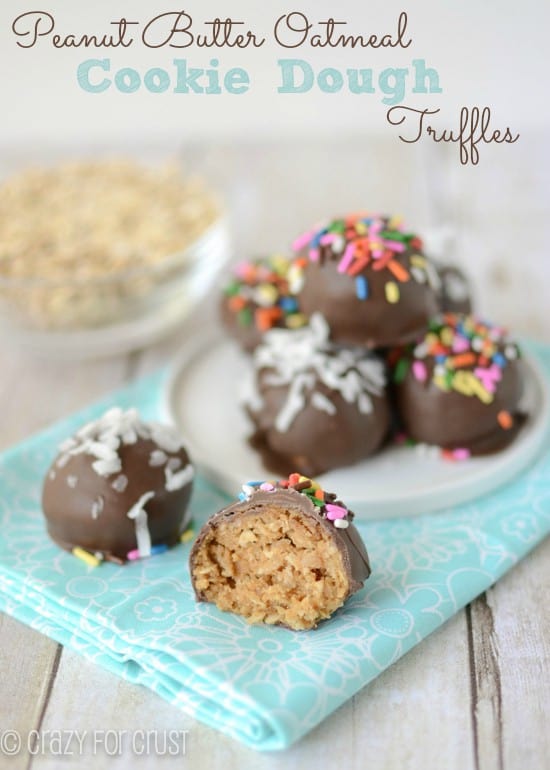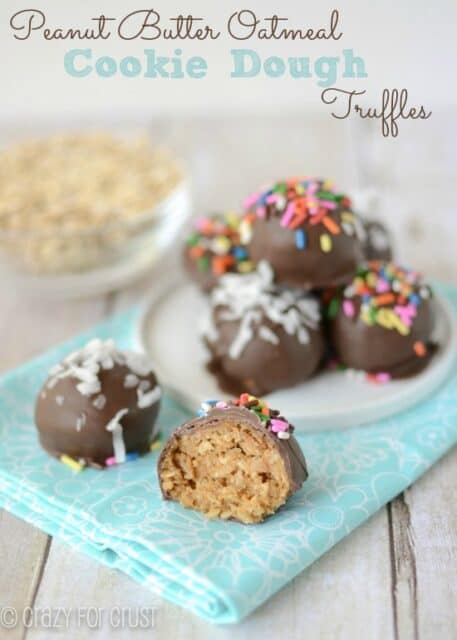 Brown Butter Chocolate Chip Cookie Dough Cake by Beth Cakes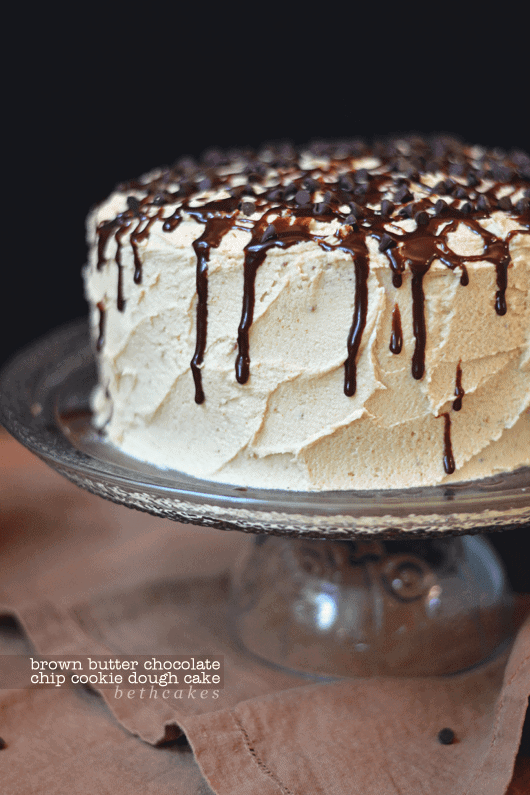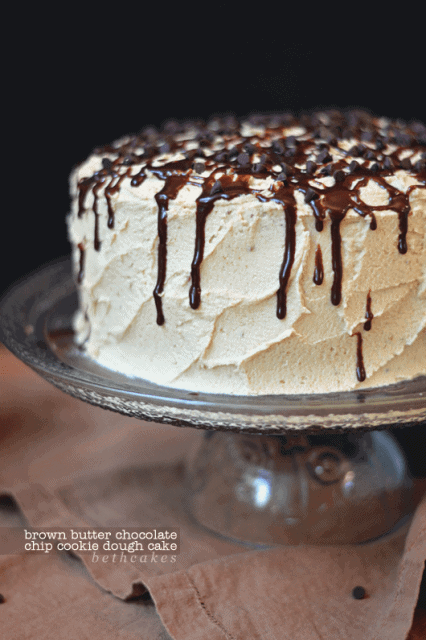 Cookie Dough Brownies by The Recipe Critic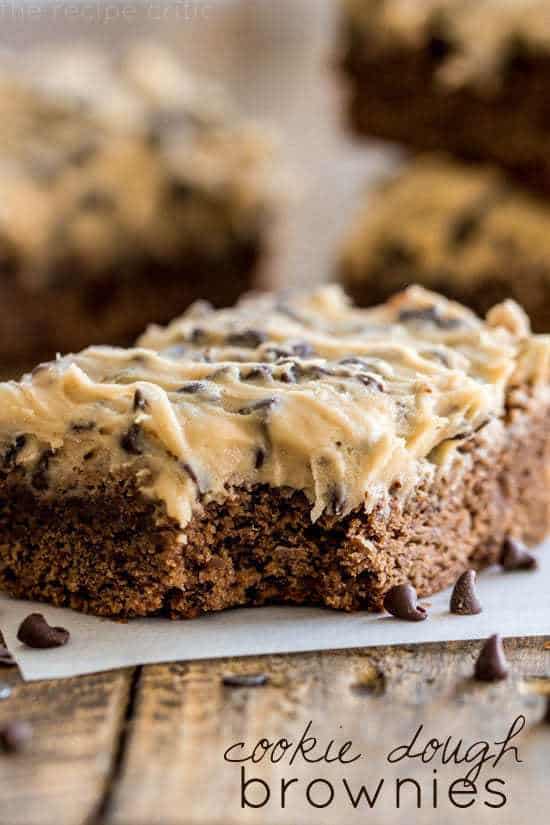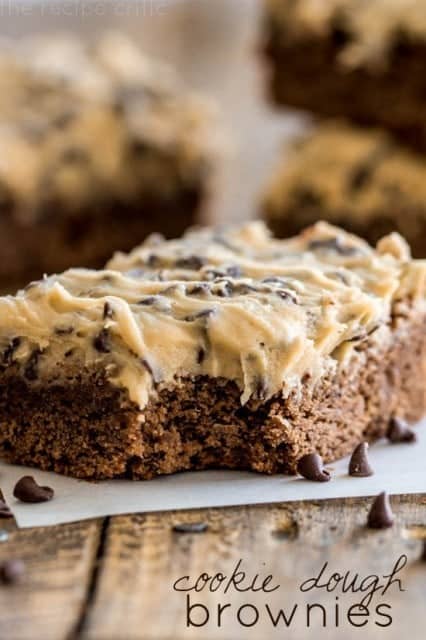 Espresso Chip Cookie Dough Bars by Beyond Frosting
Andes Mint Cookie Dough Truffles by Wishes and Dishes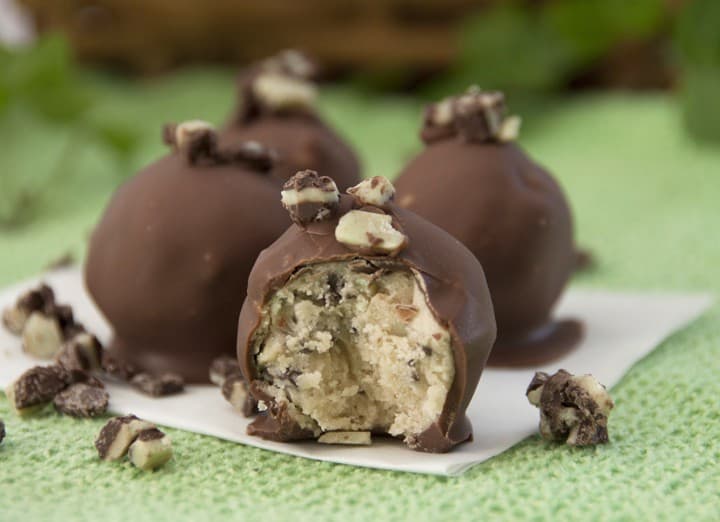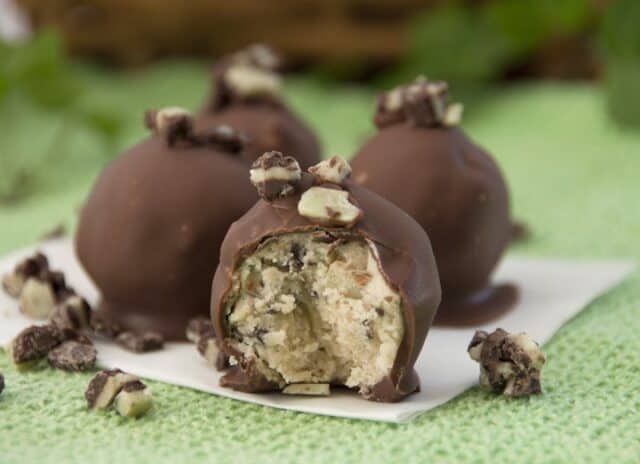 Cookie Dough Ice Cream by Julie's Eats and Treats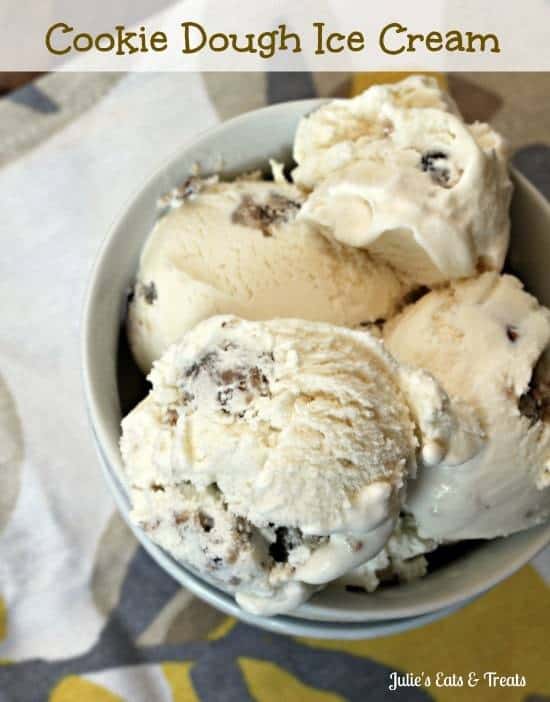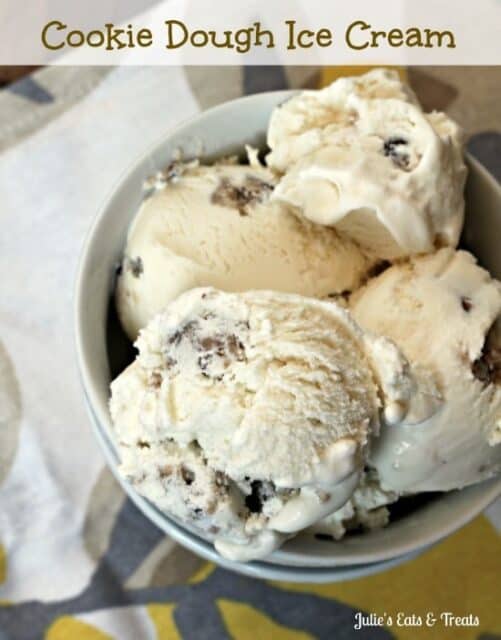 Malt Ball Cookie Dough Bars by Shugary Sweets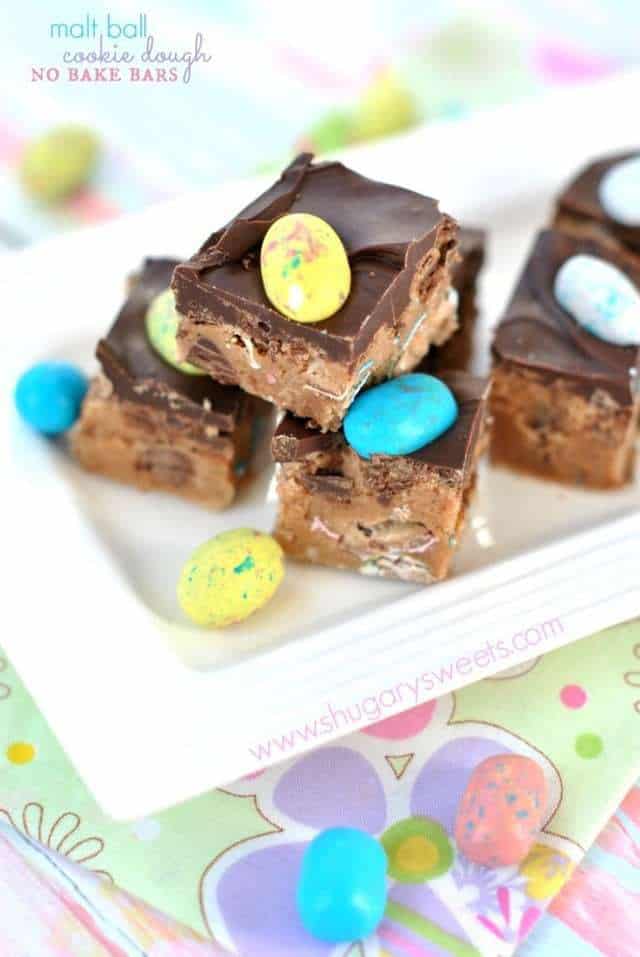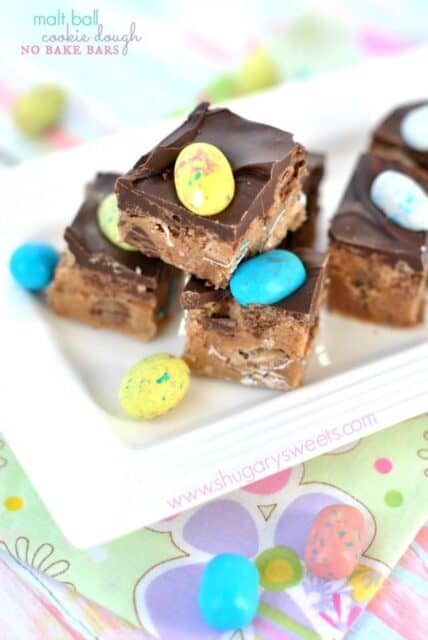 Peanut Butter Cookie Dough Bars by Shugary Sweets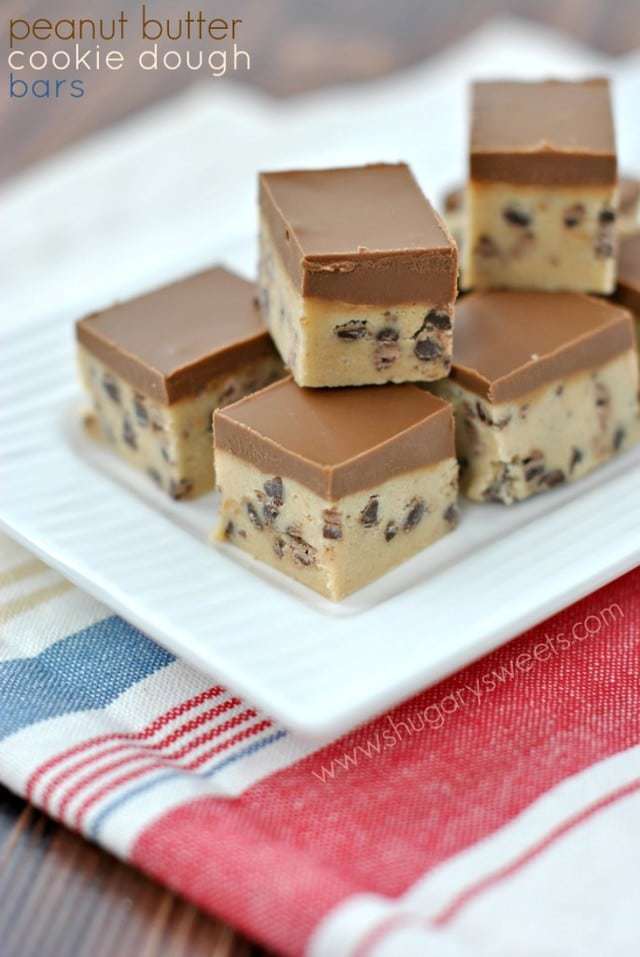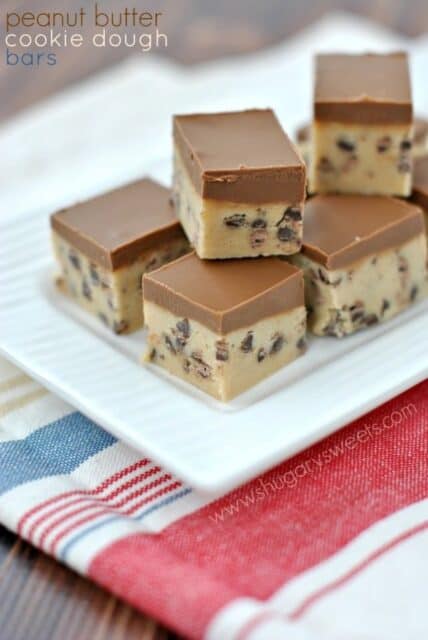 Deep Fried Cookie Dough by Beyond Frosting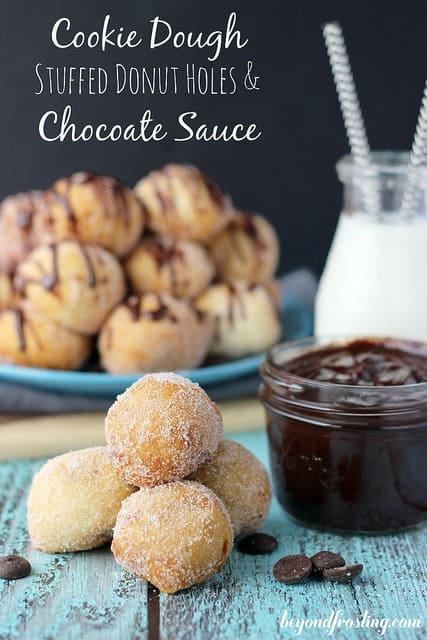 Chocolate Coconut Cookie Dough Blizzard from Half Baked Harvest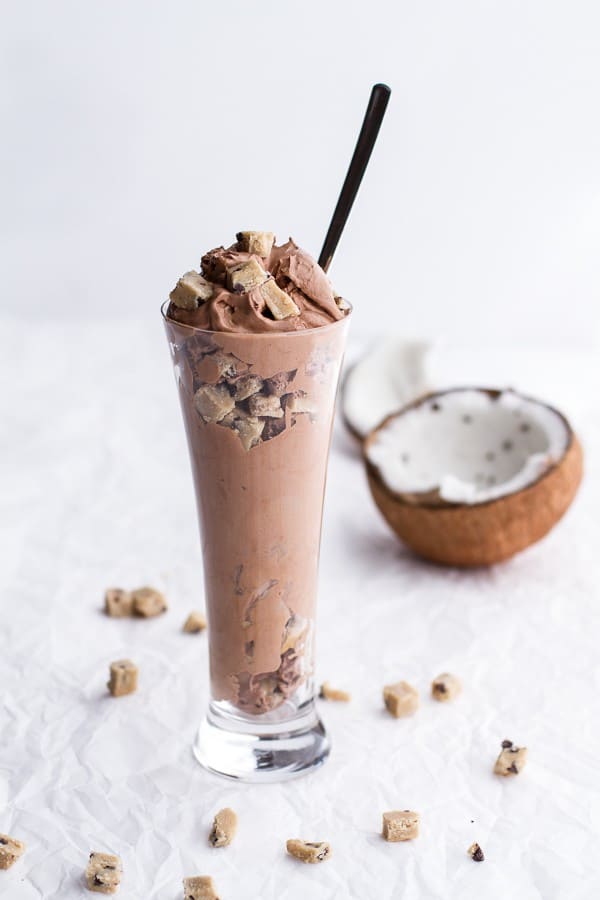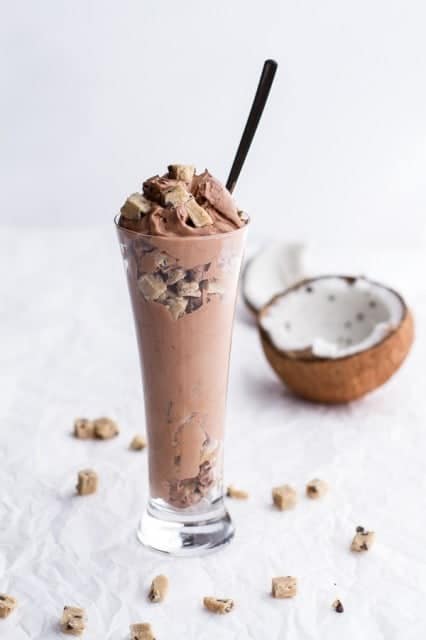 Chocolate Chip Cookie Dough Cannolis by The Domestic Rebel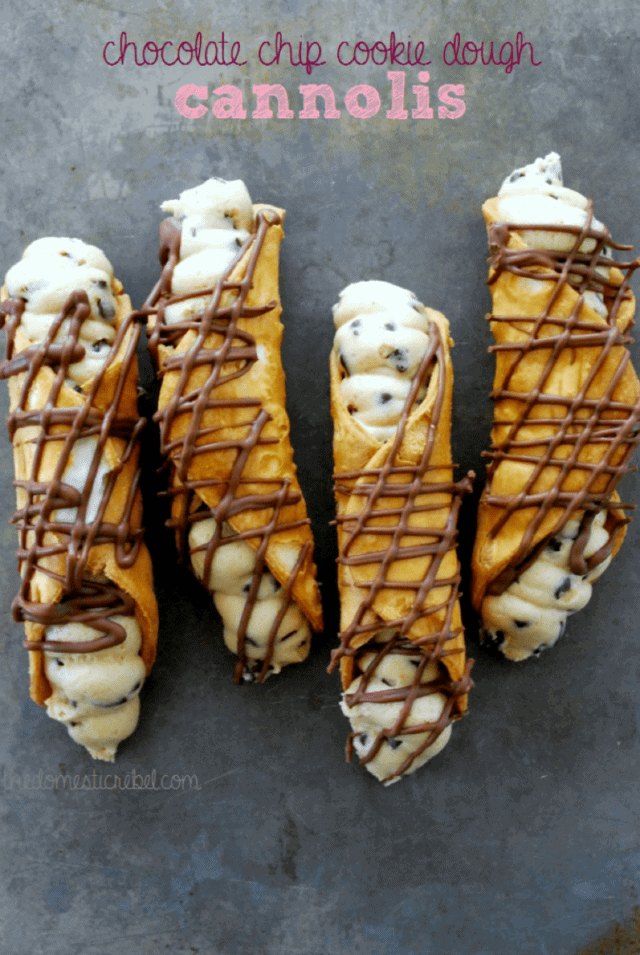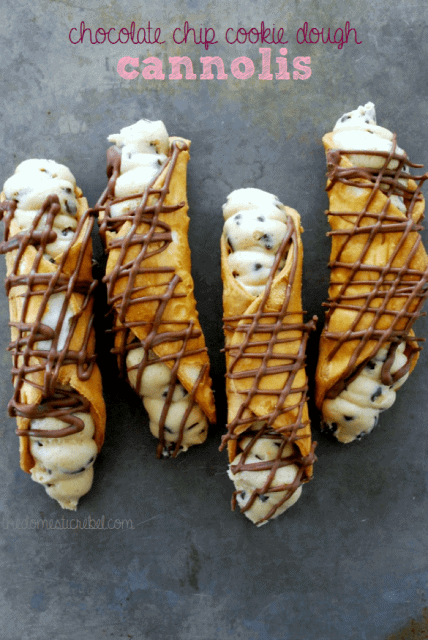 Deep Fried Cake Batter Cookie Dough by Beyond Frosting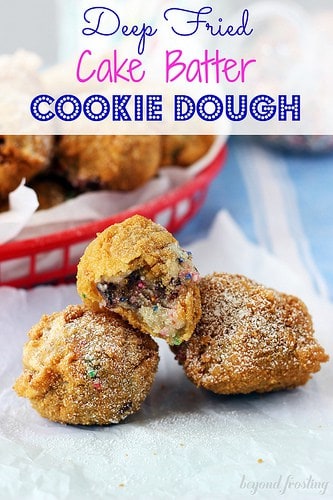 Andes Mint Cookie Dough Truffles by Inside BruCrew Life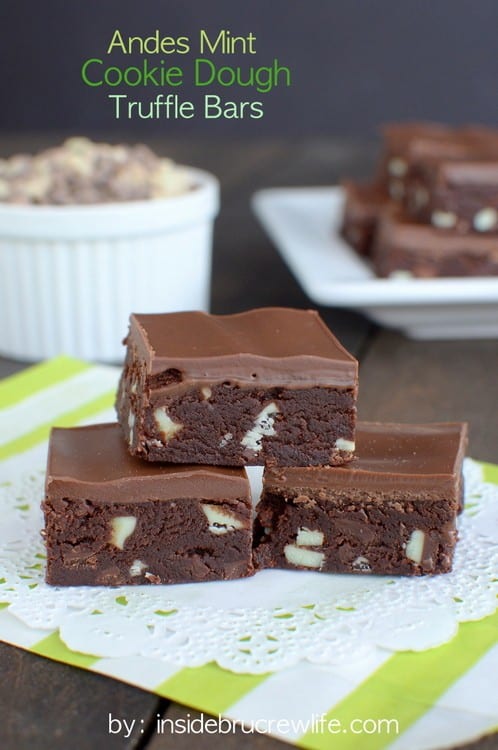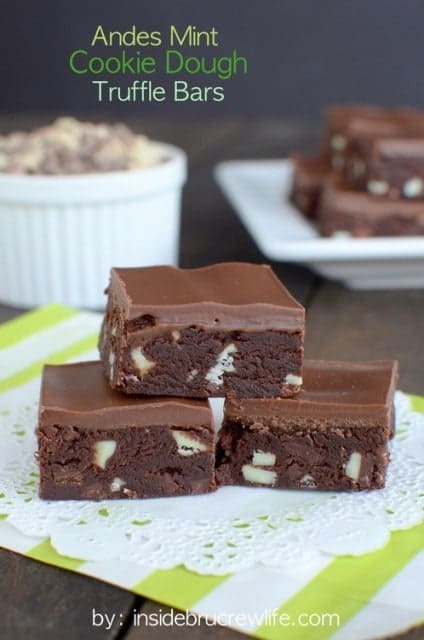 Cookie Dough Cupcakes from Your Cup of Cake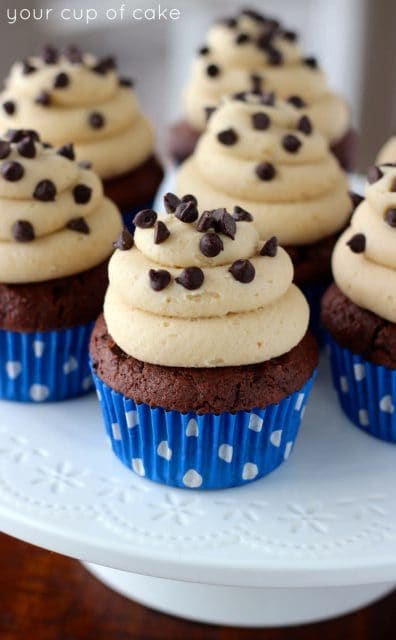 Chocolate Chip Cookie Dough Fudge from Buns in my Oven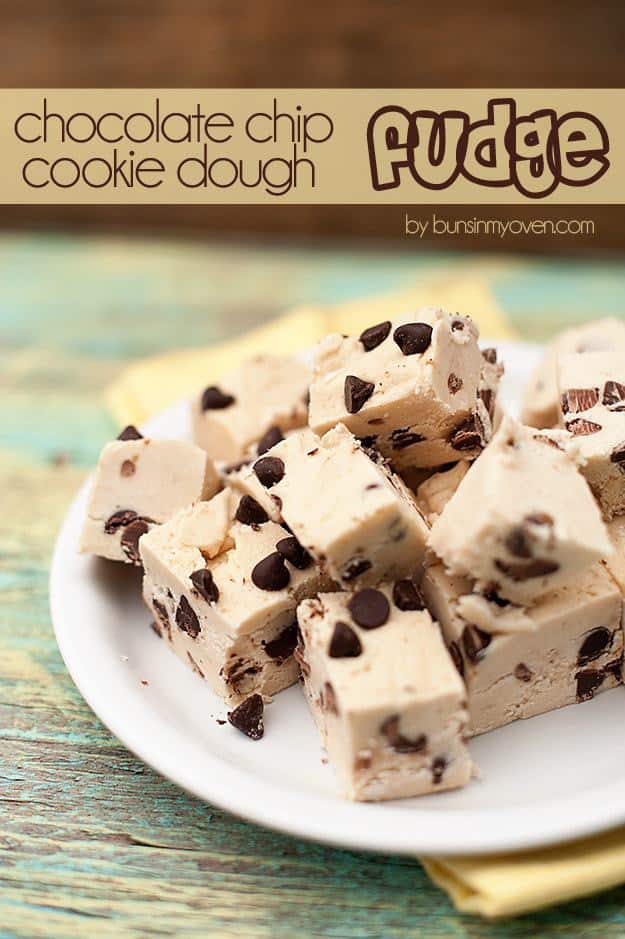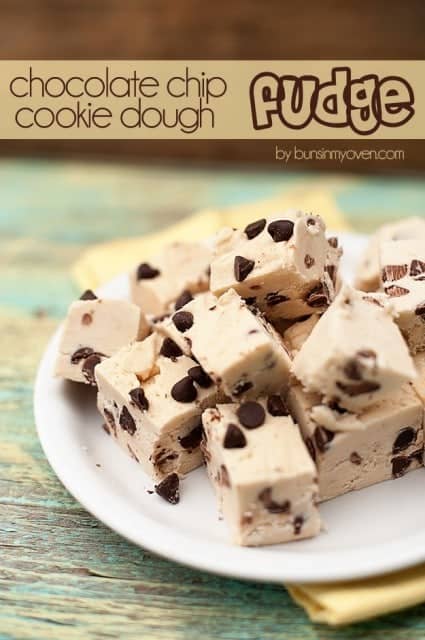 Caramel Pretzel Cookie Dough Bites by Inside BruCrew Life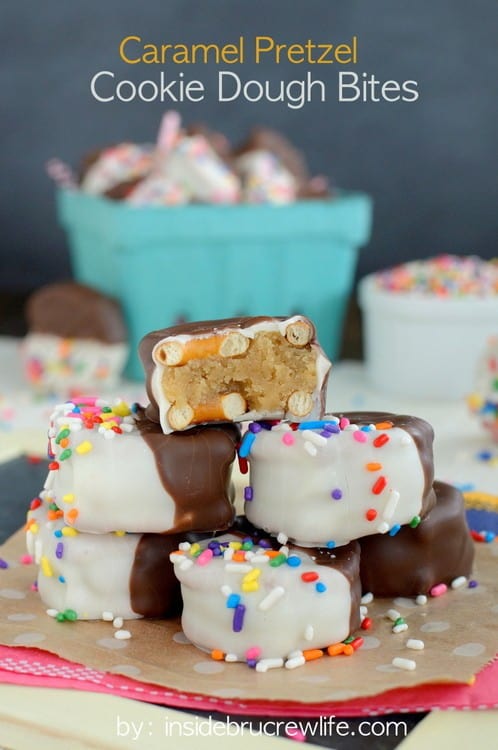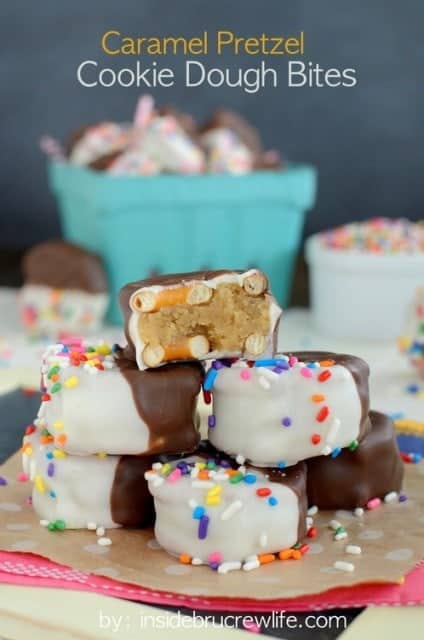 Chocolate Chip Cookie Dough Cheesecake Bars by Chocolate, Chocolate and More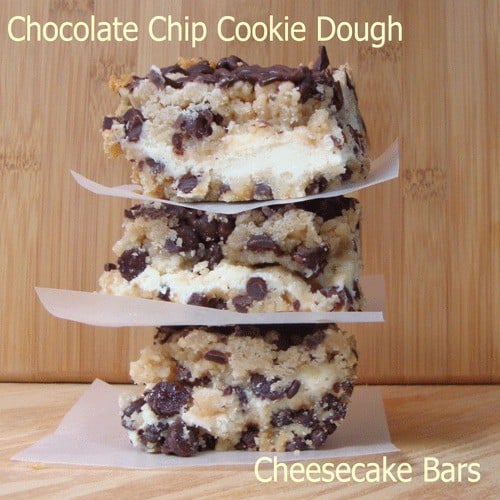 Chocolate Cookies Filled with Cookie Dough by Will Cook for Smiles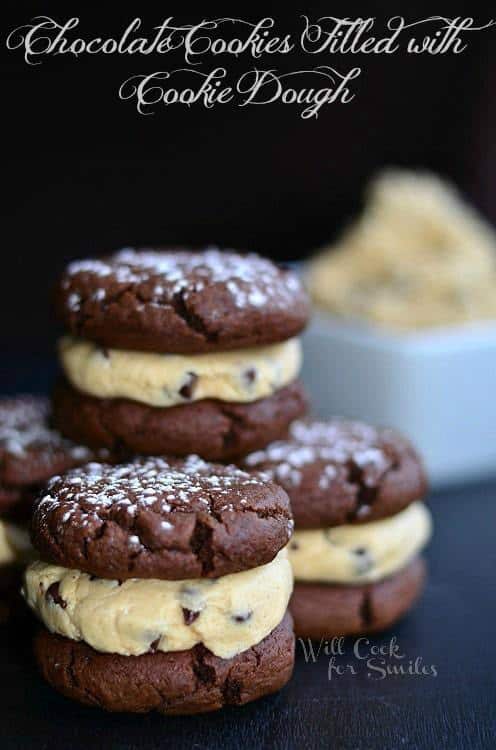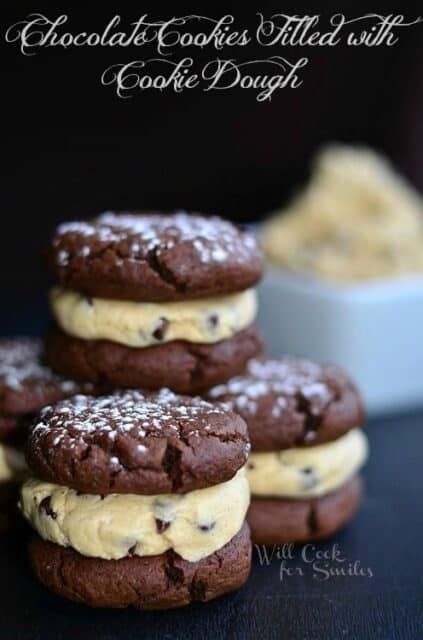 Reeses Peanut Butter Cookie Dough Dip by Shugary Sweets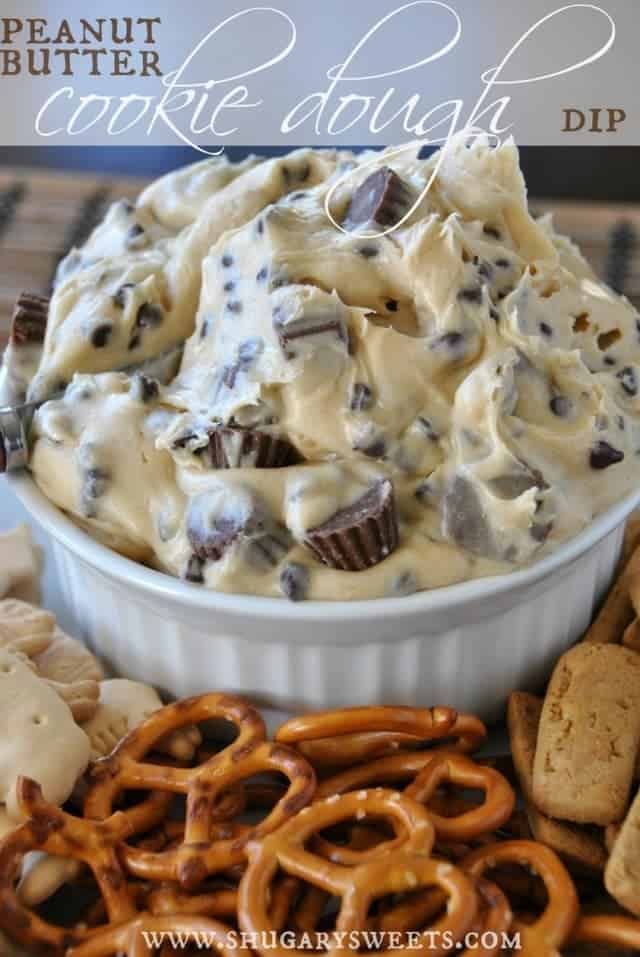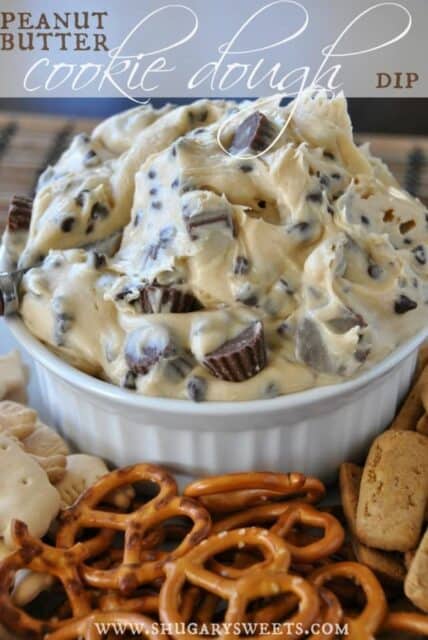 Chocolate Chip Cookie Dough Brownies by Recipe Girl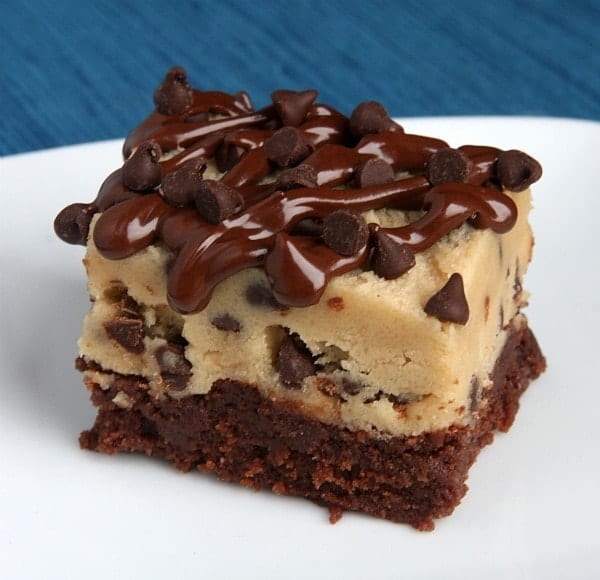 Salted Pretzel Chocolate Chip Cookie Dough Snickers Bars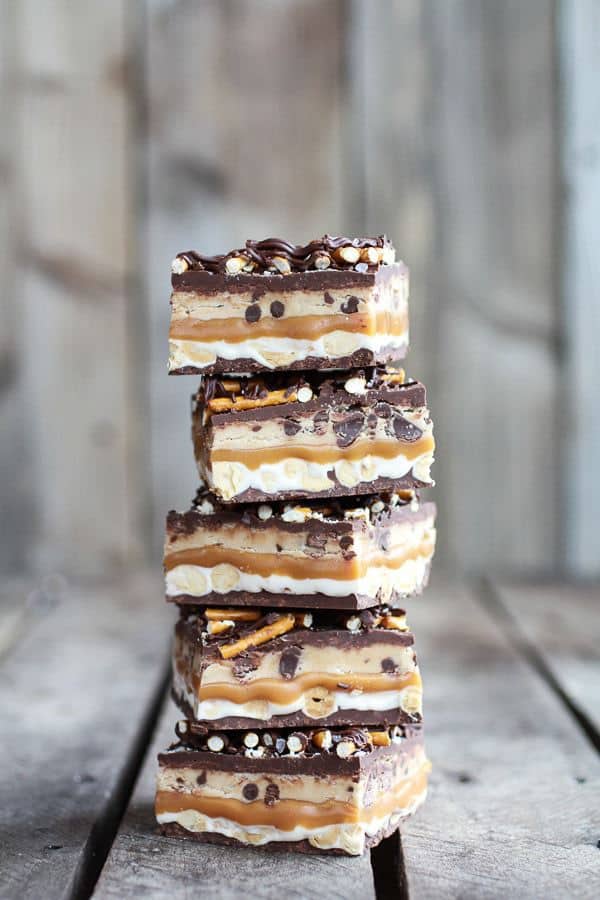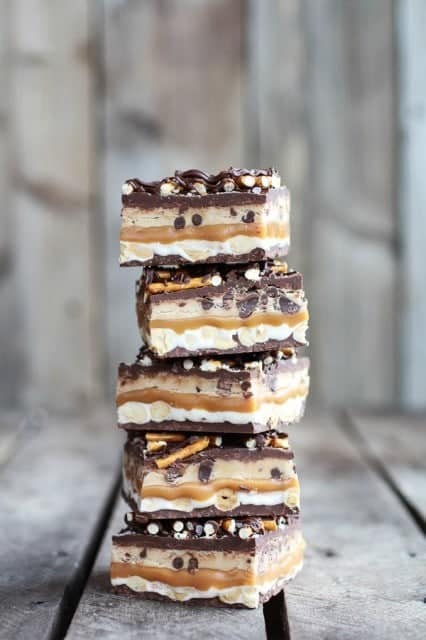 Kahlua Cookie Dough Milkshake by Damn Delicious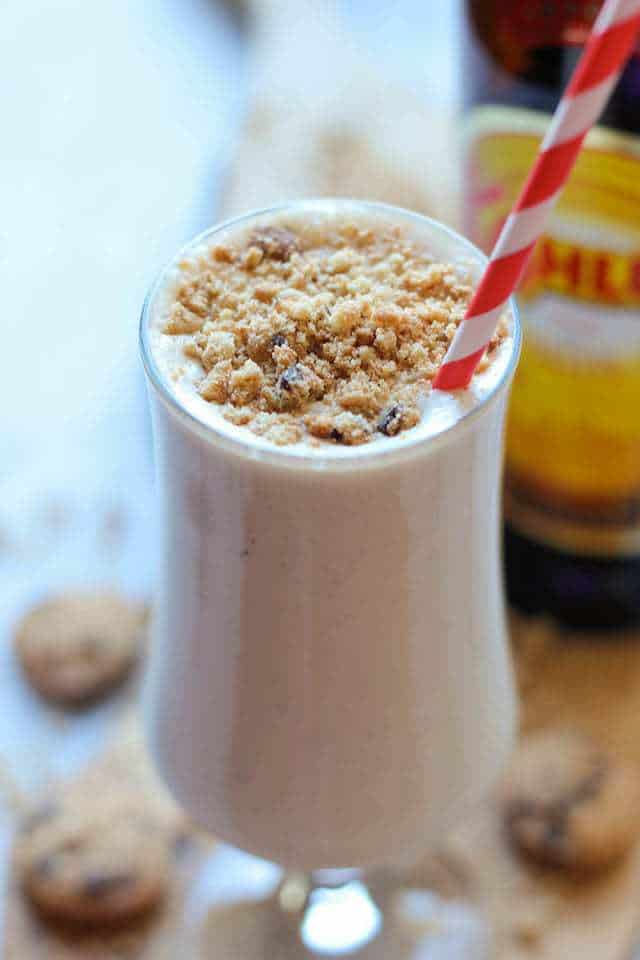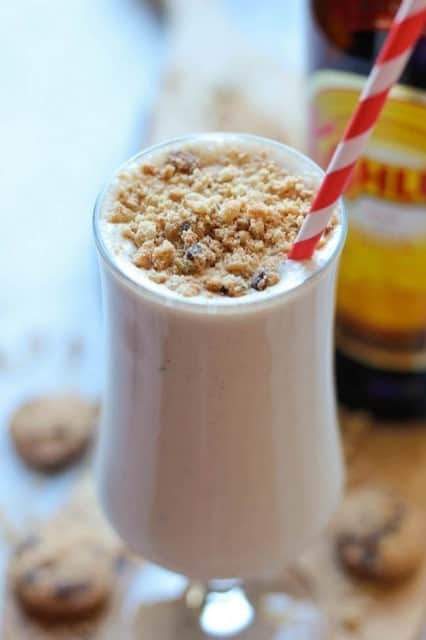 Chocolate Peanut Butter Cookie Dough Cake by Dieters Downfall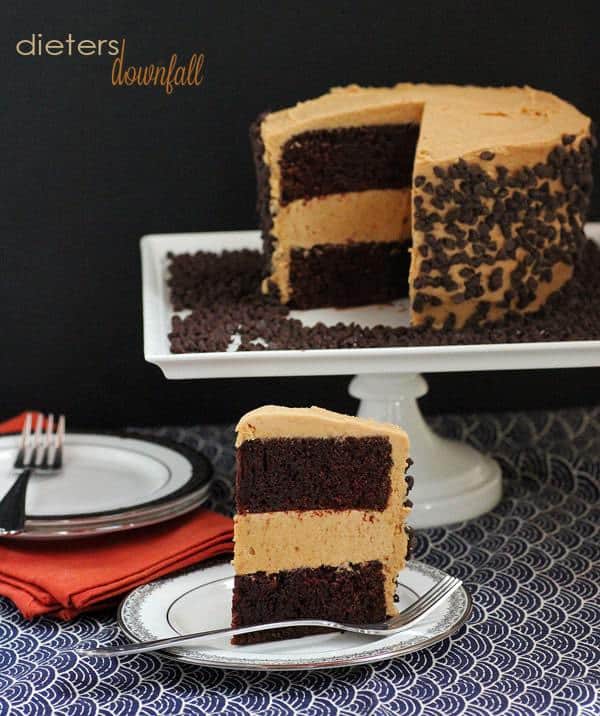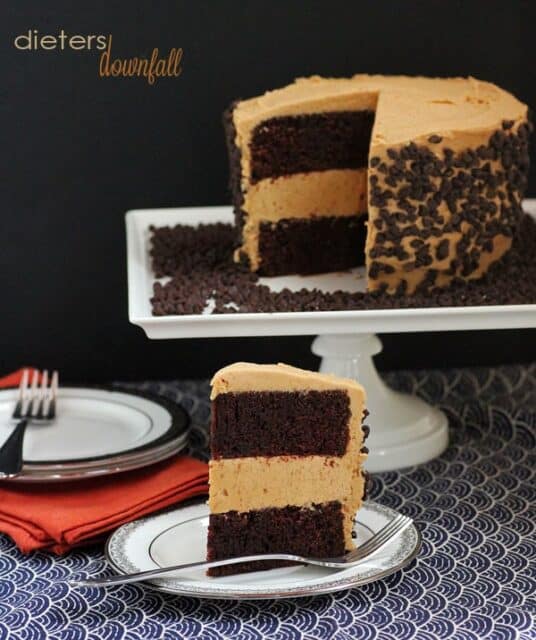 Confetti Cookie Dough Bites by Bake Your Day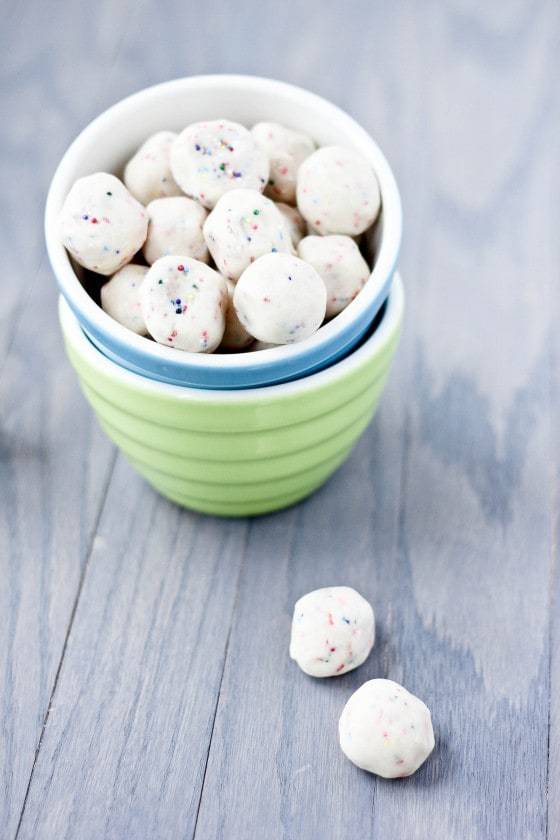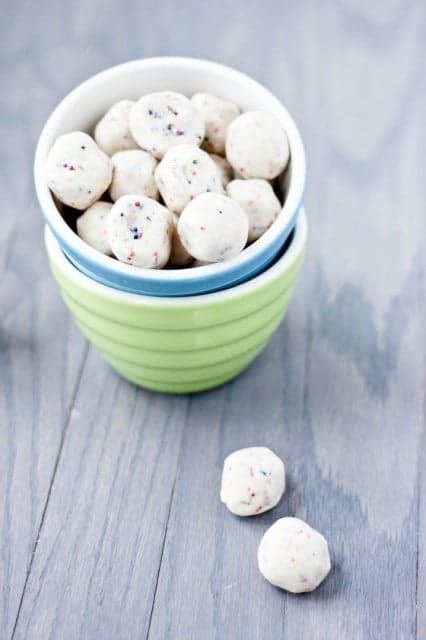 Cookie Dough Brownies by Buns In My Oven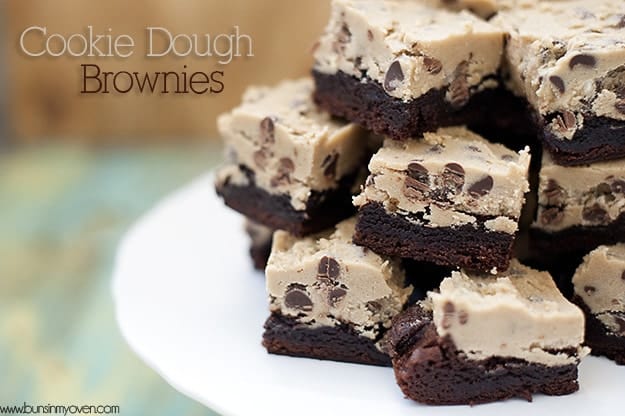 Chocolate Cookie Dough Macarons by Bakeaholic Mama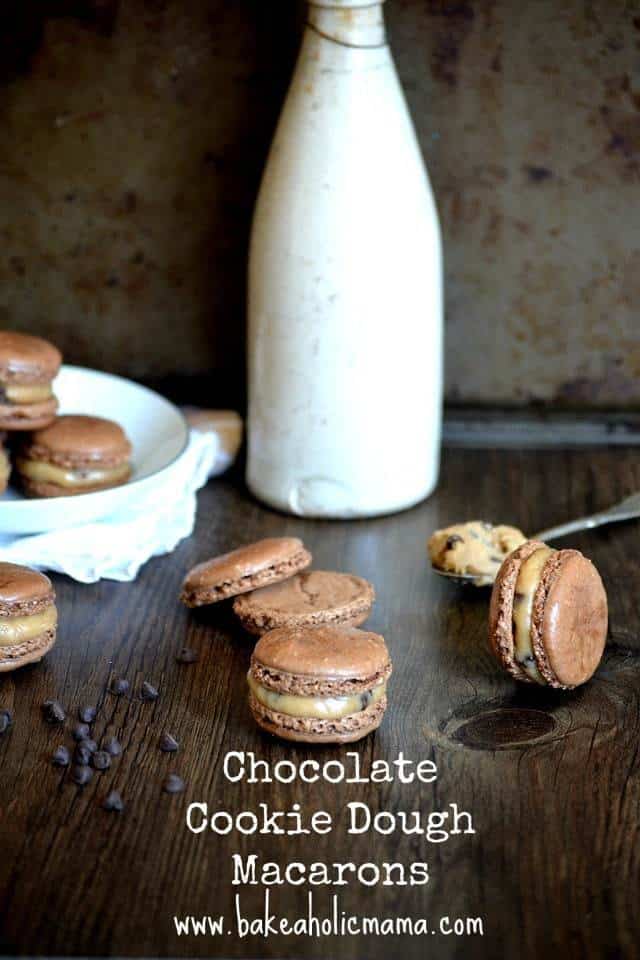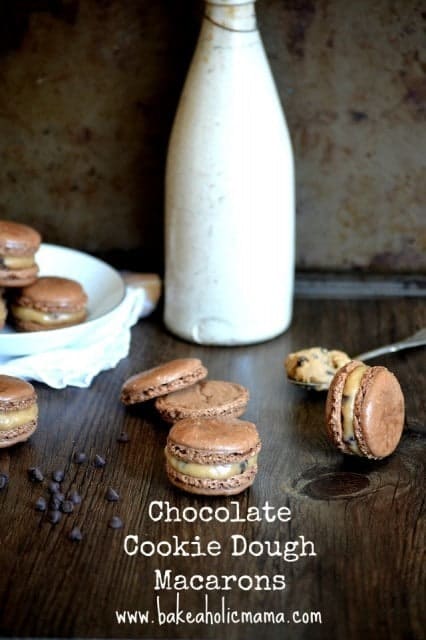 Cookie Dough BTS Cake by Something Swanky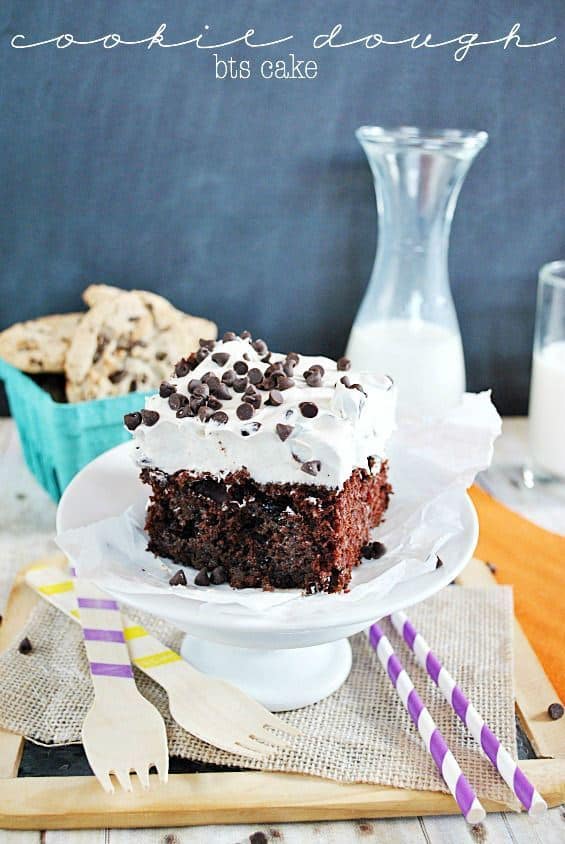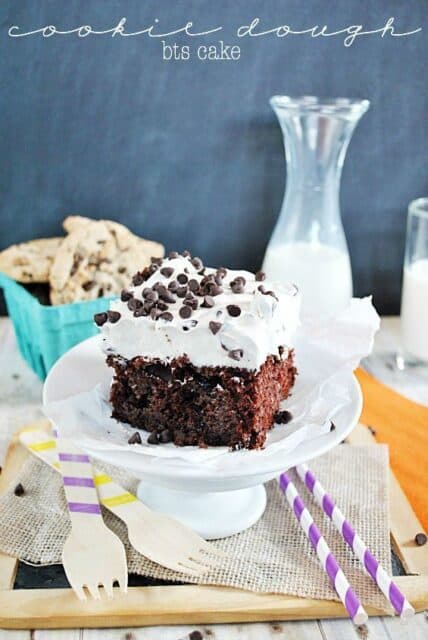 Cookie Dough Marshmallow by Love and Olive Oil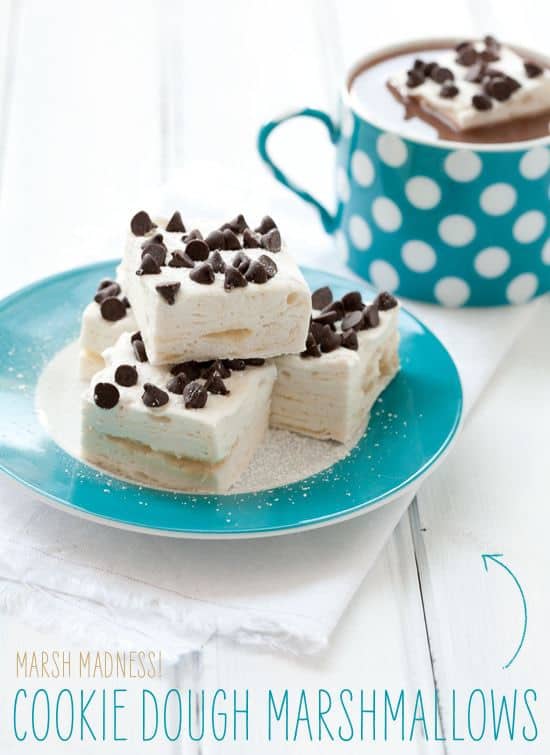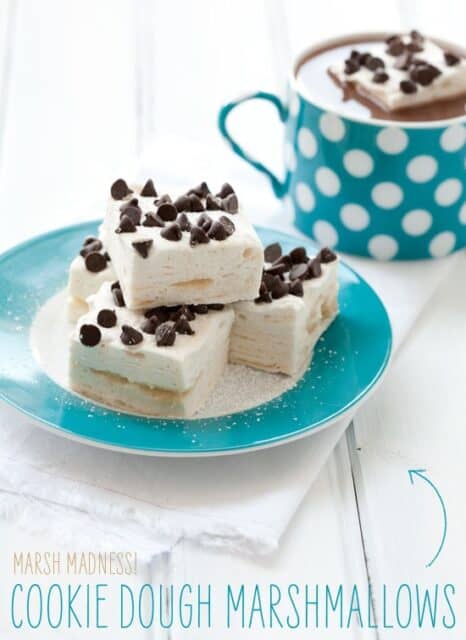 Chocolate Chip Cookie Dough Custard Doughnuts by Heather's French Press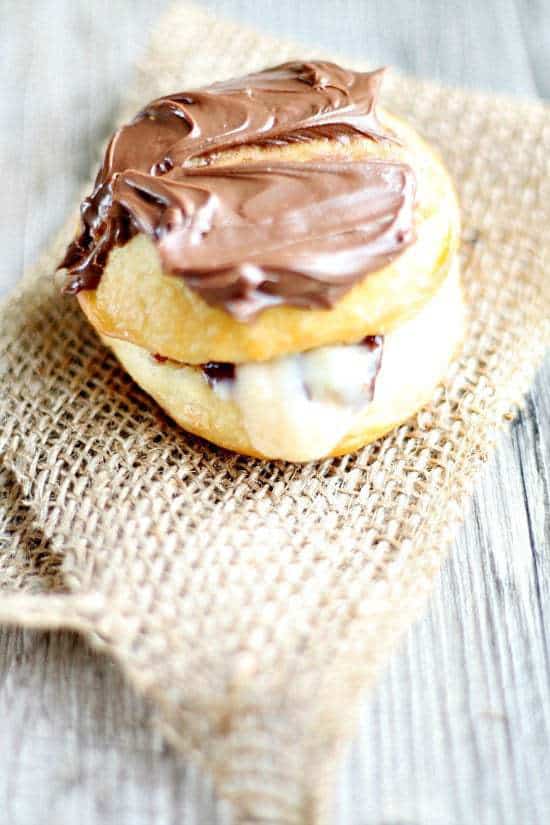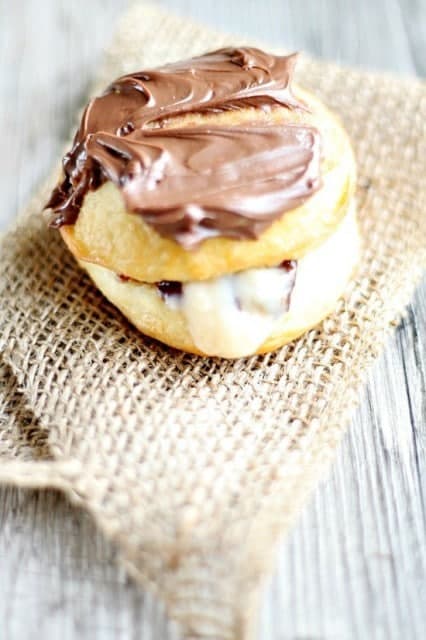 No Bake Cookie Dough Smores from Inside BruCrew Life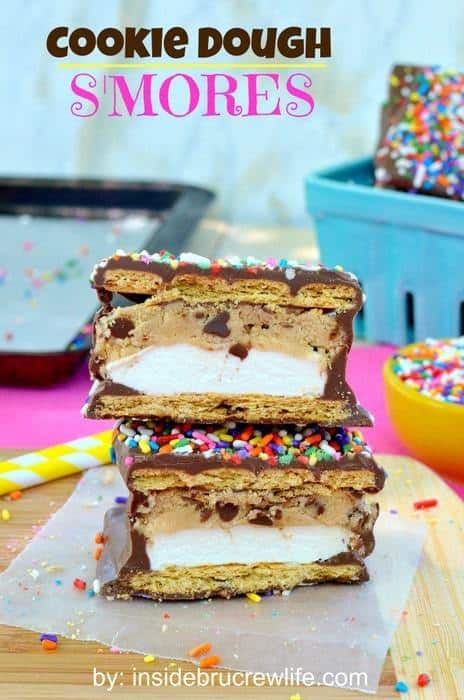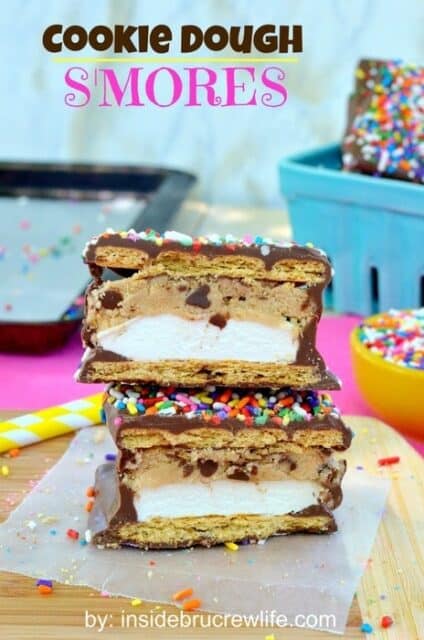 Cookie Dough Truffle Cake Balls by Lemons for Lulu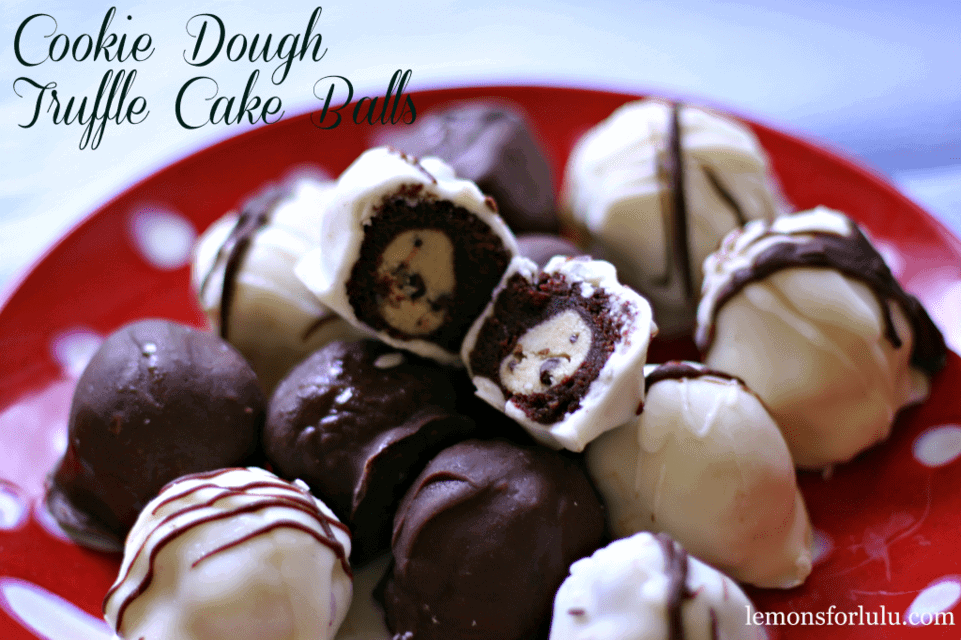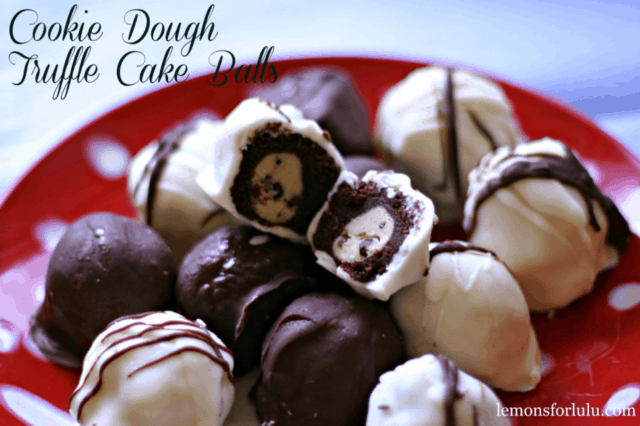 Peanut Butter Cookie Dough Bark by Crazy For Crust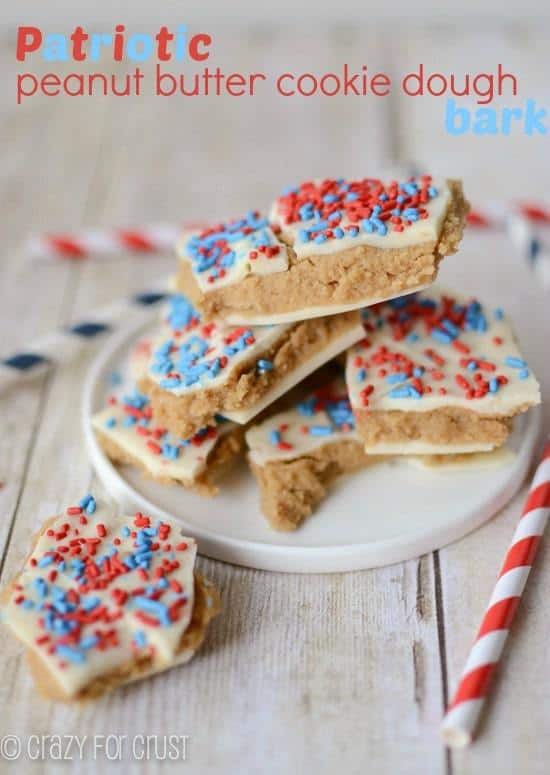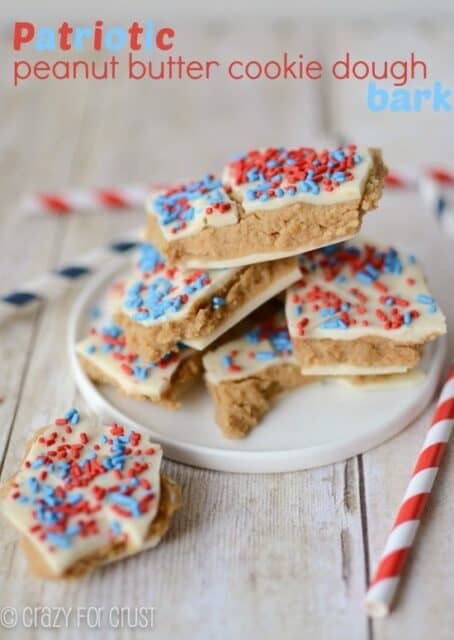 Rice Krispie Cookie Dough Ice Cream Sandwiches by The Gunny Sack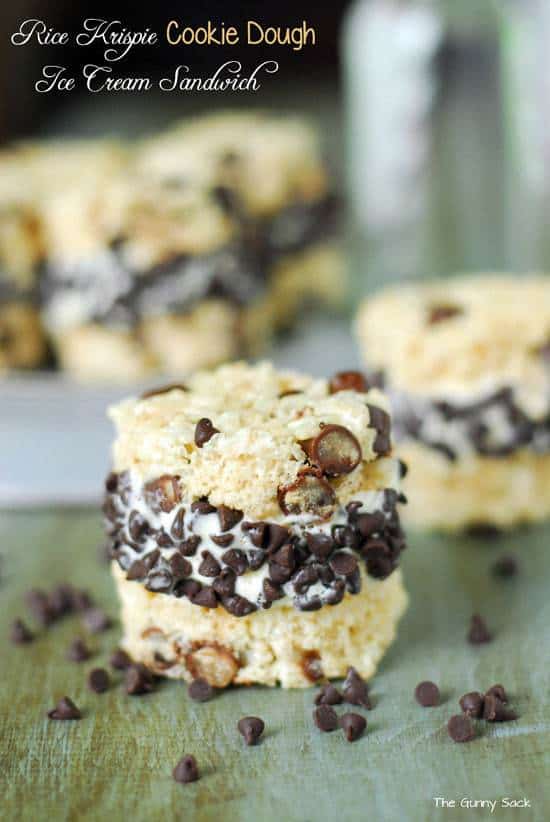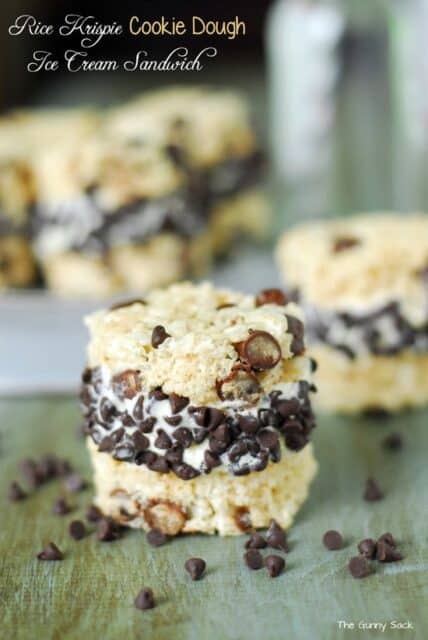 Biscoff Cookie Dough Milkshakes by Kitchen Meets Girl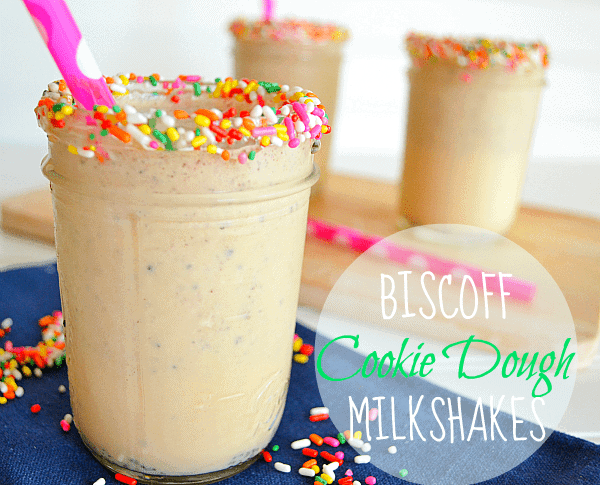 Chocolate Chip Cookie Dough Pudding by Kitchen Meets Girl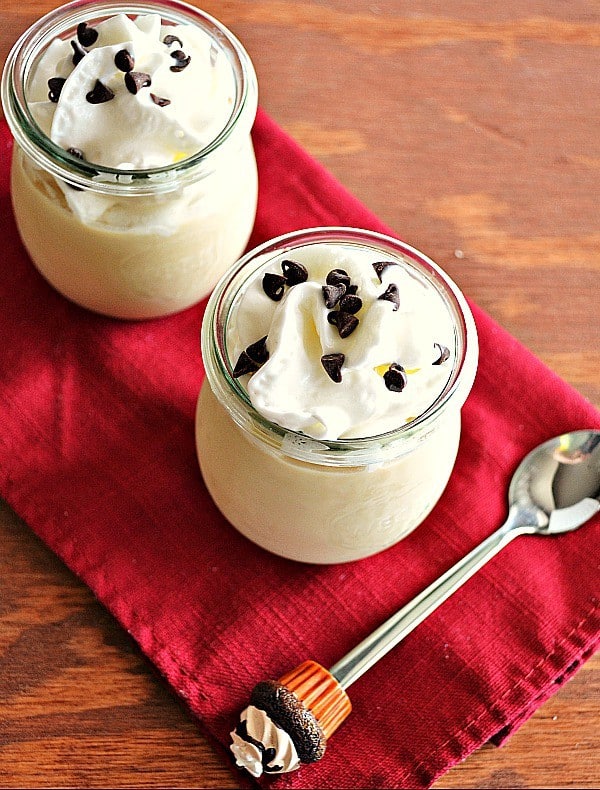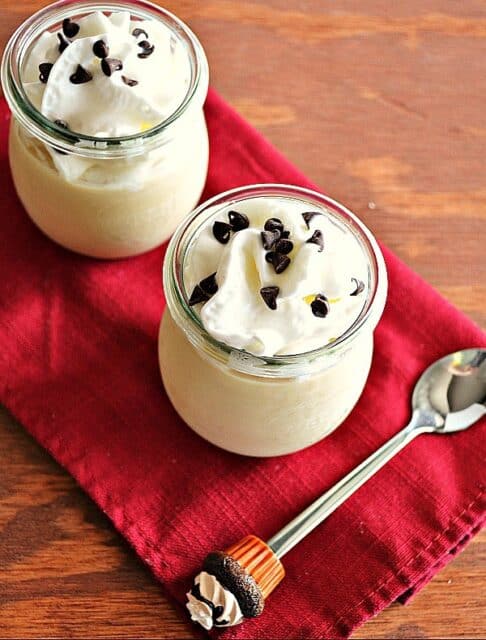 Cookie Dough Vanilla Milkshake by Simply Gloria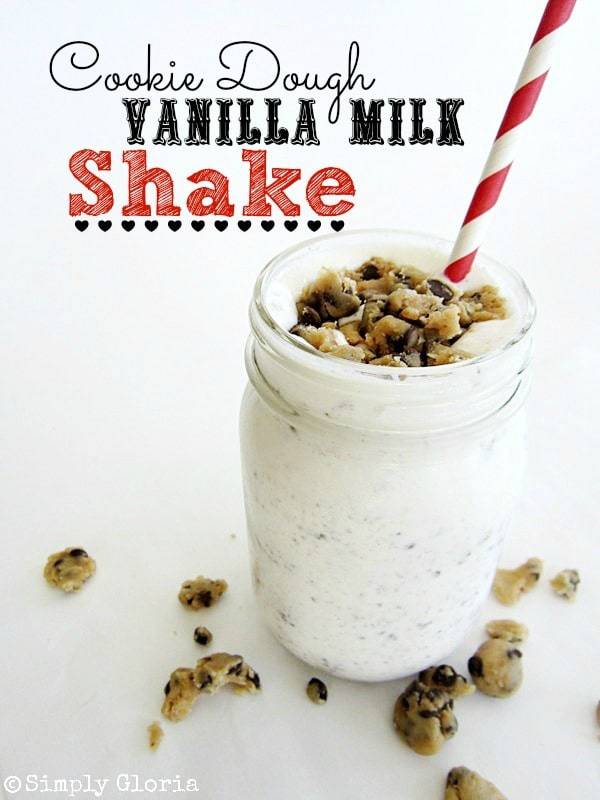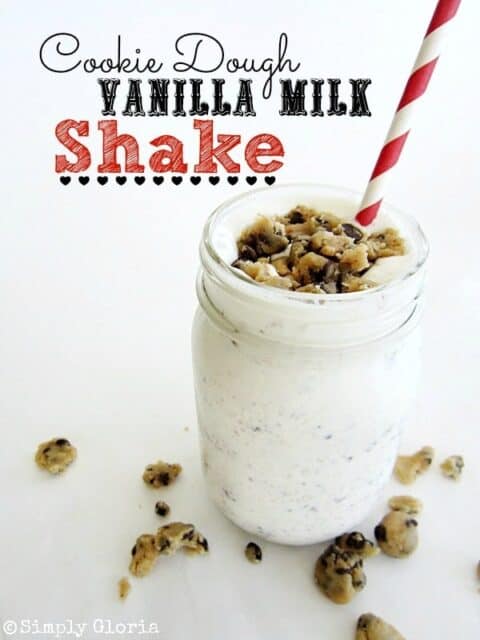 Smores Cookie Dough Brownie Bombs by The Domestic Rebel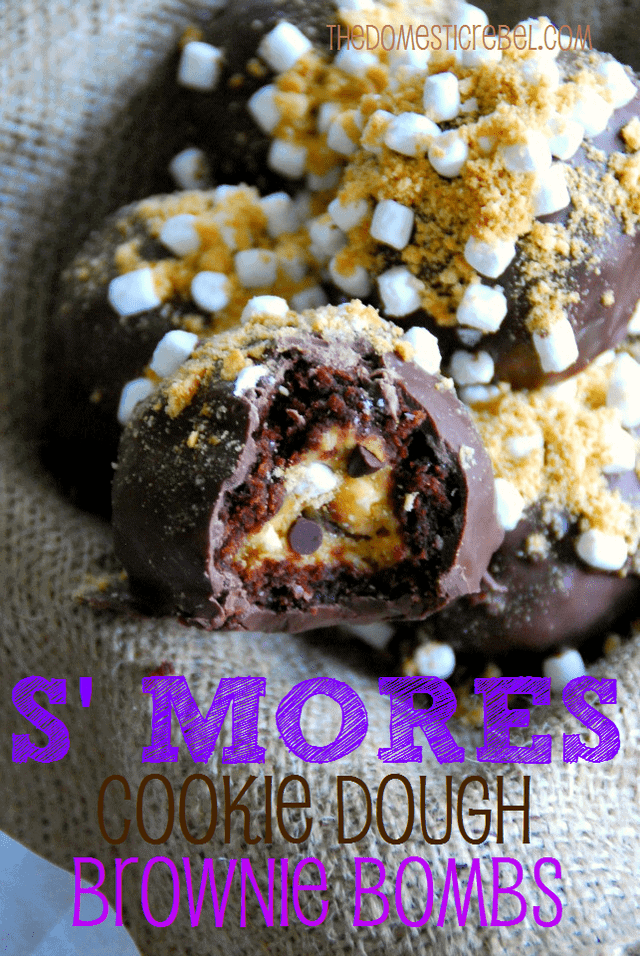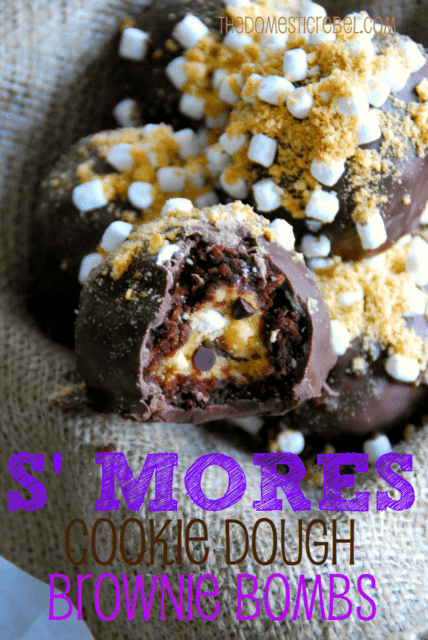 Homemade Oreo Fudge Cookie Dough Ice Cream by Back for Seconds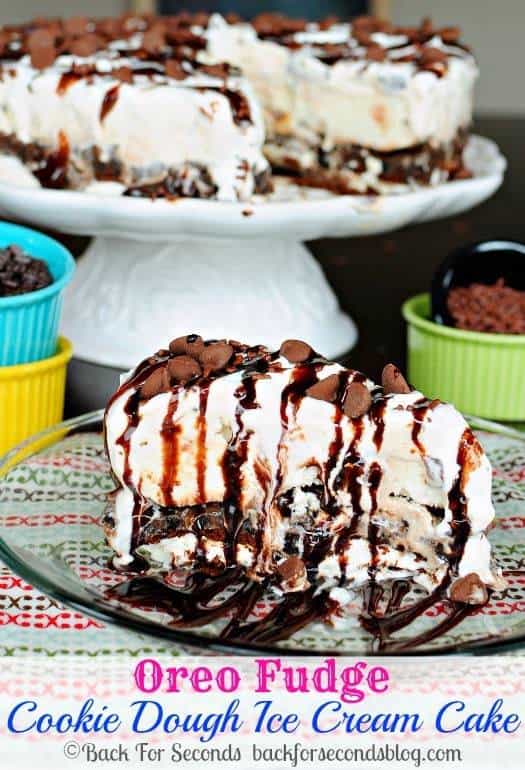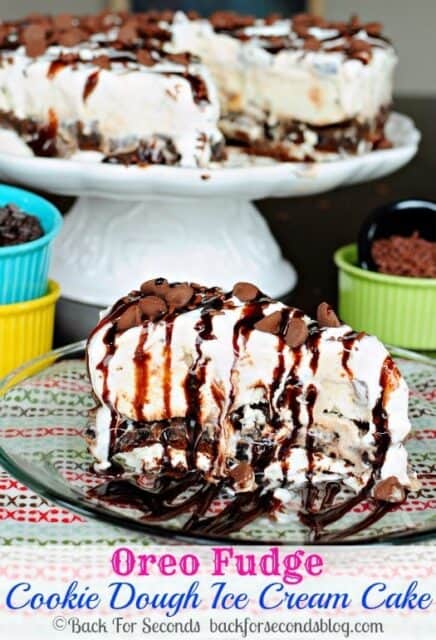 Cookie Dough Muddy Buddies by Beyond Frosting
Oatmeal Cookie Dough Bites (Gluten-Free) by Dessert for Two