This post may contain affiliate sales links. Please see my full disclosure policy for details
Slice, slice, baby! I've rounded up 13 Best Homemade Pie Recipes that I'm sure you'll love. These are some of my favorite pies, from the classics to easy no-bake pie recipes, chocolate pies, fruit-filled pies, and more. You'll want a slice of every pie on this list!
Irresistible Homemade Pies
Aren't pies just the best? I mean, there are so many different ways to make them: you have the classics, like pumpkin and apple pie. Then there are fudgy retro chocolate pies. Fruit-filled berry pies. Oh, and we can't forget easy no-bake pies!
I'm no stranger to pie recipes on this site. So I've gone ahead and hand-picked some of my all-time favorite homemade pies that I just know you'll want to bake STAT!
Why You'll Love These Pies
You'll want to bake these pies for Thanksgiving, Christmas, Easter, and all year round! Here's why these are some of my absolute best pie recipes:
Easy recipes. You don't need to be a master chef to master these simple and delicious homemade pie recipes. The directions walk you through how to make these pies from scratch, with all the tips and tricks you'll need.
Basic ingredients. These pies don't call for fancy bells or whistles. You can make most of these recipes with ingredients that are either already in your pantry or easy to come by in stores.
Pies for every taste. Whether you're a full-fledged sweet tooth or are after something more classic, there's a pie recipe here for just about everyone.
What Are the Different Types of Pie Crust?
Before we dive in, let's talk pie crust real quick. Depending on the type of pie you're baking, the right crust makes all the difference. Here are some common types of pie crust you'll find in the recipes below: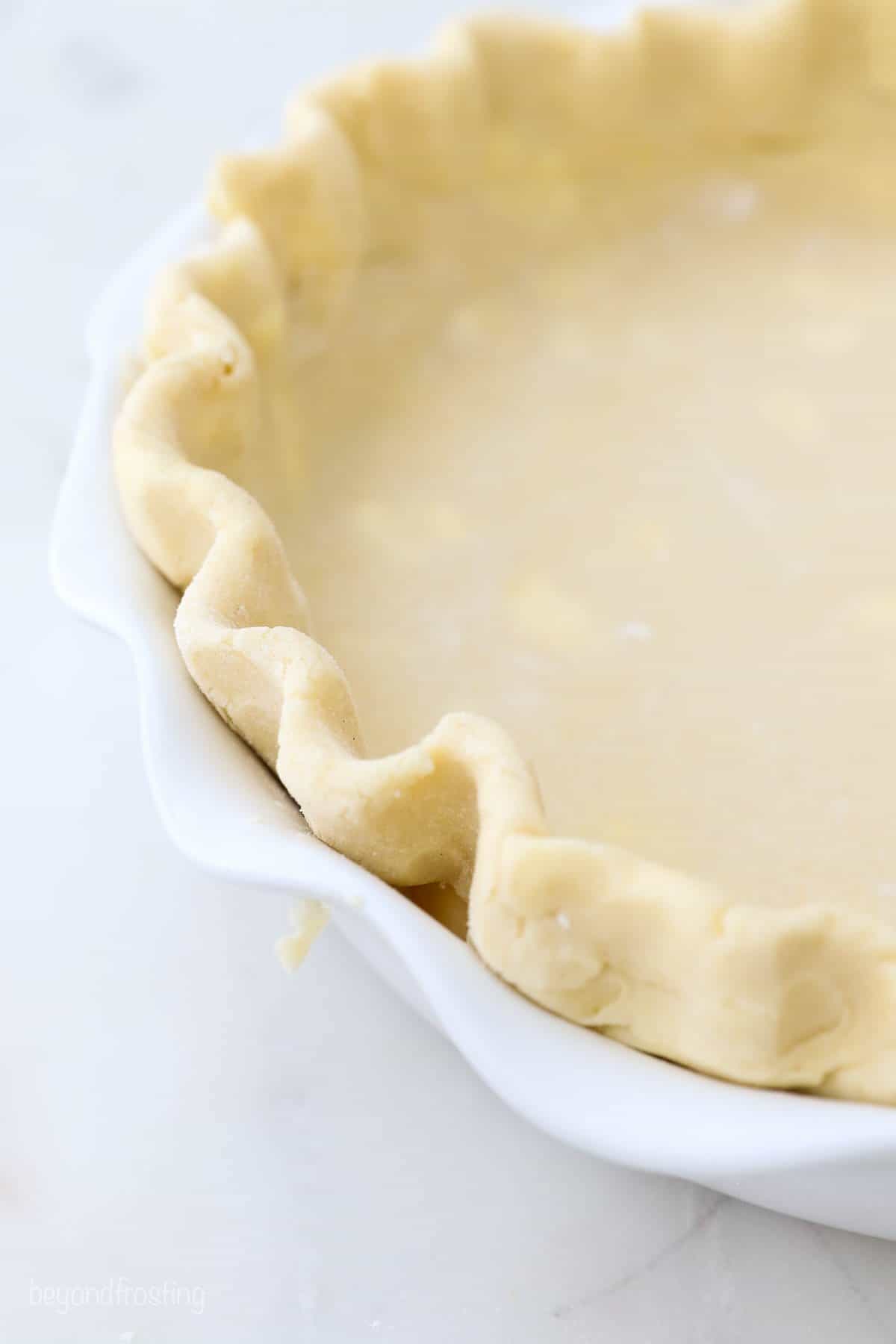 More Tips for Making Perfect Pies
Here are some last-minute pie-making tips for the best homemade pies, every time:
Keep flaky pie crust cold. Whether you're making your pie crust from scratch or using a refrigerated pie crust from the store, cold is key to a perfect, flaky crust. Keep the pie dough chilled in the fridge until you're ready to use it.
Fill the pie enough. Raise your hand if you've ever poured pie filling into the crust before baking, only to have a skinny pie emerge on the other side. Chances are, you're not filling – or even overfilling – your pies enough. Most no-bake and top-crust pies can go right up to the brim and then some. The exception to this rule is uncovered pies (i.e. pumpkin pies), which shouldn't be overfilled as they may bubble over in the oven.
Use pie weights when par-baking a crust. This is a simple hack for smooth, even crusts without any warping or bubbling. Lay a piece of parchment over the crust before baking, and fill it with either store-bought pie weights, or use dried beans. After the crust is baked, lift out the weighs with the parchment paper.
Let your pies set completely. This goes for both baked and no-bake pies. As tempting as it is to carve into a freshly made pie, resist. Cutting into a hot or cold pie too early will lead to a big ol' oozy mess.
13 Must-Make Homemade Pie Recipes
Ready to bake some homemade pies? Below is a round-up of my favorite recipes that I just know will bake you very happy.