This post may contain affiliate sales links. Please see my full disclosure policy for details
You have to check out these 10 Must Make Homemade Pie Recipes! From chocolate pies to classic pies to the best no-bake pie recipes, there's something here for everyone to enjoy.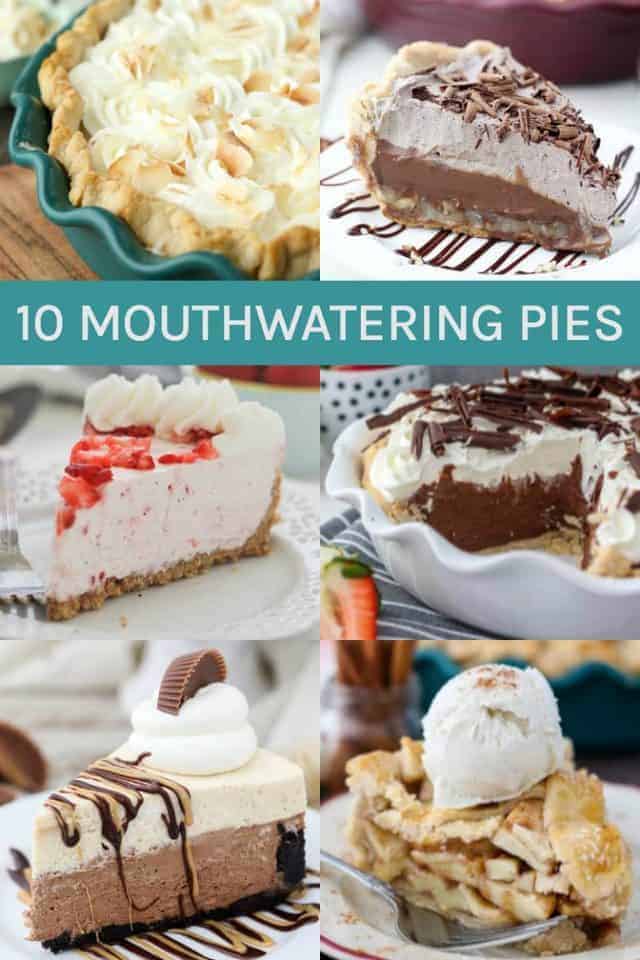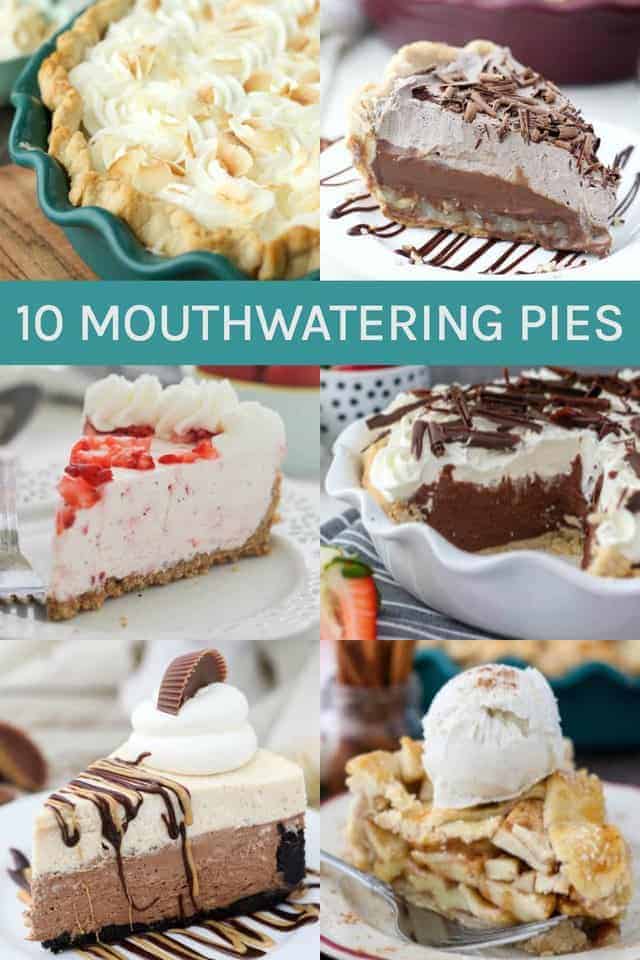 10 Must Make Homemade Pie Recipes
My favorite things about pies is that there's so many different varieties and ways to make them. Personally, I am not the best when it comes to making a crust, but I don't let that hold me back from making amazing pies. The other alternative it to turn to my collection of No-Bake pies- which means easy crusts made of cookies or graham crackers.
Whether or not you're celebrating a PI day, July 4th or Thanksgiving, there's a pie for every occasion. However I definitely subscribe to the idea that you don't need a holiday to make a good pie.
Even though I have dozens and dozens of pie recipes on my blog, I've hand picked the 10 best of for 3 categories: Chocolate Pies, Classic Pies and No-Bake pies. I've since updated this to a include a couple new recipes, so 10 homemade pie recipes is not 12 homemade pie recipes. Which one is your favorite?
The Best Chocolate Pies
This homemade chocolate pudding pie is a from-scratch dark chocolate pudding made without egg yolks and without corn starch. Topped with whipped cream and chocolate shavings, this is the perfect chocolate pie.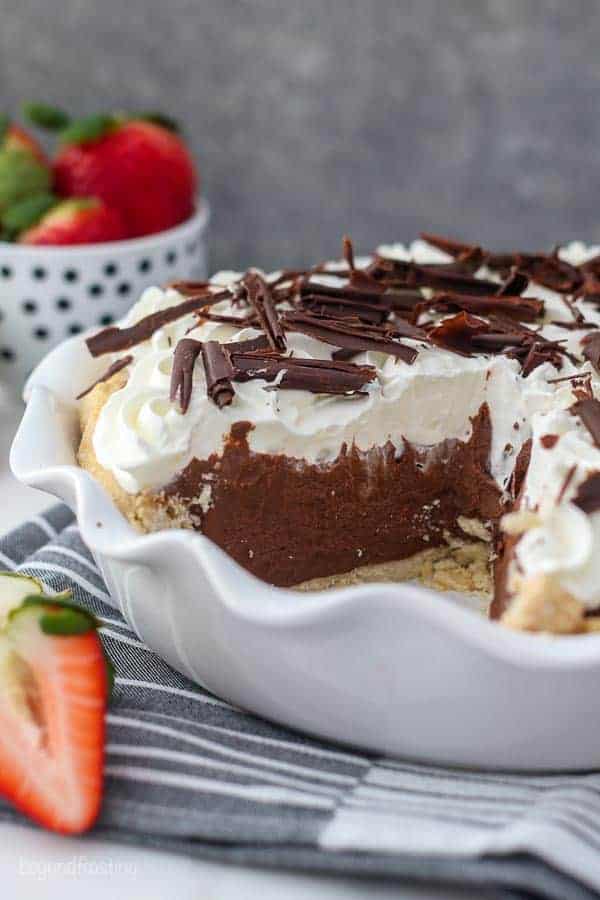 No-Bake Chocolate Marshmallow Pie Recipe
This No-Bake Chocolate Pie is the fluffiest chocolate pie ever. Melted chocolate mixed with cream cheese and marshmallow fluff, this tastes just like a classic Hershey's pie.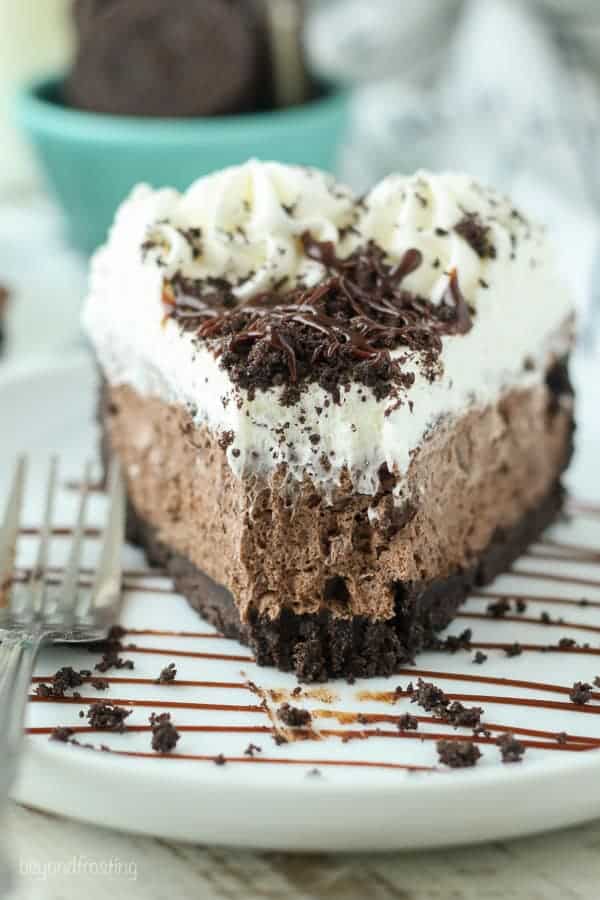 This homemade pie has a layered of coconut pecan filling, a homemade chocolate pudding and chocolate whipped cream on top.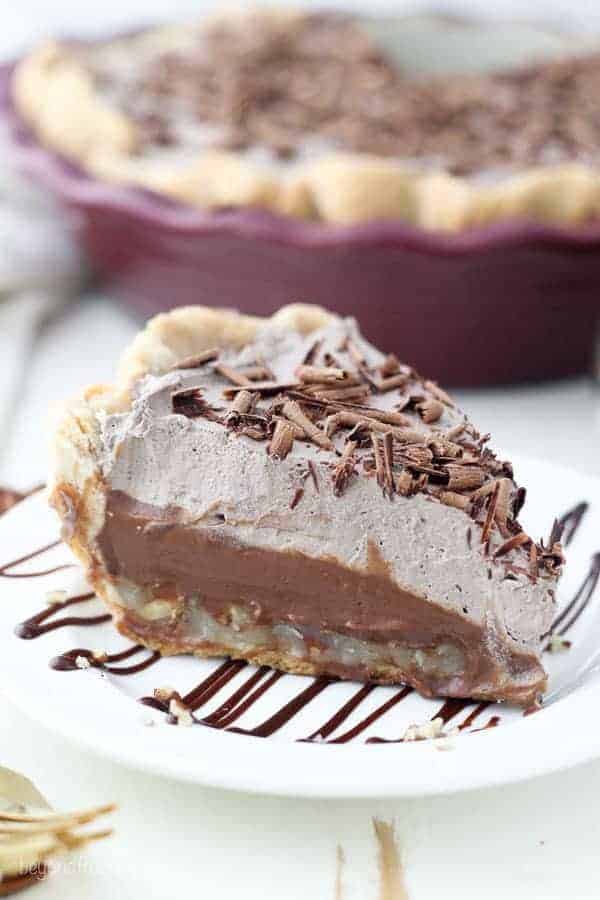 No-Bake Oreo Chocolate Mousse Pie
Rich, fluffy chocolate mousse is topped with a layer of Oreo mousse. Plenty of chocolate and Oreo flavors to go around.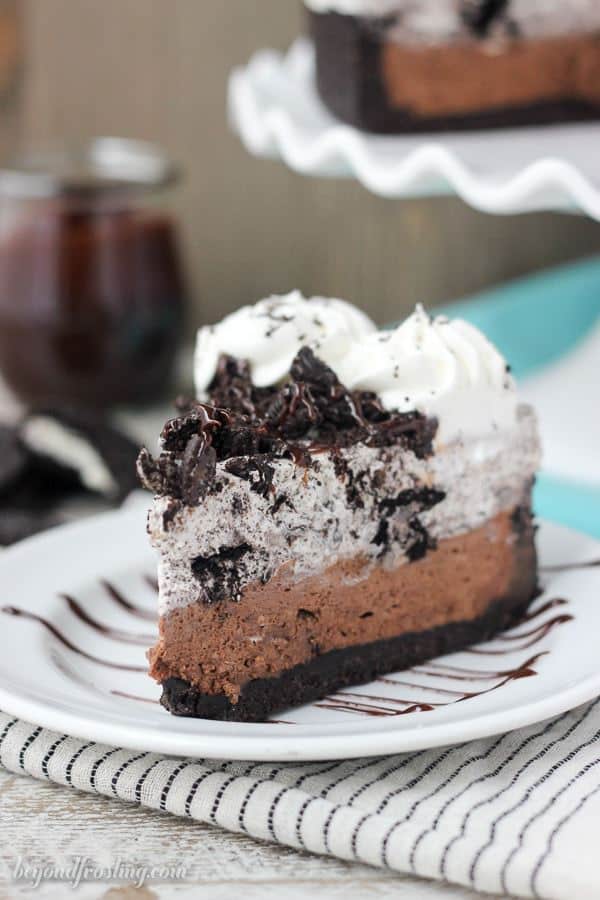 The Best Classic Pies
You don't need a special occasion for a classic apple pie. This one is loaded with cinnamon and topped with an easy lattice crust.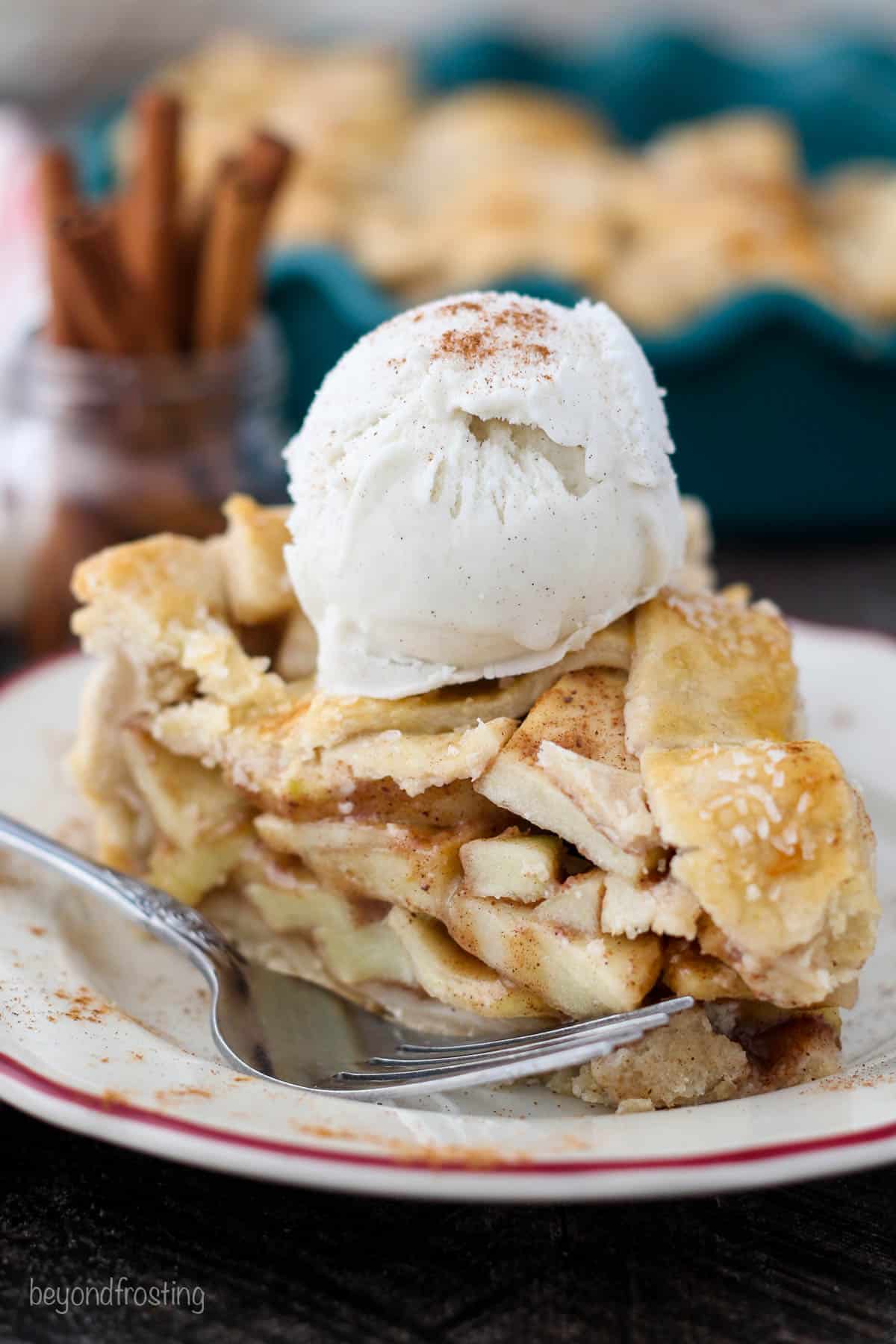 Mouthwatering coconut pudding in a flakey crust topped with whipped cream and toasted coconut.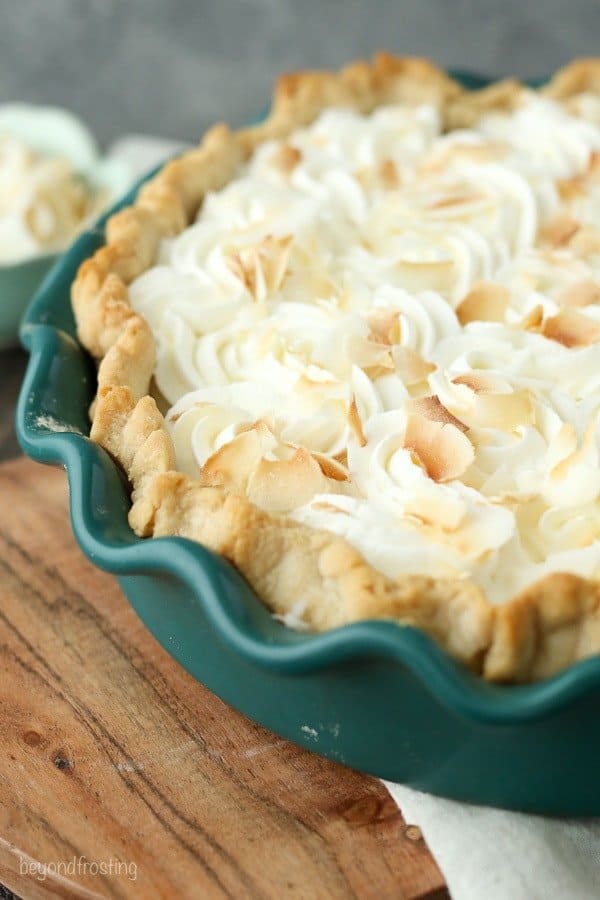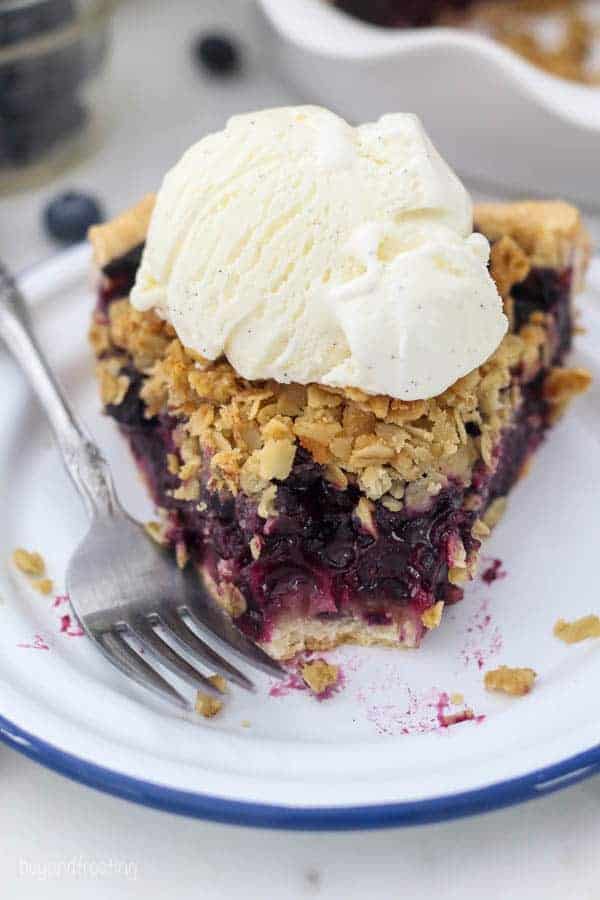 Old Fashioned Coconut Custard Pie
A fluffy coconut custard filling baked in a flakey pie crust.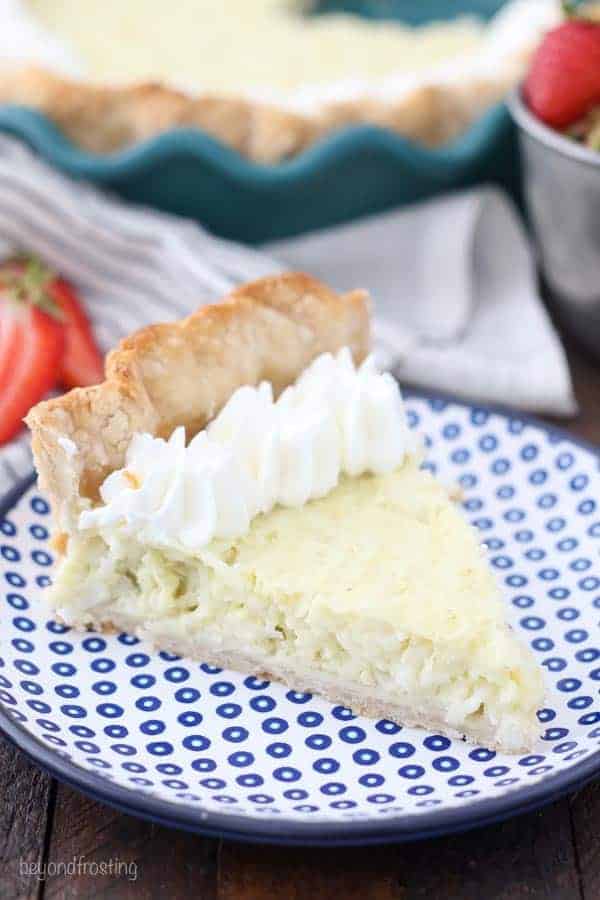 The Best No-Bake Pies
Peanut Butter Chocolate Mousse Pie
The buttery Oreo crust is filled with a light and fluffy chocolate mousse followed by an easy, silky, peanut butter mousse.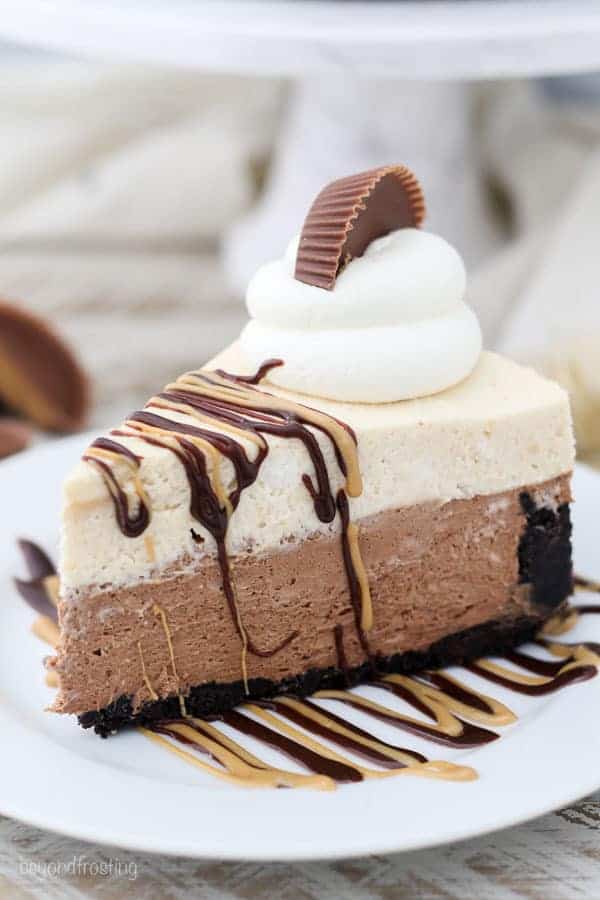 A fluffy, smooth strawberry cheesecake with marshmallow crème. This is the best no-bake strawberry pie that you'll ever have!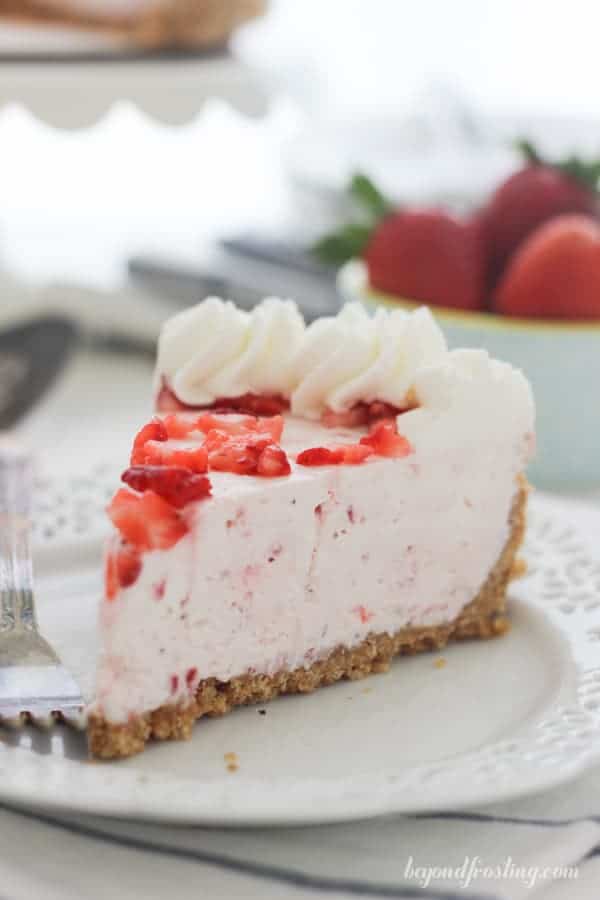 The from-scratch bourbon butterscotch pudding is made with brown sugar, butter and bourbon. Plus this pie is topped with a bourbon whipped cream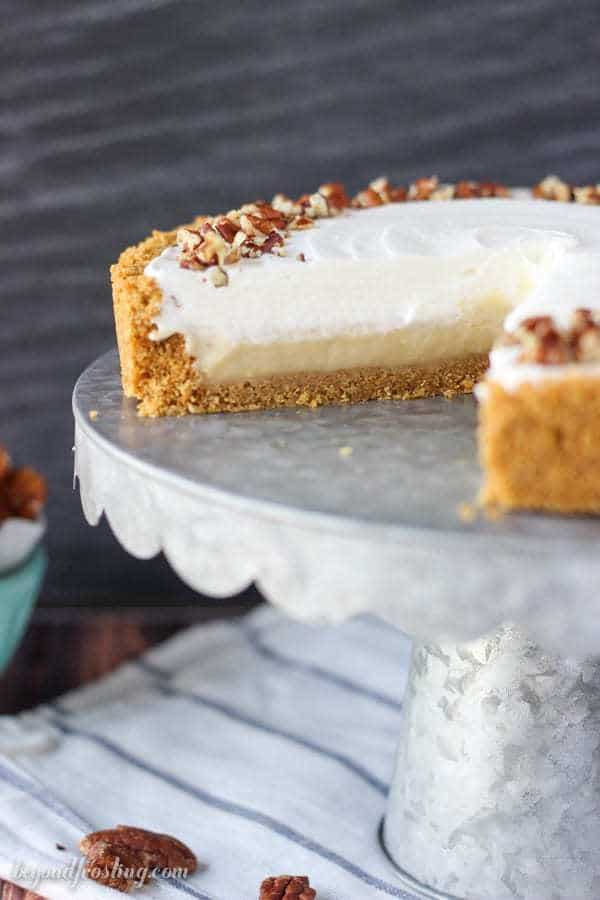 Follow Beyond Frosting:
Facebook | Twitter | Pinterest | Instagram | Bloglovin
If you love no-bake recipes, be sure to check out my cookbook, No-Bake Treats!