This post may contain affiliate sales links. Please see my full disclosure policy for details
We all know how stressful this time of year can be and menu planning is no exception. I've pulled together my most popular Christmas desserts year over year and mixed in a few new recipes along with some of the my readers favorites. There's peppermint, pumpkin, eggnog and of course, chocolate!
I've carefully selected these recipes which can all be prepared in advance to take the stress out of your holiday baking. There's cookies, pies, cupcakes and cakes and no-bake desserts. There's a little something for everyone.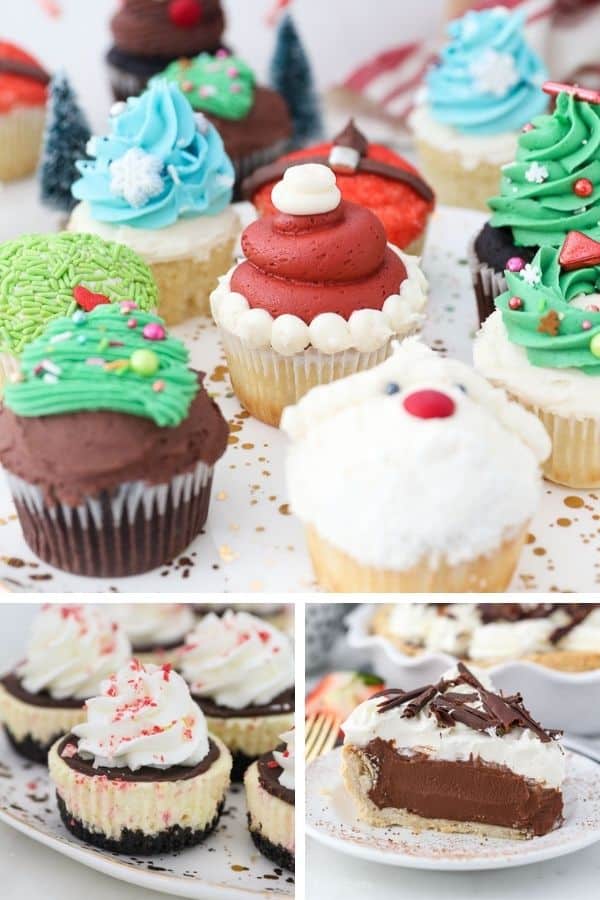 I've round up my favorites in a separate post, but a couple of my most popular Christmas Cookies include sugar cookies and Snickerdoodles. Here's a list of my best Christmas Cookie recipes.
These are the sugar cookies I grew up on. They're soft and buttery, they hold their shape, and it's an easy, no-fuss recipe and only 30 minutes to chill the dough.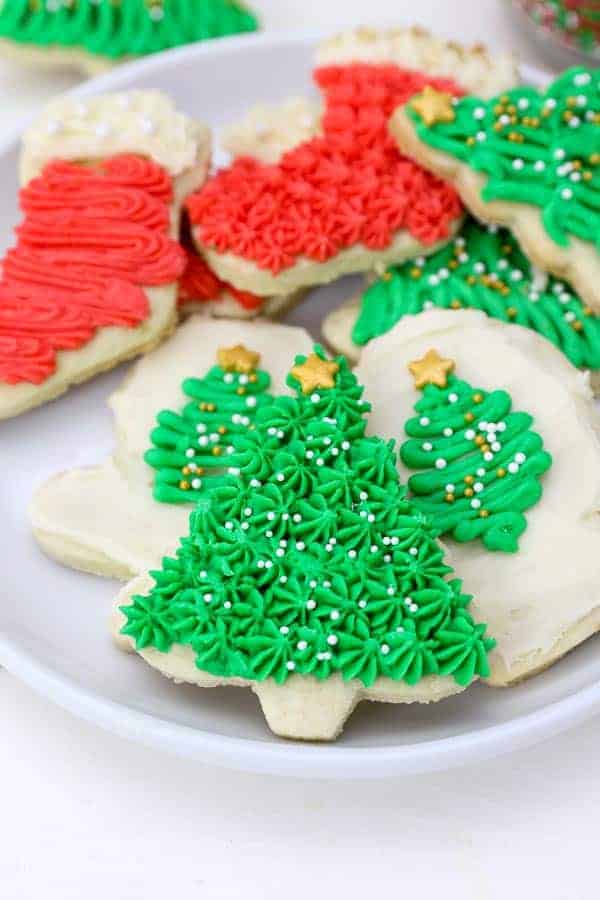 Without a doubt, once Thanksgiving rolls around, my Snickerdoodle cookie recipe is in my top 5 most popular posts everyday. These are soft and chewy in the middle, crisp on the edges and so buttery they just melt in your mouth.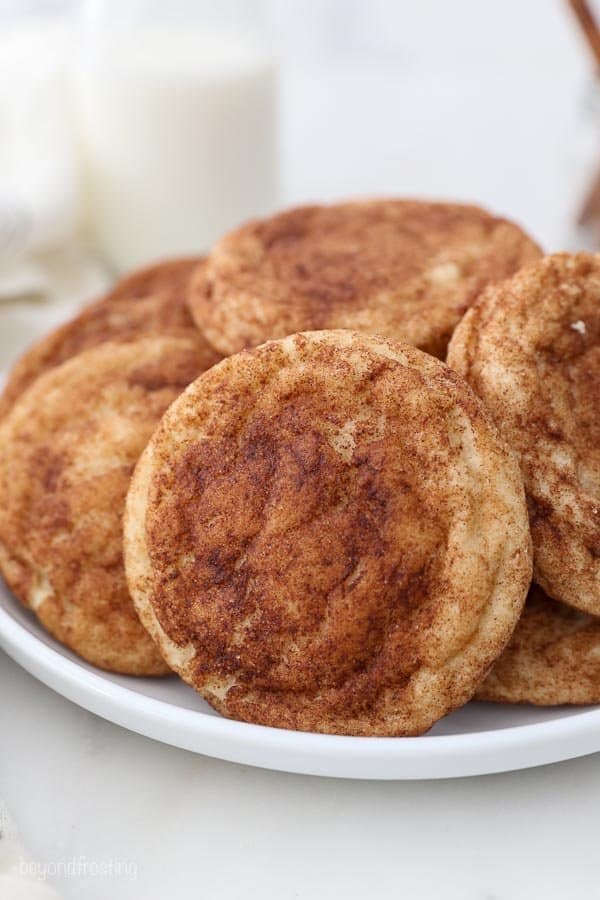 Christmas Cookie Charcuterie Board
I love making a variety of Christmas cookies, and instead of putting out lots of different plates of cookies, I love making cookie boards. This is perfect to incorporate fudge, candy and cookies all in one. I even made a little sugar cookie dip with my mini cutout cookies and vanilla frosting.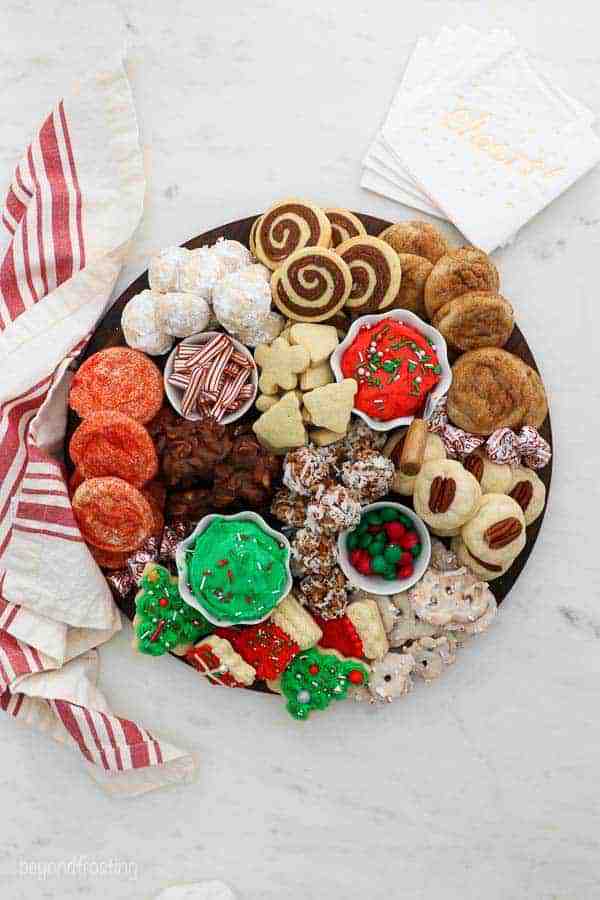 The best Christmas Cupcake Recipes
There's nothing better than a themed cupcake! This tutorial shows you 8 easy cupcake designs you can make at home with step by step instructions and equipment for each design. You can make these with a basic chocolate or vanilla cupcake.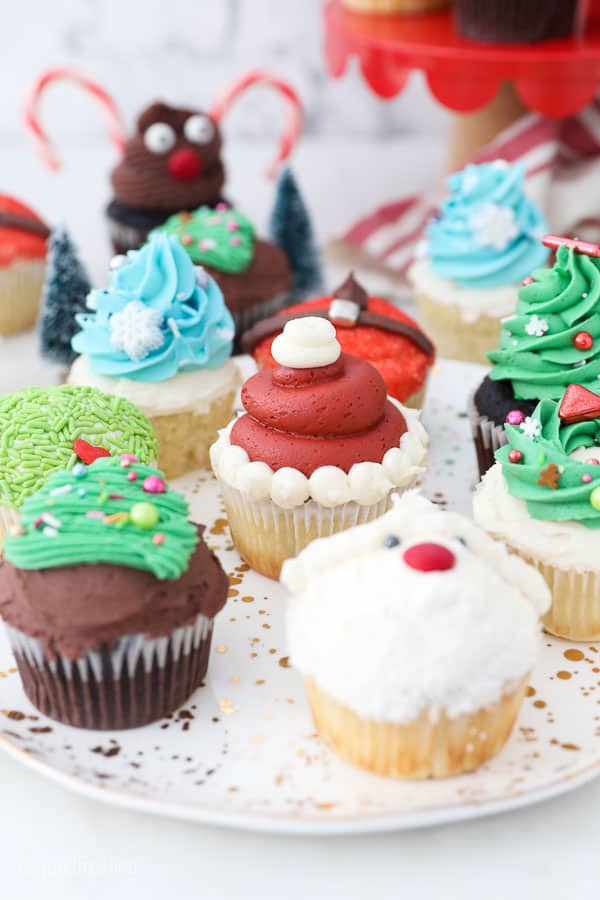 Gingerbread Cupcake with Cookie Frosting
This recipe is my classic gingerbread cupcake recipe but topped with a gingerbread cookie frosting.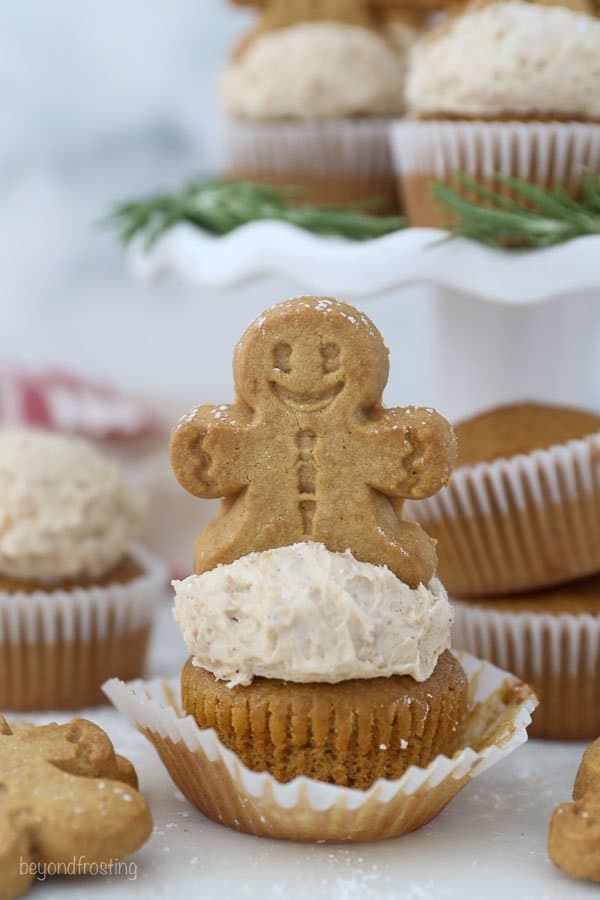 Christmas Tree Pull Apart Cake
Instead of making individual cupcakes, you can put them together to create a cupcake cake. They're are fun to make and always leave an impression. I'll teach you how to put this together step by step.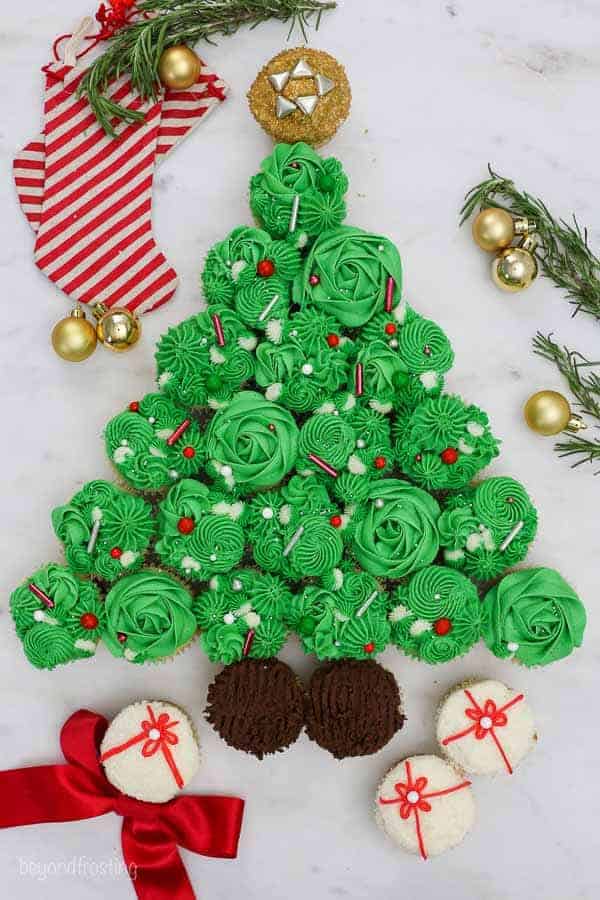 Spiced Rum and Eggnog Cupcakes
A little rum and a little eggnog go hand and hand. These homemade cupcakes are no exception. There's no lack of flavor here between the cupcakes and the frosting and spices.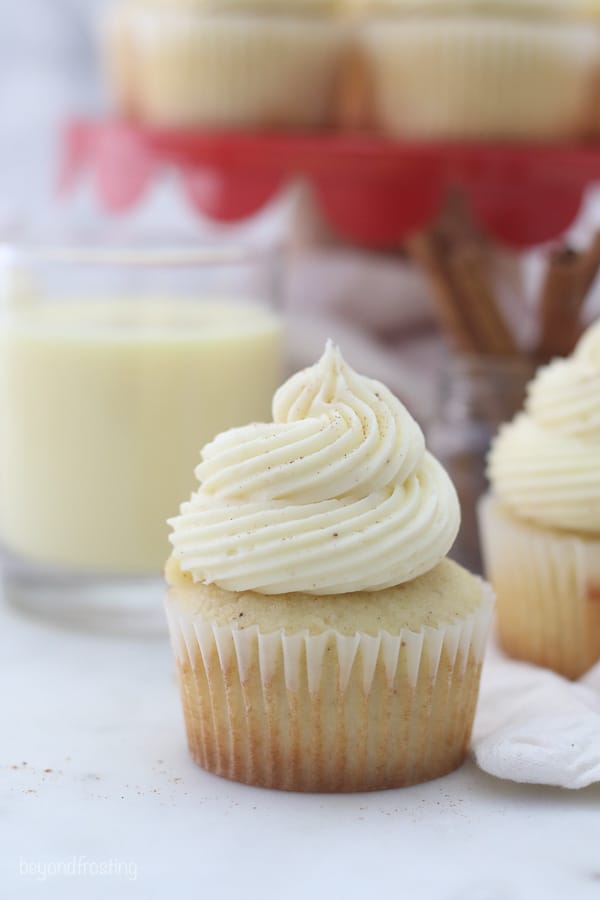 As soon as September hits, my pumpkin cupcakes are another one of my top most popular recipes for the fall and winter season. These are so moist and fluffy and topped with my favorite cream cheese frosting.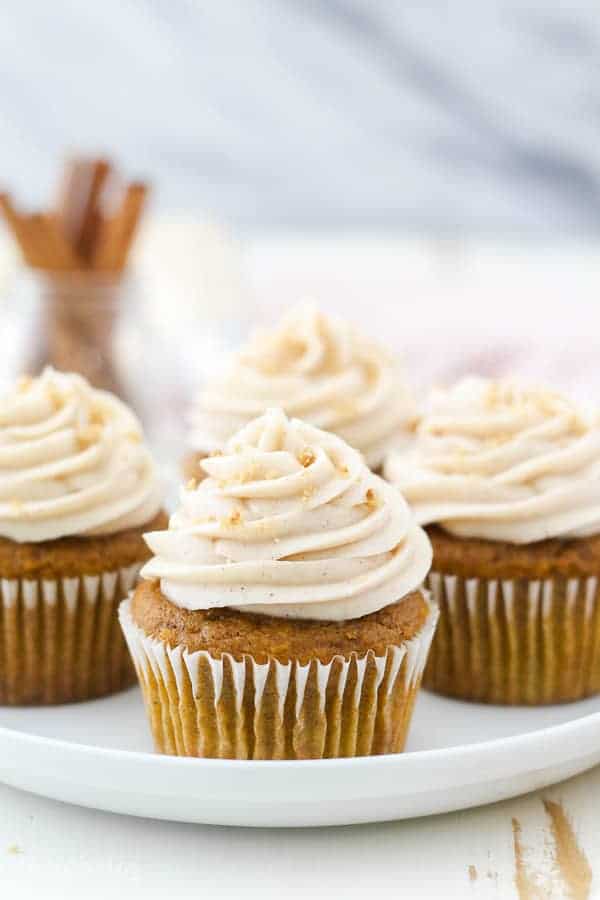 Peppermint Recipes
Mini Peppermint Bark Cheesecake
Mini desserts are perfect for the holidays because you can have several different desserts, just in smaller potions. These are baked in a cupcake pan, so they just the right size. Creamy peppermint cheesecakes with a layer of chocolate ganache and whipped cream. Plus you can halve this recipe to make only 8 cheesecakes!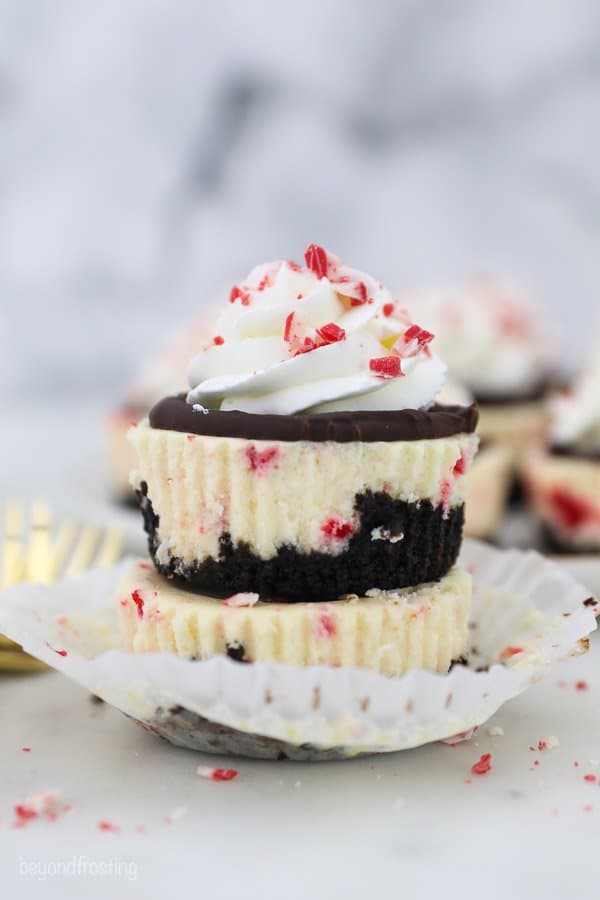 When you don't want to make cut out cookies, but you still want some sugar cookies, try my easy sugar cookie bars. No chilling the dough! These are peppermint flavor, but you can simply swap out the extract for vanilla or almond. I'm obsessed with the way these are decorated, and I shared the step by step decorating instructions.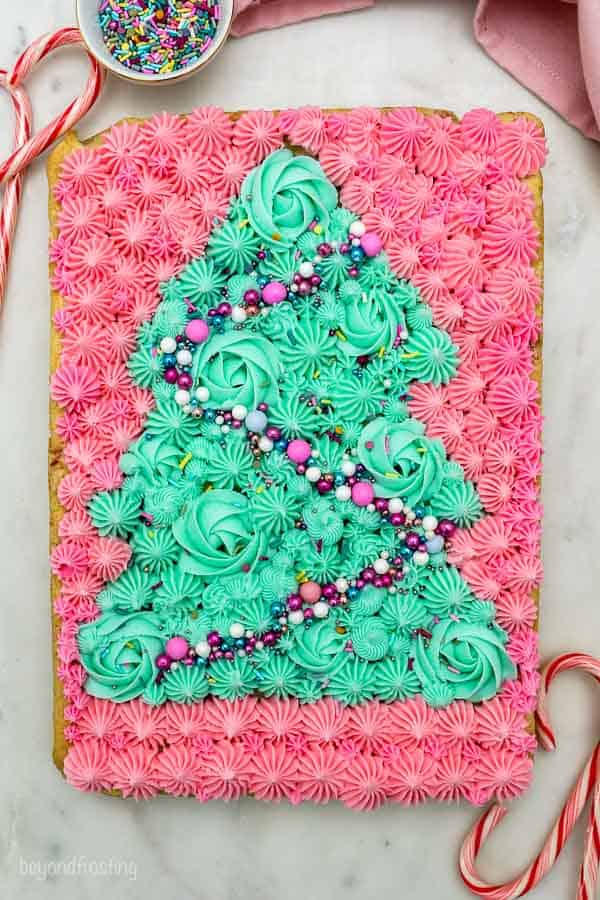 White Chocolate Peppermint Cheesecake
No-Bake recipes are necessary for the holiday season when your oven is working overtime. These are the perfect dessert to make ahead of time. My white chocolate peppermint cheesecake has crunchy Andes peppermint chocolate in the filling.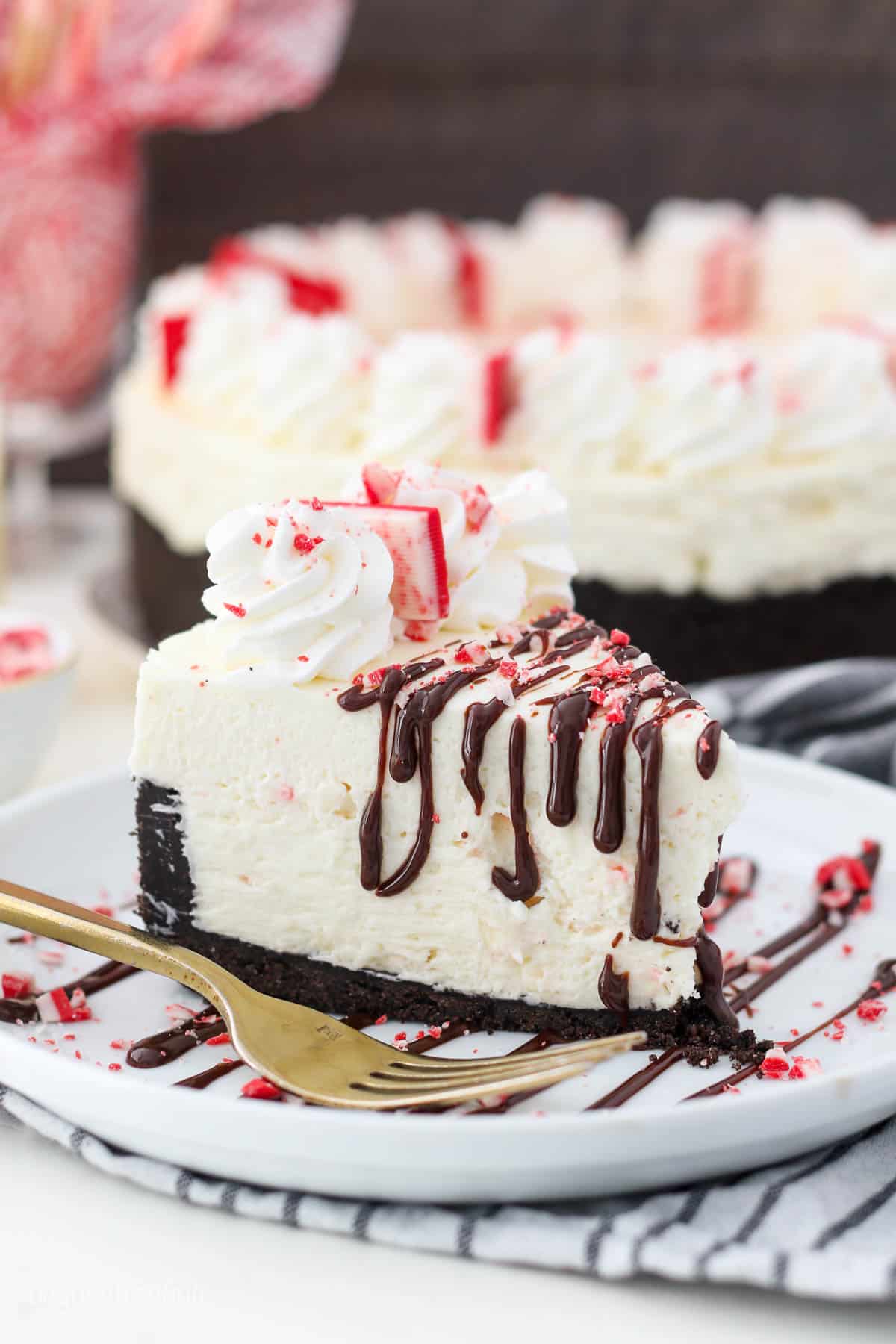 Peppermint Hot Chocolate Poke Cake
You've never had a cake like this before! A red velvet cake with a touch of peppermint flavor, a peppermint white chocolate pudding filling and my signature hot chocolate whipped cream. This is the perfect Christmas cake.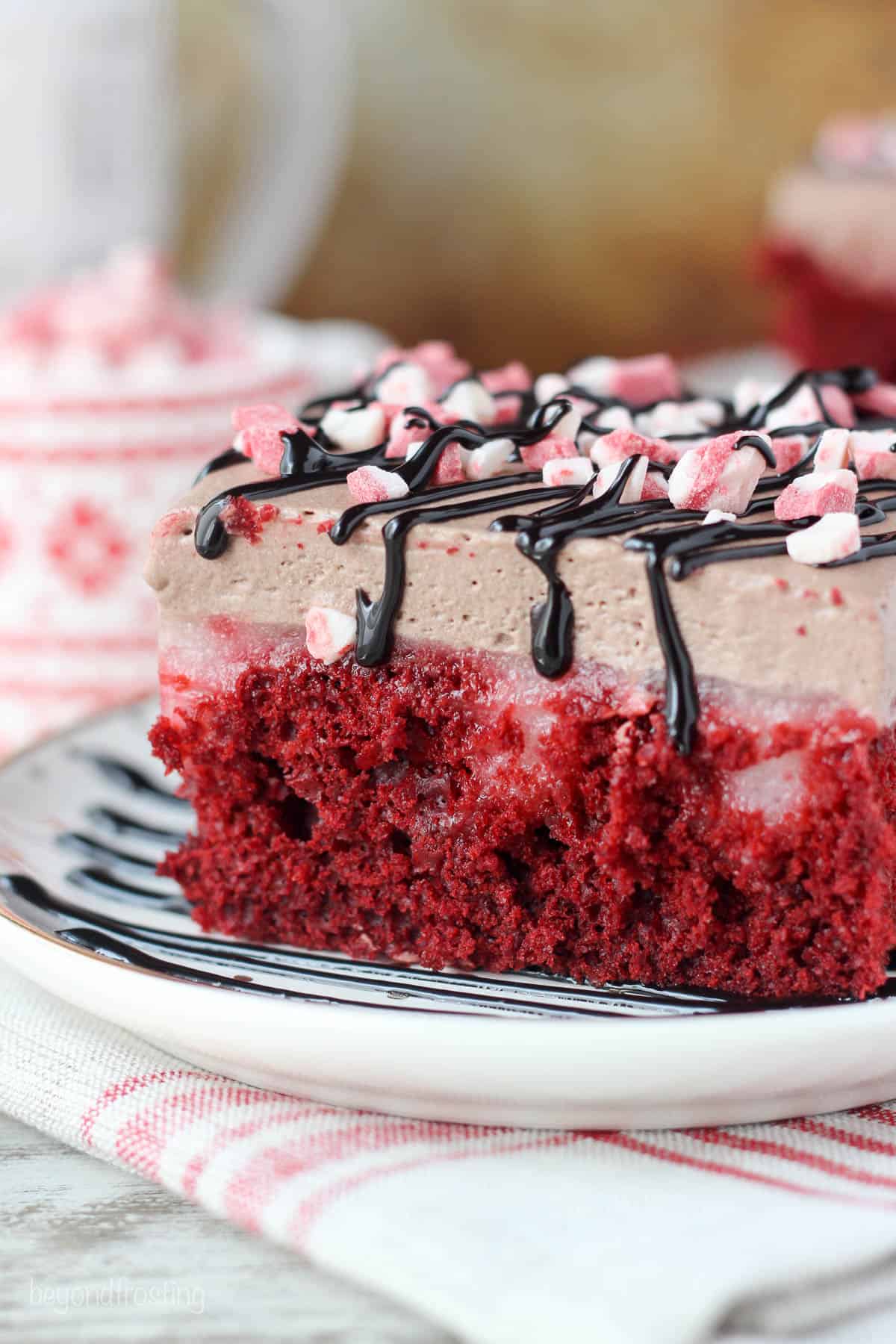 Layers of my favorite chocolate cake and frosted with a white chocolate Swiss Meringue buttercream and sprinkled with peppermint.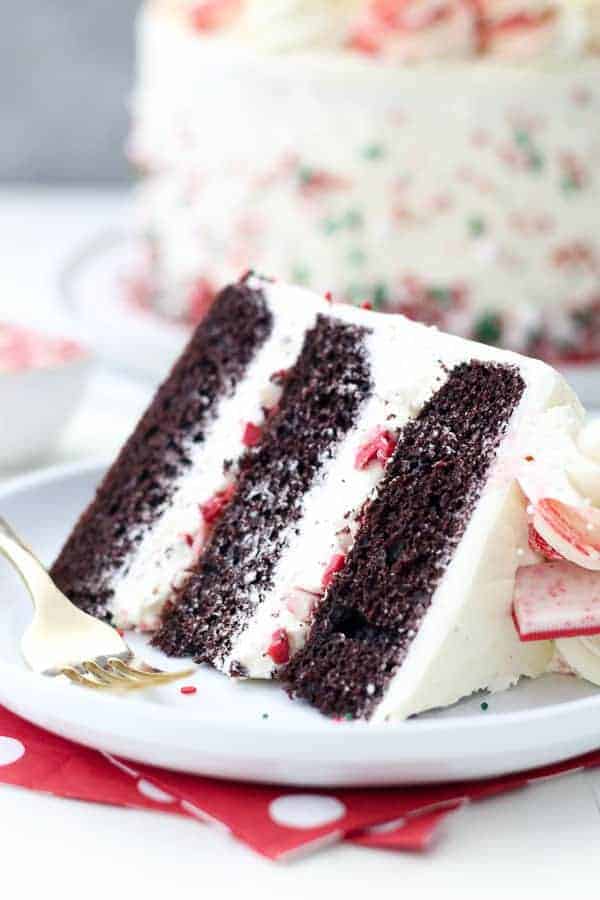 My most popular Pie Recipes
This rich chocolate pie is a homemade chocolate pudding with a traditional pie crust and whipped cream. The filling is made on the stovetop and can be made in advance. If you love chocolate cream pie, this one is perfect for you. There's no eggs yolks or gelatin in this recipe.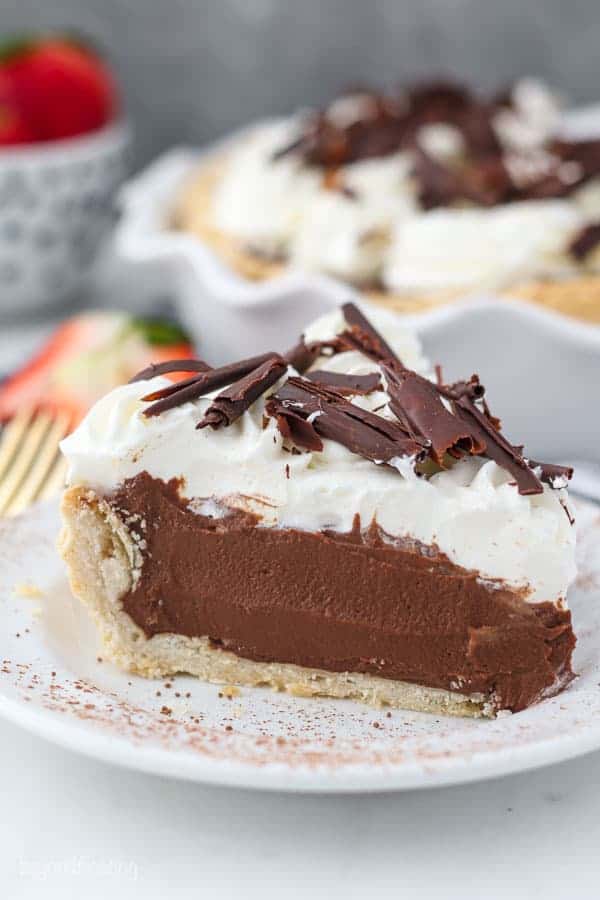 This chocolate pudding pie is lighter in texture than my chocolate cream pie and more similar to the consistency of instant pudding. It's made with a graham cracker crust and topped with whipped cream. This pie will last 2-3 days and can also be made ahead of time, but it's best within the first 24 hours.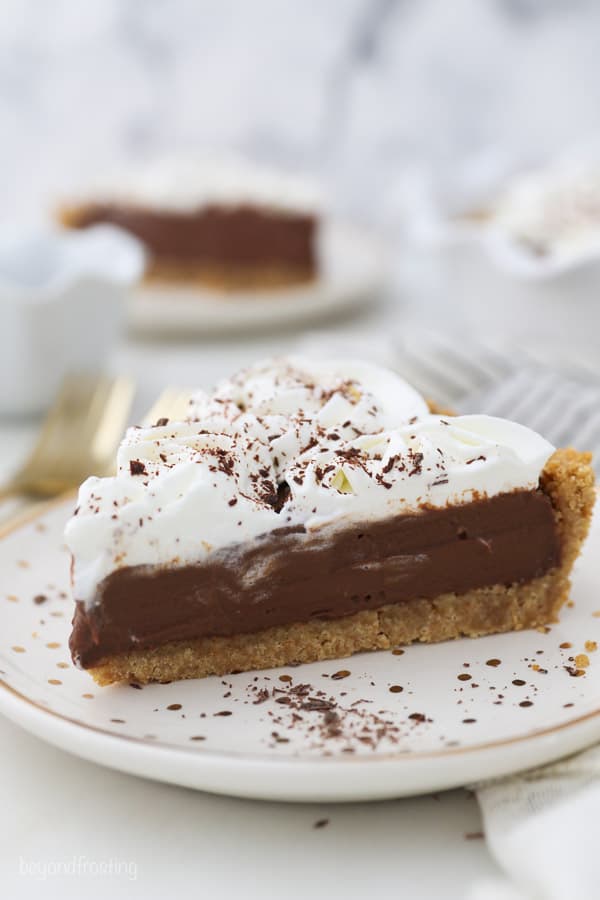 Coconut Cream Pie is one of my favorite pies. This homemade custard filling is made with shredded coconut and sweetened condensed milk. I've got no problem finishing a slice or two of this pie.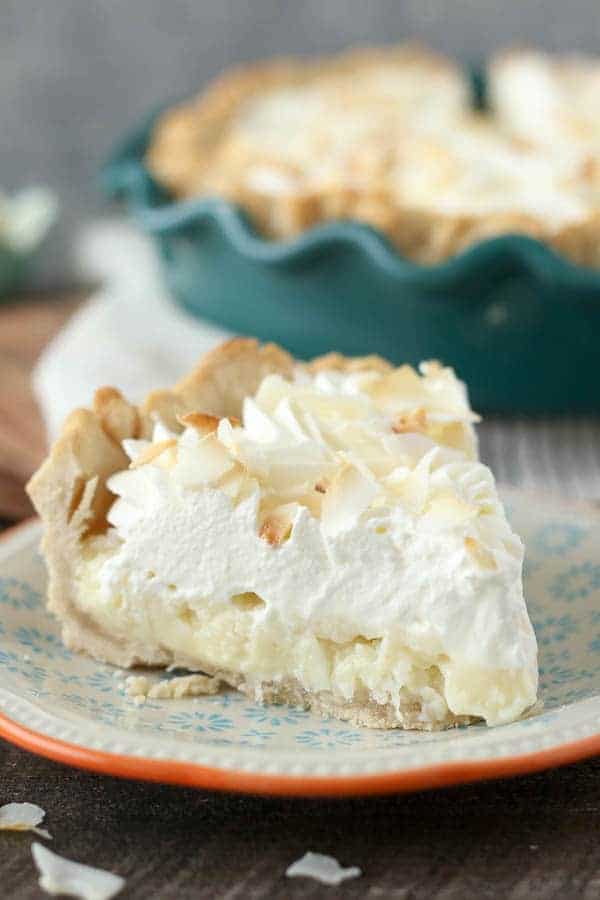 No-Bake Recipes
No-bake desserts are always great for the holidays because you can often times make them ahead of time and recipes like no-bake cheesecakes can be frozen ahead of time, taking the stress out of planning for last minute desserts. Here are three no-bake desserts served individual, and these are great for small groups as well.
You've never had a Peanut Butter Pie quite like this one. It's the lightest and fluffiest pie ever in thanks to the marshmallow fluff in this recipe.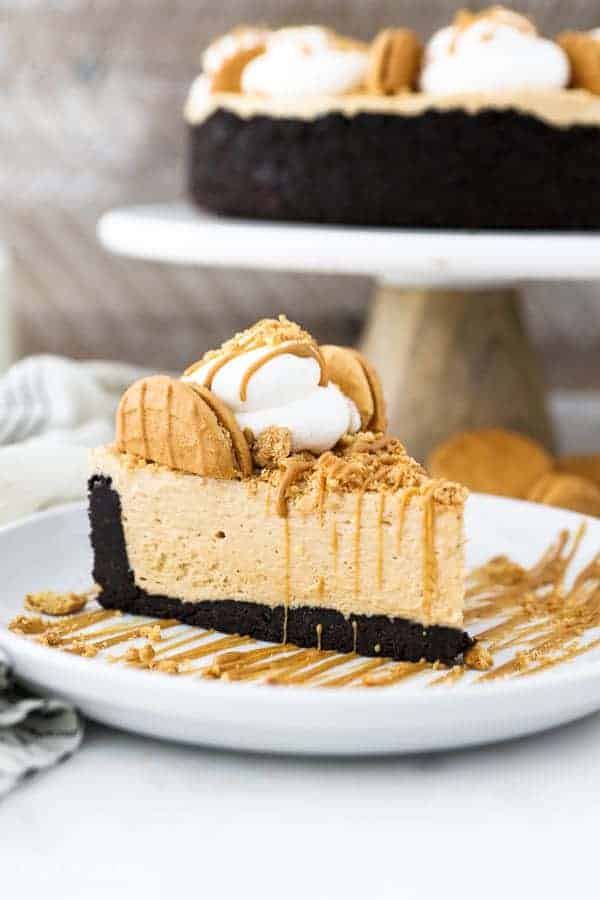 Homemade eggnog cheesecake layered with gingersnaps and dulce de leche. These parfaits combine the best of holiday flavors with these mini trifles.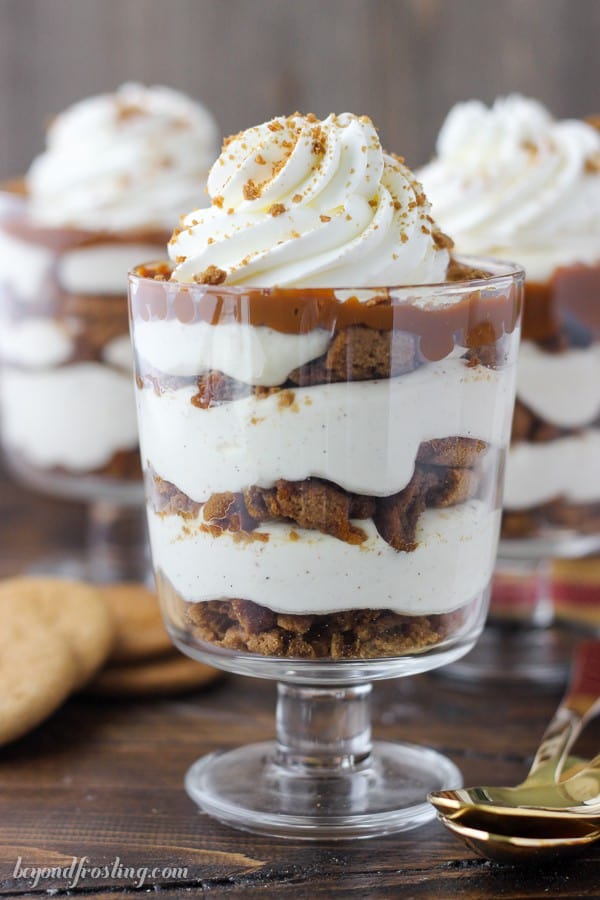 As if apple pie couldn't be any better, this no-bake cheesecake is topped with a stovetop apple pie filling and fresh whipped cream. It's the perfect dessert mash up.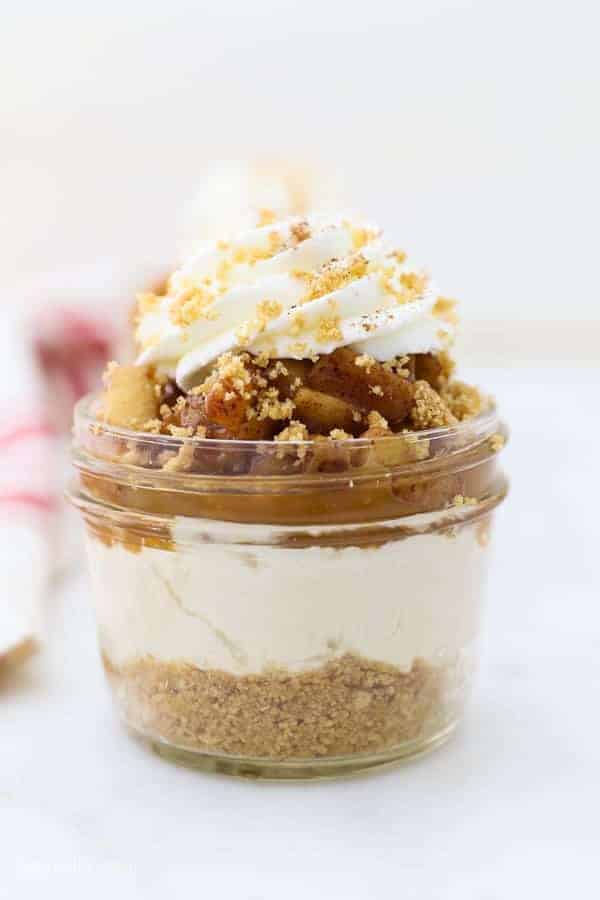 A homemade chocolate pudding spiked with red wine. These are rich, luscious and the perfect after dinner treat.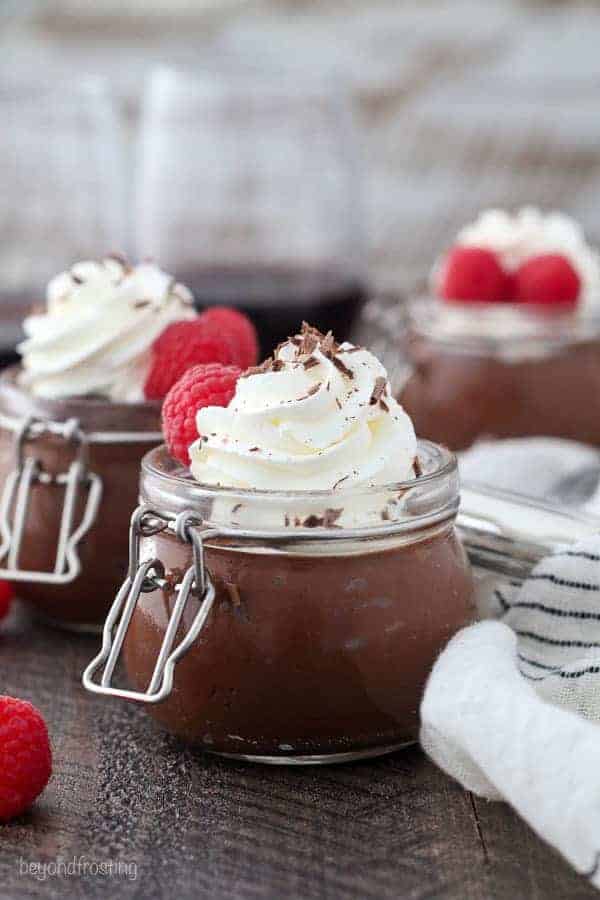 Best of Beyond Frosting Recipes
My easy vanilla cake recipe makes the perfect dessert for any occasion. You can dress this up for the holidays with flavored buttercream, color your frosting and decorate your cake for a festive celebration. Readers rave about how moist this cake is. This can also be made as cupcakes or a layer cake. Only 10 minutes to prepare the batter, you'll love this quick and easy cake recipe.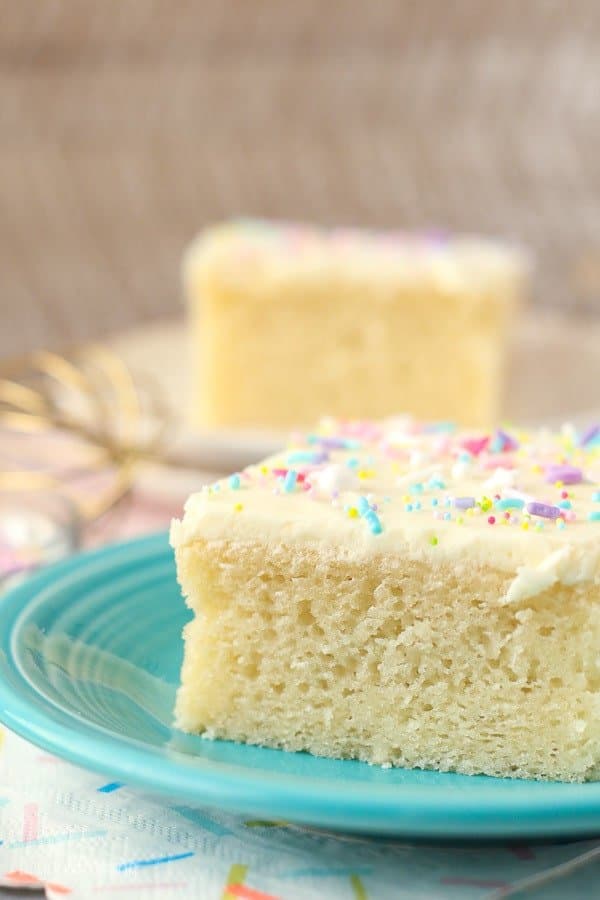 If you've more of a chocolate cake person, this recipe is for a 3 layer chocolate cake with chocolate buttercream and chocolate ganache. It's rich and fabulous. If you need something smaller, you can make this cake in a 9×13 inch pan or it makes 24 cupcakes.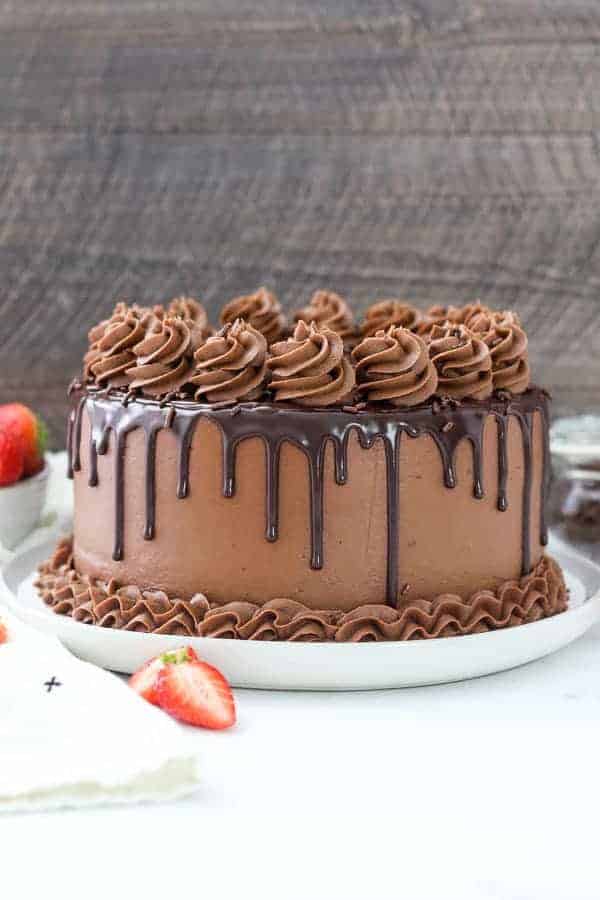 Cheesecake is always a popular Christmas dessert, but every year this No-Bake Oreo cheesecake is one of my most popular desserts at Christmas time. I shared my secret to making the perfect filling with white chocolate and plenty of chunky Oreos.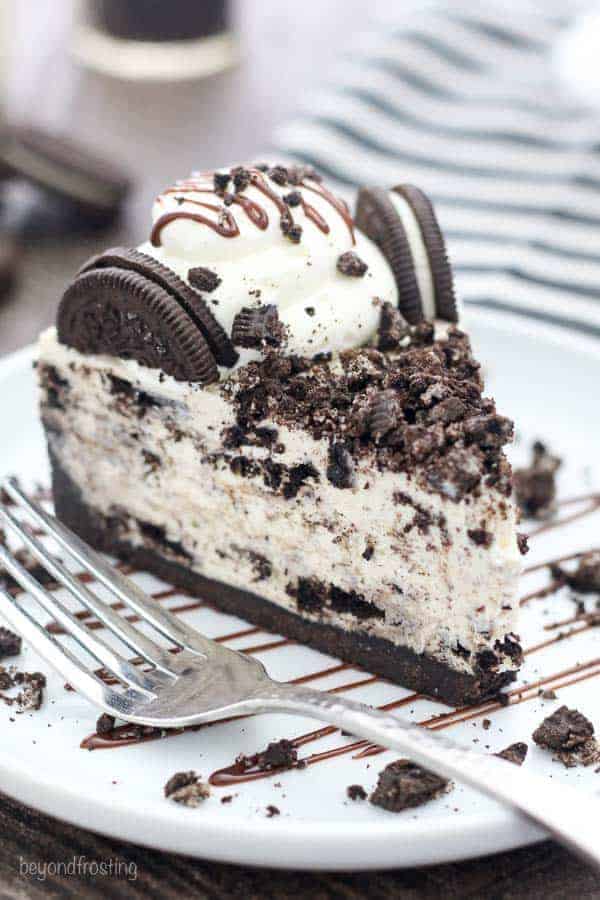 This recipe never disappoints. It's a three layer cake with a coconut custard filling, a thin layer of cream cheese frosting and it's covered in toasted coconut. It's a bit more work for this cake, but so worth it!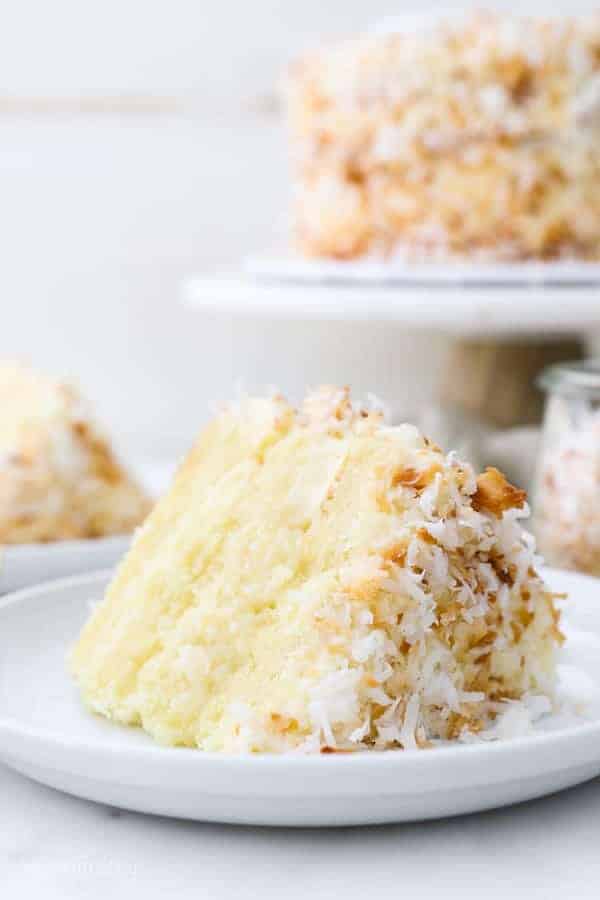 This may be an unconventional holiday dessert, but this cake is always a hit. Three layers of moist vanilla cake with a homemade strawberry filling and finished with a mascarpone whipped cream.