This No-Bake Peanut Butter Marshmallow Pie is straight up amazing. Light, fluffy peanut butter mousse with an Oreo cookie crust is topped with whipped cream, crushed peanut butter cookies and a peanut butter glaze. If you love peanut butter, you might as well make this right now.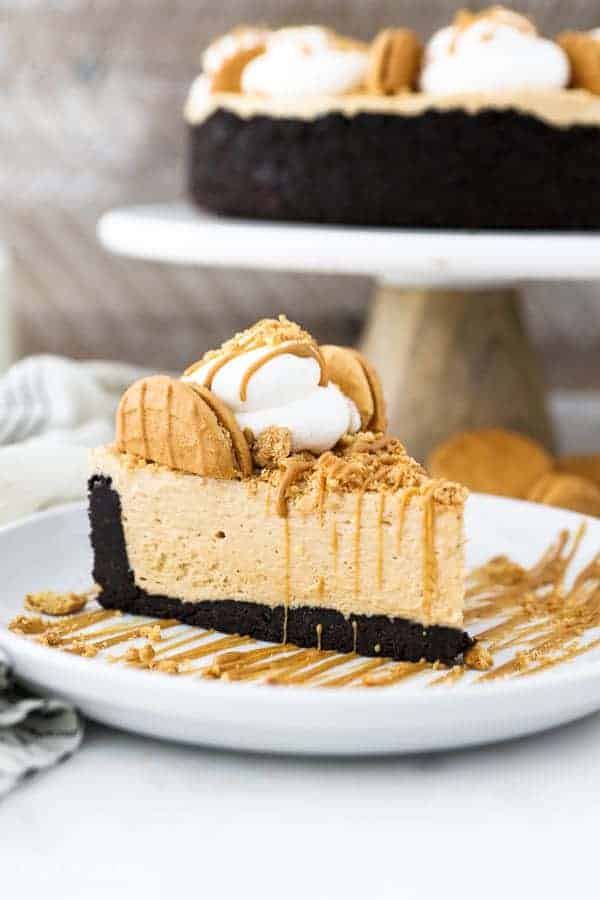 When no-bake desserts meet pie recipes, it's bound to be amazing.
I've actually been making these marshmallows pies for quite sometimes. I have Nutella, Biscoff and chocolate marshmallow pie variations, but I always dreamed of doing peanut butter.
The No-Bake Peanut Butter Marshmallow Pie is the fluffiest peanut butter mousse filling you've ever had. It's made with all the good stuff: whipped cream, cream cheese, peanut butter and marshmallow crème. AKA Marshmallow fluff.
All this peanut butter goodness is layered in an Oreo cookie crust, and it's topped with crushed Nutter Butters, whipped cream and a drizzle of peanut butter.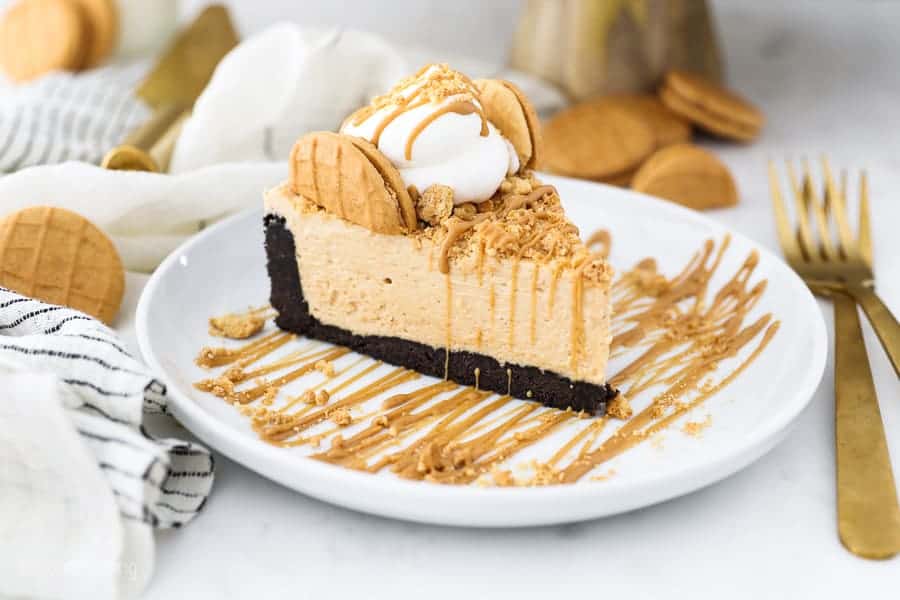 Did you love peanut butter and fluff sandwiches when you were a kid? I certainly did, but also I liked them with bananas too. This is also what inspired my Peanut Butter Marshmallow Cupcakes.
Anyway, I digress.
The filling. It might seem like a lot of work, but it really isn't. Start with a batch of homemade whipped cream, set it aside. Cool Whip can certainly be a substitute here, but homemade whipped cream is so much better!
Then mix together the cream cheese and granulated sugar. I am too lazy to soften my cream cheese, but as long as you spend a few extra minutes beating the cream cheese until it's nice and fluffy, it will be just fine.
It's easier to incorporate the whipped cream once the cream cheese is whipped and fluffy. However, before we do that, you're going to add the marshmallow and peanut butter. Make sure you scrape down the sides of the bowl to get it all well combined.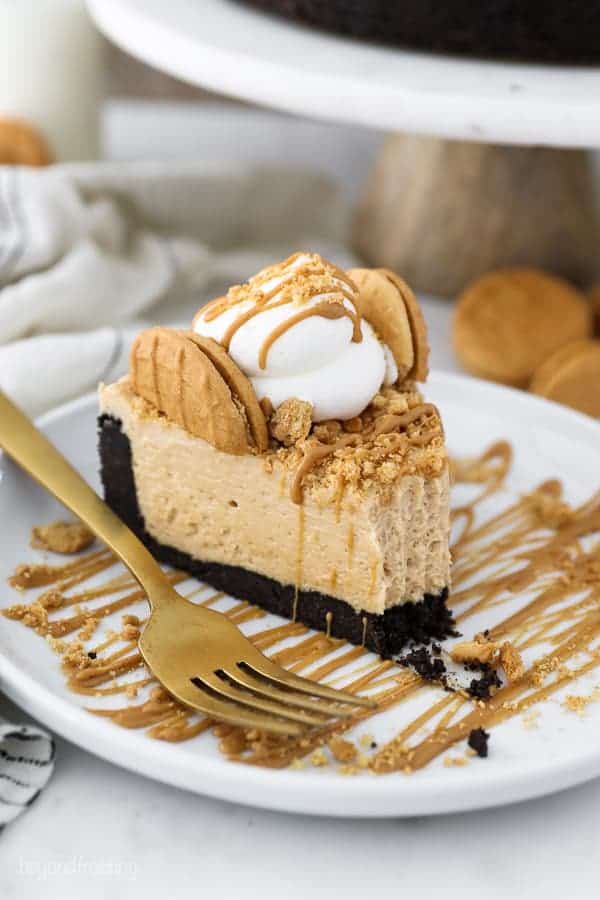 The crust. I chose Oreo cookies because I like the peanut butter and chocolate combination. You could definitely use graham crackers or peanut butter cookies like Nutter Butters. If you want to use Nutter Butters, you'll need 1 ½ regular packages or 1 family size package because there's less cookies a regular package than there is in Oreos.
If you're not familiar with springform pans, make sure you read up on my tips on how to make no-bake crusts in springform pans. It's a game changer.
The No-Bake Peanut Butter Marshmallow Pie is a bit decadent, but I'm not even sorry about it. The filling is so fluffy, it's dreamy.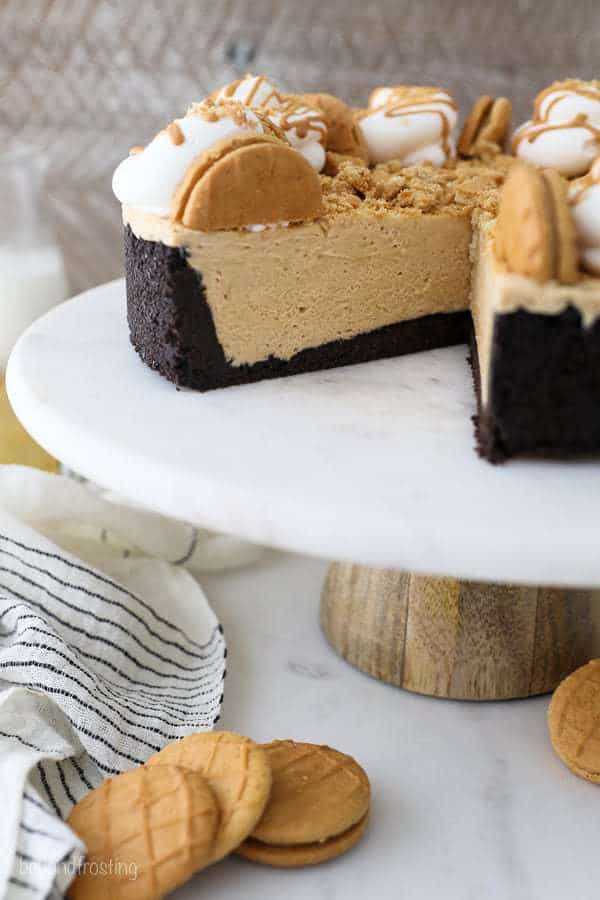 Follow Beyond Frosting:
Facebook | Twitter | Pinterest | Instagram
If you love no-bake recipes, be sure to check out my cookbook, No-Bake Treats!
You might also like:
No-Bake Peanut Butter Chocolate Mousse Pie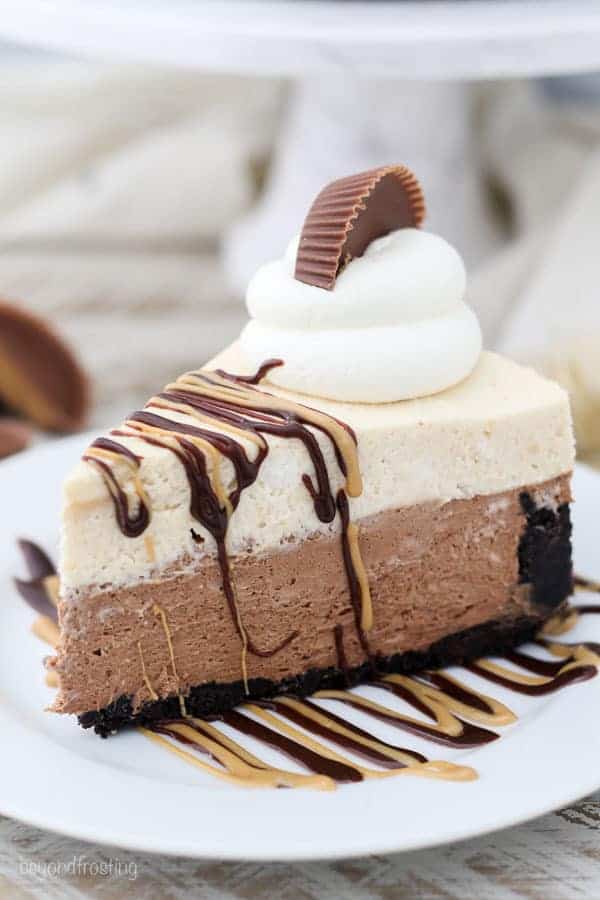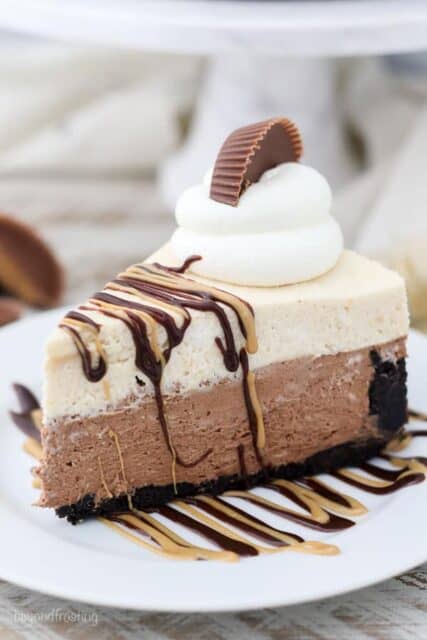 No-Bake Peanut Butter Banana Pie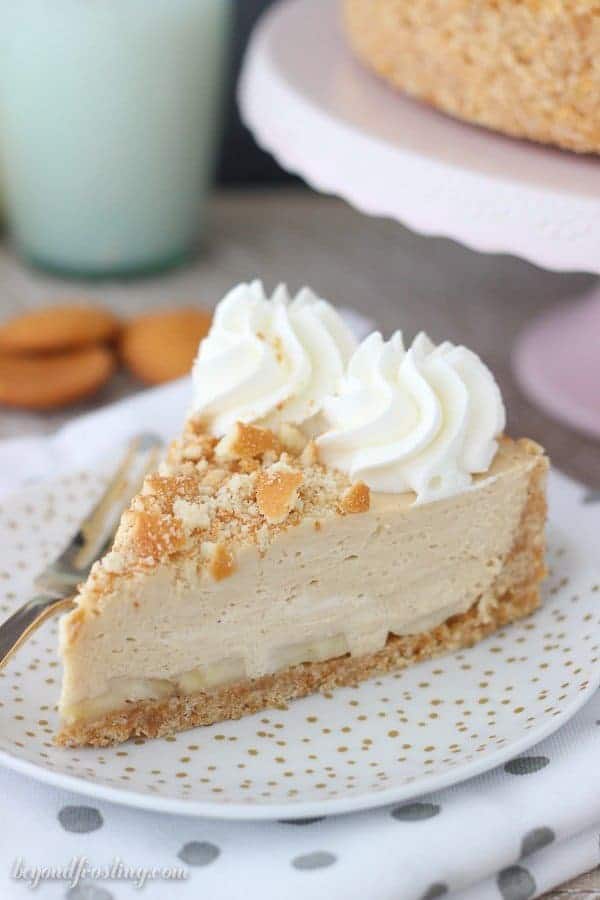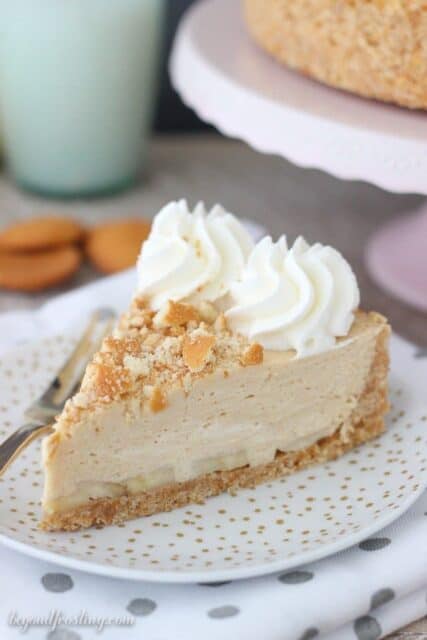 Peanut Butter Brownie Mousse Pie