This post may contain affiliate sales links. Please see my full disclosure policy for details
The Best Desserts for July 4th
I don't know about you but besides chips and dip, my favorite part of the BBQ is always the desserts. You can just have one dessert either, there needs to be options to choose from and bonus points if it's red, white and blue.
Here you'll find my favorite (and festive) dessert ideas for a 4th of July party. Some of these recipes are great to prepare ahead of time to avoid any last minute stress!
Patriotic Cakes and Cupcakes
This is my classic vanilla cake recipe all dressed up for the 4th. You'll love this easy cake recipe, it comes together in minutes. Plus the vanilla frosting is to-die-for!
This is perfect for parties! Grab and go cupcakes decorated like an American Flag. You'll need 24 cupcakes and a batch of my vanilla frosting. The best part is, you can make this with any flavor of cupcake you want!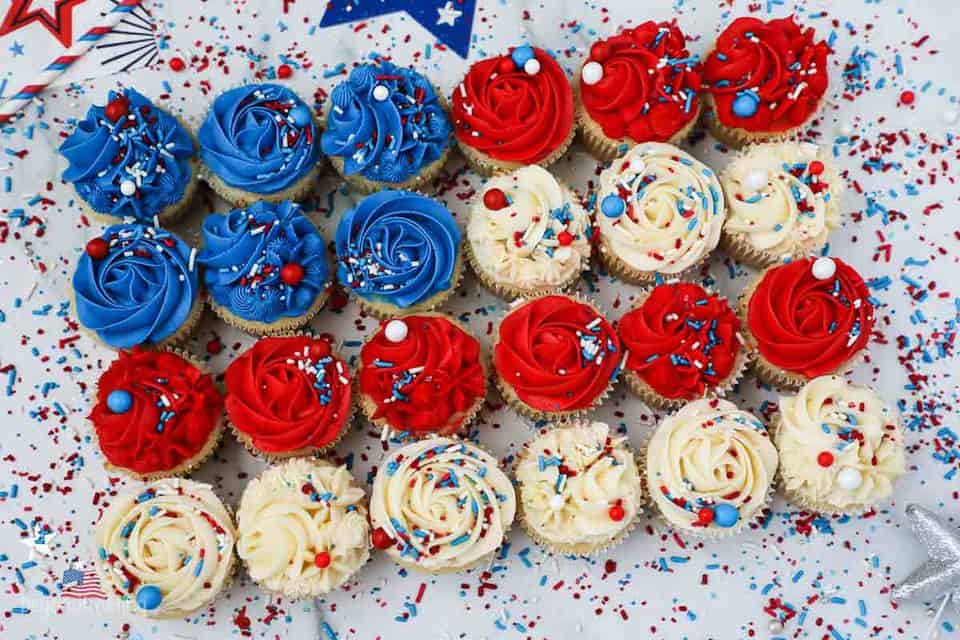 Your friends will love the tye dye cake made with red, white and blue cake batter. Poke cake are always a hit! Plus you can decorate this one with fresh fruit to also look like a flag.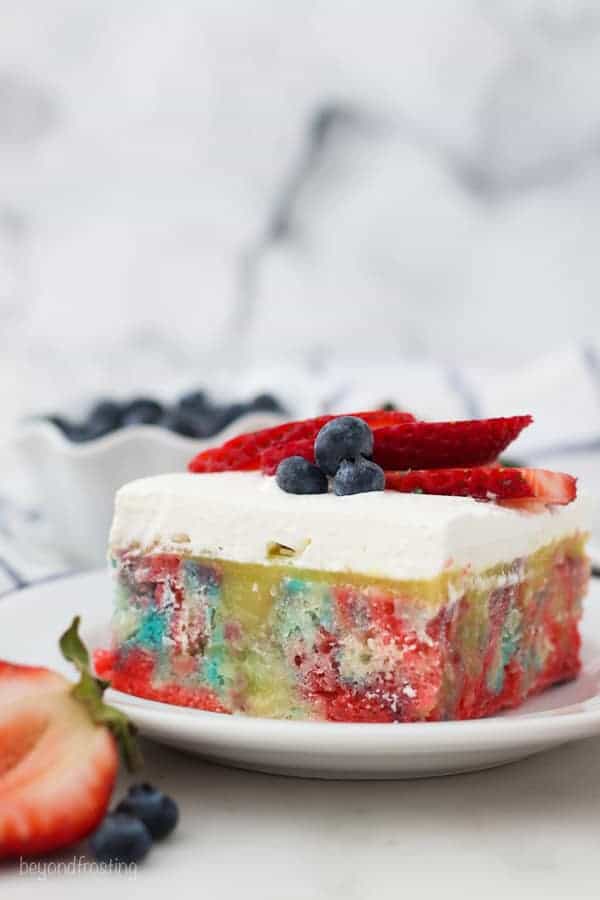 Tye Dye Patriotic Sugar Cookies
This is my classic soft and chewy no-roll sugar cookies. These are a perfect make-ahead desserts you can throw in the freezer. It's quite easy to create these, so check out the step-by-step photos.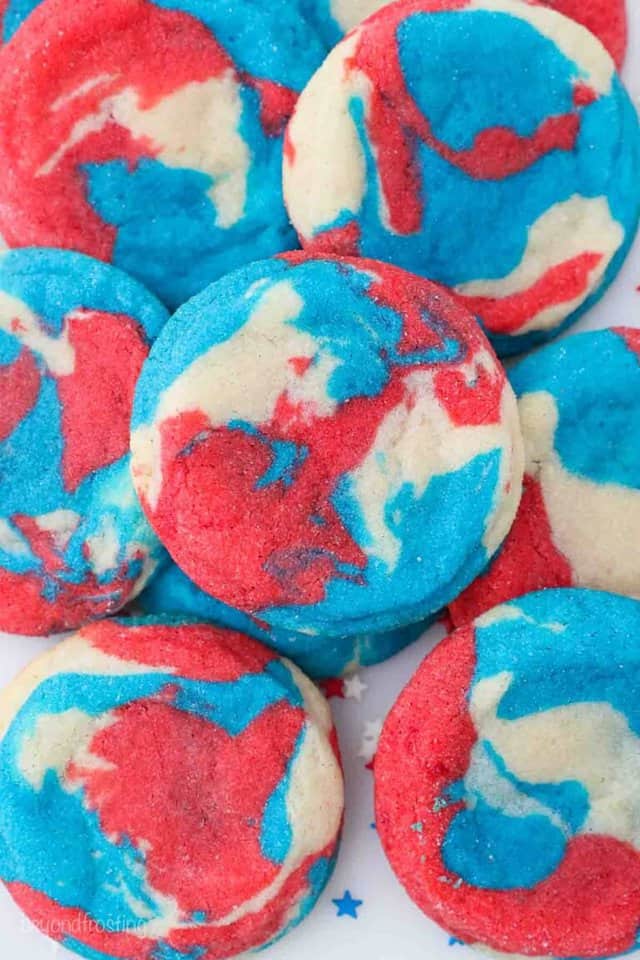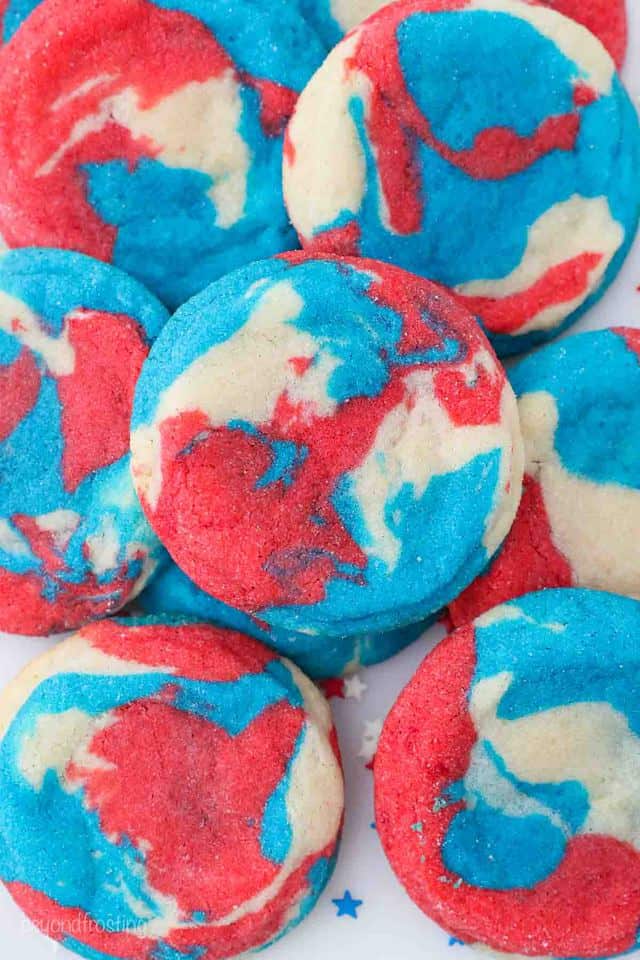 This fun and unique dessert board is really all you need! Use a combination of homemade and store-brought treats to create an epic display of salty and sweet snacks!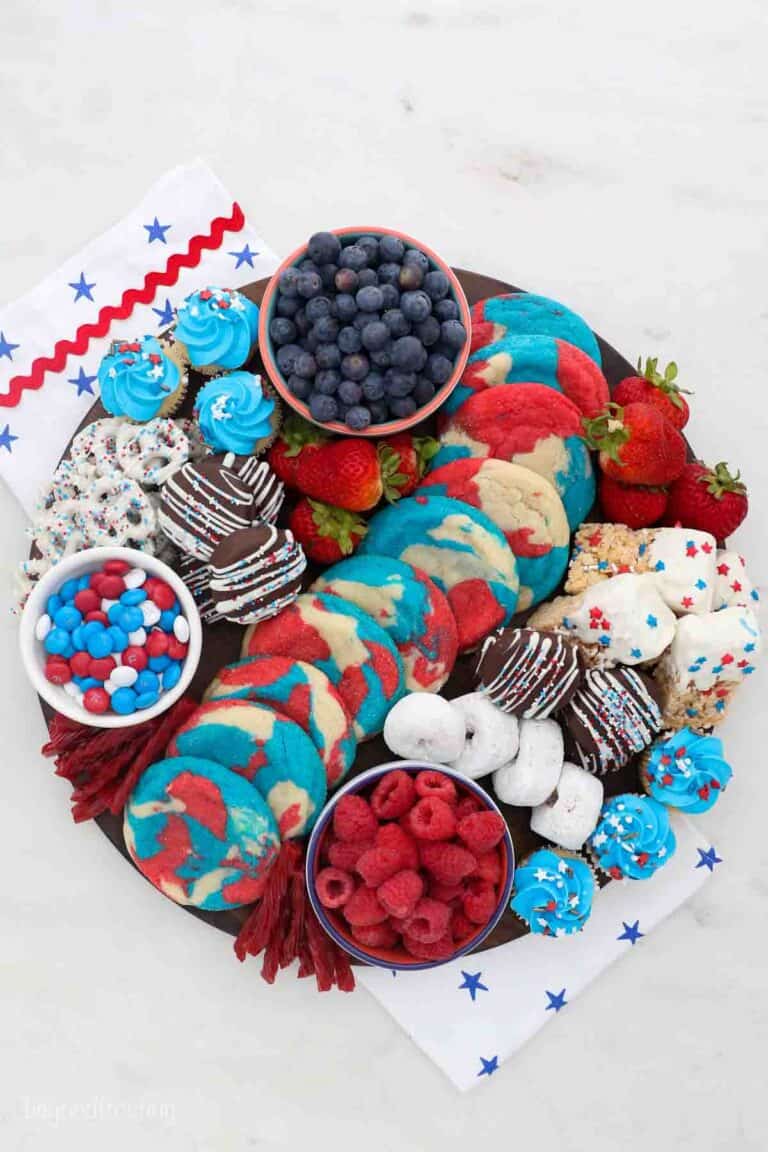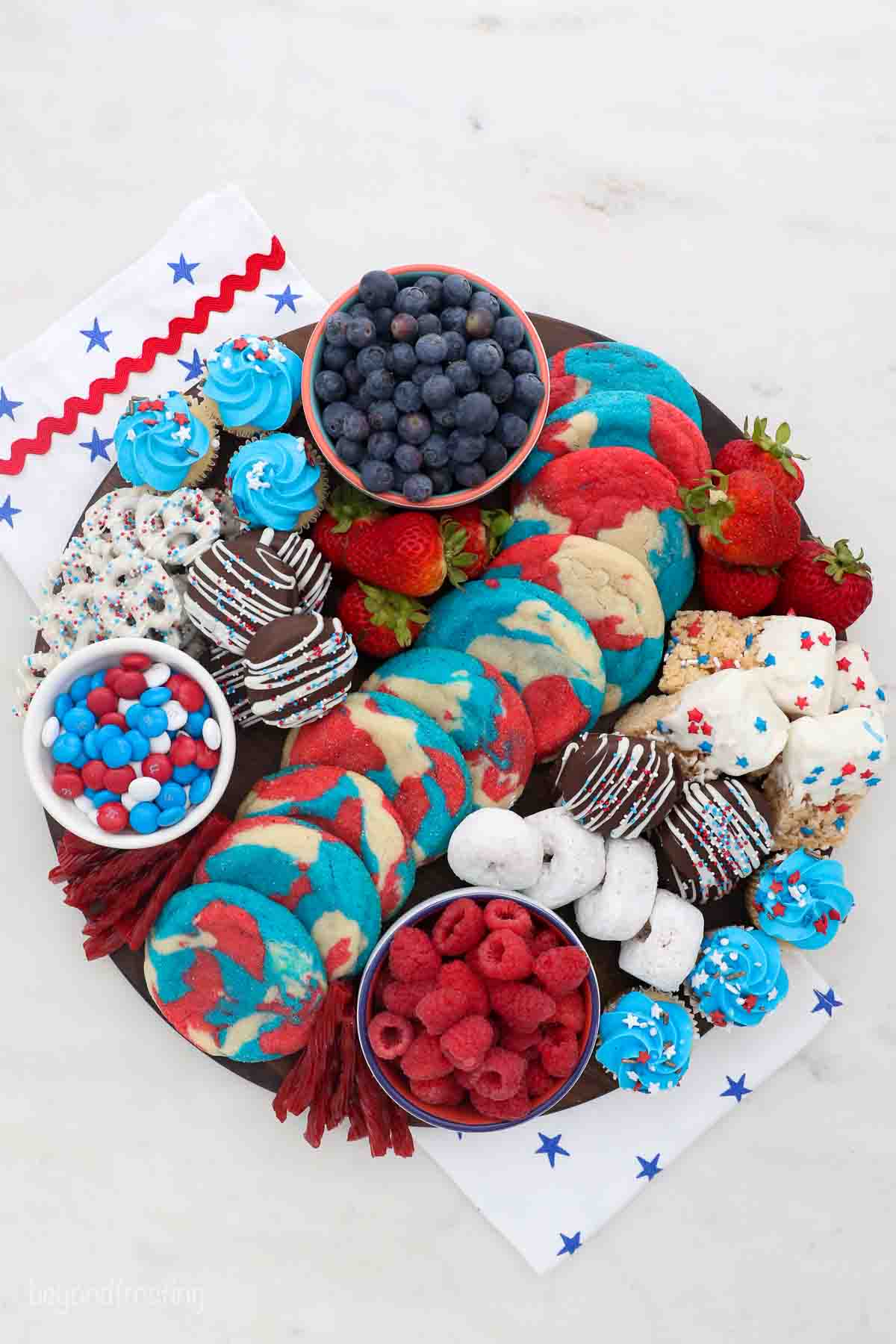 Classic Chocolate Chip Cookies
It's not a BBQ without cookies. Throw together these chocolate chip cookies in just 10 minutes! They're super soft and chewy with a sprinkle of salt on top. I also have several variations of this recipe including a double chocolate version, a giant bakery-style cookie, and a brown butter option as well.
Brownies are also a required BBQ dessert, non-negotiable. But it can't just be any brownie! This are the ultimate gooey, fudgy brownie you can sink your teeth into. It's made with melted chocolate and cocoa powder and then stuffed with more chocolate chips. If you can't decide between a brownie or cookie, then I would recommend a Brookie. It's the best of both worlds.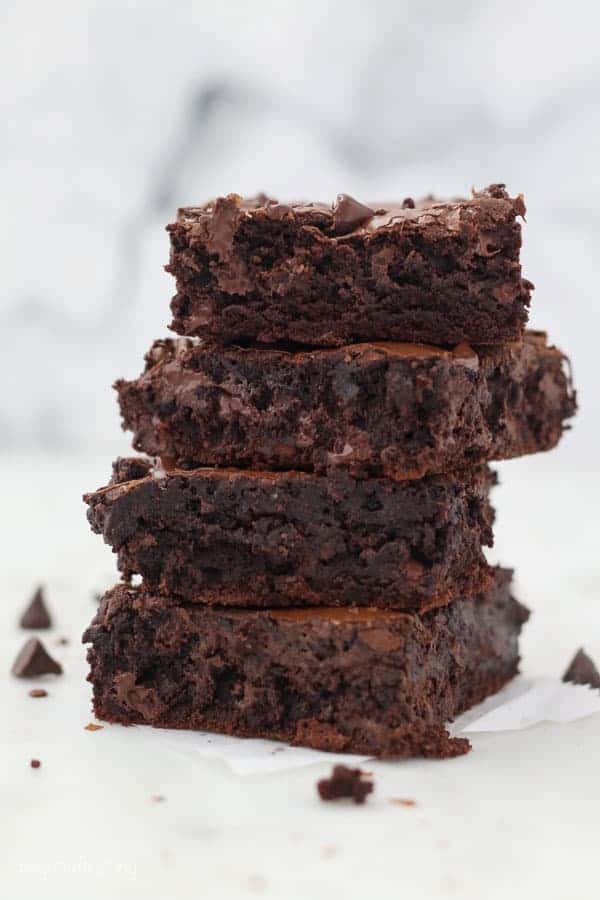 Amazing Pie Recipes
This is my favorite pie. Rich chocolate custard in a classic pie shell and topped with whipped cream. Make the filling a day ahead of time and don't forget the chocolate shavings on top. If you prefer something with a graham cracker crust, then try my chocolate pudding pie.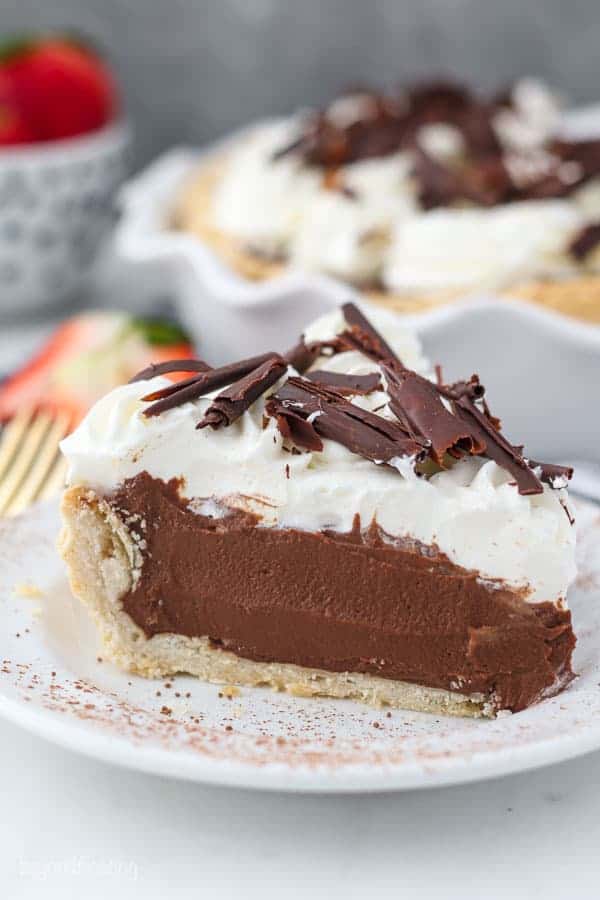 A classic coconut cream pie never disappoints. This is a homemade coconut custard with a heavy helping of whipped cream. If you love coconut pie, you should try this coconut custard version as well.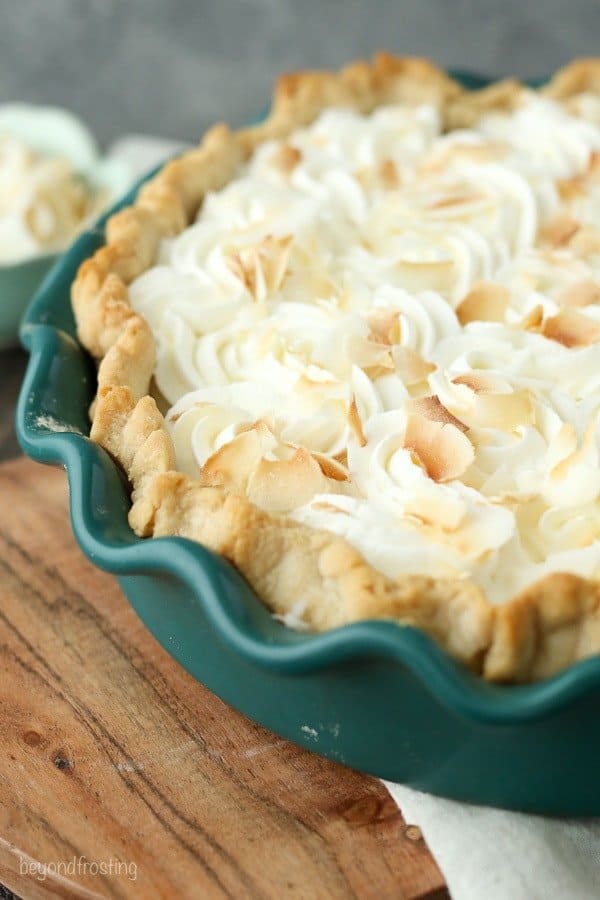 Another required dessert is apple pie. I mean is there anything more classic than a slice of apple pie for the 4th of July? This pie is loaded with cinnamon and spices, there's no lack of flavor here. If you love apple pie, try this one with a crumble on top.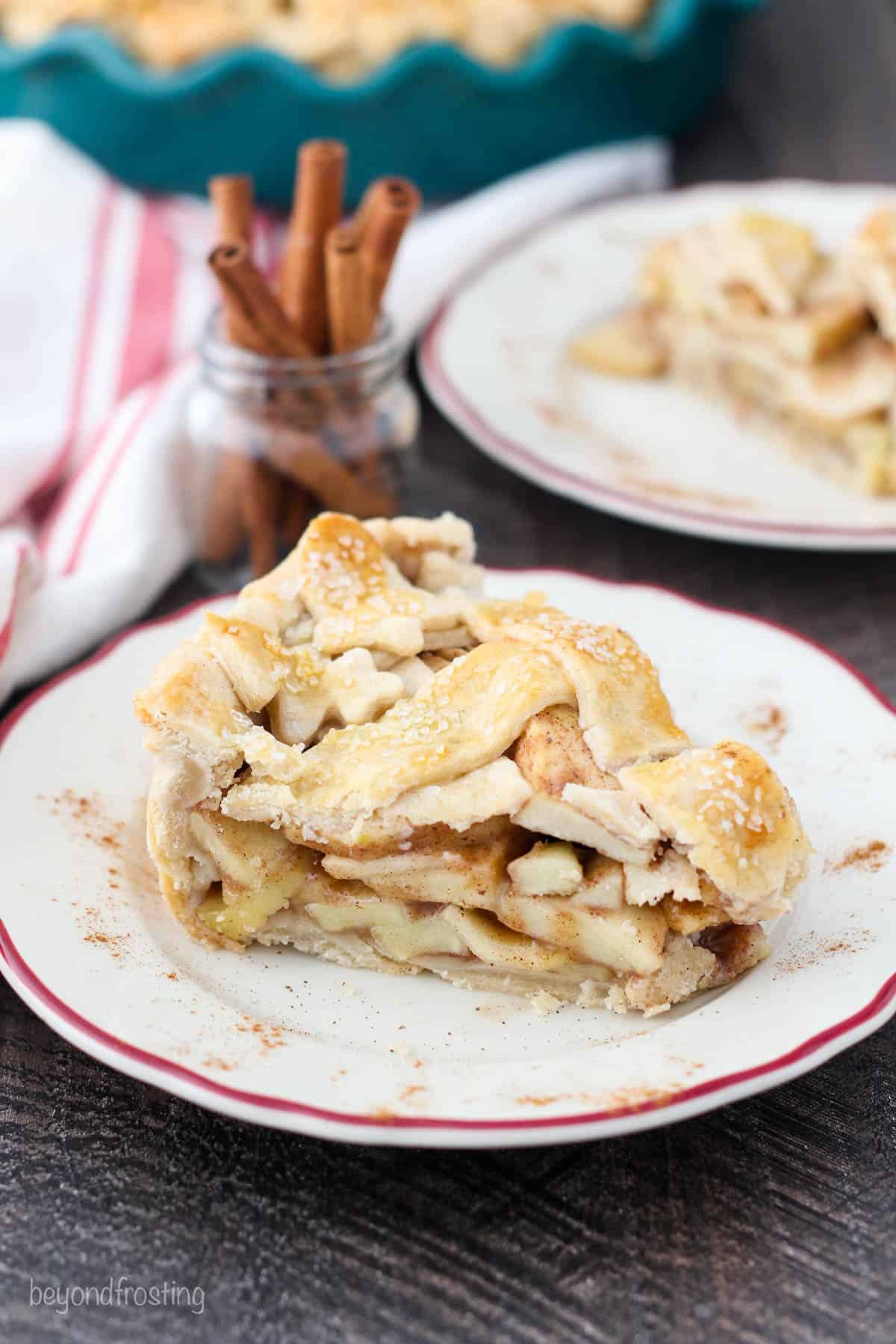 This pie is super easy and only requires 4 ingredients for the filling! It's an all butter crust and has my favorite crumble topping.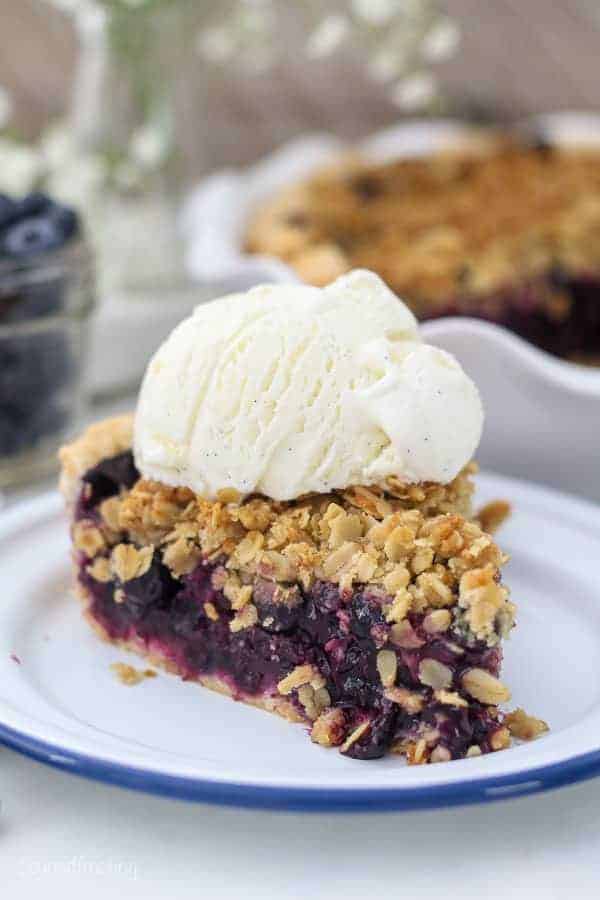 No-Bake Desserts
If you're bringing no-bake desserts to an outdoor BBQ or party, bring them in a cooler with ice and keep chilled until ready to serve.
This is one of my most popular recipes on my site. The cheesecake filling tastes just like an Oreo cookie.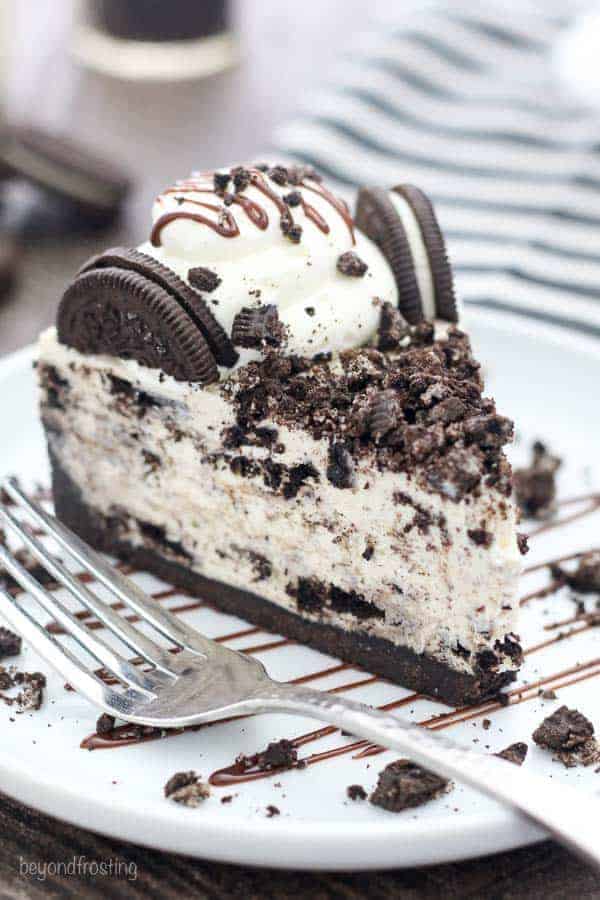 This is the lightest and fluffiest peanut butter pie you'll ever have. You can make this with an Oreo or peanut butter cookie crust.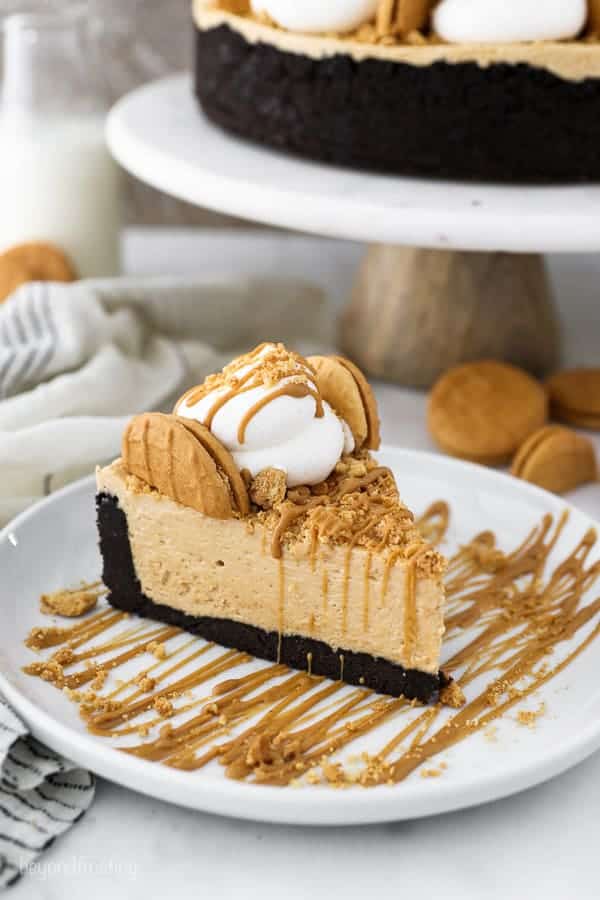 My best classic no-bake cheesecakes
These recipes are always a hit. The secret to most of my no-bake recipes involved CHOCOLATE! These are the base recipes can be turned into a number of different flavors.
Chocolate Cheesecake | Classic No-Bake Cheesecake | Lemon Cheesecake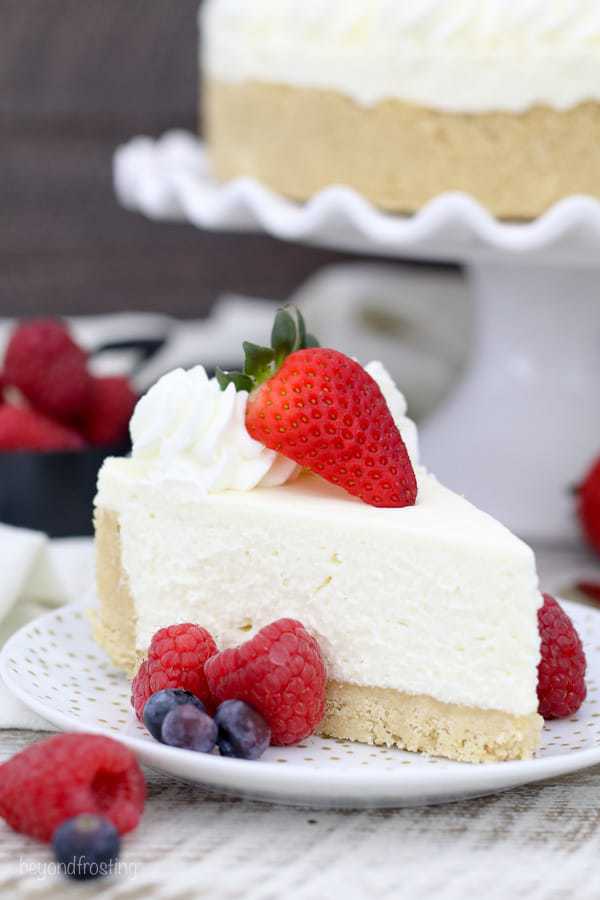 More fun July 4th desserts: